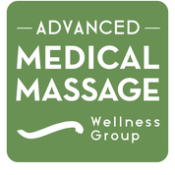 Website Advanced Medical Massage
Hiring Bonus: $500-$1000!
RELIEVING PAIN & INSPIRING SELF-CARE
We're not doctors or miracle workers: We're a warm, supportive group of massage therapists who believe in a holistic wellness approach to treatment massage.
NEW LMTS ARE ENCOURAGED TO APPLY
Seasoned, as well as new therapists love our trainings. We provide you with LOTS of private on-boarding training, as well as more in-depth, small-group classes so you gain confidence in your work. No matter how new you are to treatment massage, if you're caring & curious, we can teach you specific, effective approaches to help many types of people. Truly, it's a fun journey that will fill you with rewarding work and a sense of deep accomplishment.
JOIN US FOR our Spring 2023 IN-HOUSE CLASSES!
(Receive FREE CE CERTIFICATES upon completion)
1. Specifics of Posterior Neck
2. Understanding Whiplash
3. Specifics of Posterior Hip
4. Effective Trigger Point Techniques
6. Forearm & Hand Treatment
(Note: In order to keep classes small & personalized, they're only for current members of our team, school interns, and serious job applicants 👀)
*BENEFITS:
-Massage License Renewal
-AMTA Malpractice Insurance Renewal
-Self-Care Monthly Stipend
-Employer Matching Retirement Plan
-Paid Time Off
-Continuing Education w/Free Certificates
-Off-site CE class Stipend
-Discounted Massages
*(minimum qualifications apply for some benefits)
KIND, COLLABORATIVE TEAM. Interested? Email us and let us know about your educational & work background, as well as give a brief description of your ideal work situation. Be sure to provide your contact info : )
WANT TO KNOW MORE? For detailed information, see our employment page @ https://mmwellness.com/lmt-employment/