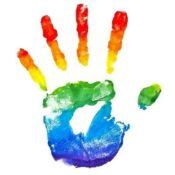 Website Chiropractic First LLC
Family Friendly Office, focused on Mind, Body and overall Health
Chiropractic First, LLC., a practice focused on mind, body and overall health, is hiring for full and part-time licensed massage therapists. Our small office is family friendly and has a fabulous fun team. Our chiropractic focus is Sacro-Occipital Technique (S.O.T), and offers several modalities such as Cold Laser, Neurological Rehab, Orthotics, Ionic Footbaths, Hair Analysis, Heart Sound Record, and Neuro Emotional Technique (N.E.T.) with homeopathic remedies. Therapists interested in Sports massage, Prenatal, Craniosacral and Lymphatic Drainage experience are preferred.
The selected LMT is expected to:
• Have excellent interpersonal and communication skills.
• Have a professional appearance.
• Have 10-20 hours booked per week from a long established practice.
• Flexible schedule up to six days a week including morning and evening hours, currently looking to fill Monday and Thursday mornings, Thursday and Friday afternoons.
Benefits include:
• Administrative pay for charting, room preparation, etc., in addition to very competitive hourly compensation.
• Chiropractic and Massage Benefits
• Possible assistance with licensing and continuing education fees after one year.