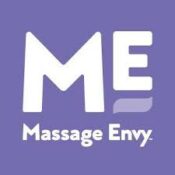 Website Massage Envy Woodinville
Regular Bodywork Makes the Body Work!
Welcome to Massage Envy Woodinville (MEW)!  Thank you for considering us!
Since 2005, Massage Envy Woodinville has cultivated a wonderful community of clientele and a team of extraordinary Licensed Massage Therapists, Estheticians, and Personal Trainers.  Now, more than ever, we are grateful for the opportunity to be part of the solution – healing hearts, minds, and bodies, one person at a time!
We are looking for other extraordinary LMTs who want to join our team!
Competitive Salary and Benefits Package:
You will earn between $37 and $55 per hands-on service hour.  This takes into account your hourly wage, enhancement commissions, and gratuities.  Earn even more by working Friday evenings and/or weekends to earn the "Weekend Warrior Rate" of an additional $4/service hour.
Note: Candidates hired for full-time employment through August 31st, 2022 are eligible to receive a $1,000 hiring bonus.  (Restrictions Apply)
Your Benefits:
Full- or Part-Time Positions Available
Flexible Work Schedule
Medical, Dental, Vision, and AD & D for Full-Time Employees (25+ service hours/week)
Free AMTA Membership (includes liability insurance, free CEUs, discounted conference registration, subscription to trade magazines and more!) – A $235 Value!
$100 annual license renewal reimbursement.
Accrued Paid Time Off (PTO).
70% employee discount on all services.
25% employee discount on most retail products.
Employee Assistance Program.
Continuing Education Units are massively discounted or free, and you receive continuous coaching and training from our lead and senior Licensed Massage Therapists.
What MEW is Like:
At Massage Envy Woodinville, you'll have a voice, and a supportive group of peers. We are building an extraordinary team of people, and each individual adds something wonderful to the whole.
Everything you need is provided!  Our Front Desk handles all scheduling and communications for you!  Just bring your loving hands and positive vibes!
Come Visit Our Team!  We Can't Wait to Meet You!
(425) 368-0800