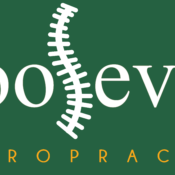 Website Roosevelt Chiropractic
Roosevelt Chiropractic has been in business for over 30 years treating patients in the Seattle area. We are friendly and upbeat team players, passionate about rehabilitative therapies. We help our patients on the road to recovery while providing them with excellent customer service. We are a close-knit clinic, working hard for our patients daily, but also having a lot of fun along the way. We look forward to adding to our growing practice!
We are looking for a Licensed Massage Therapist to join our team in an employee position.
We provide:
Patients
Quiet Space/Rooms (can be decorated to taste)
Electric Massage Table
Oils and Lotions
Clean Linens
Free Chiropractic Treatment
We also handle all of the scheduling and billing, so you can concentrate on what you do best, taking care of your patients.
Requirements:
Currently licensed as an LMP in the state of Washington
Currently credentialed with insurance companies is a PLUS!
Must have Malpractice Insurance
Comfortable performing both relaxation and therapeutic massages
Please send a cover letter and resume with your availability. We are looking forward to meeting you!