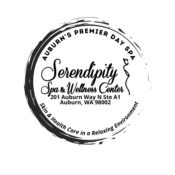 Website Serendipityspa0 Serendipity Spa & Wellness Center
Part-time/Full-time
About the Job
Licensed Massage Therapist – Independent Contractor Position or Employee
Part-time or Full Time Massage Therapist (Auburn, WA)
We are a busy Spa and Wellness Center located in a Pilates and Yoga Studio in Auburn, WA and we are looking to add a new Massage Therapist (Employee or Independent Contractor) to our current team of practitioners. Must hold a current WA State LMT license and must have current malpractice insurance.
We offer:
Competitive pay: earn $37.00 to $57.00 plus per hour/per massage
$300.00 sign on bonus
A steady flow of patients
Flexible Part-Time schedule or Full-Time optional
Insurance Credentialing required (We pay for and use a credentialing company that handles your credentialing process.)
Beautiful and relaxing spa setting to work in Massage
Patients are pre-scheduled
Convenient Location off Hwy 18
On a busy high traffic street Convenient patient parking Washer/Dryer on site
Requirements:
Current Washington state license
Current Malpractice Insurance
Should be dynamic and confident in their skills to address patients' individual needs.
A team player with good communication skills and true love for what they do is essential.
This is an Employee or Independent Contractor position (You choose)
New graduates are encouraged to apply
We prefer someone who can perform:
High-quality massage treatments
High-quality Charting with Electronic Health Records (we will train the right candidates on our system)
Complies with all policies and procedures including but not limited to policies and procedures, confidentiality for patient protected health information (HIPAA) and other confidential information, safety and infection control.
Vaccine not required
Desired skills:
Pleasant and kind bedside manner
Cupping, Hot Stones, Lymphatic Drainage, Pregnancy Massage a plus but not necessary. We train!
Proficient with computers and technology (all SOAP & Scheduling is done electronically)