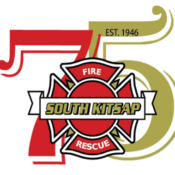 Website South Kitsap Fire & Rescue
A Commitment to Excellence
South Kitsap Fire & Rescue is planning a Benefits & Wellness Day, September 28th, 6am – 2pm, at our Headquarters (Station 8) and we would love to have you participate!
The District is interested in paying a Massage Therapist to provide on-site massage for our hard-working Paramedics and Firefighters at this one-day Wellness event.  This could potentially lead to on-going on-site massage for SKFR employees.
SKFR is taking the entire month of September to "Stand Down" from our normal training routine and re-connect with our co-workers, our families, and our community.  We are going to be intentional on resetting our environment, learn some new skills to help cope with stress, gain some insight into what others might be going through, and engage in opportunities to reconnect as peers.