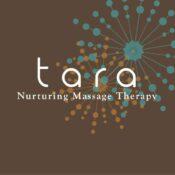 Website TARA Nurturing Massage Therapy
Nurturing, mind, body and spirit
Come be apart of a thriving business and community of therapists who are invested in your professional growth. At TARA Nurturing Massage Therapy we take great pride in setting each therapist up for success. We offer on the job training and mentoring. So you can perform your duties with confidence.
Booking, laundry, products, ambience, and advertising are all provided. Allowing you to focus on providing exceptional, personal care to each client.
Whether you're just beginning or continuing your career. You will benefit from employee perks such as
•Free CEU's
•Retail and service discounts
•Competitive compensation pay scale
•Supportive, collaborative, non-competitive environment
•Regular pay increases for performance
•15-30 minute breaks between appointments
•Flexible booking system lets you work as little or as much as you need to optimize your income potential
•New hires have the option of our guaranteed pay approach. While you're transitioning, you're paid every hour you are on shift. Whether you have an appointment or not
•Strict no show policy. We value your time. You get paid for no shows unless there is an emergency.
A note to Massage school grads. You are encouraged to apply! Licensing will be required in order to accept clients. However, you can go through the hiring process while you study for your exam!!!