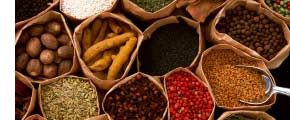 Greetings!
POP QUIZ!
    How often are you sore after a workout?
          A. I lift a 5 pound weight and I'm sore for days!
          B. Only when I try to run a half marathon, but haven't
              really trained for it.
          C. Never, I am invincible.
Whether you're a notorious gym junkie or a casual walker, I'm sure you've craved relief
from muscle soreness and you can identify with hard core athletes who cope with
soreness on a regular basis.   This month we'll look at how massage aids muscle
recovery and what it takes to become a sports massage therapist.
Happy Spring everyone!
Becoming a Sports Massage Therapist

By Alexa Severtsen, LMP
Massage has become a vital part of both preparing for and recovering from sporting events.  Athletes seek out therapists before events to receive pre-event treatments.  A pre-event massage is designed to warm up the major muscle groups being used for a specific event for example runners would have their legs and low back treated baseball players would have their arms and upper back treated. Pre-event massages use techniques that are stimulating, fast-paced, superficial and last 10-15 minutes.  Once an athlete has completed an event, they can receive a post-event treatment.  Post-event treatments are designed to flush out metabolic waste, reducing muscle-soreness and muscle recovery time.  Techniques used for post-event treatments include gentle effleurage, petrissage & stretching that last 10-15 minutes (1).
If you're interested in specializing in sports massage therapy, here are some things to keep in mind:
First, make sure the school you attend has a focus on orthopedic massage, clinical massage or sports massage.  It's important that you learn how to assess injuries, conduct orthopedic testing and have a solid comprehension of kinesiology. A good school will include a wide scope of orthopedic testing techniques and treatment plans.

Second, after you graduate, get experience!  Find organizations that will allow you to be hands on and learn from veteran massage therapists.  For example, Washington has a Washington Sports Massage Team  consisting of both licensed therapists and students going to school.  The team works year round at events throughout the State including The Special Olympics and Seattle Marathon.
Finally, take continuing education courses specializing in sports massage and orthopedic assessment.  The more education you have in a modality, the easier it will be to market yourself as a specialist.  Schools like Boulder College of Massage Therapy offer a weekend only 6-month certification program for Orthopedic & Sports Massage.
The curriculum for Northwest Academy for the Healing Arts focuses on orthopedic assessment and comprehensive treatment plans which can be applied towards future in sports massage. For more information about our programs check out our website at: www.nw-academy.com.     
1. WSMT Calibration Manual. (n.d.) In AMTA Washington Chapter online.  http://www.amtawa.org/clientuploads/WSMT/WSMT_Calibration_Manual_FINALMANUAL.pdf
Now Enrolling For Our Massage therapy Programs!


We are currently accepting applications for the following massage program start dates;
12-month weekend massage program
June 11, 2011
7-month weekday morning & evening massage programs
May 2, 2011 & September 6, 2011
To apply please contact our admissions department at #206-932-5950.
We look forward to meeting you!