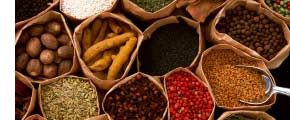 Greetings!
Fall is here, and the sidewalks are bustling with students going back and forth between class and the local coffee shop. This month we're talking about self-care practices and the importance of finding a school that teaches them. I'll also introduce the wellness programs at Northwest Academy for the Healing Arts and some feedback from a student about his experience. Happy fall!
Practicing Self-Care in School
By Alexa Severtsen
Massage therapists are excellent proponents of good ergonomics in others, but fall short when it comes to their own body mechanics. When therapists practice poor body mechanics during massage treatments, they create additional stress on their muscles and joints. Over a period of time, this can lead to inflammation, pain, and tenderness. If these symptoms go unattended, they will create further problems such as overuse syndrome of the thumbs and wrists, carpal tunnel syndrome, and tendonitis. Not only are these conditions painful, but they'll affect the quality of treatment, number of treatments given and overall income for the therapist. This is why it's imperative for students to choose a school that teaches good body mechanics and self-care.
Northwest Academy for the Healing Arts, is adamant in creating a solid foundation of self-care practices for students. Twice a week, students have the opportunity to take Yoga and Qigong classes. These classes emphasize the importance of deep breathing, grounding, good posture and balance. Benefits of these exercises carry to the treatment room making massage treatments more effective. As student Levin Pugsley from NW Academy claims, "I've noticed a great improvement in my body awareness, in addition to feeling more stable and confident in my stance I execute techniques without hurting myself or my client." Taking classes such as Yoga and Qigong improve body mechanics in therapists, ensuring quality massages and decreasing the likelihood of injury.
Students at Northwest Academy for the Healing Arts are also allowed monthly student wellness visits at Seattle Institute of Oriental Medicine (SIOM). SIOM is a clinically-based school that emphasizes the importance of integrating the philosophy and spirit of Oriental medicine into one's daily life. Students can choose from acupuncture, tuina and Chinese herbal remedies. Many Northwest Academy students enjoy receiving complimentary modalities such as acupuncture for both their own wellness and to refer clients to.
While looking at massage schools don't hesitate to ask about their self-care or student wellness programs, and make sure they take your health just as seriously as your future client's health. For additional information about massage self-care practices reference the book written by Lauriann Greene, CEAS & Richard W. Goggins, CPE, LMP called Save Your Hands! You can also find information about the Seattle Institute of Oriental Medicine on their website at www.siom.edu.
References: Greene, L., & Goggins, R.W., (2008). Save Your Hands! Coconut Creek, FL: Body of Works Books
Now Enrolling!

We are currently accepting applications for the following program dates:
January 17th, 2011 – Morning massage classes
February 12th, 2011 – Weekend massage classes
May 2nd, 2011 – Morning massage classes
May 2nd, 2011 – Evening massage classes
If you'd like to apply to one of our programs please contact our admissions department at #206-932-5950.
We look forward to meeting you!