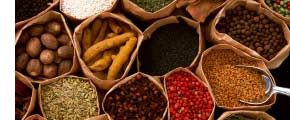 Greetings!
I found this great article from King 5 HealthLinks about the benefits of massage therapy for cancer-patients and couldn't resist sharing it!  If you've ever known someone who's fought the battle against cancer, you've seen the impact it has on the mind, body & spirit.  What better way to help a co-worker, friend, loved-one or stranger
fightagainst the side-effects of cancer treatments, than with massage.  This month
we'll take a closer look at Oncology Massage.
Many blessings!
Oncology Massage
By Alexa Severtsen, LMP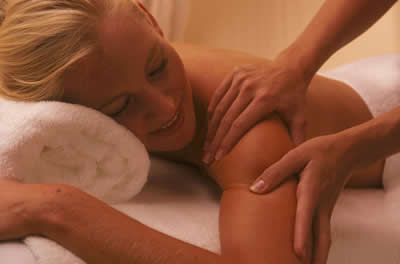 Become an active participant in the fight against cancer.  Massage is now widely accepted by the medical community for patients seeking pain relief from the side-effects of cancer treatments.  As featured in King-5 HealthLink, Oncology massage can decrease swelling, pain & anxiety for patients.  Not to mention you're providing additional emotional and physical support for the patients being treated.  What a great way to make a difference in someone's life!
Oncology massage doesn't require a lot of strength or force.  All of the techniques can be given with minimal strain on the therapist.  Making Oncology massage a great match for therapists wanting minimal impact on their joints.  Modalities used in Oncology massage can include lymphatic drainage, cranio-sacral work, swedish gymnastics, deep breathing exercises, acupressure and reflexology.
Many schools teach introduction courses on these modalities, but if you're wanting to specialize in Oncology Massage, you'll need to take additional continuing educational classes to ensure you're providing an effective treatment. Continuing Education Calendars such as the CME-Calendar, list specialty classes for massage therapists that include cancer-care modalities.  From volunteering to full-time work, there's always somewhere you can be of service in the fight against cancer.
Discover more about Oncology Massage here:
If you're inspired to become an Oncology Massage Therapist, Northwest Academy for the Healing Arts would love to meet you!  With our clinical-based massage therapy program, you can be on your way to providing professional care for patients in 7 months.   To get started, fill out an online application or schedule a school tour today!
Now Enrolling For Our Massage therapy Programs!


We are currently accepting applications for the following program dates;
12-month weekend massage therapy program
June 11, 2011
7-month weekday evening massage therapy program
June 20, 2011
7-month weekday morning & evening massage therapy program
September 6, 2011
To apply please contact our admissions department at #206-932-5950.
We look forward to meeting you!