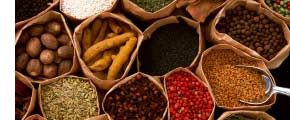 Greetings!
Happy Holidays! I hope you're enjoying the spirit of this season. With 2011 upon us, there have been a number of people inspired to do something new and different in their lives, and massage fits the bill. Lately, I've gotten a lot of questions about accreditation. This month I'll clear up some misconceptions about accreditation versus State
approved schools, and what that means for you as a student.
Cheers!
Accredited and Approved

By Alexa Severtsen
Terms like licensing, accreditation, national certification and state approval are often used by admissions representatives and recruiters. These are overwhelming if you're not sure what they all mean. So to eliminate some of this confusion let's look at a commonly used term: accreditation. For Washington State, accreditation means the school has been approved by an independent private organization like the Commission on Massage Therapy Accreditation (COMTA) that qualifies it for Federal Funding. Federal Student Loans are great for students looking to attend school with little or no money to pay for tuition. Although accreditation sounds like it means the school is approved by the state, it is not necessary to be accredited to be an approved school. Many people asking about school accreditation actually want to know if the school programs have been approved by that state, and meet the minimum requirements necessary to graduate students so they can become licensed massage therapists.
Massage therapy schools in the State of Washington must meet the requirements of the Workforce Training and Education Coordination Board and have program approval by the Washington State Board of Massage. Since massage therapy is a non-traditional skill, the Workforce Board oversees a schools program development, and works to improve the overall industry. In addition to being licensed by Workforce, schools must have their program curriculum approved by the Washington State Board of Massage. Washington State requires a minimum of 500 hours of training, not to be completed in less than 6 months. Every school has a mandated number of hours devoted to Anatomy and Physiology, Kinesiology, Pathology and Business Ethics. Washington State does not required clinic training, which is why most programs go over the 500 hours minimum.
Washington State has some of the highest massage practice standards in the nation! We are fortunate that Northwest Academy for the Healing Art's 644 hour 7-month program and 574 hour 12-month program is approved by the Workforce Board & the Washington State Board of Massage. For more information about our school, call our admissions department at #206-932-5950. For more information about school approval, check out the following websites:
Washington State Department of Health – Approved Schools
Now Enrolling For Our Massage therapy Programs!


We are currently accepting applications for the following program dates;
– January 17th, 2011 – Morning massage classes (Wait List)
– February 12th, 2011 – Weekend massage classes
– May 2nd, 2011 – Morning massage classes
– May 2nd, 2011 – Evening massage classes
If you'd like to apply to one of our programs please contact our admissions department at #206-932-5950.
We look forward to meeting you!
We look forward to meeting you!