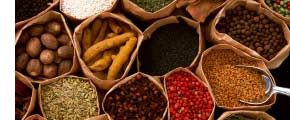 Greetings!
Happy New Year! I hope this newsletter finds you in good health. This month we're talking about flexible schedules and how a career in massage therapy can lead to a new lease on life. May this year bring you good fortune and new opportunities! Cheers.
Managing Flexibility

By Alexa Severtsen
As you may know, a huge draw to becoming a massage therapist is flexibility. People looking to become a therapist aren't in it to get rich. They're looking for a richer way of living; one that will allow flexibility and freedom. Getting to arrange your schedule feels like a dream, compared to a finite work week. This freedom attracts many people, from artists, students and hair-stylists to stay-at-home parents and retirees alike. Thus making massage therapy one of the 50 Best Careers in 2011 (1).

Things to keep in mind when changing from a regulated work schedule, to a flexible work schedule are budget, and time management. If you can master scheduling, and finances, you're sure to build a successful practice. So, to get you started, try putting in writing what your ideal work week is. Will you be free from 8am to 8pm for massages? How much will you charge for your massages? Do you want to work on Saturdays and Sundays? How will you market yourself? What are other therapists doing? Although flexibility allows for freedom, it can also lead to burnout. So, make sure your flexible schedule doesn't mean you're working non-stop, 7 days a week. A great example of what a flexible schedule can do for your massage career is captured in the latest issue of Massage & Bodywork magazine. Author and massage therapist Meagan Holub talks about how "bringing in more income, while working potentially fewer hours, is possible with creative thinking, flexible scheduling and perseverance" (2). What a great attitude!
So if you're thinking about becoming a massage therapist either as a full-time or part-time career, being your own boss definitely has its rewards. Make sure you have a clear picture of what to expect and a succinct plan to ensure a fulfilling career as a massage therapist.
1. Grant, Alexis. (December 6, 2010). Best Careers 2011, Consider these high-opportunity jobs as you look for your next paycheck. Retrieved from http://money.usnews.com/money/careers/articles/2010/12/06/the-50-best-careers-of-2011.html

2. Holub, Meagan. (2010, November/ December). How to Make $100,000 Per Year, A Successful MT Shares Her Magic Touch. Massage & Bodywork Magazine, 15, 32-41. Retrieved from http://massagebodywork.idigitaledition.com/issues/15/
Now Enrolling!

We are currently accepting applications for the following program dates:
January 17th, 2011 – Morning massage classes
February 12th, 2011 – Weekend massage classes
May 2nd, 2011 – Morning massage classes
May 2nd, 2011 – Evening massage classes
If you'd like to apply to one of our programs please contact our admissions department at #206-932-5950.
We look forward to meeting you!