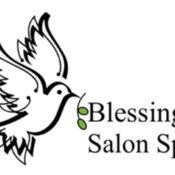 Website Blessings Salon Spa
Full Service Salon and Day Spa
Blessings is looking for a Full and Part-Time LMP to work in our spa.
We have been located in the Historic Fairhaven District, of south Bellingham, for over 24 years.
To our LMPs, we offer 45-50% service commission plus retail commission, and clients who historically tip generously, we have private oversized massage rooms, beautiful retreat with fireplace overlooking the bay, lounges for men and women, all have air conditioning. We have a fulltime-guest services team, and we cross marketed our massage services to our salon clients.
To your guests, we offer both steam and dry saunas, a spa membership program, a full-service salon, and an AVEDA Lifestyle Retail store.
If you have an interest in exploring a job opportunity at Blessings Salon Spa, please stop by for a tour, and drop your resume off, or if that is not possible, just send one via email to [email protected]
Thank you!
Aryon Kwiatkowski
Daymaker / Owner