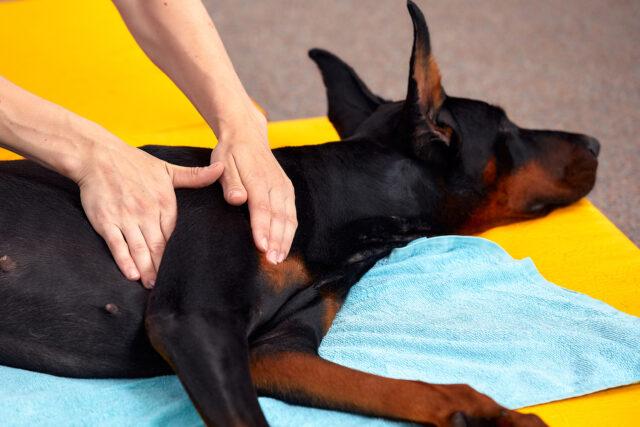 In today's fast-paced world, stress and tension affect not only humans but also our beloved animal companions. To address their physical and emotional well-being, the field of animal massage therapy has emerged as a rewarding and fulfilling career option. If you have a passion for animals and an interest in holistic healing practices, becoming a massage therapist for animals can open up a world of opportunities. In this article, we will explore the educational and licensing requirements specifically in Washington State, as well as the diverse opportunities available in this growing profession.
Why Animal Massage Therapy? Just like humans, animals can experience a range of physical and emotional issues that can be alleviated through massage therapy. Animal massage therapists play a vital role in promoting relaxation, reducing pain and inflammation, enhancing circulation, improving mobility, and aiding in overall recovery for animals in need. This non-invasive, drug-free, and gentle approach can have profound benefits for animals of all species, ages, and conditions.
Educational Requirements: To embark on a career as an animal massage therapist in Washington State, it is essential to acquire a solid educational foundation. While specific requirements may vary, completing a comprehensive training program is a common prerequisite. Several schools and institutions across the state offer specialized programs in animal massage therapy. These programs typically cover topics such as anatomy and physiology, massage techniques, animal behavior, ethics, and business practices.
Animal Massage Therapist Applicants in Washington State must meet one or more of the following:
To practice massage on large animals, the 300 hours of instruction must be related to the performance of animal massage on large animals.
To practice massage on small animals, the 300 hours of instruction must be related to the performance of animal massage on small animals.
In addition to formal education, gaining hands-on experience is crucial for honing your skills and understanding the intricacies of working with different animals. Volunteering at animal shelters, rescue centers, or veterinary clinics can provide valuable opportunities to observe and practice under the guidance of experienced professionals.
Licensing and Certification: In Washington State, massage therapy for animals is regulated by the Washington State Department of Health, ensuring the highest standards of care and professionalism. To legally practice as an animal massage therapist, you must obtain a license. The requirements for licensure typically include completing an approved training program, accumulating a specified number of hours of supervised practice, and passing a licensing exam.
Animal Massage Therapist Applicants in Washington State must pass one or more of the following exams:
To practice massage on large animals, successfully complete the National Certification Examination for Equine Massage.
To practice massage on small animals, successfully complete the National Certification Examination for Canine massage.
Moreover, obtaining certification from recognized organizations can enhance your credibility and open doors to more opportunities. Organizations like the National Board of Certification for Animal Acupressure and Massage (NBCAAM) offer certification programs that validate your knowledge, skills, and commitment to ethical practices.
Opportunities in Animal Massage Therapy: Once you have obtained the necessary education, licensing, and certification, a range of exciting career paths awaits you in animal massage therapy:
Private Practice: Many animal massage therapists choose to establish their private practices, providing individualized care to clients and their animal companions. This option allows you to set your own schedule, tailor your services to specific needs, and build strong relationships with clients and their pets.
Veterinary Clinics and Hospitals: Collaborating with veterinarians and veterinary professionals can be a rewarding way to integrate massage therapy into an existing practice. Working in a clinical setting allows you to provide adjunctive care to animals undergoing surgery, rehabilitation, or suffering from chronic conditions.
Animal Rehabilitation Centers: These specialized facilities focus on helping animals recover from injuries, surgeries, or physical disabilities. Animal massage therapists play an integral role in the rehabilitation process, working alongside veterinarians, physical therapists, and other professionals.
Animal Rescue Organizations: Animal rescue centers often encounter animals with traumatic experiences or special needs. Massage therapy can provide comfort, reduce anxiety, and promote trust in these animals, increasing their chances of finding forever homes.
Equine Massage: Horses, in particular, benefit greatly from massage therapy. Opportunities exist to work with horse owners, trainers, and equestrian facilities, providing therapeutic care to these magnificent animals.
Becoming a massage therapist for animals in Washington State offers a fulfilling career path for those passionate about holistic healing and the well-being of animals. By completing the necessary education, obtaining a license, and seeking certification, you can unlock a wide range of opportunities to make a positive impact on the lives of animals. Whether you choose to establish your own practice, collaborate with veterinary professionals, or work in specialized settings, your skills as an animal massage therapist can bring comfort, healing, and joy to our furry, feathered, and scaled friends. Embrace this rewarding profession and embark on a journey to enhance the health and happiness of animals in your community.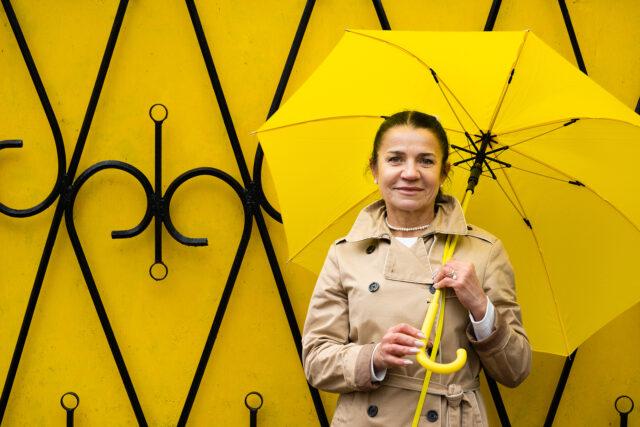 Introduction:
In today's fast-paced and stress-filled world, finding effective ways to support our mental health is crucial. While many of us are aware of traditional methods like therapy and meditation, there's one often underrated practice that holds immense potential in improving mental well-being: massage therapy. Beyond its reputation as a mere luxury or relaxation technique, massage offers a myriad of benefits that can profoundly impact our mental health. In this comprehensive blog post, we will delve into the profound effects of massage on mental well-being, exploring specific conditions and mechanisms through which massage therapy can enhance our mental health and overall quality of life.
Alleviating Stress and Anxiety:
Stress and anxiety have become all too common in our modern lives, but massage therapy can serve as a powerful antidote. Through the skillful manipulation of soft tissues and application of various techniques, massage promotes deep relaxation, allowing the body and mind to unwind. This process triggers the parasympathetic nervous system, reducing heart rate, blood pressure, and the production of stress hormones like cortisol. As a result, individuals experience a state of calm and tranquility, relieving the burdens of stress and anxiety.
Massage therapy has been the subject of numerous studies exploring its effects on stress and anxiety reduction. For instance, a study published in the Journal of Clinical Psychology demonstrated that massage therapy significantly decreased symptoms of anxiety and stress in individuals with generalized anxiety disorder. Another study published in the International Journal of Neuroscience found that massage therapy decreased cortisol levels while increasing levels of serotonin and dopamine, neurotransmitters associated with feelings of well-being and happiness.
Easing Symptoms of Depression:
Depression is a complex mental health condition that affects millions of people worldwide. Massage therapy can be a valuable complementary approach in managing and alleviating depressive symptoms. The nurturing touch and soothing movements of massage stimulate the release of endorphins, which are natural mood-elevating chemicals in the brain. Moreover, massage enhances the circulation of blood and lymph, facilitating the delivery of nutrients and oxygen to tissues while removing waste products, thus supporting the body's natural healing processes. Regular massage sessions can contribute to improved mood, increased self-esteem, and a sense of overall well-being.
Research has shown promising results regarding the effects of massage therapy on depression. A meta-analysis published in the Journal of Clinical Psychiatry reviewed multiple studies and concluded that massage therapy significantly reduced symptoms of depression across various populations. The studies indicated that massage therapy improved overall mood, reduced feelings of sadness and hopelessness, and increased the sense of relaxation and well-being in individuals with depression.
Enhancing Sleep Quality:
Sleep plays a vital role in mental health, and massage therapy can significantly improve sleep quality. By reducing muscle tension, promoting relaxation, and lowering stress levels, massage creates an ideal environment for a restful sleep. The manipulation of soft tissues triggers the release of serotonin, a neurotransmitter associated with relaxation and sleep regulation. Additionally, massage stimulates the production of melatonin, a hormone that helps regulate sleep-wake cycles. These combined effects lead to more profound and uninterrupted sleep, allowing individuals to wake up feeling refreshed and mentally rejuvenated.
Several studies have explored the relationship between massage therapy and sleep quality. A study published in the Journal of Alternative and Complementary Medicine found that massage therapy improved sleep quality in postmenopausal women by reducing symptoms of insomnia and increasing sleep efficiency. Another study published in the Journal of Clinical Rheumatology reported that massage therapy improved both sleep quality and duration in individuals with fibromyalgia, a condition often characterized by sleep disturbances.
Cultivating Self-awareness and Mindfulness:
In our increasingly disconnected and fast-paced world, massage provides a unique opportunity to cultivate self-awareness and mindfulness. As the massage therapist's skilled hands move across the body, individuals are encouraged to focus on physical sensations and engage in deep introspection. The meditative nature of massage helps individuals become more attuned to their bodies, emotions, and thoughts, fostering a sense of present-moment awareness. Through this process, massage can serve as a gateway to practicing mindfulness, both during the session and in everyday life, empowering individuals to manage stress, reduce rumination, and enhance overall emotional well-being.
Numerous studies have highlighted the link between massage therapy and mindfulness. A study published in the Journal of Bodywork and Movement Therapies found that individuals who received massage therapy reported increased mindfulness and a greater ability to connect with their bodies. The researchers suggested that massage therapy helped individuals become more present, enhancing body awareness and promoting a sense of overall well-being.
Facilitating Emotional Release and Healing:
Unresolved emotions and trauma can manifest as physical tension and discomfort within the body. Massage therapy can act as a catalyst for emotional release and healing. By applying targeted pressure and working on specific areas of the body, massage can release stored tension and facilitate the release of trapped emotions. This process provides individuals with a safe and supportive environment to acknowledge, process, and release emotional blockages. The emotional release experienced during massage can be cathartic, leading to a greater sense of emotional well-being, improved self-expression, and an increased capacity for resilience.
Research on the emotional benefits of massage therapy is growing. A study published in the Journal of Bodywork and Movement Therapies explored the experiences of individuals receiving massage therapy and found that it helped them connect with and release emotions stored within their bodies. Participants reported feeling lighter, more relaxed, and emotionally balanced following their sessions. Additionally, massage therapy has been integrated into trauma-informed care approaches, demonstrating its effectiveness in supporting trauma survivors in their healing journey.
Conclusion:
In a world where mental health concerns are increasingly prevalent, exploring holistic approaches to support our well-being is paramount. Massage therapy offers a transformative and natural method for improving mental health and enhancing overall quality of life. From alleviating stress and anxiety to easing symptoms of depression, enhancing sleep quality, cultivating self-awareness and mindfulness, and facilitating emotional release, the effects of massage extend far beyond relaxation. By incorporating massage into our self-care routines, we can unlock the transformative power it holds and take significant strides towards achieving optimal mental health.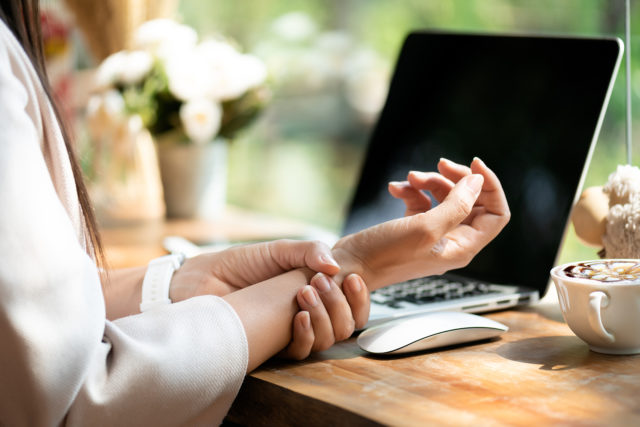 Massage therapy is an effect treatment for carpal tunnel syndrome. Carpal tunnel syndrome is a condition caused by a pinched median nerve in the wrist. It's associated with pain, tingling, numbness, or weakness in the hand and wrist. The carpal tunnel is a narrow canal in the wrist. The bottom and sides of the tunnel are formed by small bones called carpal bones. The top of the tunnel is a strong band of transverse carpal ligament, which holds the all components together.
Inside the tunnel are the median nerve and tendons. Tendons are rope-like structures that connect bones in the hand to muscles in the forearm. They also allow the thumb and fingers to bend. The median nerve runs down the arm and forearm and passes through the carpal tunnel into the palm of the hand. It provides sensation to the fingers (except the little finger). It also adds strength to some small muscles at the base of the thumb and index finger.
When the ligament thickens or tendons swell, the space in the tunnel decreases and the median nerve becomes compressed, exerting excessive pressure on the median nerve.
Symptoms of Carpal Tunnel Syndrome
Carpal tunnel syndrome symptoms include:
Tingling, burning, or itching in the palm and fingers, especially the thumb, middle, and index fingers
Occasional shock-like sensation that moves up into the fingers
Pain and tingling traveling up the forearm toward the shoulder
A swollen feeling in the fingers
Decreased feeling in the fingertips
Occasional hand weakness and loss of coordination
Weakness and clumsiness in the hand, which may make it difficult to use the hand for small tasks such as writing, or buttoning a shirt
Dropping objects due to numbness, weakness, or loss of proprioception
Symptoms of carpal tunnel syndrome begin suddenly or gradually- without a specific injury. In fact, many people find that symptoms come and go at first, and usually affected by excessive use of the hand. As the condition worsens and the pressure on the nerve becomes greater, symptoms may become more frequent or may persist for longer periods of time.
It's common for people to experience nighttime symptoms because many sleep with their wrists bent. In the morning, a person may wake up with tingling or numbness in their hands. They may not notice the problem at all during the day, but symptoms often flare up when holding something with the wrist bent, such as when reading a book, using a phone, or driving. Many patients find that moving or shaking the hands can relieve the symptoms in the early stages of the condition.
Causes of Carpal Tunnel Syndrome
Carpal tunnel syndrome is often caused by a combination of factors that irritate or squeeze the median nerve. Possible contributing factors include:
Activities that involve highly repetitive wrist or finger motions, like typing, farming, or knitting. Repetitive motions may aggravate the tendons in the wrist, causing swelling that exerts pressure on the nerve. This usually happens when the hands are lower than the wrists
Trauma or injury to the wrist, such as sprain or fracture. This may break one or more of the carpal bones, cause swelling, or deform the small bones in the wrist
Arthritis-related diseases, especially if there is swelling of the wrist joint, tendons, and tissues in the carpal tunnel
Work that involves heavy use of the wrist
Mechanical problems in the wrist joint
Hormonal changes and fluid retention caused by pregnancy or menopause
Repeated use of vibrating hand tools or instruments that require forceful gripping and put pressure at the base of the palm
Heredity
Health conditions such as diabetes, amyloidosis, kidney failure, lymphedema, menopause, an underactive thyroid gland, or an overactive pituitary gland
Massage Therapy for Carpal Tunnel Syndrome
Massage therapy is a non-invasive and effective treatment for carpal tunnel syndrome. It helps relieve the symptoms of carpal tunnel syndrome by reducing swelling in the muscles caused by damage or overextension in the work environment. It also works by breaking down scar tissue, and softening and lengthening muscles and fascia of the shoulder, neck, elbow, wrist, hand, forearm, and upper arm.
During a massage session, the therapist will use deep tissue work to stimulate trigger points, release adhesions, and reduce the tension in the soft tissues of the arm, shoulder, hand, and wrist. This involves bringing the arm and shoulder out of internal rotation or incorporating myofascial cupping to reduce muscle tension.
By massaging and stretching tendons in the arm and wrist, a massage therapist can help restore full flexibility of the arm and reduce the pressure the tendons are putting on the median nerve. This in turn reduces the inflammation, pain, and numbness associated with carpal tunnel syndrome.
The number of massage sessions it takes for a patient with carpal tunnel syndrome to find relief will vary depending on how severe the problem is. Most clients experience some level of relief after the first session but for others, it may take three to five sessions or more to get long-term results.
Learn Advanced Massage Therapy Techniques from the Experts
While massage therapy is effective in treating carpal tunnel syndrome, it must be done right to get the expected results. If you'd like to expand your knowledge and skills in massage therapy, enroll in one  of Seattle's best massage therapy schools to learn therapeutic massage therapy protocols. You'll learn massage theories and practices, anatomy and physiology, pathology, kinesiology, and much more. This will equip you with the skills you'll need to provide care for individuals who've been affected by carpal tunnel syndrome and other similar ailments.
Another option for massage therapy schools in Seattle is our sister school Seattle Clinical Massage School
Contact us today to speak with one of our enrollment specialists.