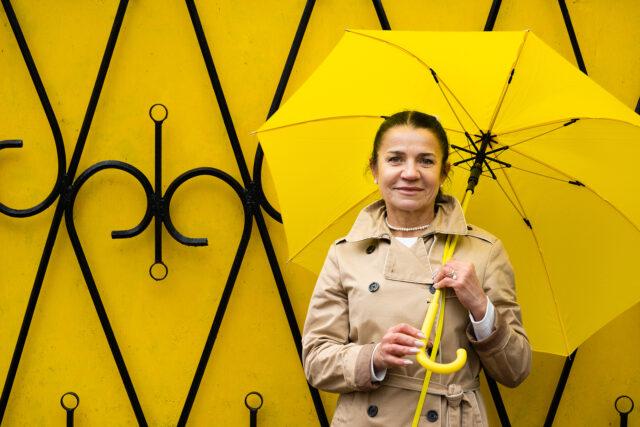 Introduction:
In today's fast-paced and stress-filled world, finding effective ways to support our mental health is crucial. While many of us are aware of traditional methods like therapy and meditation, there's one often underrated practice that holds immense potential in improving mental well-being: massage therapy. Beyond its reputation as a mere luxury or relaxation technique, massage offers a myriad of benefits that can profoundly impact our mental health. In this comprehensive blog post, we will delve into the profound effects of massage on mental well-being, exploring specific conditions and mechanisms through which massage therapy can enhance our mental health and overall quality of life.
Alleviating Stress and Anxiety:
Stress and anxiety have become all too common in our modern lives, but massage therapy can serve as a powerful antidote. Through the skillful manipulation of soft tissues and application of various techniques, massage promotes deep relaxation, allowing the body and mind to unwind. This process triggers the parasympathetic nervous system, reducing heart rate, blood pressure, and the production of stress hormones like cortisol. As a result, individuals experience a state of calm and tranquility, relieving the burdens of stress and anxiety.
Massage therapy has been the subject of numerous studies exploring its effects on stress and anxiety reduction. For instance, a study published in the Journal of Clinical Psychology demonstrated that massage therapy significantly decreased symptoms of anxiety and stress in individuals with generalized anxiety disorder. Another study published in the International Journal of Neuroscience found that massage therapy decreased cortisol levels while increasing levels of serotonin and dopamine, neurotransmitters associated with feelings of well-being and happiness.
Easing Symptoms of Depression:
Depression is a complex mental health condition that affects millions of people worldwide. Massage therapy can be a valuable complementary approach in managing and alleviating depressive symptoms. The nurturing touch and soothing movements of massage stimulate the release of endorphins, which are natural mood-elevating chemicals in the brain. Moreover, massage enhances the circulation of blood and lymph, facilitating the delivery of nutrients and oxygen to tissues while removing waste products, thus supporting the body's natural healing processes. Regular massage sessions can contribute to improved mood, increased self-esteem, and a sense of overall well-being.
Research has shown promising results regarding the effects of massage therapy on depression. A meta-analysis published in the Journal of Clinical Psychiatry reviewed multiple studies and concluded that massage therapy significantly reduced symptoms of depression across various populations. The studies indicated that massage therapy improved overall mood, reduced feelings of sadness and hopelessness, and increased the sense of relaxation and well-being in individuals with depression.
Enhancing Sleep Quality:
Sleep plays a vital role in mental health, and massage therapy can significantly improve sleep quality. By reducing muscle tension, promoting relaxation, and lowering stress levels, massage creates an ideal environment for a restful sleep. The manipulation of soft tissues triggers the release of serotonin, a neurotransmitter associated with relaxation and sleep regulation. Additionally, massage stimulates the production of melatonin, a hormone that helps regulate sleep-wake cycles. These combined effects lead to more profound and uninterrupted sleep, allowing individuals to wake up feeling refreshed and mentally rejuvenated.
Several studies have explored the relationship between massage therapy and sleep quality. A study published in the Journal of Alternative and Complementary Medicine found that massage therapy improved sleep quality in postmenopausal women by reducing symptoms of insomnia and increasing sleep efficiency. Another study published in the Journal of Clinical Rheumatology reported that massage therapy improved both sleep quality and duration in individuals with fibromyalgia, a condition often characterized by sleep disturbances.
Cultivating Self-awareness and Mindfulness:
In our increasingly disconnected and fast-paced world, massage provides a unique opportunity to cultivate self-awareness and mindfulness. As the massage therapist's skilled hands move across the body, individuals are encouraged to focus on physical sensations and engage in deep introspection. The meditative nature of massage helps individuals become more attuned to their bodies, emotions, and thoughts, fostering a sense of present-moment awareness. Through this process, massage can serve as a gateway to practicing mindfulness, both during the session and in everyday life, empowering individuals to manage stress, reduce rumination, and enhance overall emotional well-being.
Numerous studies have highlighted the link between massage therapy and mindfulness. A study published in the Journal of Bodywork and Movement Therapies found that individuals who received massage therapy reported increased mindfulness and a greater ability to connect with their bodies. The researchers suggested that massage therapy helped individuals become more present, enhancing body awareness and promoting a sense of overall well-being.
Facilitating Emotional Release and Healing:
Unresolved emotions and trauma can manifest as physical tension and discomfort within the body. Massage therapy can act as a catalyst for emotional release and healing. By applying targeted pressure and working on specific areas of the body, massage can release stored tension and facilitate the release of trapped emotions. This process provides individuals with a safe and supportive environment to acknowledge, process, and release emotional blockages. The emotional release experienced during massage can be cathartic, leading to a greater sense of emotional well-being, improved self-expression, and an increased capacity for resilience.
Research on the emotional benefits of massage therapy is growing. A study published in the Journal of Bodywork and Movement Therapies explored the experiences of individuals receiving massage therapy and found that it helped them connect with and release emotions stored within their bodies. Participants reported feeling lighter, more relaxed, and emotionally balanced following their sessions. Additionally, massage therapy has been integrated into trauma-informed care approaches, demonstrating its effectiveness in supporting trauma survivors in their healing journey.
Conclusion:
In a world where mental health concerns are increasingly prevalent, exploring holistic approaches to support our well-being is paramount. Massage therapy offers a transformative and natural method for improving mental health and enhancing overall quality of life. From alleviating stress and anxiety to easing symptoms of depression, enhancing sleep quality, cultivating self-awareness and mindfulness, and facilitating emotional release, the effects of massage extend far beyond relaxation. By incorporating massage into our self-care routines, we can unlock the transformative power it holds and take significant strides towards achieving optimal mental health.