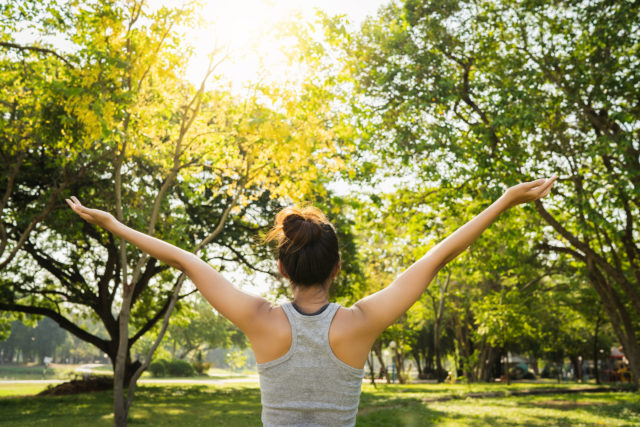 5 Tips to Starting a New Exercise Routine
If you are in the health industry, you appreciate the value of maintaining a healthy lifestyle. Key among this is regular exercise. Regular spring exercises, in particular, ensure that the body remains motivated and fit for the season. There is no substitute for the feeling of being fit and in control. Even though the rewards are enviable, achieving them takes a lot of time, effort and patience – particularly during the early stages. Unfortunately, not everyone is blessed with these virtues. So, how do you poise yourself to have the best possible start to a new exercise routine?
The best way to go about it is to develop a plan that gets you moving gradually but surely. Remember that the body will experience unfamiliar and strenuous tensions and contractions. Therefore, it is important that the plan accommodates a recuperation procedure such as massage therapy. The following tips will ease you into your new exercise routine.
Start from a low point and make gradual increments
A cautious start with slow progression will ensure that you do not over-strain the body leading to injury or excessive fatigue during spring exercises. Walking for several minutes is a great option to start and you can also incorporate it as part of your warm-up.
Set uninterrupted timelines
You have to schedule your workout sessions to achieve maximum impact. Having regular timelines when you exercise creates a healthy loop that allows the body to recover and be ready for the next set of spring exercises. Failure to allocate a specific time will also leave you procrastinating – and we know how that ends.
Enjoying the exercise sessions ensures that your mind gets livened up and the workouts don't feel like a chore. Ideally, join a group that encourages you or engage a personal trainer that optimizes your sessions. If you love music then select a playlist that you consider lively to keep you going.
It is great to accompany the exercises with a balanced diet. Start switching from junks to wholesome foods gradually. This will enable you to reach your objectives much quicker.
Water should be available all through the time as you work out. You should hydrate frequently to replace the water your body will be losing through sweating.
Healthy living is a hot lifestyle trend. People are continually looking for ways to stay fit and healthy. Massage therapy is therefore a big opportunity – particularly in helping ease people into spring exercises. If you wish to incorporate additional training to your resume, massage therapy is the way to go. Not only is it fulfilling to help people achieve healthy living, it is also a marketable course that will boost your resume. At Northwest Academy will learn anatomy and physiology, kinesiology, massage theories and practices, pathology, first aid and CPR that will equip you to be a massage therapist. Contact us today for more details.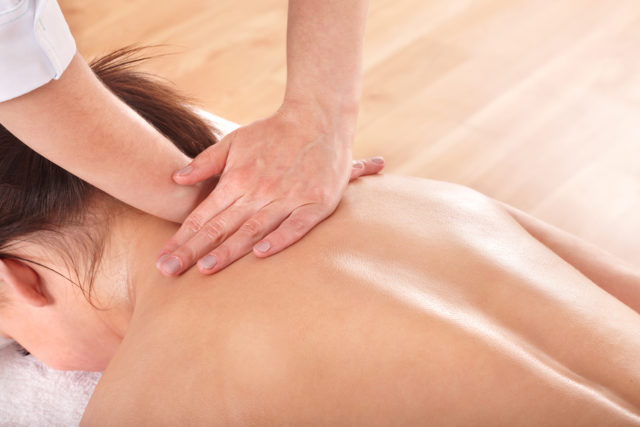 Have you stopped to ask yourself why a healing method that has been used for over 4000 years is now getting popular? Perhaps it's because people are finally respecting this old healing method. Today, medically modeled massage is one of the fastest growing fields in the massage profession. Whether you have a desire for offering relaxation massages or you are passionate about assisting your patients with injuries or specific conditions, your education and experience from Seattle Massage Schools will help you succeed in your career.
4 Tips on How to Choose the Right Seattle Massage School
There are numerous Seattle Massage Schools and finding the right one can be an overwhelming process. It's hard to choose a massage school that can provide you with the best training. Ideally, you need a Seattle massage school that:
Has small classes: You should only consider Seattle massage schools that have the smallest classes. Small classes will help you get the one on one attention you deserve which is essential for you to succeed in this career path.
Flexible class schedule: Life is often busy for most people, especially if you're juggling between work and family. Therefore, you need a Seattle massage training program that can design a massage program to fit your lifestyle and schedule.
Experienced faculty: Ensure that the Seattle massage therapy school you choose consists of licensed massage therapists, chiropractors, kinesiologists, naturopathic physicians, and physical therapists.
Research or evidence-based curriculum: According to the Massage Therapy Foundation, massage therapists should have the necessary skills and knowledge to assess the available research and make effective clinical decisions. This can only be possible by choosing a Seattle massage school that has developed its curriculum around both theories and practices that are evidence-based. Additionally, the institution you choose should also utilize different classroom assessments.
More and more patients and physicians are realizing that medically based massage isn't just an alternative treatment but a necessary one. What's more, many insurance companies are now paying for medically modeled massages that have been prescribed by doctors for different ailments such as falls, work-related injuries, sports activities, auto accident injuries, and diseases.
Consider a Second Career in Massage Therapy
Psychologists agree that loving what you do is necessary to achieve job satisfaction. Therefore, if your current job is very demanding, you should consider a career change. Among all health care careers, the U.S. News has ranked massage therapist as the fourth best in terms of job prospects, salary, and work-life balance. Follow the above tips to find the best Seattle massage therapy schools. If you have any questions, visit Northwest Academy or call a helpful academic adviser at 206-932-5950 today.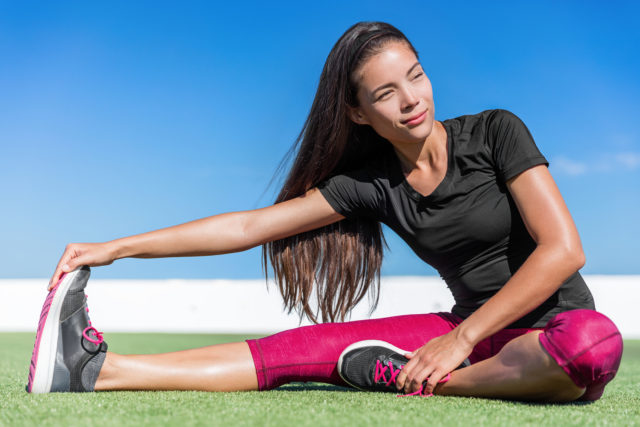 Spring has sprung! With the nice weather, it may be tempting to run outside and enjoy the spring weather. Now is the time to rejuvenate your career. Here are eight spring tips to stay motivated and productive this season.
1. Evaluate
You made it through Q1 but how did you do? Whether you have an official quarterly review or you are performing a self-evaluation, it's important to look back and reflect. What were your accomplishments? What did you struggle with? And most importantly…what did you learn?
Consider not only your career but also your personal life as well, they often correlate with your overall state of well-being.
2. Start an Exercise Routine
Take advantage of the beautiful weather and get outside. Create a workout schedule and hang it up in your home. Switch up your routine to stay in shape and motivated. Click here to learn how to build your own workout routine.
3. Refresh Your Style
What better time to upgrade your style than in the spring? Clean up your work wardrobe and change your hairstyle to feel refreshed and new.
4. Create New Challenges
Challenge yourself to get out of a your rut. Work to expand your career skills by taking a class or seminar. Learning a new skill can motivate you this spring to push your career to the next level.
Healthcare professionals can significantly benefit from broadening their skill set. Massage therapy can be applied to a wide range of career paths including nursing, physical therapy, yoga or palates instructing.
5. Spring Clean
Spring cleaning is not just for your home! It's reported that productivity can rise by 5%  with a clean working environment. Whether you work in an office, cubicle or unconventional workspace, take some time to clean your space.
Pitch the trash, organize your files and wipe down those areas that get dusty. You will feel refreshed and ready to tackle your new projects.
6. Revisit Your Resolution
You are a few months into the year, how are you doing with your New Year's Resolution? Take some time to revisit your resolution and monitor your progress. You may even need to alter your goals to fit your new plans.
7. Make a List of Goals
Make a list of three to five goals you would like to accomplish during the rest of the year. These can be based on your New Year's resolution or something that has developed since. Your goals should be S.M.A.R.T. – Specific, Measurable, Attainable, Relevant, Timely.
A great example of a S.M.A.R.T. goal would be: Complete a massage therapy program and receive a certification by the end of the year.
8. Plan your Next Vacation
What is more motivated than working towards a vacation. American workers took 16.2 days of vacation in 2015, nearly one full week less time off than in the year 2000. Take some time this spring to plan your summer vacation. Print some photos to hang up so you can stay motivated throughout the day.
Conclusion
Are you ready for spring? Take these spring tips and set yourself up for a successful year. Start your Spring on the right foot by enrolling into a personalized massage therapy program, contact us today.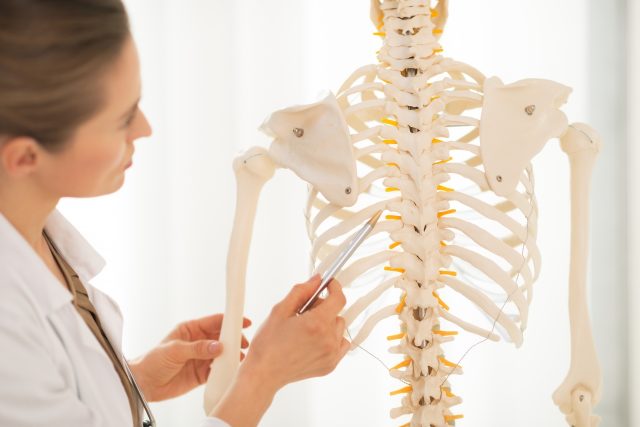 When evaluating massage school cost at a leading massage school or any college, you may calculate the costs of college through the typical "Room & Board" or "Per Credit Hour" cost advertised by colleges throughout America. However, a bulk of your massage school costs may not often be associated with the advertised price of your massage school education. Massage school, like life, can add up in many ways unseen, unexpected, and sadly, unplanned for. Knowing what the costs can be and strategizing how to limit them are vital skills any college student can and should learn.
What Are Some Examples of Hidden Costs Not Advertised in the Price of a Massage School Education?
If you ever get in a bind financially and you have to use a credit card for your school fees, the interest payments are added costs. They could range from 3% – 30%. You could be paying for an extra semester or two alone just in interest payments.
Some colleges and universities charge extra fees for extra services. Find out if your massage school has any added-on fees for services that you want or need. These could include health center fees, athletic center fees, student activity fees, graduation fees, academic transcript fees, etc.
Books and media can be one of the largest added costs. There will be required texts, but you will also have recommended texts that are used to enhance your knowledge of the material.
Technology can be as pricey as you want or need it to be. Do you need a new desktop, laptop or tablet? Do you need a more advanced phone? Do you need to purchase a software package such as Microsoft Office?
If you drive a long distance to massage school, gas, tolls, auto insurance, general wear and tear on the automobile, and parking can all add up.
It's no surprise to anyone who has lived life in a dormitory that the staples of the college cuisine are ramen noodles, microwave popcorn, and pizza. If you buy one pizza per week, it can add up to $2000 in pizza costs over a four-year education.
Outfitting a apartment or dorm room can be expensive when you add up the costs of televisions, bedding, cable or satellite fees, lamps, linens, posters, waste baskets, toiletries, hygiene, bulletin boards, and the rest.
How Can You Save Money and Still Get a Great Massage School Education?
Go local! – One of the major ways you can save on any school is to attend a school in your area. Not only are toy helping the local economy, but you can save on full-time parking costs, dormitory costs, eating on campus, eating out daily, laundry service, mailing expenses, etc. Going local may be the best way to save the most money on college expenses.
You may be able to rent or trade texts on campus or online, depending on the course, your region, and the site. Trading, borrowing, or buying used may be the way to save hundreds of dollars on books.
Take advantage of student discounts such as specials on computers, software packages, and other technologies.
It has been estimated that students spend $250 to $500 per month on costs not directly associated with the advertised price of the school. Staying local can not only assist you in saving money, it can also help you stay focused. Being away from home for an extended period of time can be hard on the psyche and the emotions, as well as time consuming dealing with the everyday demands of dormitory life. Staying local can be a key factor in maintaining a focus that will make you a success.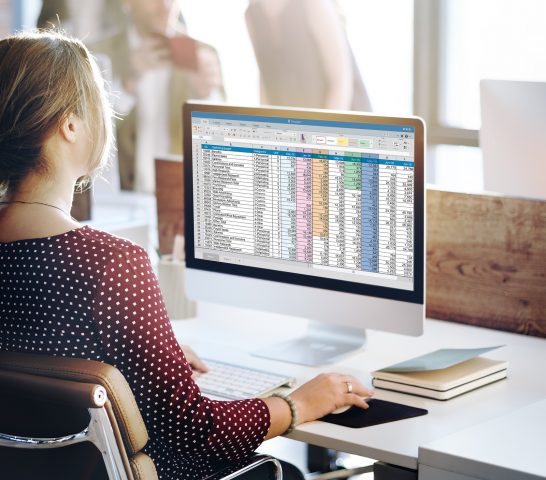 The dreams of owning your own business are layered with the benefits of doing so: making your own schedule, doing something you love, being your own boss, leaving the time clock and name badge to the annals of history. You may not, however, be prepared for the required work that must be done as owner or co-owner of a business.
If you purposely or accidentally neglect massage therapy bookkeeping requirements, you may have to pay for it later. It is better to be prepared, organized, and aligned with both state and federal requirements for entrepreneurs so that you can focus even more of your energies on the mission of your massage therapy business.
Tips for Massage Therapy Bookkeeping and Tax Requirements as an Independent Massage Therapist
Get educated, knowledgeable, and licensed in the field. There are great massage therapy programs available to you wherever you are located. To be in compliance in most states, you will have to provide licensure. A good massage therapy program will also give instruction about how to run a business, how to file with the state revenue departments and the IRS, and how to keep the paperwork under control.
Taxes – Taxes can be the bane of any business owner, yet they are mandatory. It is best to have a system that works for you. While some massage therapists may choose to do their own personal taxes or quarterly business taxes, many also contract with a licensed tax professional. There are books and online courses available for learning the process of taxation, but as other therapists therapists for advice.
Keep accurate and precise financial records – The key to efficiency in massage therapy bookkeeping is routine. Figure out a system that works for you on a daily basis and then keep it. Having accurate, precise records of your business expenses, appointments/sessions, and income will save you both time and money when the records are needed. Whether you are using a computer-based system, cloud-based system, or file folder system, keep it organized. Poor record keeping inevitably leads to lost time, and as a small business owner, time has financial value.
Keep thorough records – No one ever wants to be a part of a legal suit, but it can happen. Medical and health services professionals are often called as trusted witnesses for a variety of legal suits. When this happens, you want to have records that explains the specific reasons each patient was treated, the ailment or reason for their making the appointment, and the level of comfort after.
Estimate monthly expenses – One of the basic demands of owning a business is estimating your projected expenses so that you can create a reasonable, reliable budget. Many business owners estimate both monthly and annually, adjusting based upon need.
Familiarize yourself with accounting software – If you do decide to save on the cost of hiring a tax professional, you will need to look at various accounting software packages that keep your massage therapy bookkeeping accurate and documented. The good news is that you have many options. QuickBooks, Sage, and

FreshBooks

are three of the leaders, but there are others that may work best for you, depending on your need and level of detail.
You're going into business, in part, for financial reasons. You want your own work to result in your own profit. To make this dream real, you have to be concerned with implementing organization and accuracy in your massage therapy bookkeeping from the first time you turn the sign in the window to say "We're Open."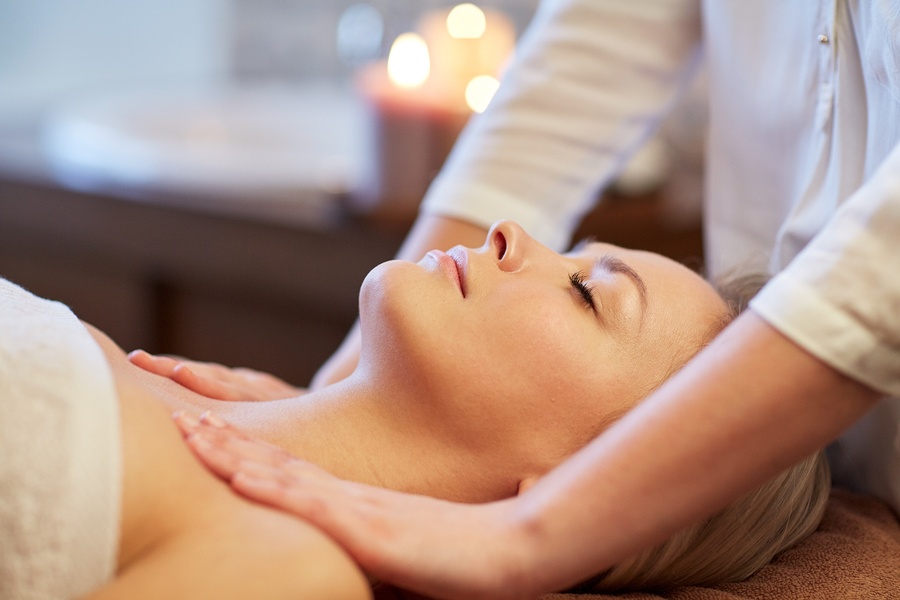 A massage career is rewarding if you enjoy helping people. As a massage therapist you work closely with patients to relieve stress and pain in muscles, bones and joints. You will work with clients of all sizes, shapes and in different physical conditions. Your knowledge, technical skills and ultimately your touch can help them heal.
A massage therapist is also a healthcare provider working with patients who have different needs. Your patients may be referred by doctors or through other connections.
Here are a few suggestions for a successful massage career practice
You are doing this physically intensive job because you want to make a difference in the lives of your clients. Adjust your expectations when you start out and concentrate on learning as much as you can even after receiving your certifications and license. Continue to study anatomy and physiology as it relates to your work.
Get to know your clients personally and show that you care about them. Concentrate on what the client has to say. You should know everything about their current health and medical history to determine what type of massage will be most beneficial for them.
Understand how your patients will respond to your touch. Ask questions as you work and explain to your clients what you are doing during the massage. You may make suggestions for special exercises for them to do at home to relieve pain and aches.
Developing a good professional relationship with your clients will bring in repeat business. They will also recommend your services to friends.
Consider specializing in a type of massage. You may want to work at a spa that offers stress relief therapy. You may prefer to work at a health club or exclusively with athletes. Experience different environments early in your massage career to determine what you like best.
Expand your massage career if you can by offering different styles of bodywork therapy. This can include hot stones, Ayurvedic, holistic and other therapies.
Remember to be patient. It takes time to build a personal practice with a massage career.
Don't let yourself burn out physically or mentally. This is a very physically demanding profession and you have to keep yourself in good shape while helping others.
The Northwest Academy for the Healing Arts offers several massage therapy programs for a massage career including continuing education.
Learn more about our massage schools here!
Seattle Massage Schools | Bellingham Massage Schools | Tacoma Massage Schools