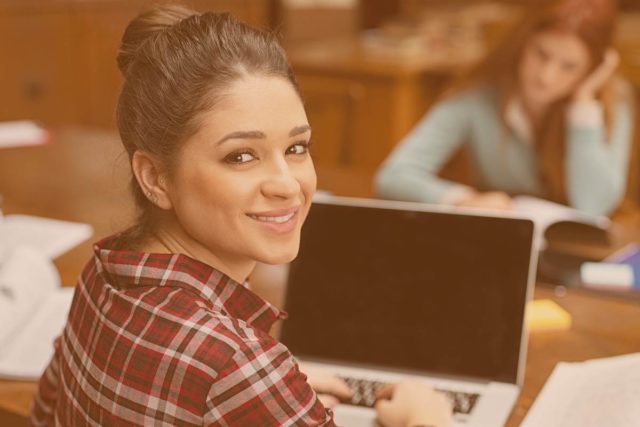 Clear Benefits For Professionals In Multiple Fields
Whether you're in massage therapy already, you work as a registered nurse, assist in physical therapy offices, operate as a fitness trainer, lead yoga classes, instruct Pilate courses, or assist seniors at a nursing home, there are clear benefits to programs from hybrid massage schools.
When you can simultaneously study online, and in person, you get the best of both worlds. We'll explore some key benefits of hybrid training here to help give you a better idea of how such learning can work for you.
1. Education On Your Schedule
It's hard enough to work, let alone get a simultaneous supplemental education. If you're not working, it can still be hard to learn owing to other basic factors of day-to-day life. With hybrid massage schools, you can use online courses for inconvenient scheduling; then drop into live classes when you have the ability.
2. Work And Study Simultaneously
Many schools require intensive attendance to acquire certification. In today's world, that's just not feasible for most. The cost of living just keeps getting higher, and time is literally money. With hybrid massage schools, you can maximize yours.
3. Expedite Tech Familiarity, Learning New Programs Like Zoom
Zoom is a program for face-to-face group interaction that is presently revolutionizing online education. Technology resources like these often have collateral potential beyond the classroom.
Whatever digital interface you use for your hybrid massage schools, you'll be able to take that knowledge with you. This can come in handy elsewhere, as today's world has ample opportunity for non-centralized online interaction.
4. Make New Contacts Locally And Across The Country–Even The World
With online hybrid massage schools, you'll be able to meet people who are in the same field, but don't live local to where you are. This allows you to make national and international contacts which give you the ability to expand your business.
5. Absorption Of Cutting-Edge Knowledge As Soon As It's Available
New learning in terms of massage theory and application develop like breakthroughs in any medical arena. Medicine isn't presently a monolith, and professionals find out new things pertaining to the human body all the time. You want to incorporate new learning into present practices whenever possible, and if you're just starting out, it's prime to be on the cutting edge.
6. Segmentation Of Learning: Theory And Hands-On As You Need It
Much of what you learn doesn't actually require you to have any hands-on interaction. Accordingly, when you can segment your learning, you can apply this aspect of massage school as you need it, rather than have to spend days taking notes that would have been just as appropriately harvested from an online course.
7. Smaller Class Sizes And Direct Engagement With Educators
Online courses afford you the opportunity to work with a close-knit group, and obtain specific instruction from your educator. This isn't often possible in larger, traditional courses; you might end up just a statistic in massage schools without hybrid options.
8. The Latest Available Research-Based Educational Opportunities
Research from educational facilities online have access to global breakthroughs, meaning not only do you get the latest research, you are able to obtain that research from a source with greater reach than location-based institutions can often provide.
9. Assistance With Career Placement
Career placement through hybrid massage schools provides you opportunities outside your locality. Localized options without an internet component will have limited ability to get you hired beyond your region.
10. Access To Experienced Faculty
Online schools who also offer physical classroom experiences must provide educators that can handle either, and have cutting-edge acumen in their field. You'll likely find more expertise through these solutions than you would in a strictly physical environment.
Educationally Branching Out
There are a lot of reasons to go with hybrid massage schools when you're adding to your therapeutic skill set, or acquiring such knowledge for the first time.
Experienced faculty, career placement, research-based cutting edge options, scheduling around work, more intimate class sizes, learning segmentation, a broad array of contacts, and new technology familiarity are just a few of many benefits from this educational option. If you haven't looked into hybrid massage schools, this might be a wise step.
Learn more about our hybrid / online massage program option here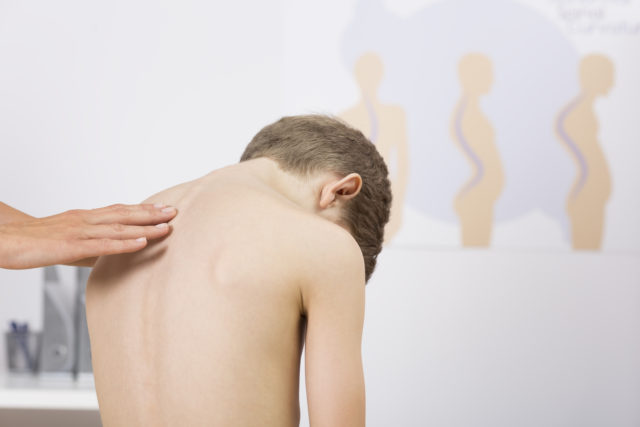 Scoliosis is a condition that millions of Americans are familiar with. You may have already worked with patients who suffer from pain, discomfort, and stiffness due to scoliosis. This condition is particularly detrimental to children, who may struggle with weak muscles, back pain, and fatigue from long periods of standing upright.
Luckily, massage therapy can be used to help treat scoliosis in children. A pediatric massage involves manipulating soft tissues with the aim of relieving tension and improving blood flow to affected regions. When done correctly, the symptoms of scoliosis in children can be significantly reduced.
Understanding Scoliosis in children
Scoliosis is a condition where the spinal cord curvature is increased more than usual. The spine typically has a mild curve as it runs across your back. However, patients with scoliosis have a spinal cord that resembles a C or an S shape.
Congenital scoliosis (in children) typically occurs during birth and affects children as they continue to grow. The severity of this condition will vary from one patient to another. Some spinal curvatures are barely noticeable, while others can even cause a deformity in the spine.
Some risk factors of scoliosis include birth defects, infections, cerebral palsy, or genetic disorders such as Down Syndrome. Adding pediatric massage therapy skills to your current knowledge base will help you provide adequate relief to scoliosis patients.
Symptoms of Scoliosis
Scoliosis in children manifests itself in many different ways. It can begin to develop in the womb due to the incorrect division of vertebrae, or vertebrae that don't fully grow during early stages. Diagnosis may be done soon after birth- or even later on when the child is 10-15 years old.
Some of the most common symptoms include:
Chronic back pain
An incorrectly tilted spine and pelvis
Fatigue from standing upright
Uneven shoulders
Benefits of Massage therapy
Pediatric massage therapy is a useful technique that can treat scoliosis in children. For example, effleurage massage techniques target the soft tissues and warm them up for adjustment. Through repeated strokes along the length of a child's spinal cord, the muscles can relax and ease pain, stiffness, or tension.
Massage therapy also uses a combination of lubricants to soften the muscles and increase blood circulation to affected areas. Children with scoliosis can enjoy significant relief from symptoms and live a healthy life with timely massage therapy sessions.
Massage therapy techniques you can learn in massage school
If you wish to advance your knowledge and skills in massage therapy for scoliosis, attending massage school is an excellent way to get started. With these advanced skills under your belt, you'll be able to provide timely pediatric massage therapy to children who've been affected by this condition.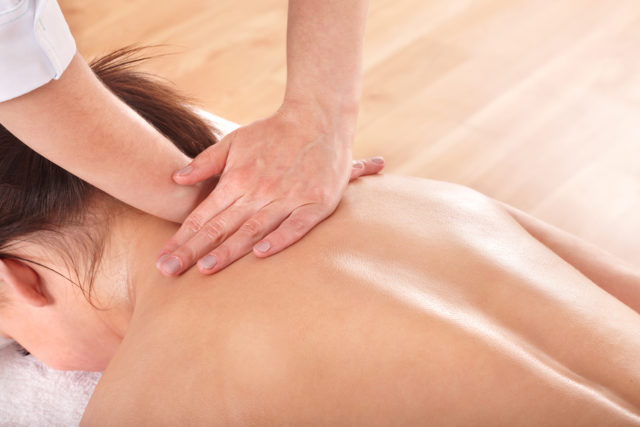 Have you stopped to ask yourself why a healing method that has been used for over 4000 years is now getting popular? Perhaps it's because people are finally respecting this old healing method. Today, medically modeled massage is one of the fastest growing fields in the massage profession. Whether you have a desire for offering relaxation massages or you are passionate about assisting your patients with injuries or specific conditions, your education and experience from Seattle Massage Schools will help you succeed in your career.
4 Tips on How to Choose the Right Seattle Massage School
There are numerous Seattle Massage Schools and finding the right one can be an overwhelming process. It's hard to choose a massage school that can provide you with the best training. Ideally, you need a Seattle massage school that:
Has small classes: You should only consider Seattle massage schools that have the smallest classes. Small classes will help you get the one on one attention you deserve which is essential for you to succeed in this career path.
Flexible class schedule: Life is often busy for most people, especially if you're juggling between work and family. Therefore, you need a Seattle massage training program that can design a massage program to fit your lifestyle and schedule.
Experienced faculty: Ensure that the Seattle massage therapy school you choose consists of licensed massage therapists, chiropractors, kinesiologists, naturopathic physicians, and physical therapists.
Research or evidence-based curriculum: According to the Massage Therapy Foundation, massage therapists should have the necessary skills and knowledge to assess the available research and make effective clinical decisions. This can only be possible by choosing a Seattle massage school that has developed its curriculum around both theories and practices that are evidence-based. Additionally, the institution you choose should also utilize different classroom assessments.
More and more patients and physicians are realizing that medically based massage isn't just an alternative treatment but a necessary one. What's more, many insurance companies are now paying for medically modeled massages that have been prescribed by doctors for different ailments such as falls, work-related injuries, sports activities, auto accident injuries, and diseases.
Consider a Second Career in Massage Therapy
Psychologists agree that loving what you do is necessary to achieve job satisfaction. Therefore, if your current job is very demanding, you should consider a career change. Among all health care careers, the U.S. News has ranked massage therapist as the fourth best in terms of job prospects, salary, and work-life balance. Follow the above tips to find the best Seattle massage therapy schools. If you have any questions, visit Northwest Academy or call a helpful academic adviser at 206-932-5950 today.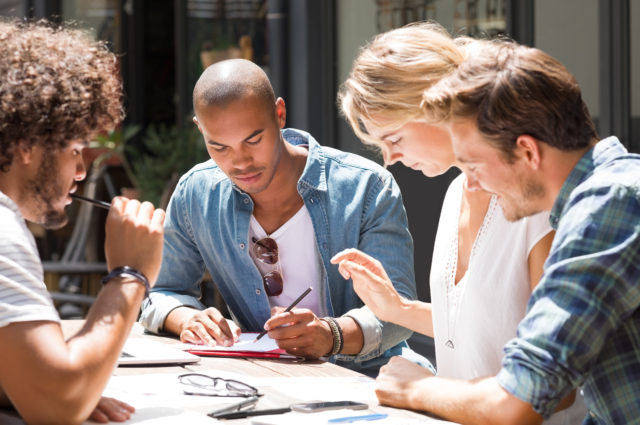 Are you thinking about adding a massage license to your list of qualifications? Those who want to train in the massage field can choose between a traditional college or schooling with an academic focus or a school that specializes in massage training. Both options have their advantages and drawbacks. Which one is right for you depends on your timeframe, current educational goals, and previous training and experience.
What Are the Legal Requirements for Massage Training Programs?
Laws governing massage training and licensing vary by state. Currently, forty-five states and the District of Columbia regulate massage therapy activities. General requirements include:
Between 300 and 1000 hours of instruction
Passing grade on an official exam: MBLEx
Periodic license renewal or continuing education credits
Criminal background check
Some states require active liability insurance prior to receiving your license. There are often other requirements as well, such as CPR certification and blood tests proving you are not a carrier of certain contagious diseases.
Read the state and local requirements for your area thoroughly, and understand them before you start your school search. That way, you won't waste time investigating programs that don't fit your specific needs.
What Is Taught in a Massage Therapy Program?
Like licensing requirements, the mandatory educational content for massage training programs also varies by state. Most programs will include the following elements.
Instruction in anatomy, physiology, pathology, kinesiology, and nutrition
Hands-on training, with a knowledgeable teacher present, in a classroom setting
How to assess clients' needs and determine proper treatment
Information on ethical concerns, communication skills, and legal issues
Business management and accounting
If you are studying for a specialty certification, like prenatal or myofascial release therapies, additional courses will be necessary.
College Courses vs Massage School
Whether you choose to pursue an Associates of Applied Science degree from a traditional college or a Certificate of Completion from a vocational school, the information and guidance you receive will be similar. There are other major differences that can help you decide which path to take.
Nearly half of students pursuing an associate's degree take 4 years to complete their studies. Massage training programs can usually be completed in less than a year.
The average degree seeker will pay $7,020 in tuition and fees. Add in the cost of books and other supplies, and that number can easily reach $10,000 or more. The cost of massage programs can range from $6 to $17 per hour, depending on factors like location, special offerings, and clock hours. That means you pay between $3,000 and $8,500 for a 500-hour course.
Many massage schools offer online or self-paced instruction. This allows for a more flexibility when compared to scheduled lectures and labs.
Practicing professionals who already have a degree don't need to repeat general education courses that are irrelevant to their current goals.
Which One Is Right for You?
Your choice depends on your goals. Are you planning to use massage therapy as a starting point for a career in specialized therapies? In this situation, college might be the right path for you. Academic institutions offer more opportunities for experimentation and inspiring new experiences.
If you are an established therapy professional who wants to offer clients a safe, natural, and effective addition to existing methods that promotes healing and reduces stress, a massage school program is your best choice. You can get the knowledge you need more quickly, and with a smaller investment of time and money.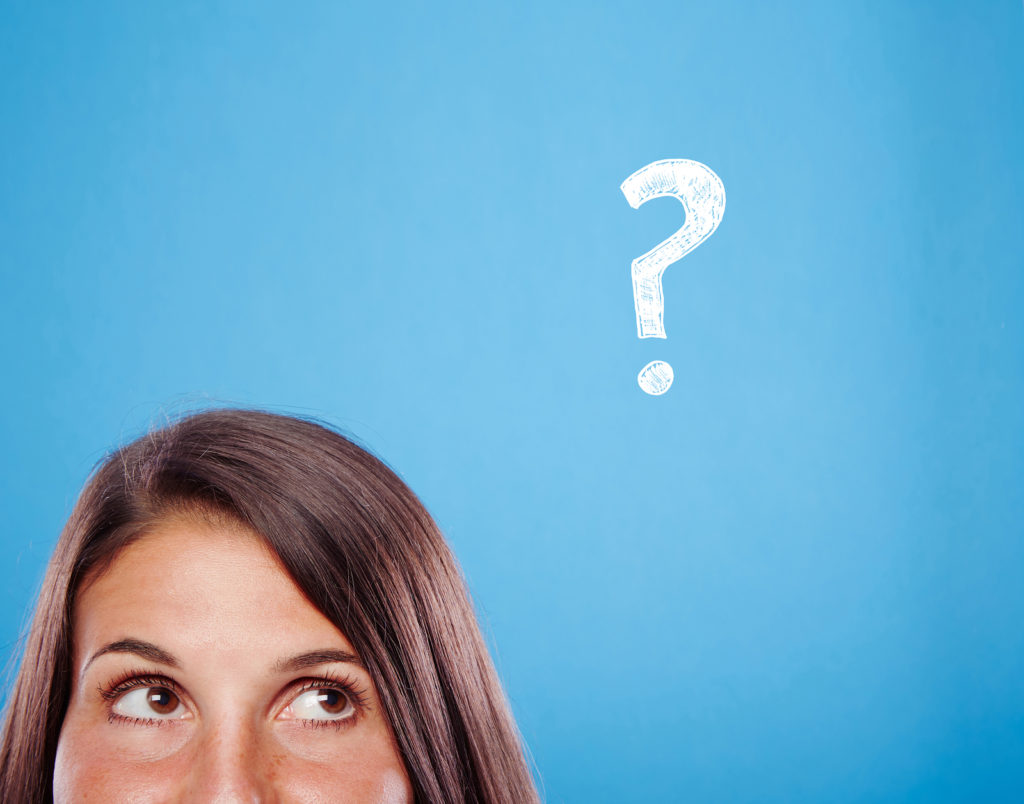 Massage therapy is a great additional service for any healthcare provider including; physical therapists, yoga instructors, fitness trainers, or holistic practitioners. Thinking about adding licensed massage therapist to your list of qualifications? Here are eight questions to ask yourself.
Business and Career Value
Do I need help with networking? Massage therapists are a diverse group. The contacts you make will introduce you to new clients and opportunities.
Would this service bring people back? Independent practices live and die by repeat business.
Is your field slightly crowded? An extra certification helps you outshine the competition.
Client Value
Can massage therapy really help my clients? Think of the ways increasing blood flow and reducing stress can benefit your regulars.
How will studying massage improve my understanding of the therapy process? Massage school curriculum includes comprehensive studies in anatomy and physiology. How can that information improve what you do?
When could I start using what I learn?.
Do you need to make any changes to your workspace or procedures? Portable massage tables are easy to store and can fit almost anywhere!
How does massage improve your existing programs and techniques?
Personal Commitment
Finally, ask yourself, do I have the time? This is a serious course of study. Calculate your time to get the most out of your studies.
Massage has many proven health benefits. As a licensed massage therapist, you can use these benefits to improve the efficiency of your existing services, help your clients feel better, and increase your bottom line.
Contact us today to learn more about our massage therapy programs!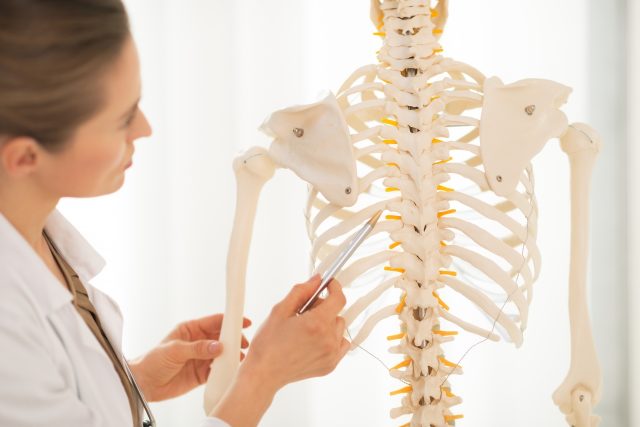 When evaluating massage school cost at a leading massage school or any college, you may calculate the costs of college through the typical "Room & Board" or "Per Credit Hour" cost advertised by colleges throughout America. However, a bulk of your massage school costs may not often be associated with the advertised price of your massage school education. Massage school, like life, can add up in many ways unseen, unexpected, and sadly, unplanned for. Knowing what the costs can be and strategizing how to limit them are vital skills any college student can and should learn.
What Are Some Examples of Hidden Costs Not Advertised in the Price of a Massage School Education?
If you ever get in a bind financially and you have to use a credit card for your school fees, the interest payments are added costs. They could range from 3% – 30%. You could be paying for an extra semester or two alone just in interest payments.
Some colleges and universities charge extra fees for extra services. Find out if your massage school has any added-on fees for services that you want or need. These could include health center fees, athletic center fees, student activity fees, graduation fees, academic transcript fees, etc.
Books and media can be one of the largest added costs. There will be required texts, but you will also have recommended texts that are used to enhance your knowledge of the material.
Technology can be as pricey as you want or need it to be. Do you need a new desktop, laptop or tablet? Do you need a more advanced phone? Do you need to purchase a software package such as Microsoft Office?
If you drive a long distance to massage school, gas, tolls, auto insurance, general wear and tear on the automobile, and parking can all add up.
It's no surprise to anyone who has lived life in a dormitory that the staples of the college cuisine are ramen noodles, microwave popcorn, and pizza. If you buy one pizza per week, it can add up to $2000 in pizza costs over a four-year education.
Outfitting a apartment or dorm room can be expensive when you add up the costs of televisions, bedding, cable or satellite fees, lamps, linens, posters, waste baskets, toiletries, hygiene, bulletin boards, and the rest.
How Can You Save Money and Still Get a Great Massage School Education?
Go local! – One of the major ways you can save on any school is to attend a school in your area. Not only are toy helping the local economy, but you can save on full-time parking costs, dormitory costs, eating on campus, eating out daily, laundry service, mailing expenses, etc. Going local may be the best way to save the most money on college expenses.
You may be able to rent or trade texts on campus or online, depending on the course, your region, and the site. Trading, borrowing, or buying used may be the way to save hundreds of dollars on books.
Take advantage of student discounts such as specials on computers, software packages, and other technologies.
It has been estimated that students spend $250 to $500 per month on costs not directly associated with the advertised price of the school. Staying local can not only assist you in saving money, it can also help you stay focused. Being away from home for an extended period of time can be hard on the psyche and the emotions, as well as time consuming dealing with the everyday demands of dormitory life. Staying local can be a key factor in maintaining a focus that will make you a success.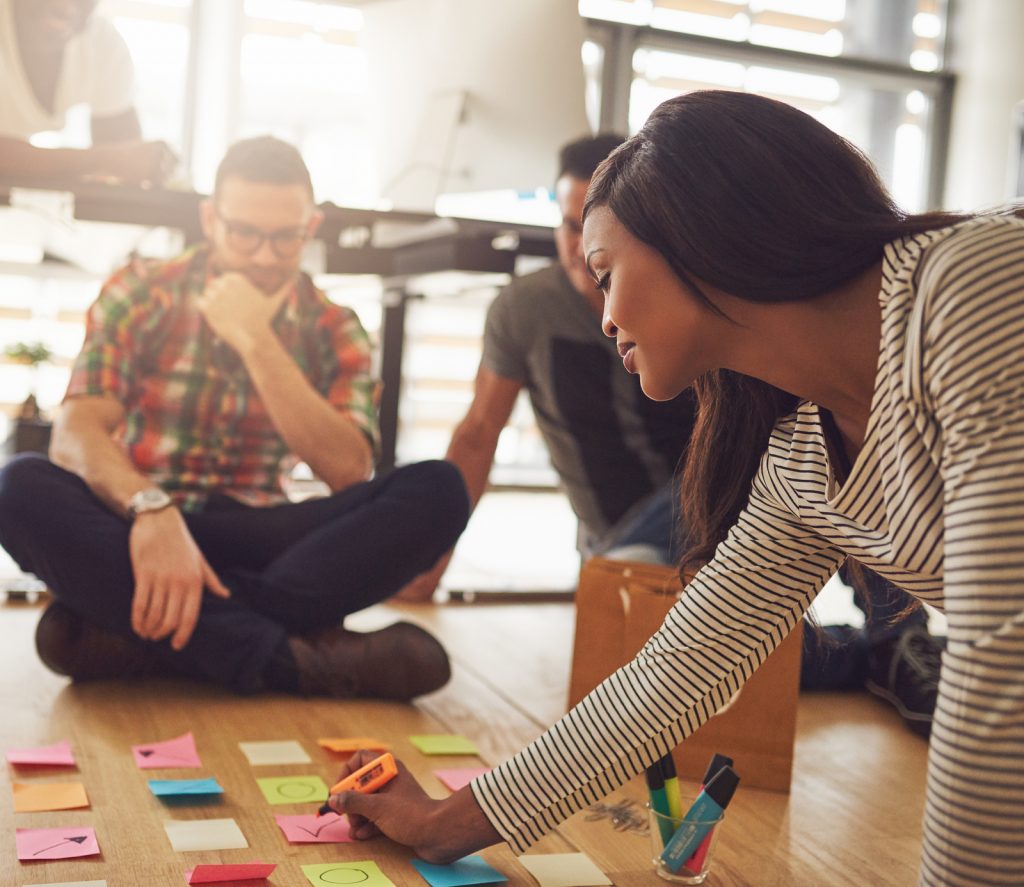 When selecting which massage school to attend, many people do not think to ask about the program's class sizes. Research has shown repeatedly the benefits of smaller class sizes in the primary and secondary grades. These benefits can be seen in licensing programs as well, especially in hands-on programs, such as massage therapy. Students receive many advantages from attending a massage school which recognizes the importance of smaller class sizes.
Individualized Instruction
Every student learns a little bit differently than their peers. When there are fewer students in the classroom, it is only logical that the teacher will have more time to devote to providing individualized instruction to each student. This valuable one-on-one teaching time allows the massage school instructor to observe and correct each student's technique before bad habits can be formed. This is so important in massage therapy, as poor techniques can cause injury to the patient or therapist.
Increased Confidence
Studies have shown that students in smaller classes tend to be more knowledgeable and perform better on standardized assessments than those enrolled in larger classes. This leads to increased confidence for these students, a very important and desirable attribute for anyone who is just getting started in a new professional career.
If you are interested in becoming a message therapist and would benefit from studying in a smaller class setting, contact Northwest Academy by calling 206-932-5950. Our massage school offers the smallest class sizes in the Pacific Northwest, so you always get the individualized attention you deserve.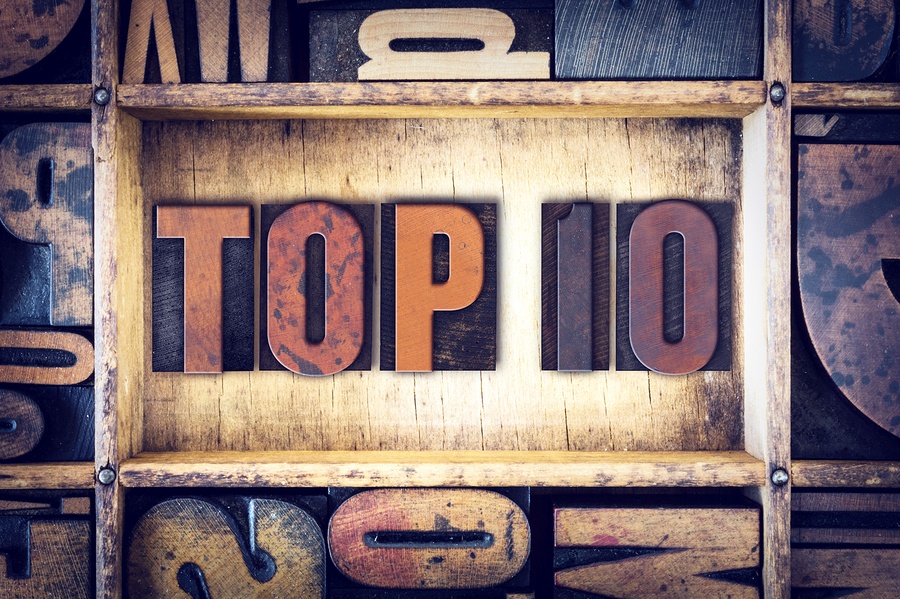 You are someone who has thought a lot about massage therapy. You may have even benefited from it. You know its advantages, and you like the idea of helping people feel better. What you now need to transition an interest into a career is a massage school.
TOP TEN REASONS TO CONSIDER ATTENDING MASSAGE SCHOOL
To acquire the newest knowledge and cutting edge techniques – A quality massage school education will keep you abreast of the leading industry news, trends, and skills.
To help people feel healthier – If you have a giving spirit and you have empathy for those in difficult health situations, a massage therapist can literally be the healing hands someone needs.
To make your own hours – You can tailor your life around your work or your work around your life.
Ever-expanding job opportunities in a growing field – The US Department of Labor estimates that massage therapy positions are growing at a rate of between 18-26% annually.
A belief in natural health – Many people are engaging with non-pharmacological health alternatives.
To help others live a more stress free life
Rapid education-to-work turnaround
To be taken seriously – If you want to be a legitimate hand (or two) in an industry some mistakenly see as seedy due to the unlicensed, non-therapeutic practitioners, a license and certification will do just that.
Have a career – A licensed massage therapist from a respected massage school isn't a job, it's a career.
For more information about massage school or a list of ten more reasons to consider attending a massage school or massage therapy program contact us at: [email protected] or 206-932-5950.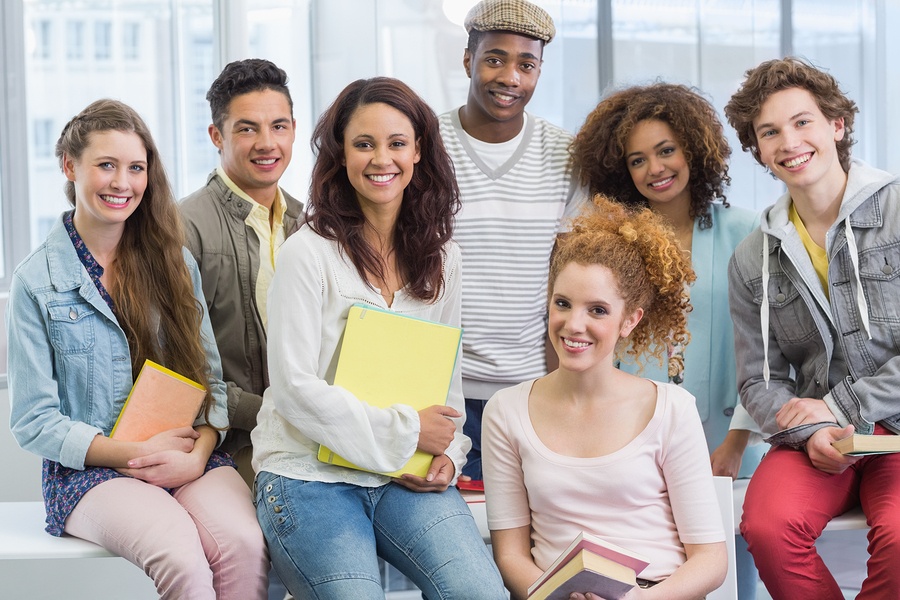 If you're considering going to school to become a massage therapist, you may be as excited as you are worried. Whether massage therapy would be your first experience in a full-time job or a career change after already being in the workplace, going to school for a new skill and profession can be daunting.
But it doesn't have to be! With a little information on your side, you can feel comfortable and even enthusiastic as you embark on this new adventure. Here are three tips on how to succeed in massage therapy school—and to be happy while doing so.
Commit to the goal of graduation. Before you even sign up for your first class or attend your first lecture, you should decide that this is what you want to do. After that decision has been made, you will find the energy and focus that it takes to accomplish your goal. It's just like your parents (or grandparents) always told you: "Where there's a will, there's a way." If you want to achieve the goal of becoming a licensed massage therapist and actually believe that you can do it, then you will, whether it takes six months, a year, or more.
Find a study partner or group. In massage therapy school, you'll likely be learning about the human body in more detail than you ever have before. And when it comes to memorizing huge lists of terms in anatomy or studying a bunch of new vocabulary, having a study partner makes all the difference. Even if you think you study better alone, it's still wise to find a fellow student or two and exchange contact information. You never know when a copy of someone else's notes will come in handy or when you'll need help with an assignment. Plus, when you're in massage therapy school, it's always nice to have a buddy to give your shoulders a nice rub when you're feeling stressed!
Take time for self-care. Just like an airline flight attendant will tell you to secure your own oxygen mask before helping anyone else, you've got to take care of your own body and mind before you'll be able to help anyone else through a career in massage therapy. This applies to your time in massage therapy school as well; you won't be able to fully apply yourself and focus on your coursework if you haven't taken care of yourself first. This self-care might come in the form of meditation, scheduled time off from schoolwork, time to prepare a healthy meal, or alone time to just decompress and watch a favorite show. Whatever it is, set aside the time to do it and honor that commitment to yourself.
If you can mentally commit to massage therapy school, find a support group in your classes, and make time to take care of yourself while you do it, you'll be prepared to succeed not only in school but in your career in massage therapy as well. And as you undertake this new journey into massage therapy school and beyond, you can feel confident that your career choice will help other people as much as it helps you.
Click here for more information about attending Seattle Massage School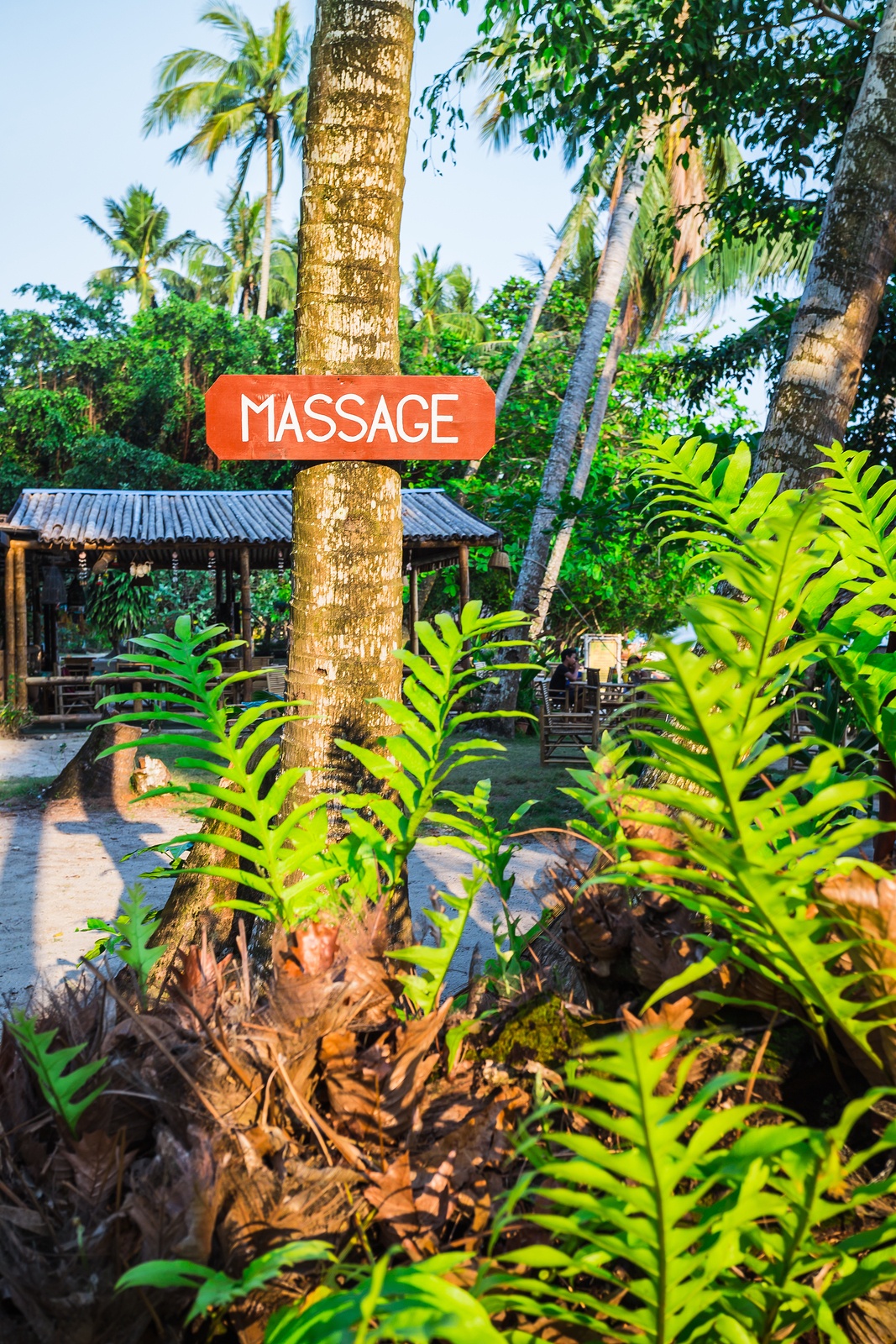 If you're thinking about career options, you probably have a list of qualities you'd like in a future job, and chances are good that job flexibility is at the top of your list!  What's better than a career that allows you to work in places you've always wanted to visit, that lets you choose from among numerous industries?  You may not think of massage therapy as a career that involves much travel, but a career in massage not only allows you to work almost anywhere as a licensed therapist, but also qualifies you to work at resorts, on cruise ships, and in other parts of the travel industry to help vacationers enjoy their stay in the world's most beautiful locations.
At Northwest Academy for the Healing Arts, we're concerned with giving you the practical skills you need to start your own career in massage therapy or to work for a well-accredited business.  Through residencies and our special "externships," you will be able to observe and participate in different practices while earning credit towards their certification.  Professionalism, communication, and experience are just as important to us as the theory of massage therapy and bodywork.  Upon completion of the program, massage therapy graduates will be licensed to practice their art anywhere in the state of Washington.  Students of our program gain real-world experience before they receive their certification and are immediately eligible to put their knowledge and skills to work.
Massage therapy is a skill that you can take to a private practice or use to work for a number of industries such as health, alternative medicine, travel, fitness, corporate services, and hospitality.  You'll have the freedom to choose the type of workplace that you want, to find an environment that you truly enjoy.  Qualified massage therapists have found fulfilling careers at luxurious resorts, at airport spas, on the decks of cruise ships in the Pacific, and in specialized athletic facilities.
If you've already been practicing massage therapy and wish to gain additional knowledge, skills, and flexibility, we offer advanced training, as well as certified massage instructor programs.  Massage Therapists are free to take their career on the road without the need of a physical clinic.  If you're looking for an exciting job that allows you to relate to and help others on a personal basis, and you value flexibility and the ability to travel, to work in multiple locations and industries, and to determine your own practice, massage therapy could be a very rewarding career.
Ask us questions now about massage school or a career in massage therapy.