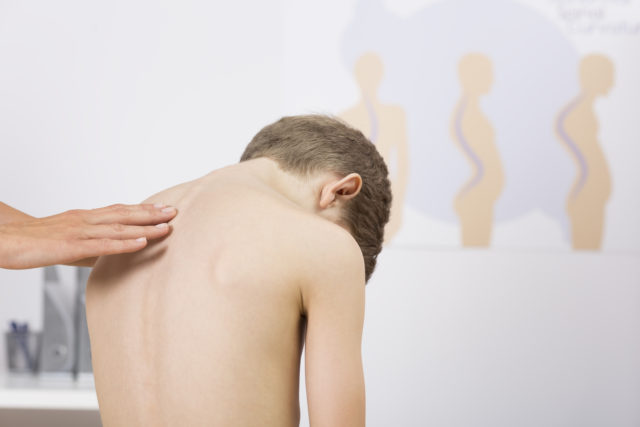 Scoliosis is a condition that millions of Americans are familiar with. You may have already worked with patients who suffer from pain, discomfort, and stiffness due to scoliosis. This condition is particularly detrimental to children, who may struggle with weak muscles, back pain, and fatigue from long periods of standing upright.
Luckily, massage therapy can be used to help treat scoliosis in children. A pediatric massage involves manipulating soft tissues with the aim of relieving tension and improving blood flow to affected regions. When done correctly, the symptoms of scoliosis in children can be significantly reduced.
Understanding Scoliosis in children
Scoliosis is a condition where the spinal cord curvature is increased more than usual. The spine typically has a mild curve as it runs across your back. However, patients with scoliosis have a spinal cord that resembles a C or an S shape.
Congenital scoliosis (in children) typically occurs during birth and affects children as they continue to grow. The severity of this condition will vary from one patient to another. Some spinal curvatures are barely noticeable, while others can even cause a deformity in the spine.
Some risk factors of scoliosis include birth defects, infections, cerebral palsy, or genetic disorders such as Down Syndrome. Adding pediatric massage therapy skills to your current knowledge base will help you provide adequate relief to scoliosis patients.
Symptoms of Scoliosis
Scoliosis in children manifests itself in many different ways. It can begin to develop in the womb due to the incorrect division of vertebrae, or vertebrae that don't fully grow during early stages. Diagnosis may be done soon after birth- or even later on when the child is 10-15 years old.
Some of the most common symptoms include:
Chronic back pain
An incorrectly tilted spine and pelvis
Fatigue from standing upright
Uneven shoulders
Benefits of Massage therapy
Pediatric massage therapy is a useful technique that can treat scoliosis in children. For example, effleurage massage techniques target the soft tissues and warm them up for adjustment. Through repeated strokes along the length of a child's spinal cord, the muscles can relax and ease pain, stiffness, or tension.
Massage therapy also uses a combination of lubricants to soften the muscles and increase blood circulation to affected areas. Children with scoliosis can enjoy significant relief from symptoms and live a healthy life with timely massage therapy sessions.
Massage therapy techniques you can learn in massage school
If you wish to advance your knowledge and skills in massage therapy for scoliosis, attending massage school is an excellent way to get started. With these advanced skills under your belt, you'll be able to provide timely pediatric massage therapy to children who've been affected by this condition.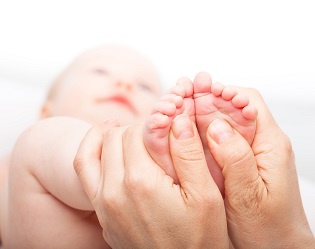 As widespread understanding of the benefits of massage therapy become commonplace, the art and science of the craft are furthered and more uncommon aspects of it are explored. Infant massage is one such branch of massage therapy that has garnered positive criticism for its multi-beneficial effect. Not only does massage therapy help to calm an infant, it serves to strengthen the child's humanistic tendencies and also aids in healthy adolescent development. The full scientific consensus on infant massage is still pending a lot of analysis and research, but that's not stopping practitioners and mothers alike from boasting its effectiveness.
Understanding Infant Massage
The anatomy of an infant and the ailments for which they might need massage therapy vary greatly from that of an adult. A seasoned athlete who may need massage work for sore or tense muscles is going to require a vastly augmented amount of force and precise physical targeting, as where the key for infant massage is soft and gentle.
The Technique necessary for a safe and effective practice of infant massage requires consideration and at least some training. An infant's anatomy is much more underdeveloped than an adult, therefore, errors such as the application of too much force could have a negative effect on the child's physical development. Investing in a massage therapy course before attempting infant massage is crucial to developing a good technique with a solid foundation. Massage therapy for an infant requires paying close attention to how the baby reacts, this will tell you if they find your current technique painful or uncomfortable. Further concentration into the specifics of infant massage is now possible due to its popularity.
The Benefits of infant massage are both immediate and long-term. The soothing touch can calm and relax babies, and also aid in putting them to sleep. A massage can help reduce crying and invariably creates a significant and important bond between the infant and others, most importantly the child's mother and father. A long-term benefit of infant massage is that it can help maintain a healthy balance of the infant's stress control hormones (according to the Mayo Clinic.) As with any infant care practice, if the massage is not performed correctly it could be detrimental. For example, massaging an infant too soon after eating can cause the baby to vomit.
Infant massage therapists benefit from a growing career that is heavily lauded for its positive effect on others. An investment in an education in massage therapy will prepare you embark on this field, and as the practice of, and interest in, infant massage therapy continues to grow so do the job opportunities. Whether it be for personal use with your own family or as a prospective career the time to act is now.
Click Here: For more information about infant massage in seattle massage schools