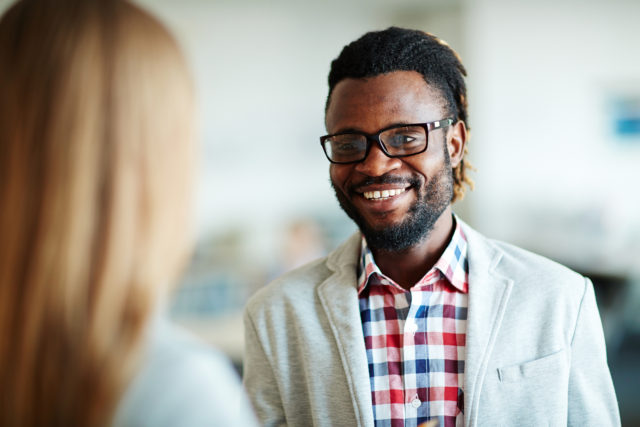 Successful massage therapy begins before your massage therapy client touches the table. A pretreatment client interview will help set expectations, increase the effectiveness of your treatment, and relieve any anxiety on the client's part.
Interview Basics
When clients schedule a first appointment, let them know that you will be conducting a short interview before treatment begins. Ask them to make a list of any questions or concerns and bring it with them.
Provide a pre-interview questionnaire. Your questions should focus on general health conditions and medical history.
Have a private space to conduct interviews. Your massage client will be more willing to share personal information.
Be ready to probe for details. Some clients need to be encouraged to share information about their health.
Give the client some general information on your practice before you start asking questions. This is especially important for first time massage clients who don't know what to expect.
Building Trust
A successful therapist-client relationship is based on trust. The client has to believe that you will relieve their pain. Build trust with your client by using active listening skills.
What is your experience with professional massage therapy? Find out if your client has ever visited a massage therapist. Ask what they liked and didn't like about it. If they haven't, ask them what made them decide to come see you. This is a great time to determine and manage expectations.
How does your pain affect your daily activities? While pain may be a deciding factor, many clients only seek treatment when their pain starts to limit their abilities. Find out what your massage therapy client wants to see happen in their bodies. Use that as a reference point throughout the treatment process.
Finding the Source
Pain or stress relief is the goal of most massage clients. People with long-term, chronic pain issues may have trouble pinpointing the source. Help them guide you with open-ended questions.
Where does it hurt? Ask the massage therapy client to physically point out problem areas on their bodies. Ask what it feels like. Do the muscles feel tight and sore? Is it more of a stabbing, radiating pain? Offer descriptive words (hot, sore, numb, tingling) to help the client express themselves.
What do you do for a living? Ask them about their job. Talk about how they sit, stand, or move. Do they take regular breaks? Do they have access to ergonomically correct seating or tools? Ask about sports and hobbies as well. Knowing what muscles they depend on regularly lets you know what major muscle groups to focus on.
Discovering Treatment Options
Every massage therapy client is different. Ask searching questions to tailor your techniques to their specific needs.
What do you do to address the pain? Ask about exercises, self-massage practices, use of heat or ice, or other methods they use for relief. This will help you develop a long-term treatment plan that corrects underlying structural issues. It will also help you decide what techniques you can use for maximum relief.
At the end of the interview, give your client some time to ask questions. Answer them thoroughly and truthfully.
The client interview is an essential part of creating customized treatment plans for your clients. It is also an ideal time to educate them. Asking the right questions before massage begins brings better results and more client satisfaction.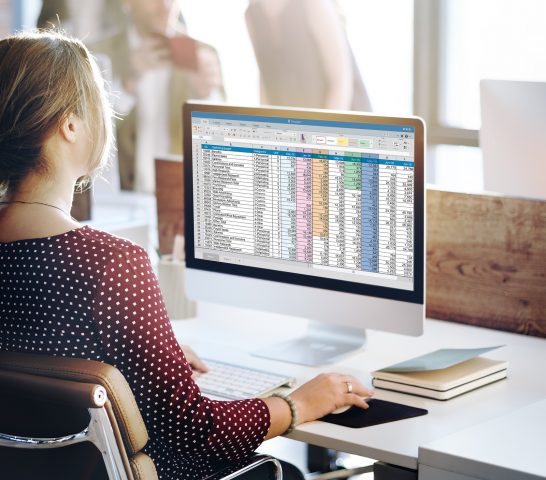 The dreams of owning your own business are layered with the benefits of doing so: making your own schedule, doing something you love, being your own boss, leaving the time clock and name badge to the annals of history. You may not, however, be prepared for the required work that must be done as owner or co-owner of a business.
If you purposely or accidentally neglect massage therapy bookkeeping requirements, you may have to pay for it later. It is better to be prepared, organized, and aligned with both state and federal requirements for entrepreneurs so that you can focus even more of your energies on the mission of your massage therapy business.
Tips for Massage Therapy Bookkeeping and Tax Requirements as an Independent Massage Therapist
Get educated, knowledgeable, and licensed in the field. There are great massage therapy programs available to you wherever you are located. To be in compliance in most states, you will have to provide licensure. A good massage therapy program will also give instruction about how to run a business, how to file with the state revenue departments and the IRS, and how to keep the paperwork under control.
Taxes – Taxes can be the bane of any business owner, yet they are mandatory. It is best to have a system that works for you. While some massage therapists may choose to do their own personal taxes or quarterly business taxes, many also contract with a licensed tax professional. There are books and online courses available for learning the process of taxation, but as other therapists therapists for advice.
Keep accurate and precise financial records – The key to efficiency in massage therapy bookkeeping is routine. Figure out a system that works for you on a daily basis and then keep it. Having accurate, precise records of your business expenses, appointments/sessions, and income will save you both time and money when the records are needed. Whether you are using a computer-based system, cloud-based system, or file folder system, keep it organized. Poor record keeping inevitably leads to lost time, and as a small business owner, time has financial value.
Keep thorough records – No one ever wants to be a part of a legal suit, but it can happen. Medical and health services professionals are often called as trusted witnesses for a variety of legal suits. When this happens, you want to have records that explains the specific reasons each patient was treated, the ailment or reason for their making the appointment, and the level of comfort after.
Estimate monthly expenses – One of the basic demands of owning a business is estimating your projected expenses so that you can create a reasonable, reliable budget. Many business owners estimate both monthly and annually, adjusting based upon need.
Familiarize yourself with accounting software – If you do decide to save on the cost of hiring a tax professional, you will need to look at various accounting software packages that keep your massage therapy bookkeeping accurate and documented. The good news is that you have many options. QuickBooks, Sage, and

FreshBooks

are three of the leaders, but there are others that may work best for you, depending on your need and level of detail.
You're going into business, in part, for financial reasons. You want your own work to result in your own profit. To make this dream real, you have to be concerned with implementing organization and accuracy in your massage therapy bookkeeping from the first time you turn the sign in the window to say "We're Open."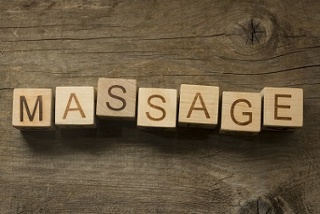 When you're ready to launch your own massage therapy practice, it won't matter how skilled, confident, and professional you are if no one knows you exist, where you're located, what services you provide, or when you're open! To reap the benefits of your hard work in massage school and celebrate the opening of your practice, there are several marketing DOs and DON'Ts you'll want to follow.
Emails
There are lots of ways to secure the email addresses of your potential, new, and established clients. From offering an informative downloadable e-book about "The Benefits of Massage Therapy for Stress Relief" in exchange for the visitor's email address to having a place to add their email address on the "Welcome to ABC Massage Therapy" form you'll have your new customers fill out during their first visit to your practice, obtaining that email address will enable you to maintain ongoing communication with and offer specials to individuals who have already expressed an interest in your business.
DO send your list of email recipients engaging, well-written newsletters, interesting articles, and exclusive specials via their email. DO pick the day you'll send out your emails so your customers can count on them being in their emails. DON'T send emails every day to the same customer. You'll overwhelm them and bombard their email box, and they won't have time to read all the great information you have included in the emails. Further., they may become so frustrated with seeing your emails every day that they decide to "unsubscribe" from your email list. In addition, DO have different email content for your different recipients: potential clients, regular customers, and clients you have only seen once or twice. A client who comes in once a week should not be offered the same special as someone who has never been to see you yet!
24/7 Accessibility
Enabling potential, current, and established clients the convenience of scheduling, canceling, or changing appointments via an email, a text message, and voice message ~ at any time of the day or night ~ not only demonstrates that you truly love what you do, but also relieves the stress they might feel if they suddenly have to cancel tomorrow mornings appointment or know they will be running 15 minutes late. Making the decision to invest in your practice by creating these accounts for your customers to access will be a huge convenience for them.
DO check your business voice mails, texts, and emails on a regular basis; however, DON'T respond to them at midnight or at 3 a.m. (unless you are prepared and willing to engage in a conversation with a client at that time of the morning). Simply providing your customers with the ability to leave a message for you 24/7 is enough.
An Impressive Internet Presence
Whether you've had your practice up and running for a week or 18 months, potential and established clients are going to Google your name and/or your services and location at some point. You'll want a sharp and engaging website and a purposeful social media platform filled with quality, error-free blogs, informative articles, and industry info. If your tweets, LinkedIn profile, website, and Facebook postings are filled with any errors, personal info, or outdated specials, it will hurt your business. DO have a Facebook account just for your business; your clients don't need to see you with a cocktail in your hand on the back of a yacht in Hawaii. DON'T write the content yourself; DO hire the services of a professional writer so that you can focus your time and energies on being in the moment with your clients.
Click Here: For more information about a career in massage therapy.