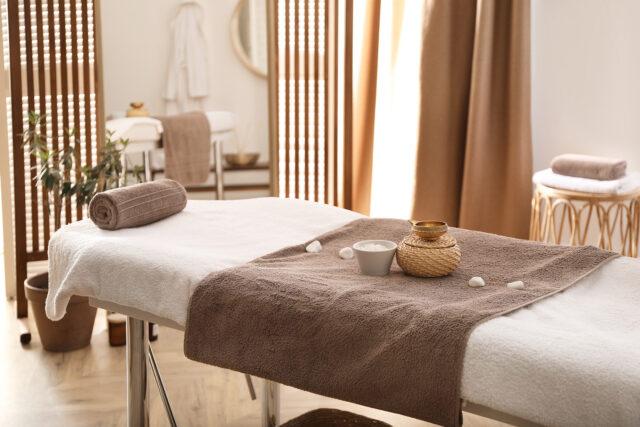 Massage therapy is a growing industry that is becoming increasingly popular as people seek natural and holistic solutions to their health and wellness needs. However, with so many massage therapists out there, it can be difficult to stand out from the competition and attract new clients. Effective marketing techniques can help you to promote your massage therapy practice and grow your business. Here are some effective techniques to market a massage therapy practice.
Define your target market: The first step in marketing your massage therapy practice is to define your target market. Who are your ideal clients? What are their needs, interests, and pain points? By understanding your target market, you can tailor your marketing messages and strategies to reach them more effectively.
Build a professional website: A professional website is an essential tool for any massage therapist. Your website should be easy to navigate, visually appealing, and provide all the necessary information about your services, pricing, and contact details. You can also use your website to showcase your expertise by including a blog, testimonials from satisfied clients, and before-and-after photos.
Utilize social media: Social media is a powerful tool for marketing a massage therapy practice. Platforms like Facebook, Instagram, and Twitter allow you to connect with potential clients and promote your services. Share updates, special offers, and photos of your work to engage with your followers and attract new clients.
Offer referral discounts: Encourage your current clients to refer their friends and family by offering them a discount on their next appointment. Referrals are one of the most effective ways to attract new clients, and offering a discount is a great way to incentivize your clients to refer others.
Create a loyalty program: A loyalty program is a great way to encourage repeat business from your existing clients. Offer incentives for clients who book multiple appointments, such as a free massage after a certain number of appointments.
Attend local events: Attending local events such as health fairs, community events, and expos can be a great way to promote your massage therapy practice. Set up a booth or table to showcase your services and offer discounts to attendees.
Offer gift certificates: Gift certificates are a great way to attract new clients and encourage repeat business from existing clients. Offer gift certificates for special occasions like birthdays and holidays, and make it easy for clients to purchase them online.
Write a blog: A blog is a great way to establish yourself as an expert in your field and attract potential clients. Write about topics related to massage therapy, health, and wellness, and share your posts on social media and other platforms to reach a wider audience.
Use email marketing: Collect email addresses from your clients and send them regular newsletters with updates, special offers, and information about your services. Email marketing can be a highly effective way to stay in touch with your clients and encourage repeat business.
Network with other professionals: Networking with other professionals in the health and wellness industry, such as chiropractors and personal trainers, can be a great way to generate referrals and attract new clients.
Host a workshop: Offer a workshop or class related to massage therapy or wellness. This can be a great way to attract new clients and establish yourself as an expert in your field.
Offer free consultations: Offer free consultations to potential clients to help them understand your services and how they can benefit from them. This can be a great way to build trust and establish a relationship with new clients.
Partner with local businesses: Partner with local businesses, such as gyms and health food stores, to offer discounts to their customers. This can be a great way to reach a wider audience and attract new clients.
Use online directories: List your business on online directories, such as Yelp and Google My Business, to increase your online visibility. Make sure to include all the necessary information, such as your services, pricing, and contact details, and encourage satisfied clients to leave positive reviews.
Offer mobile services: Offering mobile massage services can be a great way to attract clients who are unable to travel to your location. You can offer massages in clients' homes or workplaces, providing convenience and flexibility.
Create video content: Video content is becoming increasingly popular on social media, and can be a highly effective way to showcase your services and attract new clients. Consider creating short videos demonstrating different massage techniques or sharing information about the benefits of massage therapy.
Participate in online forums: Participate in online forums and communities related to massage therapy and wellness. Offer helpful advice and information, and include a link to your website in your signature to attract potential clients.
Create a referral network: Partner with other professionals in the health and wellness industry to create a referral network. This can be a great way to generate referrals and attract new clients who are interested in a holistic approach to health and wellness.
Offer package deals: Offer package deals for clients who book multiple appointments or refer friends and family. This can be a great way to incentivize repeat business and generate new clients through referrals.
Host a social media contest: Host a social media contest, such as a giveaway or photo contest, to engage with your followers and attract new clients. Encourage participants to share your contest with their friends and family for maximum exposure.
In conclusion, marketing a massage therapy practice requires a combination of traditional and digital marketing techniques. By defining your target market, building a professional website, utilizing social media, offering referral discounts and loyalty programs, attending local events, and partnering with other professionals in the industry, you can attract new clients and grow your business. It's important to experiment with different marketing strategies and track your results to determine what works best for your massage therapy practice. With a solid marketing plan in place, you can build a successful and thriving massage therapy business.
For more information about beginning your massage therapy career contact our massage school admissions department.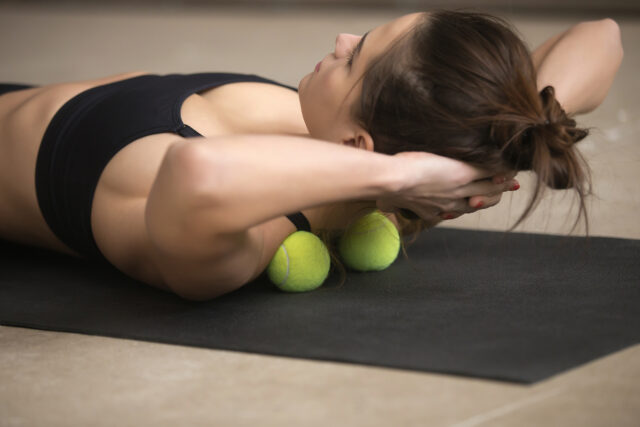 As a massage therapist, you spend your days helping others relax, de-stress, and ease their physical pain. However, in order to be an effective and healthy massage therapist, it's important to prioritize your own self-care.
Self-care is not a luxury or indulgence; it's an essential part of your job. Taking care of yourself physically, mentally, and emotionally will not only benefit you, but also your clients. Here are some reasons why self-care is so important for massage therapists:
Preventing Burnout: Massage therapy can be physically demanding and emotionally draining. Without proper self-care, you may experience burnout, which can lead to exhaustion, apathy, and even physical illness. Taking breaks, getting enough sleep, and engaging in stress-relieving activities can help prevent burnout.
Maintaining Physical Health: As a massage therapist, your body is your tool. If you don't take care of it, you risk injury or chronic pain. Regular exercise, stretching, and maintaining good posture can help keep your body strong and healthy.
Reducing Stress: Stress is a common issue for massage therapists, who may carry their clients' emotions and physical tension with them. Engaging in activities that help you relax, such as meditation or yoga, can help you manage stress and improve your overall well-being.
Enhancing Emotional Resilience: In addition to physical demands, massage therapy can also be emotionally taxing. You may encounter clients with difficult emotional issues, or simply feel drained by the constant emotional energy required for your work. Engaging in self-care activities such as journaling or talking to a therapist can help you build emotional resilience and stay balanced.
Modeling Healthy Behaviors: As a healthcare provider, you are a role model for your clients. If you prioritize self-care and demonstrate healthy behaviors, your clients are more likely to do the same. This can lead to better health outcomes for both you and your clients.
So, what does self-care look like for a massage therapist? Here are some ideas:
Schedule Regular Breaks: Take time between clients to stretch, rest, or engage in a relaxing activity.
Maintain a Healthy Lifestyle: Exercise regularly, eat nutritious foods, and get enough sleep.
Engage in Stress-Relieving Activities: Meditate, practice yoga, or take a relaxing bath.
Seek Support: Talk to a therapist, join a support group, or find a mentor to help you manage the emotional demands of your work.
Practice Self-Compassion: Remember that taking care of yourself is not selfish; it's necessary. Treat yourself with kindness and understanding.
In conclusion, self-care is an essential part of being a successful and healthy massage therapist. By prioritizing your own well-being, you not only benefit yourself but also your clients. So, take the time to care for yourself – you deserve it!
Learn more about becoming a massage therapist and our massage school today!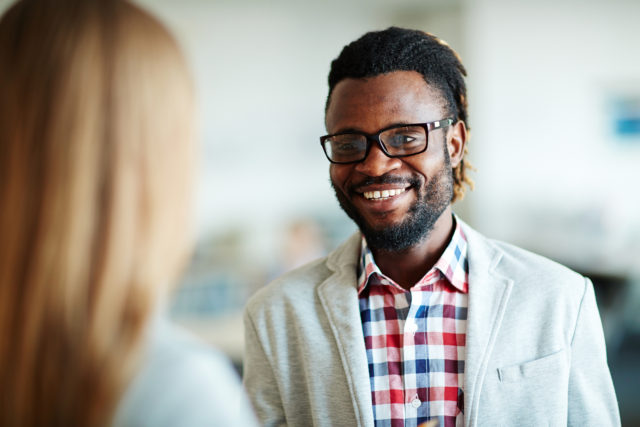 Successful massage therapy begins before your massage therapy client touches the table. A pretreatment client interview will help set expectations, increase the effectiveness of your treatment, and relieve any anxiety on the client's part.
Interview Basics
When clients schedule a first appointment, let them know that you will be conducting a short interview before treatment begins. Ask them to make a list of any questions or concerns and bring it with them.
Provide a pre-interview questionnaire. Your questions should focus on general health conditions and medical history.
Have a private space to conduct interviews. Your massage client will be more willing to share personal information.
Be ready to probe for details. Some clients need to be encouraged to share information about their health.
Give the client some general information on your practice before you start asking questions. This is especially important for first time massage clients who don't know what to expect.
Building Trust
A successful therapist-client relationship is based on trust. The client has to believe that you will relieve their pain. Build trust with your client by using active listening skills.
What is your experience with professional massage therapy? Find out if your client has ever visited a massage therapist. Ask what they liked and didn't like about it. If they haven't, ask them what made them decide to come see you. This is a great time to determine and manage expectations.
How does your pain affect your daily activities? While pain may be a deciding factor, many clients only seek treatment when their pain starts to limit their abilities. Find out what your massage therapy client wants to see happen in their bodies. Use that as a reference point throughout the treatment process.
Finding the Source
Pain or stress relief is the goal of most massage clients. People with long-term, chronic pain issues may have trouble pinpointing the source. Help them guide you with open-ended questions.
Where does it hurt? Ask the massage therapy client to physically point out problem areas on their bodies. Ask what it feels like. Do the muscles feel tight and sore? Is it more of a stabbing, radiating pain? Offer descriptive words (hot, sore, numb, tingling) to help the client express themselves.
What do you do for a living? Ask them about their job. Talk about how they sit, stand, or move. Do they take regular breaks? Do they have access to ergonomically correct seating or tools? Ask about sports and hobbies as well. Knowing what muscles they depend on regularly lets you know what major muscle groups to focus on.
Discovering Treatment Options
Every massage therapy client is different. Ask searching questions to tailor your techniques to their specific needs.
What do you do to address the pain? Ask about exercises, self-massage practices, use of heat or ice, or other methods they use for relief. This will help you develop a long-term treatment plan that corrects underlying structural issues. It will also help you decide what techniques you can use for maximum relief.
At the end of the interview, give your client some time to ask questions. Answer them thoroughly and truthfully.
The client interview is an essential part of creating customized treatment plans for your clients. It is also an ideal time to educate them. Asking the right questions before massage begins brings better results and more client satisfaction.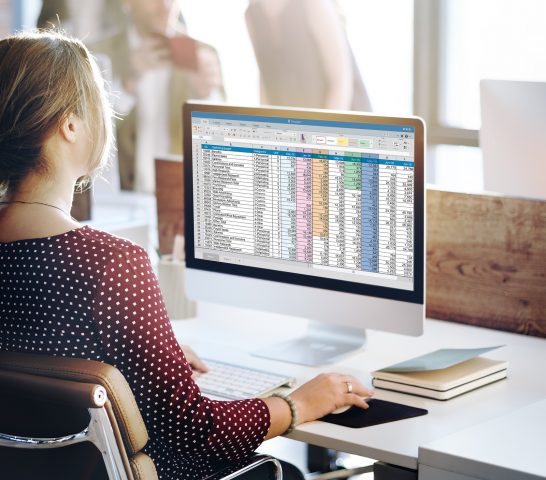 The dreams of owning your own business are layered with the benefits of doing so: making your own schedule, doing something you love, being your own boss, leaving the time clock and name badge to the annals of history. You may not, however, be prepared for the required work that must be done as owner or co-owner of a business.
If you purposely or accidentally neglect massage therapy bookkeeping requirements, you may have to pay for it later. It is better to be prepared, organized, and aligned with both state and federal requirements for entrepreneurs so that you can focus even more of your energies on the mission of your massage therapy business.
Tips for Massage Therapy Bookkeeping and Tax Requirements as an Independent Massage Therapist
Get educated, knowledgeable, and licensed in the field. There are great massage therapy programs available to you wherever you are located. To be in compliance in most states, you will have to provide licensure. A good massage therapy program will also give instruction about how to run a business, how to file with the state revenue departments and the IRS, and how to keep the paperwork under control.
Taxes – Taxes can be the bane of any business owner, yet they are mandatory. It is best to have a system that works for you. While some massage therapists may choose to do their own personal taxes or quarterly business taxes, many also contract with a licensed tax professional. There are books and online courses available for learning the process of taxation, but as other therapists therapists for advice.
Keep accurate and precise financial records – The key to efficiency in massage therapy bookkeeping is routine. Figure out a system that works for you on a daily basis and then keep it. Having accurate, precise records of your business expenses, appointments/sessions, and income will save you both time and money when the records are needed. Whether you are using a computer-based system, cloud-based system, or file folder system, keep it organized. Poor record keeping inevitably leads to lost time, and as a small business owner, time has financial value.
Keep thorough records – No one ever wants to be a part of a legal suit, but it can happen. Medical and health services professionals are often called as trusted witnesses for a variety of legal suits. When this happens, you want to have records that explains the specific reasons each patient was treated, the ailment or reason for their making the appointment, and the level of comfort after.
Estimate monthly expenses – One of the basic demands of owning a business is estimating your projected expenses so that you can create a reasonable, reliable budget. Many business owners estimate both monthly and annually, adjusting based upon need.
Familiarize yourself with accounting software – If you do decide to save on the cost of hiring a tax professional, you will need to look at various accounting software packages that keep your massage therapy bookkeeping accurate and documented. The good news is that you have many options. QuickBooks, Sage, and

FreshBooks

are three of the leaders, but there are others that may work best for you, depending on your need and level of detail.
You're going into business, in part, for financial reasons. You want your own work to result in your own profit. To make this dream real, you have to be concerned with implementing organization and accuracy in your massage therapy bookkeeping from the first time you turn the sign in the window to say "We're Open."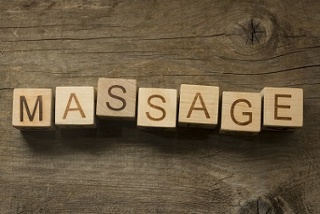 When you're ready to launch your own massage therapy practice, it won't matter how skilled, confident, and professional you are if no one knows you exist, where you're located, what services you provide, or when you're open! To reap the benefits of your hard work in massage school and celebrate the opening of your practice, there are several marketing DOs and DON'Ts you'll want to follow.
Emails
There are lots of ways to secure the email addresses of your potential, new, and established clients. From offering an informative downloadable e-book about "The Benefits of Massage Therapy for Stress Relief" in exchange for the visitor's email address to having a place to add their email address on the "Welcome to ABC Massage Therapy" form you'll have your new customers fill out during their first visit to your practice, obtaining that email address will enable you to maintain ongoing communication with and offer specials to individuals who have already expressed an interest in your business.
DO send your list of email recipients engaging, well-written newsletters, interesting articles, and exclusive specials via their email. DO pick the day you'll send out your emails so your customers can count on them being in their emails. DON'T send emails every day to the same customer. You'll overwhelm them and bombard their email box, and they won't have time to read all the great information you have included in the emails. Further., they may become so frustrated with seeing your emails every day that they decide to "unsubscribe" from your email list. In addition, DO have different email content for your different recipients: potential clients, regular customers, and clients you have only seen once or twice. A client who comes in once a week should not be offered the same special as someone who has never been to see you yet!
24/7 Accessibility
Enabling potential, current, and established clients the convenience of scheduling, canceling, or changing appointments via an email, a text message, and voice message ~ at any time of the day or night ~ not only demonstrates that you truly love what you do, but also relieves the stress they might feel if they suddenly have to cancel tomorrow mornings appointment or know they will be running 15 minutes late. Making the decision to invest in your practice by creating these accounts for your customers to access will be a huge convenience for them.
DO check your business voice mails, texts, and emails on a regular basis; however, DON'T respond to them at midnight or at 3 a.m. (unless you are prepared and willing to engage in a conversation with a client at that time of the morning). Simply providing your customers with the ability to leave a message for you 24/7 is enough.
An Impressive Internet Presence
Whether you've had your practice up and running for a week or 18 months, potential and established clients are going to Google your name and/or your services and location at some point. You'll want a sharp and engaging website and a purposeful social media platform filled with quality, error-free blogs, informative articles, and industry info. If your tweets, LinkedIn profile, website, and Facebook postings are filled with any errors, personal info, or outdated specials, it will hurt your business. DO have a Facebook account just for your business; your clients don't need to see you with a cocktail in your hand on the back of a yacht in Hawaii. DON'T write the content yourself; DO hire the services of a professional writer so that you can focus your time and energies on being in the moment with your clients.
Click Here: For more information about a career in massage therapy.