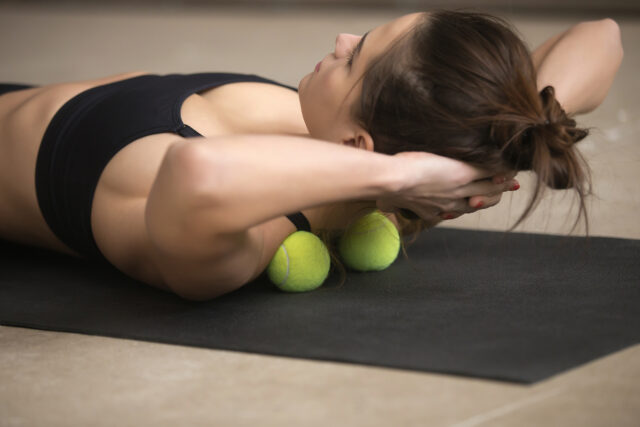 As a massage therapist, you spend your days helping others relax, de-stress, and ease their physical pain. However, in order to be an effective and healthy massage therapist, it's important to prioritize your own self-care.
Self-care is not a luxury or indulgence; it's an essential part of your job. Taking care of yourself physically, mentally, and emotionally will not only benefit you, but also your clients. Here are some reasons why self-care is so important for massage therapists:
Preventing Burnout: Massage therapy can be physically demanding and emotionally draining. Without proper self-care, you may experience burnout, which can lead to exhaustion, apathy, and even physical illness. Taking breaks, getting enough sleep, and engaging in stress-relieving activities can help prevent burnout.
Maintaining Physical Health: As a massage therapist, your body is your tool. If you don't take care of it, you risk injury or chronic pain. Regular exercise, stretching, and maintaining good posture can help keep your body strong and healthy.
Reducing Stress: Stress is a common issue for massage therapists, who may carry their clients' emotions and physical tension with them. Engaging in activities that help you relax, such as meditation or yoga, can help you manage stress and improve your overall well-being.
Enhancing Emotional Resilience: In addition to physical demands, massage therapy can also be emotionally taxing. You may encounter clients with difficult emotional issues, or simply feel drained by the constant emotional energy required for your work. Engaging in self-care activities such as journaling or talking to a therapist can help you build emotional resilience and stay balanced.
Modeling Healthy Behaviors: As a healthcare provider, you are a role model for your clients. If you prioritize self-care and demonstrate healthy behaviors, your clients are more likely to do the same. This can lead to better health outcomes for both you and your clients.
So, what does self-care look like for a massage therapist? Here are some ideas:
Schedule Regular Breaks: Take time between clients to stretch, rest, or engage in a relaxing activity.
Maintain a Healthy Lifestyle: Exercise regularly, eat nutritious foods, and get enough sleep.
Engage in Stress-Relieving Activities: Meditate, practice yoga, or take a relaxing bath.
Seek Support: Talk to a therapist, join a support group, or find a mentor to help you manage the emotional demands of your work.
Practice Self-Compassion: Remember that taking care of yourself is not selfish; it's necessary. Treat yourself with kindness and understanding.
In conclusion, self-care is an essential part of being a successful and healthy massage therapist. By prioritizing your own well-being, you not only benefit yourself but also your clients. So, take the time to care for yourself – you deserve it!
Learn more about becoming a massage therapist and our massage school today!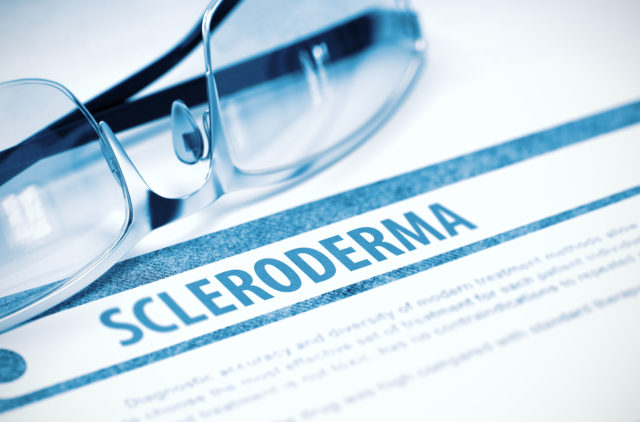 Let's talk about a difficult condition called scleroderma. Massage therapy might not be among the resources you'd think of in addressing the patient's challenges with this condition, but you'd be surprised. For a wide variety of conditions, massage therapy becomes a versatile tool for healthcare professionals who add it to their repertoire.
When you study the body from a massage therapy perspective, you also gain insight and ideas for your work as a yoga instructor, fitness professional, or other roles where you're concerned with your clients' physical wellbeing. It's both a whole-body and localized treatment. Here's how it helps with scleroderma when carefully used.
Scleroderma and its Stages
Scleroderma is an autoimmune condition which, like many such conditions, affects women much more frequently than it does men. It causes hardening of the body's tissues, either locally or throughout the body's systems, producing a thick feeling to the skin and other stiffness and internal damage.
The progression of a client's scleroderma is an important factor in considering massage treatment. As damage to the body continues, its surface hardens and loses vitality and eventually internal organs can be affected. Massage therapy may not be advisable or may be of limited use during later stages of the disease.
The Advantages of Skilled Massage Therapists
Multimodal treatment, mixing massage therapy with treatment by physicians, nurses, and other healthcare providers, can help a patient's body to respond better to treatment in general. If you have one of these backgrounds, you can augment your clinical skills in a significant way by learning massage therapy. For example, it can help increase blood circulation and possibly delay the onset and worsening of symptoms.
Because there are many specialized massage techniques with varying effects on the body, a carefully designed massage program can be offered to clients to address medical concerns. Where deep tissue massage may help with some aspects of a condition, your skill and tactile sensitivity as a massage therapist can help you use a gentler approach, similar to that used for fibromyalgia.
Using the Unique Qualities of Massage to Help Scleroderma Patients
Medical guidance is essential when you are working with a client who is diagnosed with scleroderma. Depending on the type and extent of a client's condition, deep tissue massage techniques may be somewhat useful, but attention to circulation and joint function, breath and relaxation may be more productive approaches.
You can provide gentle, repetitive touch to help capillary flow and relaxation, while breathwork and assisted joint movement can help the body stay resilient. Myofascial (muscle) techniques can conflict with the hardening of the body's surfaces, and generally you should avoid this type of approach.
Patient Engagement Makes a Difference
Massage therapy training helps you understand the body from a client's perspective. In addition to being a caring presence in each person's life, you learn how to constructively use touch to assist bodies in healing from disease and maintaining health. The power of one human caring for another in a safe, structured setting allows one of the most basic human needs to be addressed — that of touch.
As an autoimmune disease, scleroderma is a complex condition and patients may feel at a loss in dealing with it. From nurses to fitness coaches, when people help us with our physical well being, it's usually with a minimum of hands-on connection and mostly verbal. When you, as a massage therapist, address specific physical challenges which the client is experiencing, you also address the patient as a whole, helping her to develop an inner strength to deal with her life's challenges.
To learn more about how massage therapy can be beneficial for Scleroderma contact our Seattle student massage clinic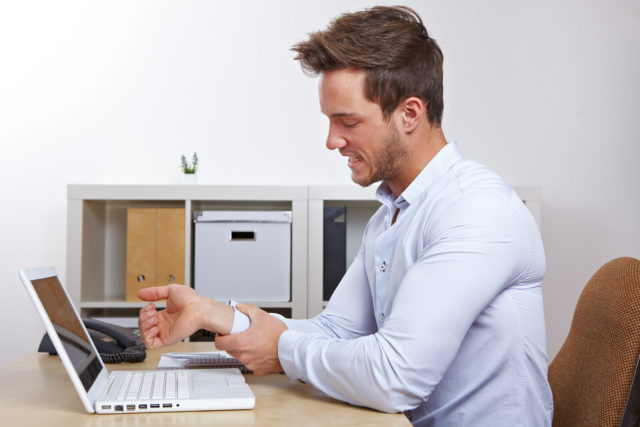 In our fast-paced, technology-addicted world, Carpal Tunnel Syndrome is a common complaint. The stiff muscles and shooting pain sufferers experience can have a significantly negative impact on daily life. As a professional therapist or bodyworker, it's likely you will work with a client who has Carpal Tunnel Syndrome. Understanding this increasingly common condition will allow you to help your clients achieve maximum relief.
What is Carpal Tunnel Syndrome?
Carpal Tunnel Syndrome occurs when pressure is exerted on the median nerve that runs through the arm and wrist. This nerve controls motion and feeling in all digits except the little finger. When the nerve reaches the wrist, it runs through a narrow structure of bone and ligament called the carpal tunnel. Constant pressure on the nerve causes it to press against the bony parts of the structure. If left untreated, the nerve will sustain damage that can cause a variety of symptoms.
Numbness
Loss of muscle strength
Tingling
Pain in fingers, hand, or forearm
Many sufferers first notice their symptoms at night.
Getting a Diagnosis
As always, patients should seek an official diagnosis from their primary medical physician. The doctor will start with a medical history. People with arthritis, hypothyroidism, and diabetes are at higher risk of developing the condition. The doctor will ask about recent injuries or accidents affecting the head, shoulders, arms, or hands. They will also examine your daily routine. Those with jobs that require small, repetitive movements of the hands and wrists have a greater chance of their symptoms being caused by Carpal Tunnel Syndrome.
The doctor then performs a physical examination. They will check muscle strength, sensation (the ability to feel), and the general appearance of the head, neck, shoulders, arms, wrists, and hands. Some specialists may order blood or nerve tests to verify results.
Traditional Treatment Methods
Depending on the severity of symptoms, conventional treatment options for Carpal Tunnel Syndrome vary. Milder symptoms can often be treated effectively at home.
Stop any activities that may be causing symptoms. If that is not possible, try to rest your wrists and hands often.
Place an ice pack on wrists for 10-15 minutes at a time up to 2 times per hour to reduce discomfort.
N-SAIDs, like Ibuprofen or Naproxen Sodium, reduce painful swelling.
Wearing a wrist splint while sleeping can lessen pressure on the median nerve.
If symptoms are allowed to progress, more severe interventions may be necessary. Powerful anti-inflammatory medications, called corticosteroids, can be prescribed in pill form or injected directly into the wrist. While these medications can significantly reduce pain associated with Carpal Tunnel Syndrome, they do not provide permanent relief. Surgery is an option for the most advanced cases.
Other Self-Treatment Options
There are some simple steps everyone can take to decrease the intensity of symptoms and frequency of attacks caused by Carpal Tunnel Syndrome.
Get treated for contributing conditions.
Maintain a healthy weight.
Quit smoking.
Exercise regularly.
In addition to lifestyle changes, sufferers should take measures to protect their wrists and hands.
Keep wrists elevated when using a keyboard.
Keep shoulders relaxed and at the sides while typing or working.
Use the whole hand to grip items rather than just fingers.
Switch hands during repetitive motions.
Massage Therapy for Natural Pain Relief
Certain massage techniques have been proven to relax tight muscles and fascia in the arm and shoulder and reduce pressure on the median nerve. For clients with Carpal Tunnel Syndrome, a muscle specific massage will help address holding patterns associated with repetitive use while also increasing blood flow to the affected region. Leaving your client feeling loose, refreshed, and hopefully pain-free.
Contact us today to learn more about how massage therapy can be an effective treatment for carpal tunnel syndrome.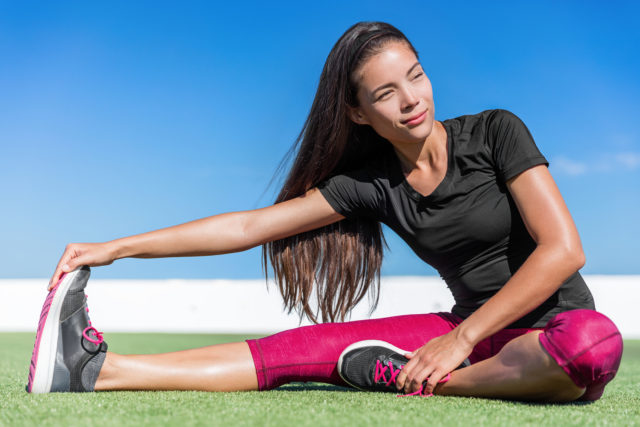 Spring has sprung! With the nice weather, it may be tempting to run outside and enjoy the spring weather. Now is the time to rejuvenate your career. Here are eight spring tips to stay motivated and productive this season.
1. Evaluate
You made it through Q1 but how did you do? Whether you have an official quarterly review or you are performing a self-evaluation, it's important to look back and reflect. What were your accomplishments? What did you struggle with? And most importantly…what did you learn?
Consider not only your career but also your personal life as well, they often correlate with your overall state of well-being.
2. Start an Exercise Routine
Take advantage of the beautiful weather and get outside. Create a workout schedule and hang it up in your home. Switch up your routine to stay in shape and motivated. Click here to learn how to build your own workout routine.
3. Refresh Your Style
What better time to upgrade your style than in the spring? Clean up your work wardrobe and change your hairstyle to feel refreshed and new.
4. Create New Challenges
Challenge yourself to get out of a your rut. Work to expand your career skills by taking a class or seminar. Learning a new skill can motivate you this spring to push your career to the next level.
Healthcare professionals can significantly benefit from broadening their skill set. Massage therapy can be applied to a wide range of career paths including nursing, physical therapy, yoga or palates instructing.
5. Spring Clean
Spring cleaning is not just for your home! It's reported that productivity can rise by 5%  with a clean working environment. Whether you work in an office, cubicle or unconventional workspace, take some time to clean your space.
Pitch the trash, organize your files and wipe down those areas that get dusty. You will feel refreshed and ready to tackle your new projects.
6. Revisit Your Resolution
You are a few months into the year, how are you doing with your New Year's Resolution? Take some time to revisit your resolution and monitor your progress. You may even need to alter your goals to fit your new plans.
7. Make a List of Goals
Make a list of three to five goals you would like to accomplish during the rest of the year. These can be based on your New Year's resolution or something that has developed since. Your goals should be S.M.A.R.T. – Specific, Measurable, Attainable, Relevant, Timely.
A great example of a S.M.A.R.T. goal would be: Complete a massage therapy program and receive a certification by the end of the year.
8. Plan your Next Vacation
What is more motivated than working towards a vacation. American workers took 16.2 days of vacation in 2015, nearly one full week less time off than in the year 2000. Take some time this spring to plan your summer vacation. Print some photos to hang up so you can stay motivated throughout the day.
Conclusion
Are you ready for spring? Take these spring tips and set yourself up for a successful year. Start your Spring on the right foot by enrolling into a personalized massage therapy program, contact us today.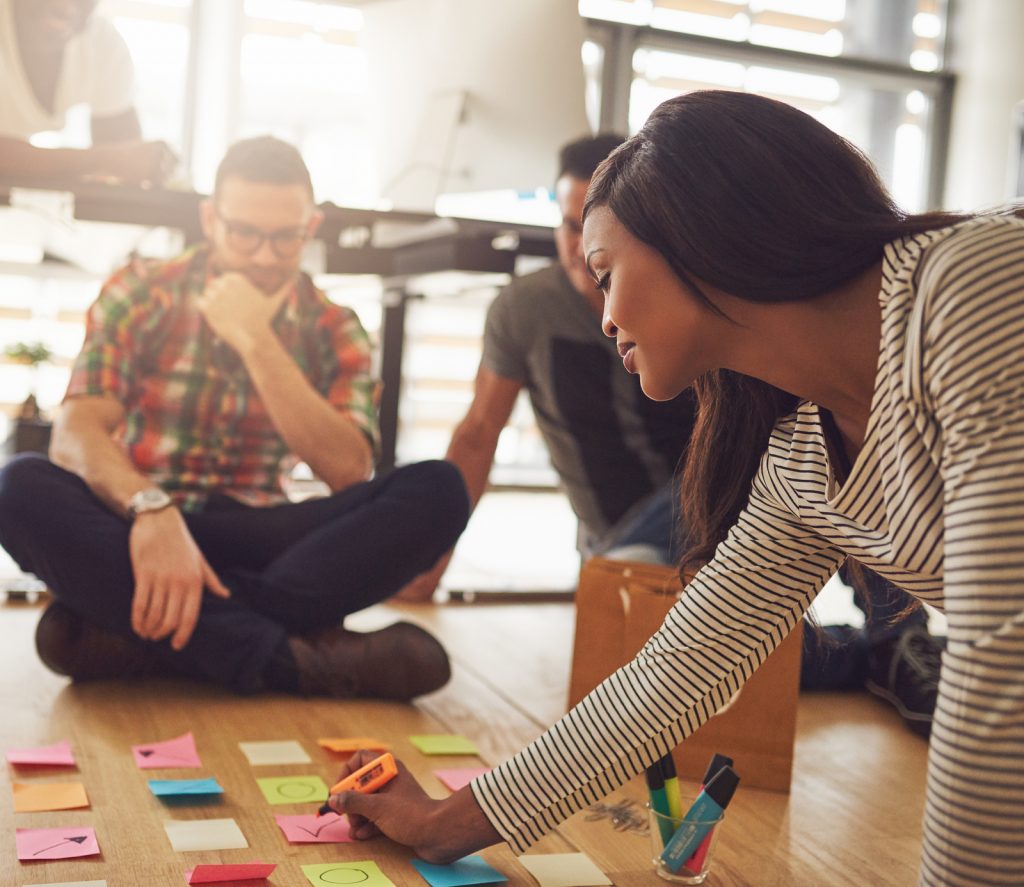 When selecting which massage school to attend, many people do not think to ask about the program's class sizes. Research has shown repeatedly the benefits of smaller class sizes in the primary and secondary grades. These benefits can be seen in licensing programs as well, especially in hands-on programs, such as massage therapy. Students receive many advantages from attending a massage school which recognizes the importance of smaller class sizes.
Individualized Instruction
Every student learns a little bit differently than their peers. When there are fewer students in the classroom, it is only logical that the teacher will have more time to devote to providing individualized instruction to each student. This valuable one-on-one teaching time allows the massage school instructor to observe and correct each student's technique before bad habits can be formed. This is so important in massage therapy, as poor techniques can cause injury to the patient or therapist.
Increased Confidence
Studies have shown that students in smaller classes tend to be more knowledgeable and perform better on standardized assessments than those enrolled in larger classes. This leads to increased confidence for these students, a very important and desirable attribute for anyone who is just getting started in a new professional career.
If you are interested in becoming a message therapist and would benefit from studying in a smaller class setting, contact Northwest Academy by calling 206-932-5950. Our massage school offers the smallest class sizes in the Pacific Northwest, so you always get the individualized attention you deserve.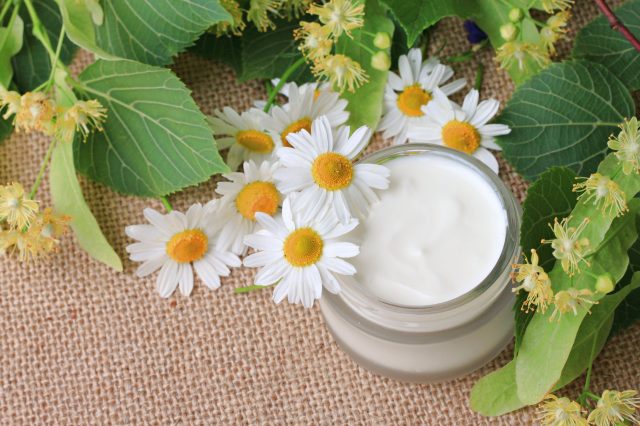 What natural ingredients help a massage therapy lotion glide with ease?
Some of the best natural ingredients you want to make sure your massage therapy lotion contains are jojoba, grapeseed, avocado or almond oil. These oils are light and airy, but are not heavy and greasy on the skin. Overtime as you are massaging, they will absorb into the skin, but they will not absorb so fast you have to stop to constantly grab more lotion to continue providing a nice gliding massage to your patient. After all, a massage therapy session is all about constant smooth flowing touch that provides healing to the body.
What massage therapy lotions are best for what skin types?
Choosing the right massage therapy lotions for the particular skin type is essential for giving a quality, yet beneficial massage therapy massage. For example, acne prone skin would benefit best from massage lotions that contain not only the oils of jojoba, grapeseed, avocado, or almond oil, but also tea tree oil since it contains antibacterial and antiseptic properties. Skin types that are sensitive and need nourishing during massage therapy to help relax the mind and body are ones that contain lavender, rosemary, rose absolute or chamomile. Skin types with stress marks, scars, signs of aging will benefit from massage lotions that contain mango, shea, or cocoa butter. Feel free to use massage therapy lotions that contain arnica in them, as it is a natural pain reliever.
What scented lotions are best to use during massage therapy sessions?
Picking out the right scented massage lotion before giving your patient a massage is important as well. Many patients are sensitive to scents and therefore we always provide an unscented lotion. However, sometimes your patients might be interested in the pleasant addition of a scented lotion. For patients that are feeling stressed, anxious, panicked or depressed lavender or patchouli scent lotions are best. Patients that want an uplifting massage might enjoy a therapy session with peppermint, or citrus could be beneficial. Picking a scented massage oil that is pleasing to your patient's senses is beneficial for the outcome of their massage too. After all, you want their massage to feel healing and nurturing to them.
For information regarding lotion ingredients visit: http://www.safecosmetics.org/get-the-facts/chemicals-of-concern/
You can also contact Seattle Massage Schools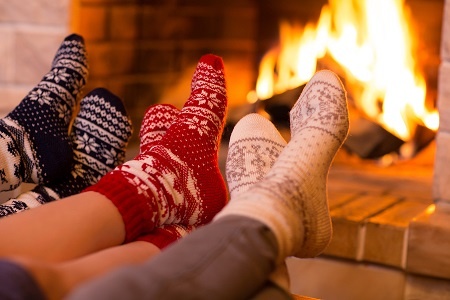 The biggest irony of the holiday season is that it invariably causes a lot of people a great deal of stress. The exact source of a given person's yuletide tension can vary indefinitely, but three major circumstances are regular culprits: gift shopping, economic situation and family problems. Luckily, there exists a tried and tested list of easy ways to reduce holiday stress. These simple self-care practices work wonders for almost any source of holiday tension, also, mixing and matching them could prove to turn you into a walking source of calm and positivity.
Experience the Holidays with Calm and Ease
These self-care tips may sound like common sense but for the fact that they are all too commonly overlooked. This is due in part because it's easy to get distracted from your physical and mental condition by so much external media and situational concerns. Add to the regular worries of life the production of a successful American holiday season and you have the potential for an epic nervous breakdown. So just avoid all of that ugliness and follow these holiday life hacks.
Do Not Overeat during the holidays because doing so will slow you down, create an imbalance in the function of your internal organs, reinforce the neural connection between ingestion and happiness and make you look like a hog at parties. Impose meal size limitations for yourself and stick to them.
Stretching is a surefire way of reducing tension and instantly feeling better. Stretching will help you withstand standing in line at the register and the constant travel of the holidays by keeping your muscles relaxed and mind focused.
Take a Moment to Breathe Deeply every day as this is a crucial aspect of staying balanced and relaxed. Breathing deeply is of critical importance during stretching and exercise and will help you both physically and mentally. Your body runs on oxygen remember, it is indispensable to feeling good.
Massage Therapy is perhaps the ideal way of reducing holiday stress. A good massage therapist can identify and target tension points throughout your body. Both the quietude of a massage parlor and the physical contact of the therapist work to create a calming environment and experience that works miracles through stressful times.
Exercise will help you channel holiday tension, enhance your metabolic functions and help you keep a focused mind, the perfect recipe for surviving the holidays.
Shop Light if your financial situation is not great. Worrying about giving enough while still making ends meet is one of the biggest causes of holiday stress. In the words of Mother Teresa, "It's not how much we give but how much love we put into giving."
Get Some "You" Time by walking through a park or scheduling a lunch date with yourself. Introspection is a key part of self-care, eliminating stress and organizing your priorities.
Invest in Your Future instead of spending a lot of money on holiday frivolities. Taking the first step towards learning a trade or craft is a great way to add positivity to difficult times. Analyze your holiday expenditure, note where you can cut back and use it to start creating a better you.
Sure the holiday season has become synonymous with consumer madness, fiscal anxiety and family disputes, but that doesn't mean any of it has to affect you negatively. Stay conscious of your physical health and focused on top priorities and all of stress should slide off of you effortlessly. Implement these tips year round and by the next winter you'll be a seasoned vet in stress-free holidays.
Click Here: For more information about massage therapy or attending massage school.