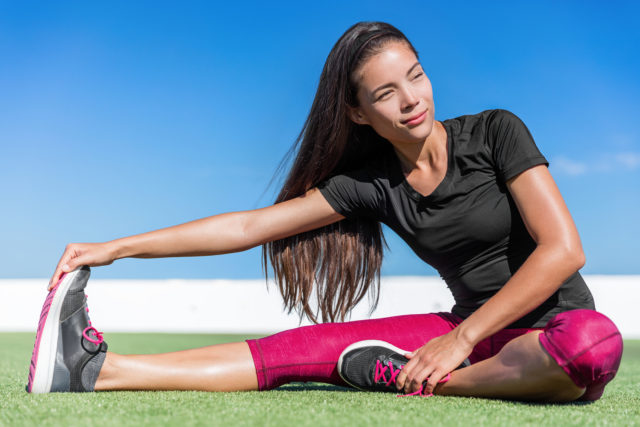 Spring has sprung! With the nice weather, it may be tempting to run outside and enjoy the spring weather. Now is the time to rejuvenate your career. Here are eight spring tips to stay motivated and productive this season.
1. Evaluate
You made it through Q1 but how did you do? Whether you have an official quarterly review or you are performing a self-evaluation, it's important to look back and reflect. What were your accomplishments? What did you struggle with? And most importantly…what did you learn?
Consider not only your career but also your personal life as well, they often correlate with your overall state of well-being.
2. Start an Exercise Routine
Take advantage of the beautiful weather and get outside. Create a workout schedule and hang it up in your home. Switch up your routine to stay in shape and motivated. Click here to learn how to build your own workout routine.
3. Refresh Your Style
What better time to upgrade your style than in the spring? Clean up your work wardrobe and change your hairstyle to feel refreshed and new.
4. Create New Challenges
Challenge yourself to get out of a your rut. Work to expand your career skills by taking a class or seminar. Learning a new skill can motivate you this spring to push your career to the next level.
Healthcare professionals can significantly benefit from broadening their skill set. Massage therapy can be applied to a wide range of career paths including nursing, physical therapy, yoga or palates instructing.
5. Spring Clean
Spring cleaning is not just for your home! It's reported that productivity can rise by 5%  with a clean working environment. Whether you work in an office, cubicle or unconventional workspace, take some time to clean your space.
Pitch the trash, organize your files and wipe down those areas that get dusty. You will feel refreshed and ready to tackle your new projects.
6. Revisit Your Resolution
You are a few months into the year, how are you doing with your New Year's Resolution? Take some time to revisit your resolution and monitor your progress. You may even need to alter your goals to fit your new plans.
7. Make a List of Goals
Make a list of three to five goals you would like to accomplish during the rest of the year. These can be based on your New Year's resolution or something that has developed since. Your goals should be S.M.A.R.T. – Specific, Measurable, Attainable, Relevant, Timely.
A great example of a S.M.A.R.T. goal would be: Complete a massage therapy program and receive a certification by the end of the year.
8. Plan your Next Vacation
What is more motivated than working towards a vacation. American workers took 16.2 days of vacation in 2015, nearly one full week less time off than in the year 2000. Take some time this spring to plan your summer vacation. Print some photos to hang up so you can stay motivated throughout the day.
Conclusion
Are you ready for spring? Take these spring tips and set yourself up for a successful year. Start your Spring on the right foot by enrolling into a personalized massage therapy program, contact us today.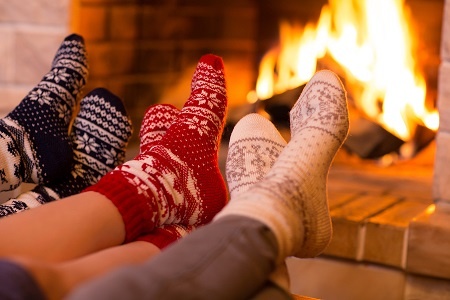 The biggest irony of the holiday season is that it invariably causes a lot of people a great deal of stress. The exact source of a given person's yuletide tension can vary indefinitely, but three major circumstances are regular culprits: gift shopping, economic situation and family problems. Luckily, there exists a tried and tested list of easy ways to reduce holiday stress. These simple self-care practices work wonders for almost any source of holiday tension, also, mixing and matching them could prove to turn you into a walking source of calm and positivity.
Experience the Holidays with Calm and Ease
These self-care tips may sound like common sense but for the fact that they are all too commonly overlooked. This is due in part because it's easy to get distracted from your physical and mental condition by so much external media and situational concerns. Add to the regular worries of life the production of a successful American holiday season and you have the potential for an epic nervous breakdown. So just avoid all of that ugliness and follow these holiday life hacks.
Do Not Overeat during the holidays because doing so will slow you down, create an imbalance in the function of your internal organs, reinforce the neural connection between ingestion and happiness and make you look like a hog at parties. Impose meal size limitations for yourself and stick to them.
Stretching is a surefire way of reducing tension and instantly feeling better. Stretching will help you withstand standing in line at the register and the constant travel of the holidays by keeping your muscles relaxed and mind focused.
Take a Moment to Breathe Deeply every day as this is a crucial aspect of staying balanced and relaxed. Breathing deeply is of critical importance during stretching and exercise and will help you both physically and mentally. Your body runs on oxygen remember, it is indispensable to feeling good.
Massage Therapy is perhaps the ideal way of reducing holiday stress. A good massage therapist can identify and target tension points throughout your body. Both the quietude of a massage parlor and the physical contact of the therapist work to create a calming environment and experience that works miracles through stressful times.
Exercise will help you channel holiday tension, enhance your metabolic functions and help you keep a focused mind, the perfect recipe for surviving the holidays.
Shop Light if your financial situation is not great. Worrying about giving enough while still making ends meet is one of the biggest causes of holiday stress. In the words of Mother Teresa, "It's not how much we give but how much love we put into giving."
Get Some "You" Time by walking through a park or scheduling a lunch date with yourself. Introspection is a key part of self-care, eliminating stress and organizing your priorities.
Invest in Your Future instead of spending a lot of money on holiday frivolities. Taking the first step towards learning a trade or craft is a great way to add positivity to difficult times. Analyze your holiday expenditure, note where you can cut back and use it to start creating a better you.
Sure the holiday season has become synonymous with consumer madness, fiscal anxiety and family disputes, but that doesn't mean any of it has to affect you negatively. Stay conscious of your physical health and focused on top priorities and all of stress should slide off of you effortlessly. Implement these tips year round and by the next winter you'll be a seasoned vet in stress-free holidays.
Click Here: For more information about massage therapy or attending massage school.