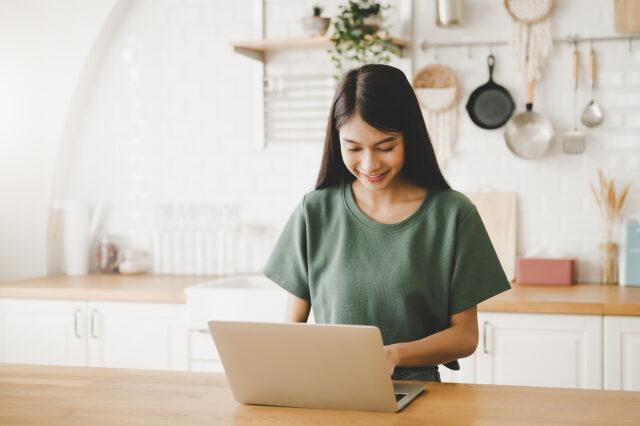 Massage therapy is a practice that involves the application of pressure, movement, and vibration to the soft tissues of the body. It has been used for thousands of years to relieve pain, promote relaxation, and improve overall health and well-being. Today, massage therapy is recognized as a valuable form of complementary medicine and is offered in a variety of settings, including spas, clinics, and hospitals.
If you're interested in pursuing a career in massage therapy, you may be considering attending a massage therapy program. However, with the advent of hybrid learning, you now have the option of attending a hybrid massage therapy program, which combines both online and in-person learning. In this blog post, we'll explore the benefits of attending a hybrid massage therapy program in greater detail.
Flexibility: One of the biggest benefits of a hybrid massage therapy program is flexibility. With a hybrid program, you have the flexibility to attend classes online or in-person. This means that you can tailor your learning experience to fit your schedule and preferences. For example, if you have a busy work schedule, you may choose to attend online classes during the week and in-person classes on the weekends. Alternatively, if you prefer to attend classes in-person, you can do so without having to commit to a full-time schedule.
Convenience: Attending a hybrid massage therapy program also offers convenience. With online classes, you can learn from the comfort of your own home or any location that has an internet connection. This means that you can save time and money on commuting, parking, and other expenses associated with attending in-person classes. Online classes also allow you to learn at your own pace, which can be helpful if you need more time to absorb the material or have other commitments that take up your time.
Personalization: Another benefit of a hybrid massage therapy program is personalization. With online classes, you can learn at your own pace and review materials as often as you need to. You can also communicate with your instructors and classmates through online forums and email, which can help you get personalized feedback and support. In-person classes also provide opportunities for personalized learning, as you can receive direct feedback from instructors and collaborate with other students in hands-on exercises.
Hands-on experience: While online classes provide a great deal of flexibility and convenience, there is no substitute for hands-on experience. Attending in-person classes allows you to practice massage techniques on real clients under the supervision of experienced instructors. This gives you the opportunity to develop your skills and gain valuable experience in a real-world setting. In-person classes also provide opportunities to ask questions and receive feedback in real-time, which can be helpful for improving your technique and building your confidence.
Cost-effective: A hybrid massage therapy program can provide significant cost savings for students. By attending online classes, students can save money on transportation costs, such as gas and parking fees, that are associated with commuting to and from school. Additionally, students can save money on other expenses, such as meals and childcare, that may be necessary when attending in-person classes. By attending online classes from the comfort of their own homes or other locations, students can avoid these additional costs and focus on their studies. Furthermore, hybrid programs often offer financial aid and scholarships that can help offset the cost of tuition. By taking advantage of these resources, students can make their massage therapy education more affordable and accessible. Overall, a hybrid massage therapy program provides a cost-effective way for students to pursue their career goals while saving money on the associated costs of attending school.
Career readiness: Attending a hybrid massage therapy program can also help you prepare for a successful career in massage therapy. With a combination of online and in-person classes, you can develop a comprehensive understanding of massage techniques, anatomy, and physiology. You can also learn about business and marketing strategies that can help you build and grow your own massage therapy practice. In addition, attending a hybrid program can help you develop the soft skills that are essential for success in any career, such as communication, teamwork, and problem-solving.
Networking opportunities: Finally, attending a hybrid massage therapy program provides opportunities for networking. In-person classes also provide opportunities to ask questions and receive feedback in real-time, which can be helpful for improving your technique and building your confidence. Additionally, attending in-person classes allows you to network with other students and instructors in the program. This can help you build connections in the massage therapy community and learn from experienced professionals.Attending a hybrid massage therapy program can also help you develop important soft skills that are essential for success in any career. Online classes require self-motivation, time management, and communication skills to succeed. These skills are highly valued by employers and can help you stand out in the job market. In-person classes provide opportunities for collaboration, teamwork, and leadership development, which are also highly valued by employers. By developing these skills in a hybrid program, you can become a well-rounded candidate for massage therapy jobs and other careers.

In conclusion, a hybrid massage therapy program offers a flexible, convenient, and personalized approach to learning that can help you achieve your career goals. By combining online and in-person classes, you can get the best of both worlds and develop a comprehensive understanding of massage techniques, anatomy, and physiology. You can also learn about business and marketing strategies that can help you build and grow your own massage therapy practice. With hands-on experience, cost savings, career readiness, networking opportunities, and the development of important soft skills, a hybrid massage therapy program can be an excellent investment in your future.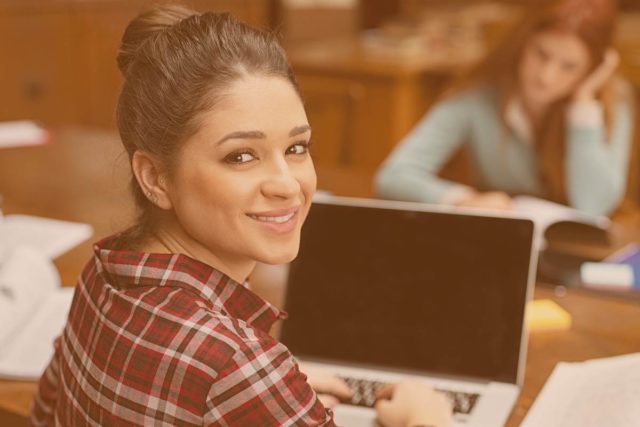 Clear Benefits For Professionals In Multiple Fields
Whether you're in massage therapy already, you work as a registered nurse, assist in physical therapy offices, operate as a fitness trainer, lead yoga classes, instruct Pilate courses, or assist seniors at a nursing home, there are clear benefits to programs from hybrid massage schools.
When you can simultaneously study online, and in person, you get the best of both worlds. We'll explore some key benefits of hybrid training here to help give you a better idea of how such learning can work for you.
1. Education On Your Schedule
It's hard enough to work, let alone get a simultaneous supplemental education. If you're not working, it can still be hard to learn owing to other basic factors of day-to-day life. With hybrid massage schools, you can use online courses for inconvenient scheduling; then drop into live classes when you have the ability.
2. Work And Study Simultaneously
Many schools require intensive attendance to acquire certification. In today's world, that's just not feasible for most. The cost of living just keeps getting higher, and time is literally money. With hybrid massage schools, you can maximize yours.
3. Expedite Tech Familiarity, Learning New Programs Like Zoom
Zoom is a program for face-to-face group interaction that is presently revolutionizing online education. Technology resources like these often have collateral potential beyond the classroom.
Whatever digital interface you use for your hybrid massage schools, you'll be able to take that knowledge with you. This can come in handy elsewhere, as today's world has ample opportunity for non-centralized online interaction.
4. Make New Contacts Locally And Across The Country–Even The World
With online hybrid massage schools, you'll be able to meet people who are in the same field, but don't live local to where you are. This allows you to make national and international contacts which give you the ability to expand your business.
5. Absorption Of Cutting-Edge Knowledge As Soon As It's Available
New learning in terms of massage theory and application develop like breakthroughs in any medical arena. Medicine isn't presently a monolith, and professionals find out new things pertaining to the human body all the time. You want to incorporate new learning into present practices whenever possible, and if you're just starting out, it's prime to be on the cutting edge.
6. Segmentation Of Learning: Theory And Hands-On As You Need It
Much of what you learn doesn't actually require you to have any hands-on interaction. Accordingly, when you can segment your learning, you can apply this aspect of massage school as you need it, rather than have to spend days taking notes that would have been just as appropriately harvested from an online course.
7. Smaller Class Sizes And Direct Engagement With Educators
Online courses afford you the opportunity to work with a close-knit group, and obtain specific instruction from your educator. This isn't often possible in larger, traditional courses; you might end up just a statistic in massage schools without hybrid options.
8. The Latest Available Research-Based Educational Opportunities
Research from educational facilities online have access to global breakthroughs, meaning not only do you get the latest research, you are able to obtain that research from a source with greater reach than location-based institutions can often provide.
9. Assistance With Career Placement
Career placement through hybrid massage schools provides you opportunities outside your locality. Localized options without an internet component will have limited ability to get you hired beyond your region.
10. Access To Experienced Faculty
Online schools who also offer physical classroom experiences must provide educators that can handle either, and have cutting-edge acumen in their field. You'll likely find more expertise through these solutions than you would in a strictly physical environment.
Educationally Branching Out
There are a lot of reasons to go with hybrid massage schools when you're adding to your therapeutic skill set, or acquiring such knowledge for the first time.
Experienced faculty, career placement, research-based cutting edge options, scheduling around work, more intimate class sizes, learning segmentation, a broad array of contacts, and new technology familiarity are just a few of many benefits from this educational option. If you haven't looked into hybrid massage schools, this might be a wise step.
Learn more about our hybrid / online massage program option here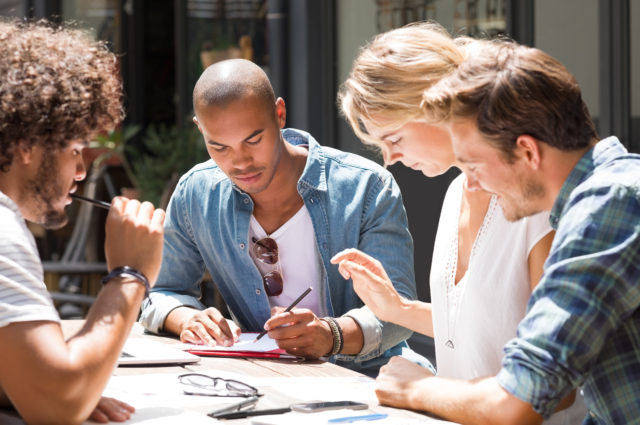 Are you thinking about adding a massage license to your list of qualifications? Those who want to train in the massage field can choose between a traditional college or schooling with an academic focus or a school that specializes in massage training. Both options have their advantages and drawbacks. Which one is right for you depends on your timeframe, current educational goals, and previous training and experience.
What Are the Legal Requirements for Massage Training Programs?
Laws governing massage training and licensing vary by state. Currently, forty-five states and the District of Columbia regulate massage therapy activities. General requirements include:
Between 300 and 1000 hours of instruction
Passing grade on an official exam: MBLEx
Periodic license renewal or continuing education credits
Criminal background check
Some states require active liability insurance prior to receiving your license. There are often other requirements as well, such as CPR certification and blood tests proving you are not a carrier of certain contagious diseases.
Read the state and local requirements for your area thoroughly, and understand them before you start your school search. That way, you won't waste time investigating programs that don't fit your specific needs.
What Is Taught in a Massage Therapy Program?
Like licensing requirements, the mandatory educational content for massage training programs also varies by state. Most programs will include the following elements.
Instruction in anatomy, physiology, pathology, kinesiology, and nutrition
Hands-on training, with a knowledgeable teacher present, in a classroom setting
How to assess clients' needs and determine proper treatment
Information on ethical concerns, communication skills, and legal issues
Business management and accounting
If you are studying for a specialty certification, like prenatal or myofascial release therapies, additional courses will be necessary.
College Courses vs Massage School
Whether you choose to pursue an Associates of Applied Science degree from a traditional college or a Certificate of Completion from a vocational school, the information and guidance you receive will be similar. There are other major differences that can help you decide which path to take.
Nearly half of students pursuing an associate's degree take 4 years to complete their studies. Massage training programs can usually be completed in less than a year.
The average degree seeker will pay $7,020 in tuition and fees. Add in the cost of books and other supplies, and that number can easily reach $10,000 or more. The cost of massage programs can range from $6 to $17 per hour, depending on factors like location, special offerings, and clock hours. That means you pay between $3,000 and $8,500 for a 500-hour course.
Many massage schools offer online or self-paced instruction. This allows for a more flexibility when compared to scheduled lectures and labs.
Practicing professionals who already have a degree don't need to repeat general education courses that are irrelevant to their current goals.
Which One Is Right for You?
Your choice depends on your goals. Are you planning to use massage therapy as a starting point for a career in specialized therapies? In this situation, college might be the right path for you. Academic institutions offer more opportunities for experimentation and inspiring new experiences.
If you are an established therapy professional who wants to offer clients a safe, natural, and effective addition to existing methods that promotes healing and reduces stress, a massage school program is your best choice. You can get the knowledge you need more quickly, and with a smaller investment of time and money.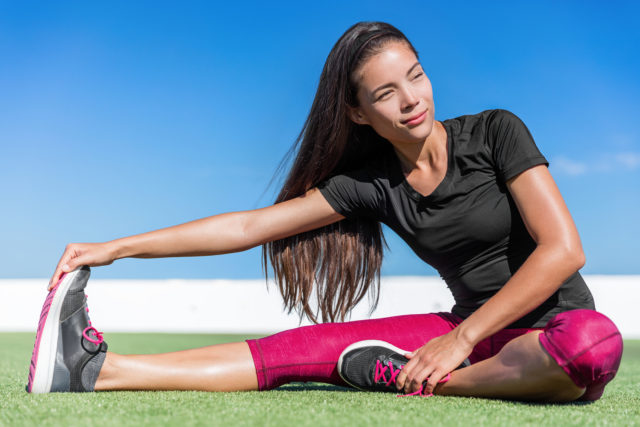 Spring has sprung! With the nice weather, it may be tempting to run outside and enjoy the spring weather. Now is the time to rejuvenate your career. Here are eight spring tips to stay motivated and productive this season.
1. Evaluate
You made it through Q1 but how did you do? Whether you have an official quarterly review or you are performing a self-evaluation, it's important to look back and reflect. What were your accomplishments? What did you struggle with? And most importantly…what did you learn?
Consider not only your career but also your personal life as well, they often correlate with your overall state of well-being.
2. Start an Exercise Routine
Take advantage of the beautiful weather and get outside. Create a workout schedule and hang it up in your home. Switch up your routine to stay in shape and motivated. Click here to learn how to build your own workout routine.
3. Refresh Your Style
What better time to upgrade your style than in the spring? Clean up your work wardrobe and change your hairstyle to feel refreshed and new.
4. Create New Challenges
Challenge yourself to get out of a your rut. Work to expand your career skills by taking a class or seminar. Learning a new skill can motivate you this spring to push your career to the next level.
Healthcare professionals can significantly benefit from broadening their skill set. Massage therapy can be applied to a wide range of career paths including nursing, physical therapy, yoga or palates instructing.
5. Spring Clean
Spring cleaning is not just for your home! It's reported that productivity can rise by 5%  with a clean working environment. Whether you work in an office, cubicle or unconventional workspace, take some time to clean your space.
Pitch the trash, organize your files and wipe down those areas that get dusty. You will feel refreshed and ready to tackle your new projects.
6. Revisit Your Resolution
You are a few months into the year, how are you doing with your New Year's Resolution? Take some time to revisit your resolution and monitor your progress. You may even need to alter your goals to fit your new plans.
7. Make a List of Goals
Make a list of three to five goals you would like to accomplish during the rest of the year. These can be based on your New Year's resolution or something that has developed since. Your goals should be S.M.A.R.T. – Specific, Measurable, Attainable, Relevant, Timely.
A great example of a S.M.A.R.T. goal would be: Complete a massage therapy program and receive a certification by the end of the year.
8. Plan your Next Vacation
What is more motivated than working towards a vacation. American workers took 16.2 days of vacation in 2015, nearly one full week less time off than in the year 2000. Take some time this spring to plan your summer vacation. Print some photos to hang up so you can stay motivated throughout the day.
Conclusion
Are you ready for spring? Take these spring tips and set yourself up for a successful year. Start your Spring on the right foot by enrolling into a personalized massage therapy program, contact us today.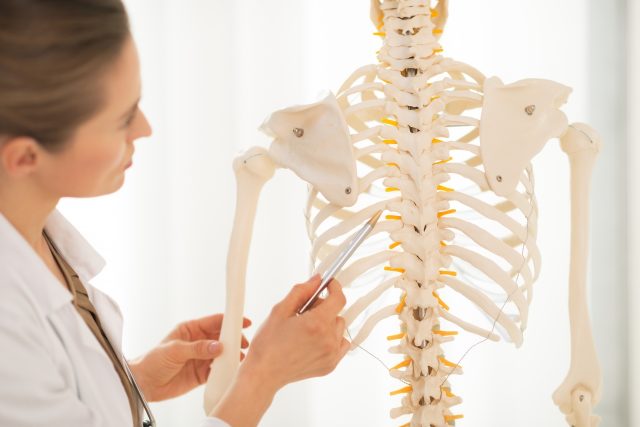 When evaluating massage school cost at a leading massage school or any college, you may calculate the costs of college through the typical "Room & Board" or "Per Credit Hour" cost advertised by colleges throughout America. However, a bulk of your massage school costs may not often be associated with the advertised price of your massage school education. Massage school, like life, can add up in many ways unseen, unexpected, and sadly, unplanned for. Knowing what the costs can be and strategizing how to limit them are vital skills any college student can and should learn.
What Are Some Examples of Hidden Costs Not Advertised in the Price of a Massage School Education?
If you ever get in a bind financially and you have to use a credit card for your school fees, the interest payments are added costs. They could range from 3% – 30%. You could be paying for an extra semester or two alone just in interest payments.
Some colleges and universities charge extra fees for extra services. Find out if your massage school has any added-on fees for services that you want or need. These could include health center fees, athletic center fees, student activity fees, graduation fees, academic transcript fees, etc.
Books and media can be one of the largest added costs. There will be required texts, but you will also have recommended texts that are used to enhance your knowledge of the material.
Technology can be as pricey as you want or need it to be. Do you need a new desktop, laptop or tablet? Do you need a more advanced phone? Do you need to purchase a software package such as Microsoft Office?
If you drive a long distance to massage school, gas, tolls, auto insurance, general wear and tear on the automobile, and parking can all add up.
It's no surprise to anyone who has lived life in a dormitory that the staples of the college cuisine are ramen noodles, microwave popcorn, and pizza. If you buy one pizza per week, it can add up to $2000 in pizza costs over a four-year education.
Outfitting a apartment or dorm room can be expensive when you add up the costs of televisions, bedding, cable or satellite fees, lamps, linens, posters, waste baskets, toiletries, hygiene, bulletin boards, and the rest.
How Can You Save Money and Still Get a Great Massage School Education?
Go local! – One of the major ways you can save on any school is to attend a school in your area. Not only are toy helping the local economy, but you can save on full-time parking costs, dormitory costs, eating on campus, eating out daily, laundry service, mailing expenses, etc. Going local may be the best way to save the most money on college expenses.
You may be able to rent or trade texts on campus or online, depending on the course, your region, and the site. Trading, borrowing, or buying used may be the way to save hundreds of dollars on books.
Take advantage of student discounts such as specials on computers, software packages, and other technologies.
It has been estimated that students spend $250 to $500 per month on costs not directly associated with the advertised price of the school. Staying local can not only assist you in saving money, it can also help you stay focused. Being away from home for an extended period of time can be hard on the psyche and the emotions, as well as time consuming dealing with the everyday demands of dormitory life. Staying local can be a key factor in maintaining a focus that will make you a success.

Succeeding in massage school requires more than just a passion for the field. Such an education program requires the learning of diverse hands-on techniques and the study of human anatomy, physiology, and otherwise. Through the fusion of both and professional development, you'll learn how to use specific techniques and theories to address individual needs. Enrolling in a massage school thus means cultivating your own therapeutic approach through such diverse training.Through this process, you will not only need a passion for relieving others' pain, but also some key supplies to start your career in this growing industry.
Tables & Tools
The foundation for any massage practice is a suitable table, chair, or mat, whether stationary or portable. Accessories help ensure client comfort, from body cushion systems to face cradle covers that add extra protection. Specialized tools will vary according to one's specialization in massage school and include the following.
A range of manual massage tools (T-Bars, Thumbsaver, etc) for specific purposes, from Trigger Points to pressure relief.
Massage Stones or Cryocups for hot and cold therapies.
Thumpers, which are manual or electric tools of eight massage spheres, that provide hand-held stimulation of pressure points.
Hot and cold packs, as well as electrical warming units, for specific therapies.
Exercisers or small balls for improving finger, hand, and forearm strength.
Bolsters, pillows, or wedges for joint support and client comfort.
Other potential tools include accessories for one's table, chair, or mat like cotton, fleece, or disposable sheets, covers, or padding, and towels and cleaning products.
Oils & Lotions
Many supplies are essential for the therapeutic side of massage school, especially in ensuring a relaxing sensory experience for clients. Understand these different therapeutic tools will help you determine which are necessary for your specialization.
Topical pain relievers, balms, and analgesics help relieve muscular or joint pain.
Essential oils come from plants, while blends combine fragrances for various purposes.
Natural herbs fulfill medicinal needs through infusion or distillation with oils.
Skin shields create invisible barriers to help address specific skin conditions.
Creams and lotions address friction and tension while soothing and moisturizing the skin.
Through various courses at massage school, you'll learn which of these diverse tools are best suited to your particular field and adapting to clients' specific needs therein.
Music & Media
Massage school will add various multimedia to your therapeutic toolbox, but you can start with several on hand. Music is the most obvious massage tool in its ability to ensure a soothing therapy experience, but instructional and other books and videos will be important parts of your resource library. Charts, too, will be essential in providing greater understanding of the human body and how massage provides relief. Anatomy, trigger point, and reflexology charts will be useful in massage school and beyond as you learn about and learn to explain pain and therapy, while posters, skeletons, and decoders will similarly support your practice. Lastly, developing concise and clear marketing media will be essential to your long-term professional development – from flyers for your business to business cards and your resume.
With the right tools, you can ensure that your time at massage school starts off right. As you learn various techniques, from pressure point stimulation to more elaborate Swedish massage, you'll expand the tools and wisdom at your disposal. Through the combination of theory, hands-on experience, and professional development, you'll learn to address individual therapeutic needs and understand how human bodies move, hurt, and heal. Gathering some of these essential tools to start will provide the strong foundation you will need for succeeding in massage school.
Click Here: For more information about supplies you might need during and after massage school
Seattle Massage School | Tacoma Massage School | Bellingham Massage School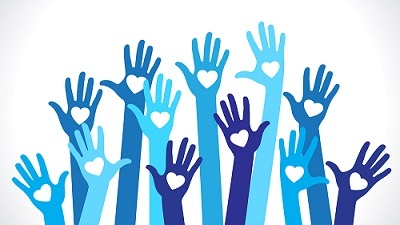 You want to lead a deliberate life. That's part of what led to your decision to join the massage community which includes therapists, healers, herbalists and acupuncturists. Creating a balance between work, school and extracurricular activities is one part of the exciting journey you're undertaking when choosing massage school. Choosing massage school means taking time up front to research all certification options. This research is perhaps the most important first step down the rewarding career path.
Choosing Massage School: Picking the Right Program
One of the first decisions you'll need to make is what type of practice you would like to establish. Consider the following questions when choosing massage school:
Is your goal to work with athletes in therapeutic massage or would you like to focus on just providing comfort and relaxation to your clients?
Would you like to open a solo practice or are you planning on joining a team of providers?
What technique most interests you? Swedish? Reiki? Deep Tissue?
Look at your options when it comes to choosing massage school. Does the program meet state licensing requirements? Is the school accredited? What type of degree or certification will you receive?
How many hours of training will it take? What are the corresponding costs per credit hour. Can the school assist you with financial aid if you need it?
How large are the classes and do they work with your schedule? Small class size means a higher teacher to student ratio, allowing for individual attention. Are there flexible online classes in addition to on-site training? Does the school have multiple locations, which could allow scheduling flexibility in the future.
Choosing Massage School: Community Matters
Just as important as class size is the internal and external community that supports your studies. Massage school can be intense as the best clinical curriculum includes:
Anatomy and physiology
A gross anatomy lab including cadaver dissection
Pathology
Kinesiology
Massage theory and practice
Business management
First aid and CPR
This is a medically-based class load that could include up to a year of intensive study. Choosing massage school within a community of like-minded individuals that support your decision to learn these skills is very important. A community focused on holistic healing, organic and natural foods will likely be a positive fit for your study and practice. Having similarly focused healers within your classes will also provide you with the understanding and support you will need to excel in your studies.
When choosing massage school, take time to visit each potential school, paying particular attention to classrooms, class sizes and cleanliness. What is the neighborhood like? Ask if you can sit in and monitor a class to get a feel for the level of professionalism. Do they have alumni that you could speak with to get a sense of the real life job outlook?
Finally, will the school help with externships or job placement as part of the package?  Of course the cost is a consideration for most students. But if the school has a high graduation rate and the majority of students pass the massage license testing for your state, coupled with a high rate of job placement, this could easily offset the cost factor of massage school.
Choosing Massage School: Ensuring Your Success
Massage certification will not only positively impact your life, but the also the human beings you're seeking to help. Taking the time to make a careful decision about choosing massage school will go a long way toward ensuring your success.
Click Here: For more information about our massage school programs
Seattle Massage Schools | Tacoma Massage Schools | Bellingham Massage Schools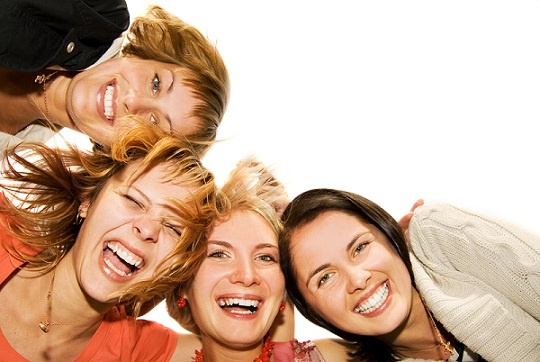 Massage therapy is more than just a trend in the United States, it is now a medically and culturally accepted path to general well-being and quality of life. To make things sweeter, as a massage therapist you would not only be helping others, you'd also be helping yourself. Massage therapy comes with the inherent benefit of conscientious human contact, which can improve the practitioner's personability and sensitivity. There is an art to massage therapy, but also a science, which forms the foundation of massage therapy curricula at massage schools. The Northwest Academy for the Healing Arts is a small personalized massage school in Seattle with the kind of in-depth coursework that can enable you to graduate ready to succeed in a career in massage therapy. Graduates usually begin work as one of the following:
Licensed Massage Therapists
One hundred percent of the academy's massage program graduates pass the National Massage and Bodywork Licensing Exam (MBlex) With completion of this program you are virtually guaranteed to start your career in massage therapy off on the right foot. Massage program graduates pass the exam and go on to:
Attain Licensure from the state of Washington.
Work in a variety of environments from cruise ships and casinos to medical offices and sports facilities.
Communicate Effectively with people both in a commercial environment, and also personally over an extended period of time such as a private practitioner or rehabilitation specialist.
Continue to Grow and build upon a solid foundation of human anatomy and physiology, pathology,

kinesiology

and massage theory.
Manage a variety of massage therapy business from the development of a proposal to the execution of a physical space and the creation of policy.
Massage Therapy and Bodywork Instructors
Graduates from the Massage Instructor Certification program emerge ready to tackle the educational environment. After successful completion of this course you would be a certified massage therapy and bodywork instructor. Your skills set would enable you to:
Develop Curricula for classes of different sizes and programs of varying lengths.
Manage and Supervise a classroom both under academic and hand-on environments.
Keep Accurate Records of student's progress and be able to

gauge

the effectiveness of different teaching and learning methods.
Help Progress the ethics and practices of massage therapy through the constant critical analysis involved in teaching the craft.
The Northwest Academy for the Healing Arts isn't just another massage school in Seattle, it is the best massage school in Seattle. With additional campuses in Bellingham, and Tacoma, Washington it is the best massage school in the region. Once you finish the massage program opportunities for continuing education are also available, such as, advanced orthopedic assessments and massage techniques, as well as advanced work in the academy's massage therapy clinic. Northwest Academy graduates are prepared to succeed, but more importantly to enjoy a career of kindness and respect.