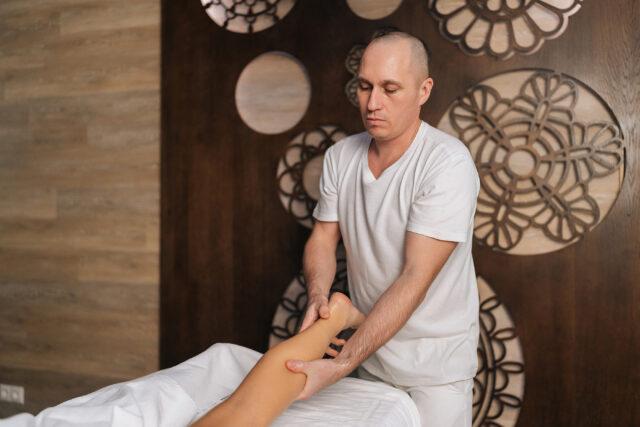 Being a massage therapist can be an incredibly rewarding and fulfilling career. Not only do you get to help people feel better physically and emotionally, but you also have the opportunity to make a positive impact on their overall well-being. In this blog post, we'll take a look at the top 10 best things about being a massage therapist.
Helping people feel better
One of the most obvious benefits of being a massage therapist is the ability to help people feel better physically. Whether your clients are dealing with chronic pain, injury, or just need to relax, your massage techniques can provide relief and promote healing.
Building relationships with clients
As a massage therapist, you have the opportunity to build long-lasting relationships with your clients. Many people see their massage therapist regularly, which means you have the chance to get to know them on a personal level and help them on their journey towards wellness.
A flexible schedule
If you're looking for a career with a flexible schedule, massage therapy is a great option. You can set your own hours and work as little or as much as you want. This can be especially helpful if you have other commitments, such as family or school.
A variety of work settings
As a massage therapist, you can work in a variety of settings, from spas and resorts to hospitals and clinics. This can provide a lot of variety in your work and allow you to explore different aspects of the profession.
Continuous learning and growth
There's always something new to learn in the field of massage therapy. From new techniques and tools to advances in technology, there are plenty of opportunities for continuous learning and growth. This can help you stay engaged and excited about your work.
A physically active job
If you're someone who enjoys staying active, massage therapy can be a great career choice. You'll be on your feet for most of the day and using your hands and arms to perform massage techniques, which can provide a good workout.
A positive impact on mental health
Massage therapy isn't just good for physical health; it can also have a positive impact on mental health. Massage has been shown to reduce stress, anxiety, and depression, and can promote relaxation and improve mood.
A career that's in demand
As more people become interested in natural and alternative forms of healthcare, the demand for massage therapists continues to grow. This means there are plenty of job opportunities available and a good outlook for the future of the profession.
The ability to be self-employed
If you're someone who values independence and autonomy, becoming a self-employed massage therapist may be a good fit. You can set your own rates and build your own business, which can be a fulfilling and rewarding experience.
Making a difference in people's lives
Perhaps the biggest benefit of being a massage therapist is the ability to make a positive difference in people's lives. Whether you're helping someone recover from an injury, manage chronic pain, or just relax and unwind, your work can have a profound impact on their well-being.
In conclusion, being a massage therapist can be a wonderful career choice for those who are passionate about helping others and promoting wellness. From the ability to make a positive impact on people's lives to the flexibility and autonomy that comes with being a self-employed massage therapist, there are plenty of reasons to consider pursuing this rewarding profession.
For more information about being a massage therapist contact our massage school admissions team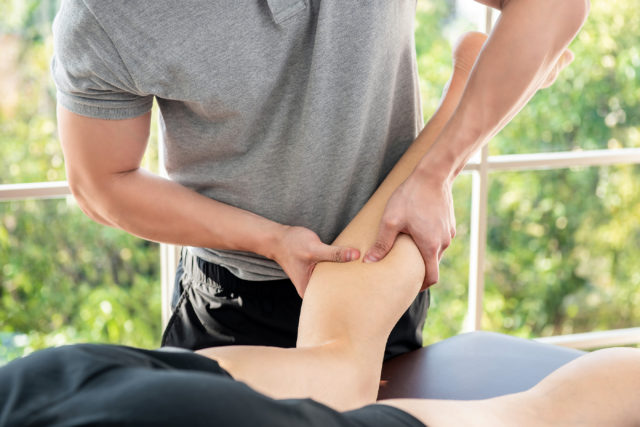 Currently, there are around 12,000 massage therapists working throughout the state of Washington to help the more than 7 million residents of the state find relief from the pain or discomfort associated with injuries, anxiety, and stress. According to the U.S. Bureau of Labor Statistics (BLS), the average annual salary for massage therapist in Washington is $62,520, making it one of the highest-paying states for massage therapists across the country. The cities with the highest demand for massage therapists in the Evergreen State include, in no particular order, Seattle, Spokane, Tacoma, Olympia, and Kennewick. Read on to learn about the current career outlook for massage therapist in Seattle and Washington State.
Demand and Career Outlook for Massage Therapists in Washington
According to the BLS, the state of Washington has the fourth highest demand for massage therapists across the U.S, and consistently posts high employment figures for massage therapists. In fact, the BLS projects the demand for massage therapists in the Evergreen State to grow by more than 40% over the next decade, leading to a shortage of massage therapists throughout the Evergreen State. Additionally, it could cause wages for massage therapists to rise, making the state and its cities, including Seattle, even more attractive for massage therapists.
Career Opportunities in Seattle
As mentioned earlier, Seattle is one of the best cities for massage therapist, not only in Washington State, but also across the entire country. This is because of several reasons. For starters, Seattle is a great place to set up a freelance massage therapy operation. For example, you can set up a mobile massage therapy operation, allowing you to make home and office visits. Secondly, if you decide to join the ranks of employed massage therapists in Seattle, Seattle offers numerous job opportunities for massage therapists. Some of these opportunities include:
•    in-home aid and other personal care services career opportunities
•    being the massage therapist in a team of health practitioners
•    recreation and amusement facilities including spas and high-end hotels
•    health facilities including long-term rehabilitation care facilities and hospitals
•    working as a massage therapists for a sports team, such as the Seattle Mariners or Seattle Seahawks
Washington Massage Therapy Licensure Requirements
To work legally as massage therapist in Washington and Seattle, you must be licensed by the state's department of health. The licensure requirements include, among others, completing 500 hours or more from a state-approved massage therapy program as well as taking and passing a national massage licensing exam.
Conclusion 
The state of Washington is a great place for massage therapists looking to start and grow their careers, with the BLS projecting the demand for massage therapist in the state to grow by more than 40% over the next decade, potentially translating to higher wages. Some of the highest-paying cities for massage therapist in the Evergreen State include Seattle, Tacoma, Olympia, and Kennewick.
To learn more about the career outlook as a massage therapist contact our Seattle Massage School Campus
Our sister massage school Seattle Clinical Massage School can also offer additional information about attending massage therapy school in Seattle.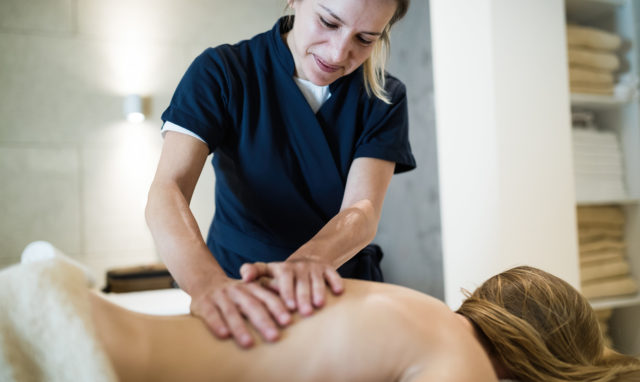 Massage Therapy Job Outlook – A career in massage therapy gives you the power to relieve pain and promote health while earning a good income. Nationally, the field is expected to continue growing at an accelerate rate through the year 2024.
For massage therapy Seattle and its tech-heavy culture make a perfect match. If you are thinking about a career in massage therapy Seattle is one of the best places in the country.
Washington State Requirements
Massage therapists are regulated by the Washington State Department of Health, Board of Massage. To maintain an active license, therapists must meet the following requirements.
Applicants must complete an approved training program that includes:
130 hours anatomy and physiology
40 hours kinesiology instruction
50 hours pathology
265 hours theory and practice, including technique
55 hours clinical and business practices
Red Cross first aid certification
CPR certification
4 hours HIV/AIDS discussion
Those who received training out-of-state or who are licensed in another location may not meet Washington state education requirements. To verify previous experience, a verification form must be completed by the jurisdiction or school where your credentials were gained.
All applicants must successfully complete the National Certification Board for Therapeutic Massage and Bodywork (NCBTMB) or Federation of State Massage Therapy Boards (FSMTB) examination.
After completing the training program and testing, therapists must submit all necessary paperwork to the Board of Massage, along with any applicable fees. Once your application information is verified, you will receive your Washington state massage therapy license.
Massage therapy licenses expire on the holder's birthday every year. They can be renewed up to 90 days in advance.
Every two years, practitioners must complete 24 hours of continuing education credits. These must include:
8+ hours direct massage skills training
4+ hours professional ethics, communication, or review of state laws and regulations
2 hours review of professional roles and boundaries
Massage Therapy Seattle Area Employment Outlook
For those practicing massage therapy Seattle has a variety of job opportunities in different industries.
Personal care services, such as in-home aid
Working with other health practitioners as part of a team
Amusement and recreation, such as spas and high-end hotels
Hospitals and long-term rehabilitation care
Massage Therapy Job Outlook for Washington is great in general. For a successful career in massage therapy Seattle is a great place to set up a freelance operation. For mobile massage therapy Seattle is the perfect place to create your own career by making office visits.
When it comes to pay for those practicing massage therapy Seattle is one of the best paying locations in the country. Seattle area therapists command an impressive hourly mean wage of $26.89, well above the national average of $19.17.
Washington has the 4th highest demand for massage therapists in the country. The state also consistently posts high employment rates for those in the field.
Massage therapy positions in Washington are expected to increase by 41.3% in the next 8 years. The demand for new massage talent will soon cause a shortage of qualified applicants. This could drive wages up in the future, making the area even more attractive for knowledgeable bodywork professionals.
When practicing massage therapy Seattle offers opportunity and variety. Enjoy a fulfilling and profitable career as a respected health professional. When it comes to massage therapy Seattle is the best place in the country to learn, practice, and live.
For questions relating to the Massage Therapy Job Outlook in Washington State contact our admission department today!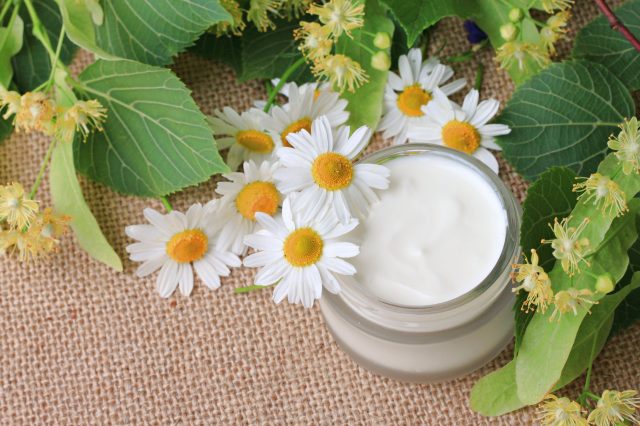 What natural ingredients help a massage therapy lotion glide with ease?
Some of the best natural ingredients you want to make sure your massage therapy lotion contains are jojoba, grapeseed, avocado or almond oil. These oils are light and airy, but are not heavy and greasy on the skin. Overtime as you are massaging, they will absorb into the skin, but they will not absorb so fast you have to stop to constantly grab more lotion to continue providing a nice gliding massage to your patient. After all, a massage therapy session is all about constant smooth flowing touch that provides healing to the body.
What massage therapy lotions are best for what skin types?
Choosing the right massage therapy lotions for the particular skin type is essential for giving a quality, yet beneficial massage therapy massage. For example, acne prone skin would benefit best from massage lotions that contain not only the oils of jojoba, grapeseed, avocado, or almond oil, but also tea tree oil since it contains antibacterial and antiseptic properties. Skin types that are sensitive and need nourishing during massage therapy to help relax the mind and body are ones that contain lavender, rosemary, rose absolute or chamomile. Skin types with stress marks, scars, signs of aging will benefit from massage lotions that contain mango, shea, or cocoa butter. Feel free to use massage therapy lotions that contain arnica in them, as it is a natural pain reliever.
What scented lotions are best to use during massage therapy sessions?
Picking out the right scented massage lotion before giving your patient a massage is important as well. Many patients are sensitive to scents and therefore we always provide an unscented lotion. However, sometimes your patients might be interested in the pleasant addition of a scented lotion. For patients that are feeling stressed, anxious, panicked or depressed lavender or patchouli scent lotions are best. Patients that want an uplifting massage might enjoy a therapy session with peppermint, or citrus could be beneficial. Picking a scented massage oil that is pleasing to your patient's senses is beneficial for the outcome of their massage too. After all, you want their massage to feel healing and nurturing to them.
For information regarding lotion ingredients visit: http://www.safecosmetics.org/get-the-facts/chemicals-of-concern/
You can also contact Seattle Massage Schools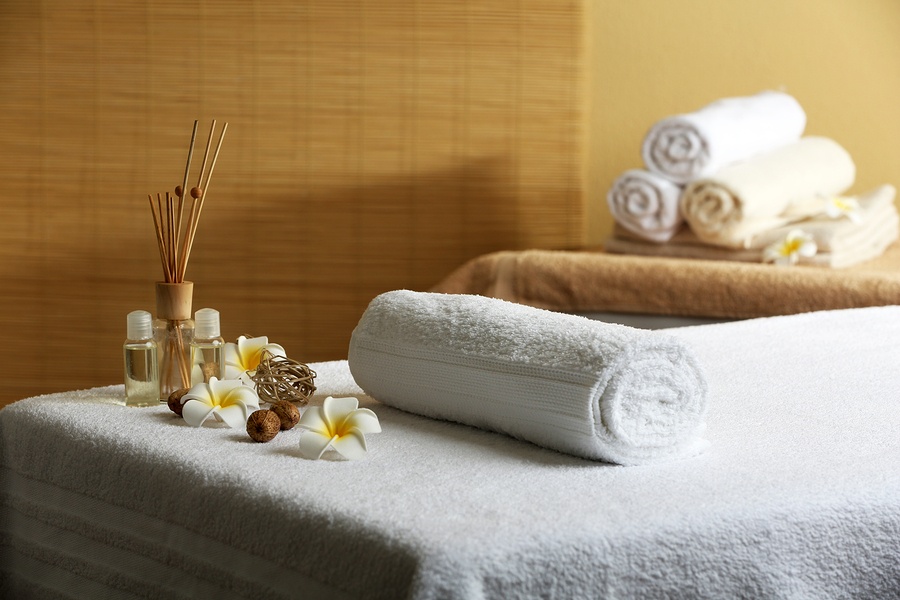 Just as the human body has a very specific anatomy that only varies slightly from individual body to the next, so does a massage session. If you are going to become a massage therapist, you might be wondering what the various necessary components are to most standard massage sessions.
Introduction / Meet & Greet: When your client first walks into your massage environment, you want to present a positive and happy attitude to assist in guiding their energy towards a relaxed and uplifted place.
Paperwork / Check-In: In most cases, you're going to want to have your customer fill out a basic worksheet detailing any known medical issues, seeking to learn about the specific pain or discomfort they are experiencing. In this phase, be sure to find out if your client has received professional massage treatment previously and if so, what the frequency of that treatment has been.
Hand-off / Room Entry: If you are in a larger facility, someone else might be doing the registration process and will then hand off the client to you as the massage therapist. In the case where you are operating a freelance practice or where you are the only person in the studio at the time, you'll be greeting and welcoming the client to their room.
Environment Test: While indicating to the customer that it is your goal to make the environment perfect for them, use your own professional guidance to make educated assessments about the state of the studio. Is it drafty? Is it too hot or is the air stagnant? Many environmental issues can be fixed with only minor modifications.
Manipulate Environment: Make any logical modifications to the massage environment to ensure it is as comfortable to the client as possible.
Ask Questions: Some clients will appreciate some quiet music or some ambient sounds, while others will want near-complete silence. Ask the client questions about the environment and then depending on the answers, try to give the customer the environment that they request.
Reiterate Details: Take a moment to repeat the details you've received from your client and make sure you didn't misunderstand anything. By letting the client know they were heard correctly, you prepare them for even greater peace of mind. Make sure you've asked them about their trouble areas and what level of pressure they prefer.
Check Readiness: The final step to ensuring you are entirely on the same page with your client, and once they are fully situated on the massage table ask them if they are prepared to begin. It might seem like a trivial step, but it shows respect and also helps to bring the energy to a relaxed and comfortable place.
Massage Phase: depending on the type of massage service discussed and desired, begin to give that treatment. While massaging your client, try asking a few questions about the pressure and various other environmental elements to make sure you haven't gone astray of the client's wishes.
Resolve: After the massage, you'll want to offer your client a glass or bottle of water and some time to get back in order. Leave the massage area and allow them time to put clothing back on and come back to a fully alert state.
Payment collection was not specifically added to this walk-through, due to the fact that it can be inserted in the beginning or the end of the treatment, as preferred by the studio or establishment offering the service. Obviously, this guide is not going to be universally applicable to every single massage studio or institution, but it is a great start.
For additional information about what to expect during a massage session please contact our massage school clinic.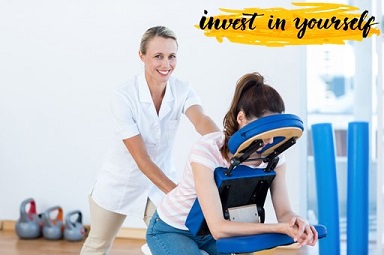 Becoming a massage therapist is a wonderful career path to follow. It is a skill you can carry with you anywhere you go. Here are 8 reasons why attending massage school is worth the financial investment.
It's a skill you can take with you anywhere you go. Though you may have to update your license depending on where life takes you, you will always be able to take this skill with you on the road. You can work for a massage franchise company, start your own practice or go on the road with a professional athletic team. You can even work with a cruise line and see the world.
People love massage. Massage is often seen as a luxury, but more and more people are realizing the many health benefits that come with massage. From helping with insomnia, relieving stress and preventing and treating injuries, massage has become a perfect tool for helping people live healthier lives.
You learn more about yourself. Massage isn't just for helping others, it can help you learn more about yourself. Like how you handle stressful situations and what your boundaries are.
Massage school is a great stepping stone. If you are just graduating high school or looking to transition careers, massage school is a great stepping stone for that. It pays more than your regular retail job making it ideal for a student needing to make their way to college.
Set your own schedule. Once you graduate, setting your own schedule is fairly simple. Most massage clinics are open seven days a week. If you open your own practice, your schedule is up to you.
Flexibility. Most massage schools have several programs to choose from. You can attend part-time or full time. You can also pick between daytime classes, evening or weekend.
Endless opportunity to further improve yourself. Once you have your license, you have to keep it up to date and attend continuing education courses which means you get to learn more! There are always fascinating topics to pick from including aromatherapy, prenatal and infant massage as well as sports massage therapy. There are even courses in equine and canine massage!
You can help others. Going to massage school will lead you to a path to become or enhance your nurturing skills. It's a great way to help others live healthier lives.
What are you waiting for?
Click here: For more information bout our Massage School Programs
Click on your massage school of interest below:
Seattle Masage School | Tacoma Massage School | Bellingham Massage School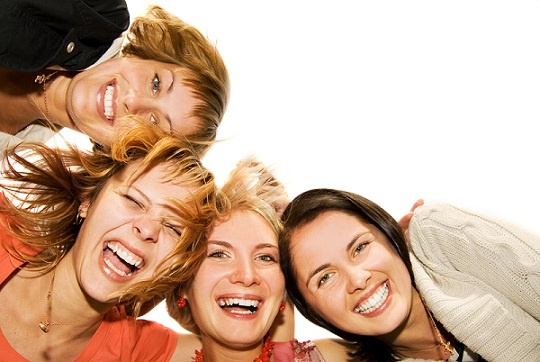 Massage therapy is more than just a trend in the United States, it is now a medically and culturally accepted path to general well-being and quality of life. To make things sweeter, as a massage therapist you would not only be helping others, you'd also be helping yourself. Massage therapy comes with the inherent benefit of conscientious human contact, which can improve the practitioner's personability and sensitivity. There is an art to massage therapy, but also a science, which forms the foundation of massage therapy curricula at massage schools. The Northwest Academy for the Healing Arts is a small personalized massage school in Seattle with the kind of in-depth coursework that can enable you to graduate ready to succeed in a career in massage therapy. Graduates usually begin work as one of the following:
Licensed Massage Therapists
One hundred percent of the academy's massage program graduates pass the National Massage and Bodywork Licensing Exam (MBlex) With completion of this program you are virtually guaranteed to start your career in massage therapy off on the right foot. Massage program graduates pass the exam and go on to:
Attain Licensure from the state of Washington.
Work in a variety of environments from cruise ships and casinos to medical offices and sports facilities.
Communicate Effectively with people both in a commercial environment, and also personally over an extended period of time such as a private practitioner or rehabilitation specialist.
Continue to Grow and build upon a solid foundation of human anatomy and physiology, pathology,

kinesiology

and massage theory.
Manage a variety of massage therapy business from the development of a proposal to the execution of a physical space and the creation of policy.
Massage Therapy and Bodywork Instructors
Graduates from the Massage Instructor Certification program emerge ready to tackle the educational environment. After successful completion of this course you would be a certified massage therapy and bodywork instructor. Your skills set would enable you to:
Develop Curricula for classes of different sizes and programs of varying lengths.
Manage and Supervise a classroom both under academic and hand-on environments.
Keep Accurate Records of student's progress and be able to

gauge

the effectiveness of different teaching and learning methods.
Help Progress the ethics and practices of massage therapy through the constant critical analysis involved in teaching the craft.
The Northwest Academy for the Healing Arts isn't just another massage school in Seattle, it is the best massage school in Seattle. With additional campuses in Bellingham, and Tacoma, Washington it is the best massage school in the region. Once you finish the massage program opportunities for continuing education are also available, such as, advanced orthopedic assessments and massage techniques, as well as advanced work in the academy's massage therapy clinic. Northwest Academy graduates are prepared to succeed, but more importantly to enjoy a career of kindness and respect.