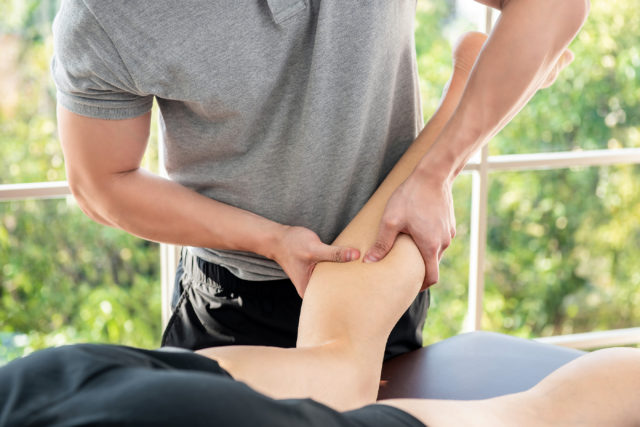 Currently, there are around 12,000 massage therapists working throughout the state of Washington to help the more than 7 million residents of the state find relief from the pain or discomfort associated with injuries, anxiety, and stress. According to the U.S. Bureau of Labor Statistics (BLS), the average annual salary for massage therapist in Washington is $62,520, making it one of the highest-paying states for massage therapists across the country. The cities with the highest demand for massage therapists in the Evergreen State include, in no particular order, Seattle, Spokane, Tacoma, Olympia, and Kennewick. Read on to learn about the current career outlook for massage therapist in Seattle and Washington State.
Demand and Career Outlook for Massage Therapists in Washington
According to the BLS, the state of Washington has the fourth highest demand for massage therapists across the U.S, and consistently posts high employment figures for massage therapists. In fact, the BLS projects the demand for massage therapists in the Evergreen State to grow by more than 40% over the next decade, leading to a shortage of massage therapists throughout the Evergreen State. Additionally, it could cause wages for massage therapists to rise, making the state and its cities, including Seattle, even more attractive for massage therapists.
Career Opportunities in Seattle
As mentioned earlier, Seattle is one of the best cities for massage therapist, not only in Washington State, but also across the entire country. This is because of several reasons. For starters, Seattle is a great place to set up a freelance massage therapy operation. For example, you can set up a mobile massage therapy operation, allowing you to make home and office visits. Secondly, if you decide to join the ranks of employed massage therapists in Seattle, Seattle offers numerous job opportunities for massage therapists. Some of these opportunities include:
•    in-home aid and other personal care services career opportunities
•    being the massage therapist in a team of health practitioners
•    recreation and amusement facilities including spas and high-end hotels
•    health facilities including long-term rehabilitation care facilities and hospitals
•    working as a massage therapists for a sports team, such as the Seattle Mariners or Seattle Seahawks
Washington Massage Therapy Licensure Requirements
To work legally as massage therapist in Washington and Seattle, you must be licensed by the state's department of health. The licensure requirements include, among others, completing 500 hours or more from a state-approved massage therapy program as well as taking and passing a national massage licensing exam.
Conclusion 
The state of Washington is a great place for massage therapists looking to start and grow their careers, with the BLS projecting the demand for massage therapist in the state to grow by more than 40% over the next decade, potentially translating to higher wages. Some of the highest-paying cities for massage therapist in the Evergreen State include Seattle, Tacoma, Olympia, and Kennewick.
To learn more about the career outlook as a massage therapist contact our Seattle Massage School Campus
Our sister massage school Seattle Clinical Massage School can also offer additional information about attending massage therapy school in Seattle.