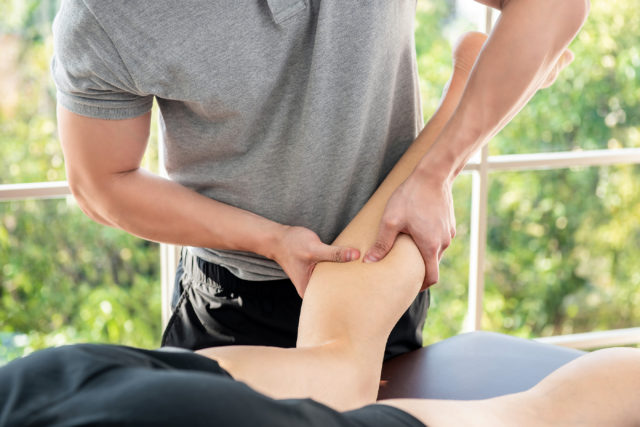 Currently, there are around 12,000 massage therapists working throughout the state of Washington to help the more than 7 million residents of the state find relief from the pain or discomfort associated with injuries, anxiety, and stress. According to the U.S. Bureau of Labor Statistics (BLS), the average annual salary for massage therapist in Washington is $62,520, making it one of the highest-paying states for massage therapists across the country. The cities with the highest demand for massage therapists in the Evergreen State include, in no particular order, Seattle, Spokane, Tacoma, Olympia, and Kennewick. Read on to learn about the current career outlook for massage therapist in Seattle and Washington State.
Demand and Career Outlook for Massage Therapists in Washington
According to the BLS, the state of Washington has the fourth highest demand for massage therapists across the U.S, and consistently posts high employment figures for massage therapists. In fact, the BLS projects the demand for massage therapists in the Evergreen State to grow by more than 40% over the next decade, leading to a shortage of massage therapists throughout the Evergreen State. Additionally, it could cause wages for massage therapists to rise, making the state and its cities, including Seattle, even more attractive for massage therapists.
Career Opportunities in Seattle
As mentioned earlier, Seattle is one of the best cities for massage therapist, not only in Washington State, but also across the entire country. This is because of several reasons. For starters, Seattle is a great place to set up a freelance massage therapy operation. For example, you can set up a mobile massage therapy operation, allowing you to make home and office visits. Secondly, if you decide to join the ranks of employed massage therapists in Seattle, Seattle offers numerous job opportunities for massage therapists. Some of these opportunities include:
•    in-home aid and other personal care services career opportunities
•    being the massage therapist in a team of health practitioners
•    recreation and amusement facilities including spas and high-end hotels
•    health facilities including long-term rehabilitation care facilities and hospitals
•    working as a massage therapists for a sports team, such as the Seattle Mariners or Seattle Seahawks
Washington Massage Therapy Licensure Requirements
To work legally as massage therapist in Washington and Seattle, you must be licensed by the state's department of health. The licensure requirements include, among others, completing 500 hours or more from a state-approved massage therapy program as well as taking and passing a national massage licensing exam.
Conclusion 
The state of Washington is a great place for massage therapists looking to start and grow their careers, with the BLS projecting the demand for massage therapist in the state to grow by more than 40% over the next decade, potentially translating to higher wages. Some of the highest-paying cities for massage therapist in the Evergreen State include Seattle, Tacoma, Olympia, and Kennewick.
To learn more about the career outlook as a massage therapist contact our Seattle Massage School Campus
Our sister massage school Seattle Clinical Massage School can also offer additional information about attending massage therapy school in Seattle.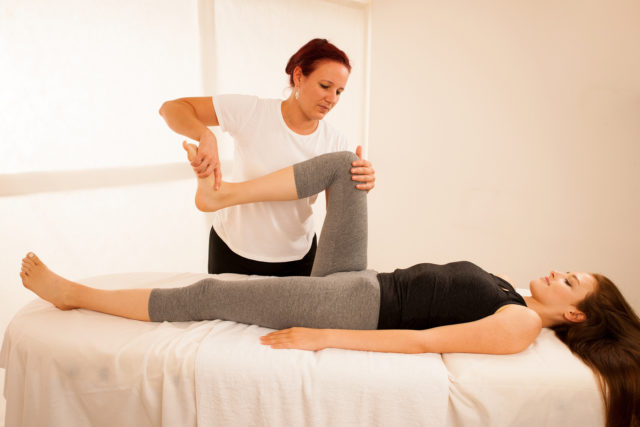 Is your career in the health industry? Do you want to join a career that will enable you to promote healthy lifestyles? If this is the case, going to Northwest Academy's Seattle clinical massage school may be the best option for you. Clinical massage therapy is an effective form of treatment of different kinds of ailments, diseases, and injuries. As a clinical massage therapist, you will use specific techniques that will ease muscle pain, reduce stress, and contribute to the overall wellness of your clients.
5 Benefits of Attending a Seattle Clinical Massage Therapy School
Graduate with the essential skills: Northwest Academy's Seattle clinical massage school involves a lot of hands-on training. The qualified instructors will train you in anatomy, musculature, and other massage therapy techniques. After graduating, you will have the needed practical experience to work in clinics, hospitals, and spas.
You will become licensed: Most states require that massage therapists be licensed. For you to obtain your massage therapist license, you have to first complete a certification or degree program at a recognized Seattle clinical massage therapy school and obtain the necessary massage therapy experience. One of the main reasons why massage therapy has become a respected profession is due to the strict requirements that massage therapists have to meet.
Qualified and licensed massage therapists are in high demand: The value of licensed massage therapists is now widely recognized. This has led to job growth in this industry; in fact, the BLS has predicted that it will experience a job growth of 26 percent more than the average. This means that it has a faster growth rate than the nursing profession which is at 15 percent. There are always new massage therapist jobs being created in places such as office buildings and nursing homes.
It takes a short time to become a licensed clinical massage therapist: When most people think of starting a new career, they imagine spending two or four years in college. However, a typical training program at Northwest Academy's Seattle clinical massage school takes between seven months and one year to complete. Training programs are designed to equip you with skills, safety precautions, and techniques you will need to enter the employment field. Therefore, if you desire to switch careers, the short massage therapy training programs are a real plus.
Flexible class schedules: If you're thinking about switching careers or enhancing your career with additional training, your busy work schedule and personal life may prevent you from achieving your goals. Fortunately, Northwest Academy's Seattle clinical massage therapy school can tailor a training program that can fit your lifestyle and schedule.
Take the Next Step to Become a Massage Therapist
Now that you know the several benefits of attending a Seattle clinical massage therapy school, enroll for a massage therapist course at Northwest Academy. You will learn anatomy and physiology, kinesiology, massage theories and practices, pathology, first aid and CPR that will prepare you for a massage therapist career. For more information contact an admissions assistant today.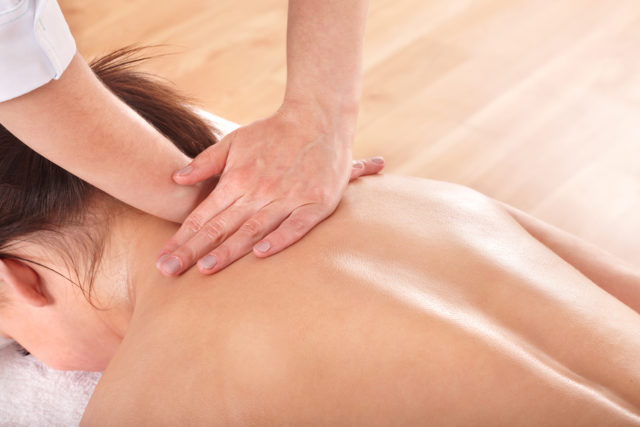 Have you stopped to ask yourself why a healing method that has been used for over 4000 years is now getting popular? Perhaps it's because people are finally respecting this old healing method. Today, medically modeled massage is one of the fastest growing fields in the massage profession. Whether you have a desire for offering relaxation massages or you are passionate about assisting your patients with injuries or specific conditions, your education and experience from Seattle Massage Schools will help you succeed in your career.
4 Tips on How to Choose the Right Seattle Massage School
There are numerous Seattle Massage Schools and finding the right one can be an overwhelming process. It's hard to choose a massage school that can provide you with the best training. Ideally, you need a Seattle massage school that:
Has small classes: You should only consider Seattle massage schools that have the smallest classes. Small classes will help you get the one on one attention you deserve which is essential for you to succeed in this career path.
Flexible class schedule: Life is often busy for most people, especially if you're juggling between work and family. Therefore, you need a Seattle massage training program that can design a massage program to fit your lifestyle and schedule.
Experienced faculty: Ensure that the Seattle massage therapy school you choose consists of licensed massage therapists, chiropractors, kinesiologists, naturopathic physicians, and physical therapists.
Research or evidence-based curriculum: According to the Massage Therapy Foundation, massage therapists should have the necessary skills and knowledge to assess the available research and make effective clinical decisions. This can only be possible by choosing a Seattle massage school that has developed its curriculum around both theories and practices that are evidence-based. Additionally, the institution you choose should also utilize different classroom assessments.
More and more patients and physicians are realizing that medically based massage isn't just an alternative treatment but a necessary one. What's more, many insurance companies are now paying for medically modeled massages that have been prescribed by doctors for different ailments such as falls, work-related injuries, sports activities, auto accident injuries, and diseases.
Consider a Second Career in Massage Therapy
Psychologists agree that loving what you do is necessary to achieve job satisfaction. Therefore, if your current job is very demanding, you should consider a career change. Among all health care careers, the U.S. News has ranked massage therapist as the fourth best in terms of job prospects, salary, and work-life balance. Follow the above tips to find the best Seattle massage therapy schools. If you have any questions, visit Northwest Academy or call a helpful academic adviser at 206-932-5950 today.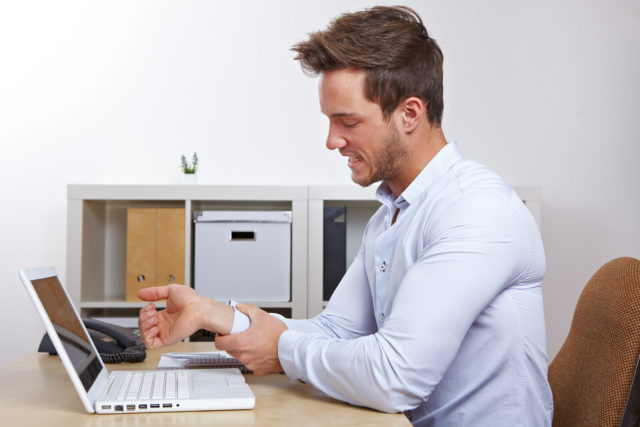 In our fast-paced, technology-addicted world, Carpal Tunnel Syndrome is a common complaint. The stiff muscles and shooting pain sufferers experience can have a significantly negative impact on daily life. As a professional therapist or bodyworker, it's likely you will work with a client who has Carpal Tunnel Syndrome. Understanding this increasingly common condition will allow you to help your clients achieve maximum relief.
What is Carpal Tunnel Syndrome?
Carpal Tunnel Syndrome occurs when pressure is exerted on the median nerve that runs through the arm and wrist. This nerve controls motion and feeling in all digits except the little finger. When the nerve reaches the wrist, it runs through a narrow structure of bone and ligament called the carpal tunnel. Constant pressure on the nerve causes it to press against the bony parts of the structure. If left untreated, the nerve will sustain damage that can cause a variety of symptoms.
Numbness
Loss of muscle strength
Tingling
Pain in fingers, hand, or forearm
Many sufferers first notice their symptoms at night.
Getting a Diagnosis
As always, patients should seek an official diagnosis from their primary medical physician. The doctor will start with a medical history. People with arthritis, hypothyroidism, and diabetes are at higher risk of developing the condition. The doctor will ask about recent injuries or accidents affecting the head, shoulders, arms, or hands. They will also examine your daily routine. Those with jobs that require small, repetitive movements of the hands and wrists have a greater chance of their symptoms being caused by Carpal Tunnel Syndrome.
The doctor then performs a physical examination. They will check muscle strength, sensation (the ability to feel), and the general appearance of the head, neck, shoulders, arms, wrists, and hands. Some specialists may order blood or nerve tests to verify results.
Traditional Treatment Methods
Depending on the severity of symptoms, conventional treatment options for Carpal Tunnel Syndrome vary. Milder symptoms can often be treated effectively at home.
Stop any activities that may be causing symptoms. If that is not possible, try to rest your wrists and hands often.
Place an ice pack on wrists for 10-15 minutes at a time up to 2 times per hour to reduce discomfort.
N-SAIDs, like Ibuprofen or Naproxen Sodium, reduce painful swelling.
Wearing a wrist splint while sleeping can lessen pressure on the median nerve.
If symptoms are allowed to progress, more severe interventions may be necessary. Powerful anti-inflammatory medications, called corticosteroids, can be prescribed in pill form or injected directly into the wrist. While these medications can significantly reduce pain associated with Carpal Tunnel Syndrome, they do not provide permanent relief. Surgery is an option for the most advanced cases.
Other Self-Treatment Options
There are some simple steps everyone can take to decrease the intensity of symptoms and frequency of attacks caused by Carpal Tunnel Syndrome.
Get treated for contributing conditions.
Maintain a healthy weight.
Quit smoking.
Exercise regularly.
In addition to lifestyle changes, sufferers should take measures to protect their wrists and hands.
Keep wrists elevated when using a keyboard.
Keep shoulders relaxed and at the sides while typing or working.
Use the whole hand to grip items rather than just fingers.
Switch hands during repetitive motions.
Massage Therapy for Natural Pain Relief
Certain massage techniques have been proven to relax tight muscles and fascia in the arm and shoulder and reduce pressure on the median nerve. For clients with Carpal Tunnel Syndrome, a muscle specific massage will help address holding patterns associated with repetitive use while also increasing blood flow to the affected region. Leaving your client feeling loose, refreshed, and hopefully pain-free.
Contact us today to learn more about how massage therapy can be an effective treatment for carpal tunnel syndrome.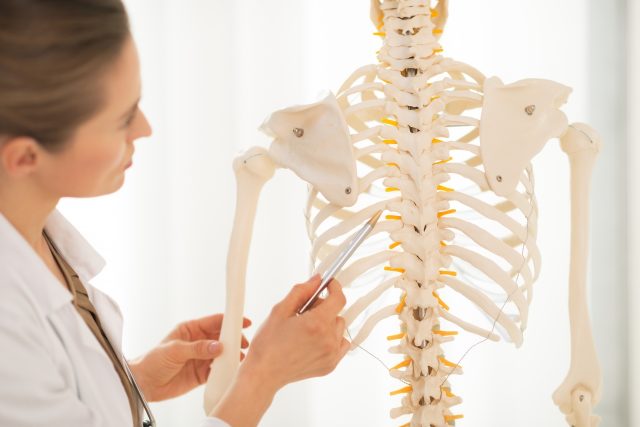 When evaluating massage school cost at a leading massage school or any college, you may calculate the costs of college through the typical "Room & Board" or "Per Credit Hour" cost advertised by colleges throughout America. However, a bulk of your massage school costs may not often be associated with the advertised price of your massage school education. Massage school, like life, can add up in many ways unseen, unexpected, and sadly, unplanned for. Knowing what the costs can be and strategizing how to limit them are vital skills any college student can and should learn.
What Are Some Examples of Hidden Costs Not Advertised in the Price of a Massage School Education?
If you ever get in a bind financially and you have to use a credit card for your school fees, the interest payments are added costs. They could range from 3% – 30%. You could be paying for an extra semester or two alone just in interest payments.
Some colleges and universities charge extra fees for extra services. Find out if your massage school has any added-on fees for services that you want or need. These could include health center fees, athletic center fees, student activity fees, graduation fees, academic transcript fees, etc.
Books and media can be one of the largest added costs. There will be required texts, but you will also have recommended texts that are used to enhance your knowledge of the material.
Technology can be as pricey as you want or need it to be. Do you need a new desktop, laptop or tablet? Do you need a more advanced phone? Do you need to purchase a software package such as Microsoft Office?
If you drive a long distance to massage school, gas, tolls, auto insurance, general wear and tear on the automobile, and parking can all add up.
It's no surprise to anyone who has lived life in a dormitory that the staples of the college cuisine are ramen noodles, microwave popcorn, and pizza. If you buy one pizza per week, it can add up to $2000 in pizza costs over a four-year education.
Outfitting a apartment or dorm room can be expensive when you add up the costs of televisions, bedding, cable or satellite fees, lamps, linens, posters, waste baskets, toiletries, hygiene, bulletin boards, and the rest.
How Can You Save Money and Still Get a Great Massage School Education?
Go local! – One of the major ways you can save on any school is to attend a school in your area. Not only are toy helping the local economy, but you can save on full-time parking costs, dormitory costs, eating on campus, eating out daily, laundry service, mailing expenses, etc. Going local may be the best way to save the most money on college expenses.
You may be able to rent or trade texts on campus or online, depending on the course, your region, and the site. Trading, borrowing, or buying used may be the way to save hundreds of dollars on books.
Take advantage of student discounts such as specials on computers, software packages, and other technologies.
It has been estimated that students spend $250 to $500 per month on costs not directly associated with the advertised price of the school. Staying local can not only assist you in saving money, it can also help you stay focused. Being away from home for an extended period of time can be hard on the psyche and the emotions, as well as time consuming dealing with the everyday demands of dormitory life. Staying local can be a key factor in maintaining a focus that will make you a success.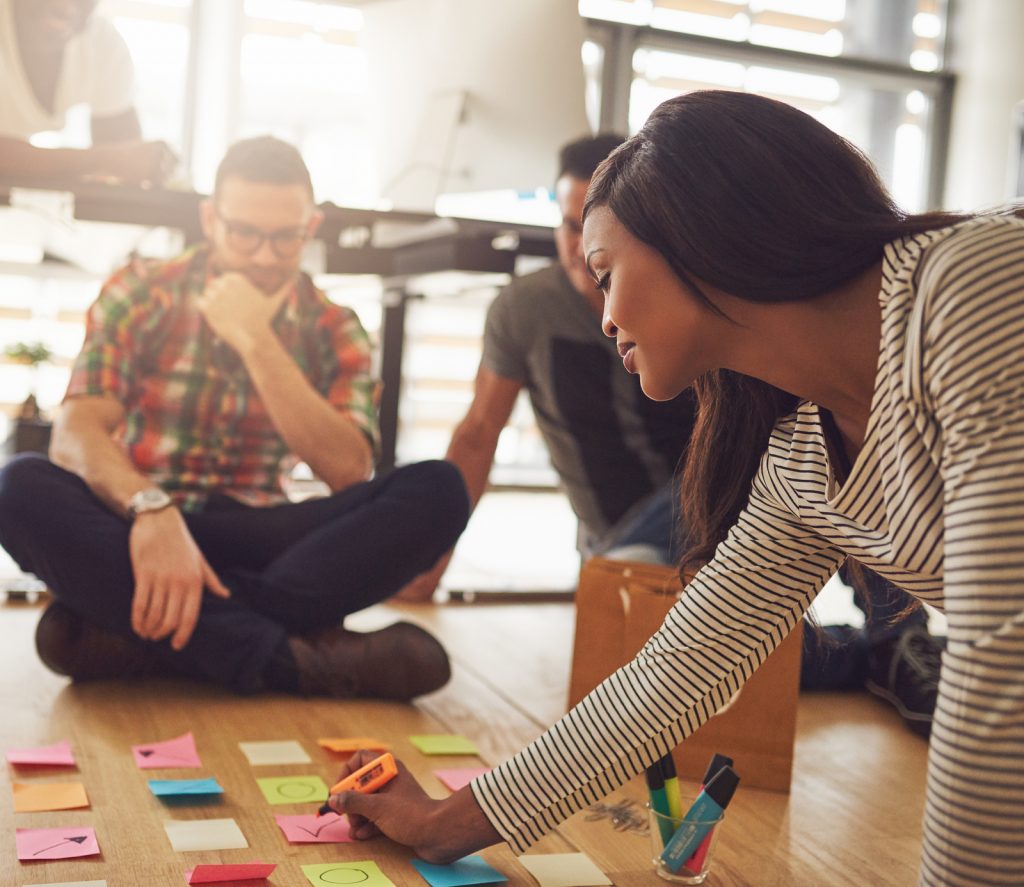 When selecting which massage school to attend, many people do not think to ask about the program's class sizes. Research has shown repeatedly the benefits of smaller class sizes in the primary and secondary grades. These benefits can be seen in licensing programs as well, especially in hands-on programs, such as massage therapy. Students receive many advantages from attending a massage school which recognizes the importance of smaller class sizes.
Individualized Instruction
Every student learns a little bit differently than their peers. When there are fewer students in the classroom, it is only logical that the teacher will have more time to devote to providing individualized instruction to each student. This valuable one-on-one teaching time allows the massage school instructor to observe and correct each student's technique before bad habits can be formed. This is so important in massage therapy, as poor techniques can cause injury to the patient or therapist.
Increased Confidence
Studies have shown that students in smaller classes tend to be more knowledgeable and perform better on standardized assessments than those enrolled in larger classes. This leads to increased confidence for these students, a very important and desirable attribute for anyone who is just getting started in a new professional career.
If you are interested in becoming a message therapist and would benefit from studying in a smaller class setting, contact Northwest Academy by calling 206-932-5950. Our massage school offers the smallest class sizes in the Pacific Northwest, so you always get the individualized attention you deserve.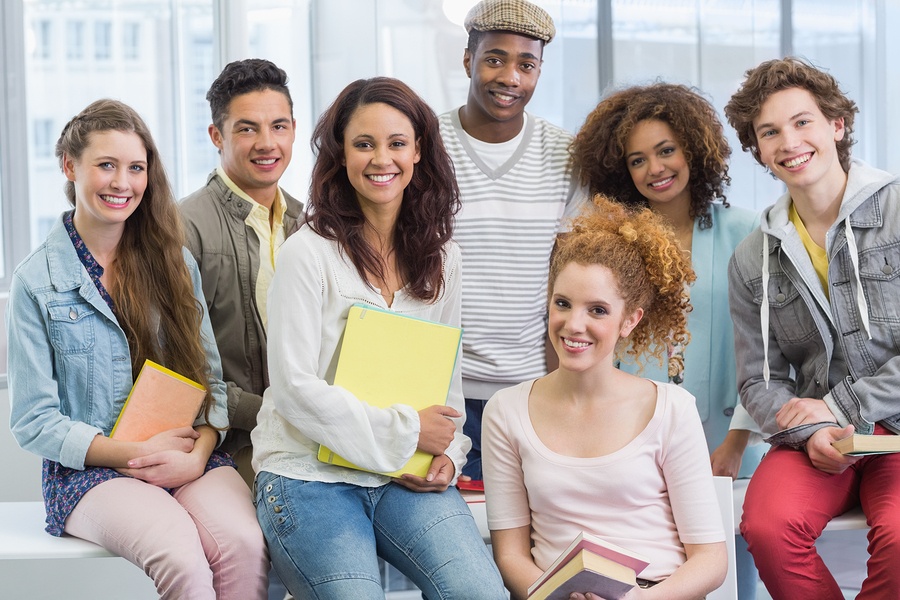 If you're considering going to school to become a massage therapist, you may be as excited as you are worried. Whether massage therapy would be your first experience in a full-time job or a career change after already being in the workplace, going to school for a new skill and profession can be daunting.
But it doesn't have to be! With a little information on your side, you can feel comfortable and even enthusiastic as you embark on this new adventure. Here are three tips on how to succeed in massage therapy school—and to be happy while doing so.
Commit to the goal of graduation. Before you even sign up for your first class or attend your first lecture, you should decide that this is what you want to do. After that decision has been made, you will find the energy and focus that it takes to accomplish your goal. It's just like your parents (or grandparents) always told you: "Where there's a will, there's a way." If you want to achieve the goal of becoming a licensed massage therapist and actually believe that you can do it, then you will, whether it takes six months, a year, or more.
Find a study partner or group. In massage therapy school, you'll likely be learning about the human body in more detail than you ever have before. And when it comes to memorizing huge lists of terms in anatomy or studying a bunch of new vocabulary, having a study partner makes all the difference. Even if you think you study better alone, it's still wise to find a fellow student or two and exchange contact information. You never know when a copy of someone else's notes will come in handy or when you'll need help with an assignment. Plus, when you're in massage therapy school, it's always nice to have a buddy to give your shoulders a nice rub when you're feeling stressed!
Take time for self-care. Just like an airline flight attendant will tell you to secure your own oxygen mask before helping anyone else, you've got to take care of your own body and mind before you'll be able to help anyone else through a career in massage therapy. This applies to your time in massage therapy school as well; you won't be able to fully apply yourself and focus on your coursework if you haven't taken care of yourself first. This self-care might come in the form of meditation, scheduled time off from schoolwork, time to prepare a healthy meal, or alone time to just decompress and watch a favorite show. Whatever it is, set aside the time to do it and honor that commitment to yourself.
If you can mentally commit to massage therapy school, find a support group in your classes, and make time to take care of yourself while you do it, you'll be prepared to succeed not only in school but in your career in massage therapy as well. And as you undertake this new journey into massage therapy school and beyond, you can feel confident that your career choice will help other people as much as it helps you.
Click here for more information about attending Seattle Massage School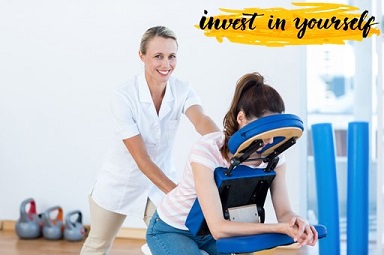 Becoming a massage therapist is a wonderful career path to follow. It is a skill you can carry with you anywhere you go. Here are 8 reasons why attending massage school is worth the financial investment.
It's a skill you can take with you anywhere you go. Though you may have to update your license depending on where life takes you, you will always be able to take this skill with you on the road. You can work for a massage franchise company, start your own practice or go on the road with a professional athletic team. You can even work with a cruise line and see the world.
People love massage. Massage is often seen as a luxury, but more and more people are realizing the many health benefits that come with massage. From helping with insomnia, relieving stress and preventing and treating injuries, massage has become a perfect tool for helping people live healthier lives.
You learn more about yourself. Massage isn't just for helping others, it can help you learn more about yourself. Like how you handle stressful situations and what your boundaries are.
Massage school is a great stepping stone. If you are just graduating high school or looking to transition careers, massage school is a great stepping stone for that. It pays more than your regular retail job making it ideal for a student needing to make their way to college.
Set your own schedule. Once you graduate, setting your own schedule is fairly simple. Most massage clinics are open seven days a week. If you open your own practice, your schedule is up to you.
Flexibility. Most massage schools have several programs to choose from. You can attend part-time or full time. You can also pick between daytime classes, evening or weekend.
Endless opportunity to further improve yourself. Once you have your license, you have to keep it up to date and attend continuing education courses which means you get to learn more! There are always fascinating topics to pick from including aromatherapy, prenatal and infant massage as well as sports massage therapy. There are even courses in equine and canine massage!
You can help others. Going to massage school will lead you to a path to become or enhance your nurturing skills. It's a great way to help others live healthier lives.
What are you waiting for?
Click here: For more information bout our Massage School Programs
Click on your massage school of interest below:
Seattle Masage School | Tacoma Massage School | Bellingham Massage School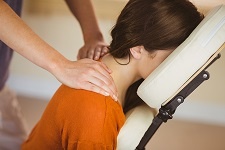 Have you been looking for a career where you can work independently and make a good living – as well as help people feel their best? If the answer is yes, then attending a massage school may lead you to the career you will be proud of.
Learning styles in massage school
What is your learning style? Do you do best in a classroom setting where the instructor gives lectures? Do you learn best by using charts, videos or other visuals? Or, are you able to retain more information if you are participating in activities that help the information to sink in?
Lecture
Visual
Kinesthetic (hands-on)
Lecture
Do your eyes glaze over and your mind wanders during long lectures? If the answer to that is yes, you aren't alone. You try to pay attention, but once the lecture is over you realize you haven't retained what you should have. A large majority of classrooms use the lecture-based type of teaching.
While some lecture in the classroom is necessary, studies have shown that during a lecture, the instructor usually says about 100-200 words a minute. Out of these, the typical student hears only about half. Add a wandering mind to the equation, and comprehension during lectures is an ineffective way to teach – and to learn.
Visual learner
If you learn best by using visual aides, you probably have found methods that help you organize and retain information. There are many great visual learning tools used in massage therapy school. Anatomy charts, muscle maps and models compliment a student that does best with a visual learning style.
Kinesthetic learner
Many people learn best when they are engaged in activities – watching and performing the task that is being taught. Those who prefer the kinesthetic learning style may find it difficult to sit through a lecture, and retain very little of what is shared.
Kinesthetic learners like to get in and do it! If this physical and hands-on style of learning is more like you, you may find massage therapy school right up your alley. Since massage therapy is a hands-on field of study, most students who are interested in massage school are kinesthetic learners. When you attend a massage therapy school, you will experience a lot of hands-on activity – both by learning to do massage, and by receiving massages from your fellow massage therapy school students.
Massage school typically integrates all of the learning styles in ways that will lead you to a successful career in massage therapy.
Click Here: For more information about learning styles used at seattle massage schools

Succeeding in massage school requires more than just a passion for the field. Such an education program requires the learning of diverse hands-on techniques and the study of human anatomy, physiology, and otherwise. Through the fusion of both and professional development, you'll learn how to use specific techniques and theories to address individual needs. Enrolling in a massage school thus means cultivating your own therapeutic approach through such diverse training.Through this process, you will not only need a passion for relieving others' pain, but also some key supplies to start your career in this growing industry.
Tables & Tools
The foundation for any massage practice is a suitable table, chair, or mat, whether stationary or portable. Accessories help ensure client comfort, from body cushion systems to face cradle covers that add extra protection. Specialized tools will vary according to one's specialization in massage school and include the following.
A range of manual massage tools (T-Bars, Thumbsaver, etc) for specific purposes, from Trigger Points to pressure relief.
Massage Stones or Cryocups for hot and cold therapies.
Thumpers, which are manual or electric tools of eight massage spheres, that provide hand-held stimulation of pressure points.
Hot and cold packs, as well as electrical warming units, for specific therapies.
Exercisers or small balls for improving finger, hand, and forearm strength.
Bolsters, pillows, or wedges for joint support and client comfort.
Other potential tools include accessories for one's table, chair, or mat like cotton, fleece, or disposable sheets, covers, or padding, and towels and cleaning products.
Oils & Lotions
Many supplies are essential for the therapeutic side of massage school, especially in ensuring a relaxing sensory experience for clients. Understand these different therapeutic tools will help you determine which are necessary for your specialization.
Topical pain relievers, balms, and analgesics help relieve muscular or joint pain.
Essential oils come from plants, while blends combine fragrances for various purposes.
Natural herbs fulfill medicinal needs through infusion or distillation with oils.
Skin shields create invisible barriers to help address specific skin conditions.
Creams and lotions address friction and tension while soothing and moisturizing the skin.
Through various courses at massage school, you'll learn which of these diverse tools are best suited to your particular field and adapting to clients' specific needs therein.
Music & Media
Massage school will add various multimedia to your therapeutic toolbox, but you can start with several on hand. Music is the most obvious massage tool in its ability to ensure a soothing therapy experience, but instructional and other books and videos will be important parts of your resource library. Charts, too, will be essential in providing greater understanding of the human body and how massage provides relief. Anatomy, trigger point, and reflexology charts will be useful in massage school and beyond as you learn about and learn to explain pain and therapy, while posters, skeletons, and decoders will similarly support your practice. Lastly, developing concise and clear marketing media will be essential to your long-term professional development – from flyers for your business to business cards and your resume.
With the right tools, you can ensure that your time at massage school starts off right. As you learn various techniques, from pressure point stimulation to more elaborate Swedish massage, you'll expand the tools and wisdom at your disposal. Through the combination of theory, hands-on experience, and professional development, you'll learn to address individual therapeutic needs and understand how human bodies move, hurt, and heal. Gathering some of these essential tools to start will provide the strong foundation you will need for succeeding in massage school.
Click Here: For more information about supplies you might need during and after massage school
Seattle Massage School | Tacoma Massage School | Bellingham Massage School