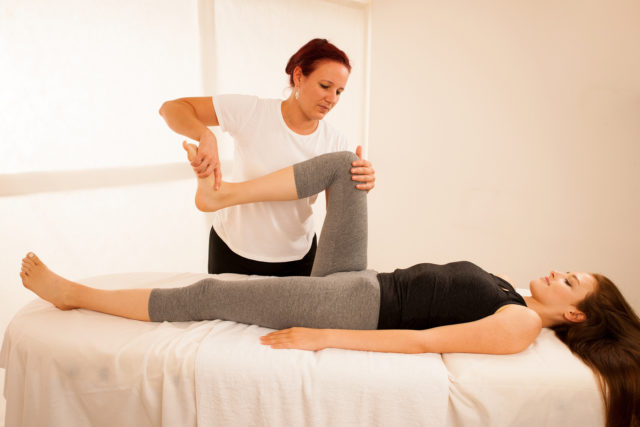 Is your career in the health industry? Do you want to join a career that will enable you to promote healthy lifestyles? If this is the case, going to Northwest Academy's Seattle clinical massage school may be the best option for you. Clinical massage therapy is an effective form of treatment of different kinds of ailments, diseases, and injuries. As a clinical massage therapist, you will use specific techniques that will ease muscle pain, reduce stress, and contribute to the overall wellness of your clients.
5 Benefits of Attending a Seattle Clinical Massage Therapy School
Graduate with the essential skills: Northwest Academy's Seattle clinical massage school involves a lot of hands-on training. The qualified instructors will train you in anatomy, musculature, and other massage therapy techniques. After graduating, you will have the needed practical experience to work in clinics, hospitals, and spas.
You will become licensed: Most states require that massage therapists be licensed. For you to obtain your massage therapist license, you have to first complete a certification or degree program at a recognized Seattle clinical massage therapy school and obtain the necessary massage therapy experience. One of the main reasons why massage therapy has become a respected profession is due to the strict requirements that massage therapists have to meet.
Qualified and licensed massage therapists are in high demand: The value of licensed massage therapists is now widely recognized. This has led to job growth in this industry; in fact, the BLS has predicted that it will experience a job growth of 26 percent more than the average. This means that it has a faster growth rate than the nursing profession which is at 15 percent. There are always new massage therapist jobs being created in places such as office buildings and nursing homes.
It takes a short time to become a licensed clinical massage therapist: When most people think of starting a new career, they imagine spending two or four years in college. However, a typical training program at Northwest Academy's Seattle clinical massage school takes between seven months and one year to complete. Training programs are designed to equip you with skills, safety precautions, and techniques you will need to enter the employment field. Therefore, if you desire to switch careers, the short massage therapy training programs are a real plus.
Flexible class schedules: If you're thinking about switching careers or enhancing your career with additional training, your busy work schedule and personal life may prevent you from achieving your goals. Fortunately, Northwest Academy's Seattle clinical massage therapy school can tailor a training program that can fit your lifestyle and schedule.
Take the Next Step to Become a Massage Therapist
Now that you know the several benefits of attending a Seattle clinical massage therapy school, enroll for a massage therapist course at Northwest Academy. You will learn anatomy and physiology, kinesiology, massage theories and practices, pathology, first aid and CPR that will prepare you for a massage therapist career. For more information contact an admissions assistant today.