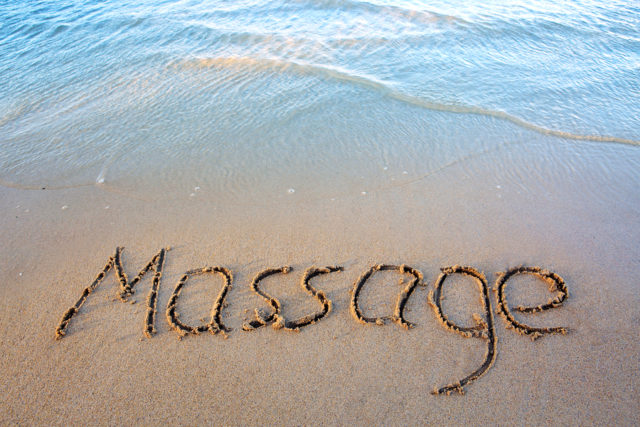 When it comes to a massage therapy career, the possibilities are endless. Massage therapists are able to work on cruises, in hospitals, in chiropractic centers, and even in airports. If you are someone who loves to travel, you may be wondering how you can incorporate your massage therapy career, and your love of traveling into one incredible life.
As a massage therapist, the world is your oyster. Not only can you help others relax and rehabilitate, you can also enjoy the exciting world of traveling as a massage therapist yourself. If you would like to find out how you can marry your two loves of travel and massage, check out some of the ways you can make your dream life a reality.
If the open sea is calling you, you might consider a massage therapy career aboard a luxury cruise liner. Along with helping vacationers relax and unwind, you can take in the beauty of some of the world's most beautiful tropical destinations. Imagine yourself giving a world class massage to a couple who has just been married on day one, and then you could find yourself enjoying a beverage on a white sandy beach, overlooking the ocean on day two. This could be your every day life as a massage therapist, working on a cruise. Consider a massage therapy career and explore the possibilities yourself.
If you love traveling, massage therapy, and sports, you may consider starting your massage therapy career at an athletic training facility. You could be a massage therapist to one of your favorite athletes. You could travel from one stadium to another, providing relief and comfort to an athlete. If you want to work as a massage therapist in the Olympic field, you can make your dream a reality Many Olympians travel with their massage therapists to help them through grueling training sessions and competitions. While your client is busy working toward that gold metal, you may find yourself exploring the sites in China, South America, Canada, and more! This can be your reality with a massage therapy career.
If you are someone who prefers to be their own boss, you can choose where you would like to work. With the right marketing, you can open your services to various jobs, students, religious groups, and more. You can travel all over the country, and even the world, and offer world class massage therapy.
Do you love spas and resorts? If so, you might want to start your massage therapy career at a 5-star resort and spa. You could be just the person who helps an overworked executive begin to relax during their spa getaway. On your days off, you may find yourself looking at historical landmarks in Europe, or relaxing with a margarita on a beautiful beach in Mexico.
A massage therapy career can satisfy all areas of your life. If you are looking to incorporate massage therapy, and your love of traveling, into an exciting career, train to become a licensed massage therapist today. Your massage therapy career awaits.