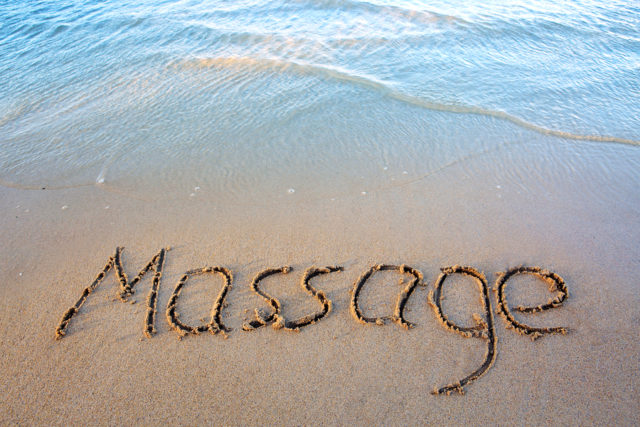 When it comes to a massage therapy career, the possibilities are endless. Massage therapists are able to work on cruises, in hospitals, in chiropractic centers, and even in airports. If you are someone who loves to travel, you may be wondering how you can incorporate your massage therapy career, and your love of traveling into one incredible life.
As a massage therapist, the world is your oyster. Not only can you help others relax and rehabilitate, you can also enjoy the exciting world of traveling as a massage therapist yourself. If you would like to find out how you can marry your two loves of travel and massage, check out some of the ways you can make your dream life a reality.
If the open sea is calling you, you might consider a massage therapy career aboard a luxury cruise liner. Along with helping vacationers relax and unwind, you can take in the beauty of some of the world's most beautiful tropical destinations. Imagine yourself giving a world class massage to a couple who has just been married on day one, and then you could find yourself enjoying a beverage on a white sandy beach, overlooking the ocean on day two. This could be your every day life as a massage therapist, working on a cruise. Consider a massage therapy career and explore the possibilities yourself.
If you love traveling, massage therapy, and sports, you may consider starting your massage therapy career at an athletic training facility. You could be a massage therapist to one of your favorite athletes. You could travel from one stadium to another, providing relief and comfort to an athlete. If you want to work as a massage therapist in the Olympic field, you can make your dream a reality Many Olympians travel with their massage therapists to help them through grueling training sessions and competitions. While your client is busy working toward that gold metal, you may find yourself exploring the sites in China, South America, Canada, and more! This can be your reality with a massage therapy career.
If you are someone who prefers to be their own boss, you can choose where you would like to work. With the right marketing, you can open your services to various jobs, students, religious groups, and more. You can travel all over the country, and even the world, and offer world class massage therapy.
Do you love spas and resorts? If so, you might want to start your massage therapy career at a 5-star resort and spa. You could be just the person who helps an overworked executive begin to relax during their spa getaway. On your days off, you may find yourself looking at historical landmarks in Europe, or relaxing with a margarita on a beautiful beach in Mexico.
A massage therapy career can satisfy all areas of your life. If you are looking to incorporate massage therapy, and your love of traveling, into an exciting career, train to become a licensed massage therapist today. Your massage therapy career awaits.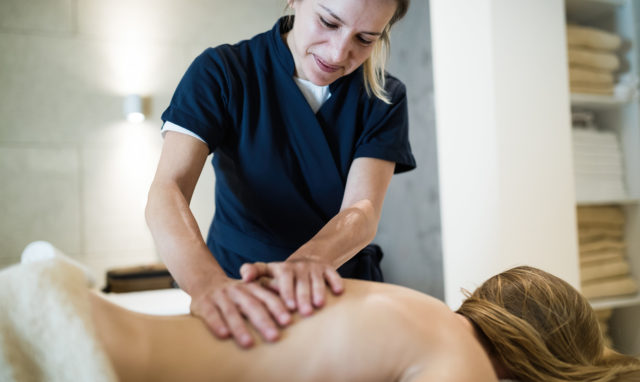 Massage Therapy Job Outlook – A career in massage therapy gives you the power to relieve pain and promote health while earning a good income. Nationally, the field is expected to continue growing at an accelerate rate through the year 2024.
For massage therapy Seattle and its tech-heavy culture make a perfect match. If you are thinking about a career in massage therapy Seattle is one of the best places in the country.
Washington State Requirements
Massage therapists are regulated by the Washington State Department of Health, Board of Massage. To maintain an active license, therapists must meet the following requirements.
Applicants must complete an approved training program that includes:
130 hours anatomy and physiology
40 hours kinesiology instruction
50 hours pathology
265 hours theory and practice, including technique
55 hours clinical and business practices
Red Cross first aid certification
CPR certification
4 hours HIV/AIDS discussion
Those who received training out-of-state or who are licensed in another location may not meet Washington state education requirements. To verify previous experience, a verification form must be completed by the jurisdiction or school where your credentials were gained.
All applicants must successfully complete the National Certification Board for Therapeutic Massage and Bodywork (NCBTMB) or Federation of State Massage Therapy Boards (FSMTB) examination.
After completing the training program and testing, therapists must submit all necessary paperwork to the Board of Massage, along with any applicable fees. Once your application information is verified, you will receive your Washington state massage therapy license.
Massage therapy licenses expire on the holder's birthday every year. They can be renewed up to 90 days in advance.
Every two years, practitioners must complete 24 hours of continuing education credits. These must include:
8+ hours direct massage skills training
4+ hours professional ethics, communication, or review of state laws and regulations
2 hours review of professional roles and boundaries
Massage Therapy Seattle Area Employment Outlook
For those practicing massage therapy Seattle has a variety of job opportunities in different industries.
Personal care services, such as in-home aid
Working with other health practitioners as part of a team
Amusement and recreation, such as spas and high-end hotels
Hospitals and long-term rehabilitation care
Massage Therapy Job Outlook for Washington is great in general. For a successful career in massage therapy Seattle is a great place to set up a freelance operation. For mobile massage therapy Seattle is the perfect place to create your own career by making office visits.
When it comes to pay for those practicing massage therapy Seattle is one of the best paying locations in the country. Seattle area therapists command an impressive hourly mean wage of $26.89, well above the national average of $19.17.
Washington has the 4th highest demand for massage therapists in the country. The state also consistently posts high employment rates for those in the field.
Massage therapy positions in Washington are expected to increase by 41.3% in the next 8 years. The demand for new massage talent will soon cause a shortage of qualified applicants. This could drive wages up in the future, making the area even more attractive for knowledgeable bodywork professionals.
When practicing massage therapy Seattle offers opportunity and variety. Enjoy a fulfilling and profitable career as a respected health professional. When it comes to massage therapy Seattle is the best place in the country to learn, practice, and live.
For questions relating to the Massage Therapy Job Outlook in Washington State contact our admission department today!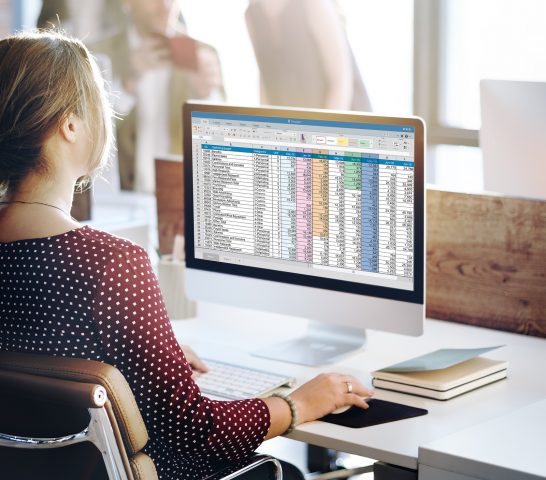 The dreams of owning your own business are layered with the benefits of doing so: making your own schedule, doing something you love, being your own boss, leaving the time clock and name badge to the annals of history. You may not, however, be prepared for the required work that must be done as owner or co-owner of a business.
If you purposely or accidentally neglect massage therapy bookkeeping requirements, you may have to pay for it later. It is better to be prepared, organized, and aligned with both state and federal requirements for entrepreneurs so that you can focus even more of your energies on the mission of your massage therapy business.
Tips for Massage Therapy Bookkeeping and Tax Requirements as an Independent Massage Therapist
Get educated, knowledgeable, and licensed in the field. There are great massage therapy programs available to you wherever you are located. To be in compliance in most states, you will have to provide licensure. A good massage therapy program will also give instruction about how to run a business, how to file with the state revenue departments and the IRS, and how to keep the paperwork under control.
Taxes – Taxes can be the bane of any business owner, yet they are mandatory. It is best to have a system that works for you. While some massage therapists may choose to do their own personal taxes or quarterly business taxes, many also contract with a licensed tax professional. There are books and online courses available for learning the process of taxation, but as other therapists therapists for advice.
Keep accurate and precise financial records – The key to efficiency in massage therapy bookkeeping is routine. Figure out a system that works for you on a daily basis and then keep it. Having accurate, precise records of your business expenses, appointments/sessions, and income will save you both time and money when the records are needed. Whether you are using a computer-based system, cloud-based system, or file folder system, keep it organized. Poor record keeping inevitably leads to lost time, and as a small business owner, time has financial value.
Keep thorough records – No one ever wants to be a part of a legal suit, but it can happen. Medical and health services professionals are often called as trusted witnesses for a variety of legal suits. When this happens, you want to have records that explains the specific reasons each patient was treated, the ailment or reason for their making the appointment, and the level of comfort after.
Estimate monthly expenses – One of the basic demands of owning a business is estimating your projected expenses so that you can create a reasonable, reliable budget. Many business owners estimate both monthly and annually, adjusting based upon need.
Familiarize yourself with accounting software – If you do decide to save on the cost of hiring a tax professional, you will need to look at various accounting software packages that keep your massage therapy bookkeeping accurate and documented. The good news is that you have many options. QuickBooks, Sage, and

FreshBooks

are three of the leaders, but there are others that may work best for you, depending on your need and level of detail.
You're going into business, in part, for financial reasons. You want your own work to result in your own profit. To make this dream real, you have to be concerned with implementing organization and accuracy in your massage therapy bookkeeping from the first time you turn the sign in the window to say "We're Open."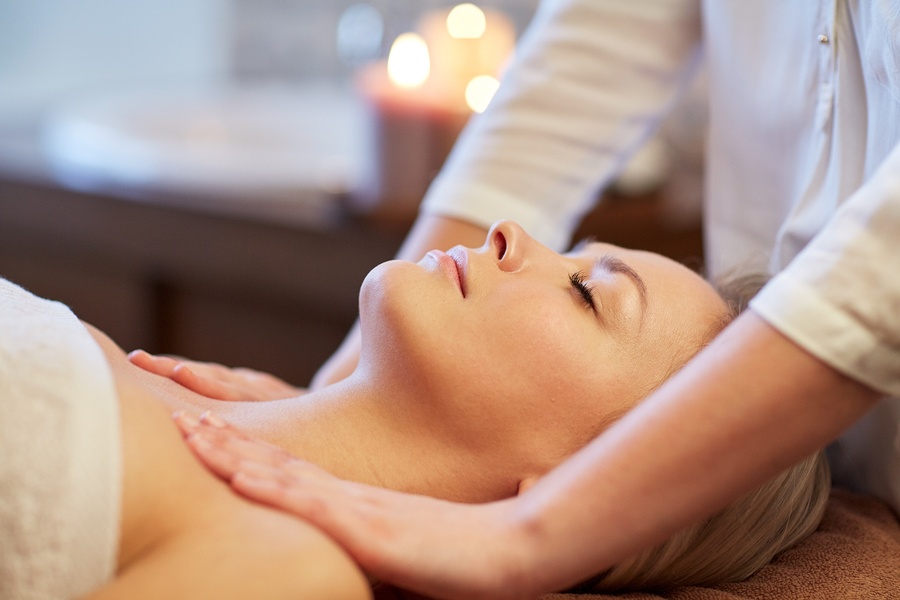 A massage career is rewarding if you enjoy helping people. As a massage therapist you work closely with patients to relieve stress and pain in muscles, bones and joints. You will work with clients of all sizes, shapes and in different physical conditions. Your knowledge, technical skills and ultimately your touch can help them heal.
A massage therapist is also a healthcare provider working with patients who have different needs. Your patients may be referred by doctors or through other connections.
Here are a few suggestions for a successful massage career practice
You are doing this physically intensive job because you want to make a difference in the lives of your clients. Adjust your expectations when you start out and concentrate on learning as much as you can even after receiving your certifications and license. Continue to study anatomy and physiology as it relates to your work.
Get to know your clients personally and show that you care about them. Concentrate on what the client has to say. You should know everything about their current health and medical history to determine what type of massage will be most beneficial for them.
Understand how your patients will respond to your touch. Ask questions as you work and explain to your clients what you are doing during the massage. You may make suggestions for special exercises for them to do at home to relieve pain and aches.
Developing a good professional relationship with your clients will bring in repeat business. They will also recommend your services to friends.
Consider specializing in a type of massage. You may want to work at a spa that offers stress relief therapy. You may prefer to work at a health club or exclusively with athletes. Experience different environments early in your massage career to determine what you like best.
Expand your massage career if you can by offering different styles of bodywork therapy. This can include hot stones, Ayurvedic, holistic and other therapies.
Remember to be patient. It takes time to build a personal practice with a massage career.
Don't let yourself burn out physically or mentally. This is a very physically demanding profession and you have to keep yourself in good shape while helping others.
The Northwest Academy for the Healing Arts offers several massage therapy programs for a massage career including continuing education.
Learn more about our massage schools here!
Seattle Massage Schools | Bellingham Massage Schools | Tacoma Massage Schools