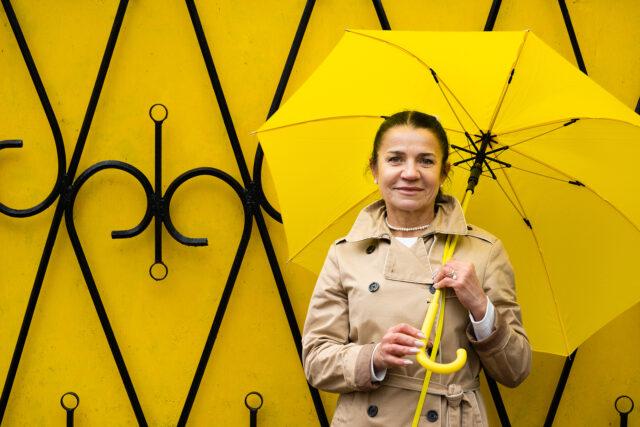 Introduction:
In today's fast-paced and stress-filled world, finding effective ways to support our mental health is crucial. While many of us are aware of traditional methods like therapy and meditation, there's one often underrated practice that holds immense potential in improving mental well-being: massage therapy. Beyond its reputation as a mere luxury or relaxation technique, massage offers a myriad of benefits that can profoundly impact our mental health. In this comprehensive blog post, we will delve into the profound effects of massage on mental well-being, exploring specific conditions and mechanisms through which massage therapy can enhance our mental health and overall quality of life.
Alleviating Stress and Anxiety:
Stress and anxiety have become all too common in our modern lives, but massage therapy can serve as a powerful antidote. Through the skillful manipulation of soft tissues and application of various techniques, massage promotes deep relaxation, allowing the body and mind to unwind. This process triggers the parasympathetic nervous system, reducing heart rate, blood pressure, and the production of stress hormones like cortisol. As a result, individuals experience a state of calm and tranquility, relieving the burdens of stress and anxiety.
Massage therapy has been the subject of numerous studies exploring its effects on stress and anxiety reduction. For instance, a study published in the Journal of Clinical Psychology demonstrated that massage therapy significantly decreased symptoms of anxiety and stress in individuals with generalized anxiety disorder. Another study published in the International Journal of Neuroscience found that massage therapy decreased cortisol levels while increasing levels of serotonin and dopamine, neurotransmitters associated with feelings of well-being and happiness.
Easing Symptoms of Depression:
Depression is a complex mental health condition that affects millions of people worldwide. Massage therapy can be a valuable complementary approach in managing and alleviating depressive symptoms. The nurturing touch and soothing movements of massage stimulate the release of endorphins, which are natural mood-elevating chemicals in the brain. Moreover, massage enhances the circulation of blood and lymph, facilitating the delivery of nutrients and oxygen to tissues while removing waste products, thus supporting the body's natural healing processes. Regular massage sessions can contribute to improved mood, increased self-esteem, and a sense of overall well-being.
Research has shown promising results regarding the effects of massage therapy on depression. A meta-analysis published in the Journal of Clinical Psychiatry reviewed multiple studies and concluded that massage therapy significantly reduced symptoms of depression across various populations. The studies indicated that massage therapy improved overall mood, reduced feelings of sadness and hopelessness, and increased the sense of relaxation and well-being in individuals with depression.
Enhancing Sleep Quality:
Sleep plays a vital role in mental health, and massage therapy can significantly improve sleep quality. By reducing muscle tension, promoting relaxation, and lowering stress levels, massage creates an ideal environment for a restful sleep. The manipulation of soft tissues triggers the release of serotonin, a neurotransmitter associated with relaxation and sleep regulation. Additionally, massage stimulates the production of melatonin, a hormone that helps regulate sleep-wake cycles. These combined effects lead to more profound and uninterrupted sleep, allowing individuals to wake up feeling refreshed and mentally rejuvenated.
Several studies have explored the relationship between massage therapy and sleep quality. A study published in the Journal of Alternative and Complementary Medicine found that massage therapy improved sleep quality in postmenopausal women by reducing symptoms of insomnia and increasing sleep efficiency. Another study published in the Journal of Clinical Rheumatology reported that massage therapy improved both sleep quality and duration in individuals with fibromyalgia, a condition often characterized by sleep disturbances.
Cultivating Self-awareness and Mindfulness:
In our increasingly disconnected and fast-paced world, massage provides a unique opportunity to cultivate self-awareness and mindfulness. As the massage therapist's skilled hands move across the body, individuals are encouraged to focus on physical sensations and engage in deep introspection. The meditative nature of massage helps individuals become more attuned to their bodies, emotions, and thoughts, fostering a sense of present-moment awareness. Through this process, massage can serve as a gateway to practicing mindfulness, both during the session and in everyday life, empowering individuals to manage stress, reduce rumination, and enhance overall emotional well-being.
Numerous studies have highlighted the link between massage therapy and mindfulness. A study published in the Journal of Bodywork and Movement Therapies found that individuals who received massage therapy reported increased mindfulness and a greater ability to connect with their bodies. The researchers suggested that massage therapy helped individuals become more present, enhancing body awareness and promoting a sense of overall well-being.
Facilitating Emotional Release and Healing:
Unresolved emotions and trauma can manifest as physical tension and discomfort within the body. Massage therapy can act as a catalyst for emotional release and healing. By applying targeted pressure and working on specific areas of the body, massage can release stored tension and facilitate the release of trapped emotions. This process provides individuals with a safe and supportive environment to acknowledge, process, and release emotional blockages. The emotional release experienced during massage can be cathartic, leading to a greater sense of emotional well-being, improved self-expression, and an increased capacity for resilience.
Research on the emotional benefits of massage therapy is growing. A study published in the Journal of Bodywork and Movement Therapies explored the experiences of individuals receiving massage therapy and found that it helped them connect with and release emotions stored within their bodies. Participants reported feeling lighter, more relaxed, and emotionally balanced following their sessions. Additionally, massage therapy has been integrated into trauma-informed care approaches, demonstrating its effectiveness in supporting trauma survivors in their healing journey.
Conclusion:
In a world where mental health concerns are increasingly prevalent, exploring holistic approaches to support our well-being is paramount. Massage therapy offers a transformative and natural method for improving mental health and enhancing overall quality of life. From alleviating stress and anxiety to easing symptoms of depression, enhancing sleep quality, cultivating self-awareness and mindfulness, and facilitating emotional release, the effects of massage extend far beyond relaxation. By incorporating massage into our self-care routines, we can unlock the transformative power it holds and take significant strides towards achieving optimal mental health.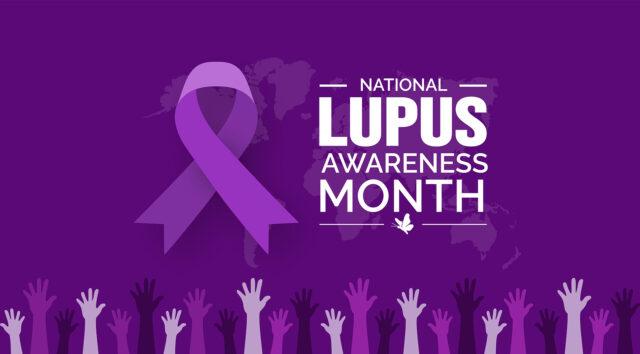 Lupus, also known as Systemic Lupus Erythematosus (SLE), is a chronic autoimmune disease that can affect various parts of the body, including the skin, joints, kidneys, heart, and lungs. The condition occurs when the immune system mistakenly attacks healthy tissues in the body, causing inflammation and damage.
While the exact cause of Lupus is unknown, it is believed to be a combination of genetic, environmental, and hormonal factors. Women are more likely to develop the condition than men, and it often appears between the ages of 15 and 44.
The symptoms of Lupus can vary widely, depending on which part of the body is affected. Common symptoms include fatigue, joint pain and stiffness, skin rashes, fever, hair loss, and chest pain. In some cases, Lupus can lead to more serious complications, such as kidney failure, heart attacks, and stroke.
There is currently no cure for Lupus, but treatment options are available to manage symptoms and prevent complications. These may include medications such as anti-inflammatory drugs, corticosteroids, and immunosuppressants, as well as lifestyle changes such as getting regular exercise, eating a healthy diet, and avoiding triggers that can worsen symptoms.
Massage therapy is one complementary therapy that may help people with Lupus manage their symptoms and improve their overall quality of life. Here are some of the ways that massage therapy can benefit patients with Lupus:
Reducing Pain and Stiffness: Massage therapy can help reduce muscle and joint pain and stiffness, which are common symptoms of Lupus. Massage can help increase blood flow to the affected areas, promote the release of endorphins (natural painkillers), and reduce inflammation.
Promoting Relaxation and Stress Relief: Stress can worsen symptoms of Lupus, and many people with Lupus experience anxiety and depression as a result of their condition. Massage therapy can help promote relaxation and reduce stress, which may help improve overall mental health.
Improving Sleep: Many people with Lupus struggle with sleep disturbances, including insomnia and restless sleep. Massage therapy can help promote relaxation and improve sleep quality, which may help reduce fatigue and improve overall well-being.
Boosting the Immune System: Massage therapy has been shown to stimulate the immune system and increase the production of white blood cells, which are responsible for fighting off infections. This can be particularly beneficial for people with Lupus, whose immune systems are compromised.
Providing a Safe and Nurturing Environment: Many people with chronic illnesses such as Lupus may feel isolated or disconnected from others. Massage therapy provides a safe and nurturing environment where patients can feel cared for and supported, which can have a positive impact on their overall mental and emotional well-being.
It is important to note that massage therapy should not be used as a substitute for medical treatment for Lupus. However, it can be a valuable complementary therapy that can help improve symptoms and overall quality of life for people with Lupus.
If you are considering massage therapy as a treatment option for Lupus, be sure to talk to your healthcare provider first. They can help you determine if massage therapy is a safe and appropriate option for you, and can also recommend qualified massage therapists who have experience working with patients with Lupus.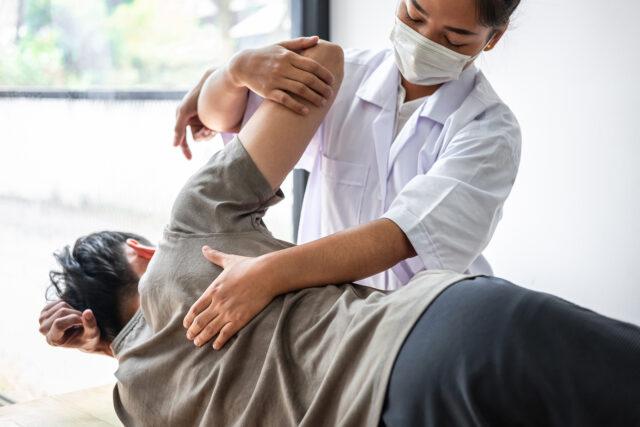 Massage Therapy: An Effective Complementary Treatment in Healthcare
In recent years, the use of complementary and alternative medicine (CAM) in healthcare has increased in popularity. One such practice that has gained significant attention is massage therapy. Massage therapy is a hands-on technique that involves the manipulation of soft tissues in the body to promote relaxation, reduce stress, and alleviate pain. While once considered a luxury, massage therapy is now recognized as a viable complementary treatment in healthcare.
Massage therapy has been shown to have numerous benefits, both physical and psychological. Physically, massage therapy can help improve circulation, reduce muscle tension, and improve joint mobility. It can also aid in the healing process of injuries by increasing the flow of nutrients and oxygen to affected areas. Psychologically, massage therapy has been found to reduce anxiety, depression, and improve overall mood. It can also improve sleep quality and decrease symptoms of PTSD.
Massage therapy has been used as a complementary treatment for various health conditions, including chronic pain, fibromyalgia, arthritis, cancer-related fatigue, and more. In fact, massage therapy has been shown to be as effective as other CAM modalities, such as acupuncture and chiropractic, in treating chronic pain conditions. Additionally, massage therapy has been found to reduce the need for prescription pain medications, which can have harmful side effects.
Massage therapy is also being increasingly used in hospital settings. Studies have shown that massage therapy can help improve patient outcomes by reducing pain and anxiety levels, improving sleep quality, and reducing the length of hospital stays. In addition, massage therapy can provide healthcare professionals with a non-invasive, non-pharmacological treatment option to use in conjunction with other medical interventions.
In conclusion, massage therapy has become a valuable complementary treatment option in healthcare. Its benefits range from physical to psychological, and its use has been found to be effective in treating various health conditions. With the growing body of evidence supporting its use, massage therapy should be considered as a viable treatment option in healthcare settings. If you are experiencing any health concerns, consider talking to a healthcare professional about the benefits of massage therapy for your specific needs.
Contact us today to learn more about massage therapy and our massage program options.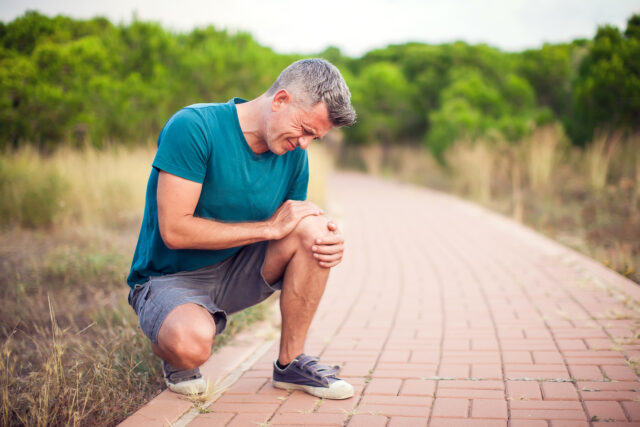 Massage therapy is a popular and effective treatment option for those recovering from injury. The hands-on manipulation of soft tissue can help reduce pain, swelling, and stiffness, as well as promote healing and improve overall function.
There are several different types of massage techniques that can be used for injury recovery, including Swedish massage, deep tissue massage, sports massage, and trigger point therapy. Each technique targets specific areas of the body and addresses different aspects of injury recovery.
For example, Swedish massage is a gentler form of massage that can be used to increase circulation and reduce muscle tension, making it ideal for early stages of injury recovery. Deep tissue massage, on the other hand, targets deep layers of muscle and connective tissue to release chronic tension and improve range of motion.
Sports massage is specifically designed for athletes and active individuals and can be used to treat a range of sports-related injuries, including sprains, strains, and overuse injuries. Trigger point therapy, meanwhile, focuses on the release of knots or tight areas of muscle that can cause pain and discomfort.
In addition to the physical benefits of massage therapy, it can also have a positive impact on mental health and well-being. Massage has been shown to reduce anxiety, depression, and stress, all of which can hinder the healing process.
It is important to note that massage therapy should be used in conjunction with other forms of treatment, such as physical therapy and medications, for optimal results. It is also important to work with a licensed massage therapist who has experience treating specific types of injuries and can tailor their techniques to meet your individual needs.
In conclusion, massage therapy can be a highly effective treatment option for those recovering from injury. By targeting specific areas of the body and promoting physical and mental well-being, massage therapy can help accelerate the healing process and improve overall function.
Learn more about the benefits of massage therapy and becoming a massage therapist.
Contact us today to learn more about our massage schools and our massage program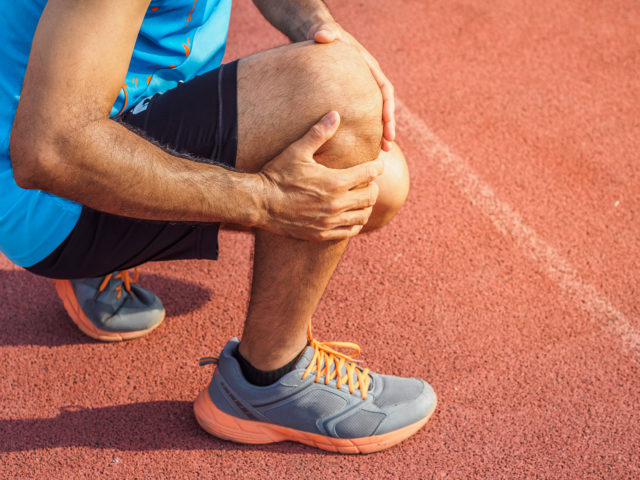 Did you know that engaging in activities that involve repetitive flexing and extending of knees can cause iliotibial band syndrome? Well, studies show that walking long distances, cycling and athletics, among others are some of the contributing factors. As a nurse, physical therapist, fitness coach or yoga instructor, you will always encounter clients with IT band injuries. According to experts, incorporating massage therapy with conventional treatment is one of the best approaches to manage IT band syndrome.
What Is IT Band Syndrome?
The IT band is a thick connective tissue that originates from the pelvic bone and extends laterally to the shinbone. The fibrous band works with hip muscles to stabilize lateral movements of the hip and knee. However, overworking the connective tissue with activities that require repetitive knee flexion and extension causes IT band syndrome. The overuse movements create friction between the band and the lateral femoral epicondyle, thus, causing discomfort when exercising, or moving. Signs and symptoms of IT band syndrome include:
Patient reports feeling an irritating pain along the lateral side of the hip and the femoral epicondyle during motion.
There is notable inflammation and swelling on the outer part of the knee.
Slight pain is felt at the beginning of an exercise and increases with intensity as the activity progresses.
Pain in the gluteal region caused by overstretching gluteus muscles.
Experiencing a popping pain that results from the rubbing of IT band against your knee during movement.
Tenderness on the lateral femoral and tibia epicondyles upon palpation
Diagnosing the IT Band Syndrome
Despite causing knee pain, iliotibial band syndrome is not the only cause of knee discomfort. Before making your diagnosis, ensure you take a history of the client's complaints and their daily activities. Usually, the iliotibial band syndrome affects people who engage in activities that put a constant strain on the knees. A client who reports being a runner, bicyclist, hiker or athlete might be a candidate of iliotibial band syndrome.
After taking the history, the next essential step is to conduct a comprehensive physical assessment to determine the precise effected location. You can use some tests such as Noble's test to assess for pain in the lateral femoral condyle. Additionally, using an Ober's test will assist you in examining the IT band for tightness. A comprehensive physical examination will give you an insight on areas that need massage therapy; to determine the appropriate techniques for myofascial release.
Managing IT Band Contracture Syndrome with Massage Therapy
As a professional health worker, ensure that massage therapy is in your to-do interventions for iliotibial band syndrome. Offering a massage along with traditional treatment has proved to be effective in enhancing recovery from the IT band syndrome. Below are the benefits of massaging your patients:
In most cases, it's a nagging pain resulting from IT band overuse that forces patients to seek professional intervention. Performing myofascial release massage on the lateral side of the effected leg relaxes the fibrous band and muscles from tension — thus alleviating the pain.
Nowadays, unique massage techniques aim to not only relieve pain but also to promote tissue healing. Addressing trigger points and hypertonicities of the leg muscles enhances blood circulation. Improved tissue perfusion allows delivery of oxygen and nutrients to enhance the healing of the injured tissues.
Restore flexibility and Improve Mobility
A patient who is suffering from IT band syndrome often complains of inability to move comfortably. Massage therapy resolves muscle stiffness and tenderness, therefore refining motion and flexibility. Therefore, after several sessions, your patient will be able to resume daily activities with ease.
When the pain is intense, most people adopt bad postures in response to the discomfort. As a massage therapist, you are equipped with unique skills to resolve tension and inflammation of the effected regions. The relaxation and flexibility of the leg enable the patients to assume their normal and healthy posture.
Alleviate Stress and Anxiety
Besides enhancing physical fitness, massage treatment helps to relieve the body from stress. Reduced anxiety in patients with IT band syndrome promotes healing and improves their emotional well-being.
What is the prognosis of Iliotibial Band Syndrome?
Typically, if you utilize the right treatment modalities, the prognosis of IT band friction syndrome is excellent. For optimum results, it is crucial to use a multifaceted approach when treating patients. Whether you are a nurse, physical therapist, or a fitness coach, integrating massage therapy with conventional treatment will yield a positive outcome.
Ultimately, adding massage therapy to your healthcare profession not only improves healthcare delivery to your clients but also makes you indispensable. Want to learn more about managing IT band syndrome with massage therapy? Contact our Seattle massage therapy schools today to discuss your massage career and educational options in Seattle, Tacoma, or Bellingham.
I addition you can also contact our partner massage therapy school; Seattle Clinical Massage School for information about a massage therapy career in Seattle, Washington.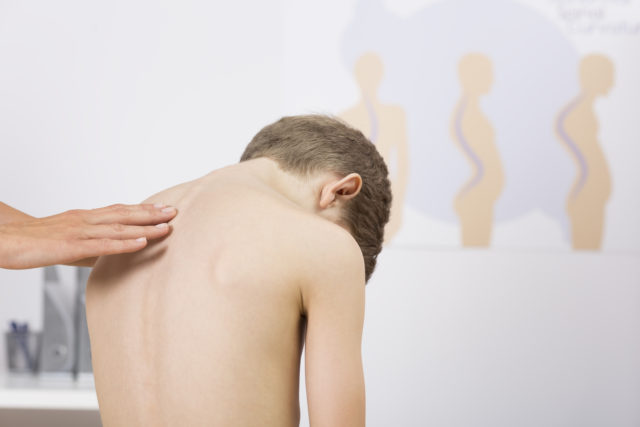 Scoliosis is a condition that millions of Americans are familiar with. You may have already worked with patients who suffer from pain, discomfort, and stiffness due to scoliosis. This condition is particularly detrimental to children, who may struggle with weak muscles, back pain, and fatigue from long periods of standing upright.
Luckily, massage therapy can be used to help treat scoliosis in children. A pediatric massage involves manipulating soft tissues with the aim of relieving tension and improving blood flow to affected regions. When done correctly, the symptoms of scoliosis in children can be significantly reduced.
Understanding Scoliosis in children
Scoliosis is a condition where the spinal cord curvature is increased more than usual. The spine typically has a mild curve as it runs across your back. However, patients with scoliosis have a spinal cord that resembles a C or an S shape.
Congenital scoliosis (in children) typically occurs during birth and affects children as they continue to grow. The severity of this condition will vary from one patient to another. Some spinal curvatures are barely noticeable, while others can even cause a deformity in the spine.
Some risk factors of scoliosis include birth defects, infections, cerebral palsy, or genetic disorders such as Down Syndrome. Adding pediatric massage therapy skills to your current knowledge base will help you provide adequate relief to scoliosis patients.
Symptoms of Scoliosis
Scoliosis in children manifests itself in many different ways. It can begin to develop in the womb due to the incorrect division of vertebrae, or vertebrae that don't fully grow during early stages. Diagnosis may be done soon after birth- or even later on when the child is 10-15 years old.
Some of the most common symptoms include:
Chronic back pain
An incorrectly tilted spine and pelvis
Fatigue from standing upright
Uneven shoulders
Benefits of Massage therapy
Pediatric massage therapy is a useful technique that can treat scoliosis in children. For example, effleurage massage techniques target the soft tissues and warm them up for adjustment. Through repeated strokes along the length of a child's spinal cord, the muscles can relax and ease pain, stiffness, or tension.
Massage therapy also uses a combination of lubricants to soften the muscles and increase blood circulation to affected areas. Children with scoliosis can enjoy significant relief from symptoms and live a healthy life with timely massage therapy sessions.
Massage therapy techniques you can learn in massage school
If you wish to advance your knowledge and skills in massage therapy for scoliosis, attending massage school is an excellent way to get started. With these advanced skills under your belt, you'll be able to provide timely pediatric massage therapy to children who've been affected by this condition.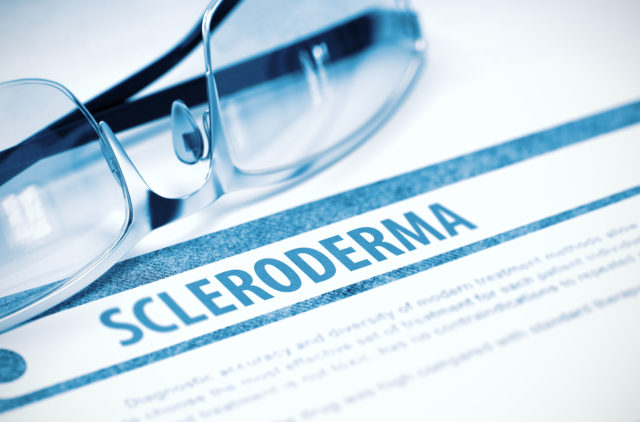 Let's talk about a difficult condition called scleroderma. Massage therapy might not be among the resources you'd think of in addressing the patient's challenges with this condition, but you'd be surprised. For a wide variety of conditions, massage therapy becomes a versatile tool for healthcare professionals who add it to their repertoire.
When you study the body from a massage therapy perspective, you also gain insight and ideas for your work as a yoga instructor, fitness professional, or other roles where you're concerned with your clients' physical wellbeing. It's both a whole-body and localized treatment. Here's how it helps with scleroderma when carefully used.
Scleroderma and its Stages
Scleroderma is an autoimmune condition which, like many such conditions, affects women much more frequently than it does men. It causes hardening of the body's tissues, either locally or throughout the body's systems, producing a thick feeling to the skin and other stiffness and internal damage.
The progression of a client's scleroderma is an important factor in considering massage treatment. As damage to the body continues, its surface hardens and loses vitality and eventually internal organs can be affected. Massage therapy may not be advisable or may be of limited use during later stages of the disease.
The Advantages of Skilled Massage Therapists
Multimodal treatment, mixing massage therapy with treatment by physicians, nurses, and other healthcare providers, can help a patient's body to respond better to treatment in general. If you have one of these backgrounds, you can augment your clinical skills in a significant way by learning massage therapy. For example, it can help increase blood circulation and possibly delay the onset and worsening of symptoms.
Because there are many specialized massage techniques with varying effects on the body, a carefully designed massage program can be offered to clients to address medical concerns. Where deep tissue massage may help with some aspects of a condition, your skill and tactile sensitivity as a massage therapist can help you use a gentler approach, similar to that used for fibromyalgia.
Using the Unique Qualities of Massage to Help Scleroderma Patients
Medical guidance is essential when you are working with a client who is diagnosed with scleroderma. Depending on the type and extent of a client's condition, deep tissue massage techniques may be somewhat useful, but attention to circulation and joint function, breath and relaxation may be more productive approaches.
You can provide gentle, repetitive touch to help capillary flow and relaxation, while breathwork and assisted joint movement can help the body stay resilient. Myofascial (muscle) techniques can conflict with the hardening of the body's surfaces, and generally you should avoid this type of approach.
Patient Engagement Makes a Difference
Massage therapy training helps you understand the body from a client's perspective. In addition to being a caring presence in each person's life, you learn how to constructively use touch to assist bodies in healing from disease and maintaining health. The power of one human caring for another in a safe, structured setting allows one of the most basic human needs to be addressed — that of touch.
As an autoimmune disease, scleroderma is a complex condition and patients may feel at a loss in dealing with it. From nurses to fitness coaches, when people help us with our physical well being, it's usually with a minimum of hands-on connection and mostly verbal. When you, as a massage therapist, address specific physical challenges which the client is experiencing, you also address the patient as a whole, helping her to develop an inner strength to deal with her life's challenges.
To learn more about how massage therapy can be beneficial for Scleroderma contact our Seattle student massage clinic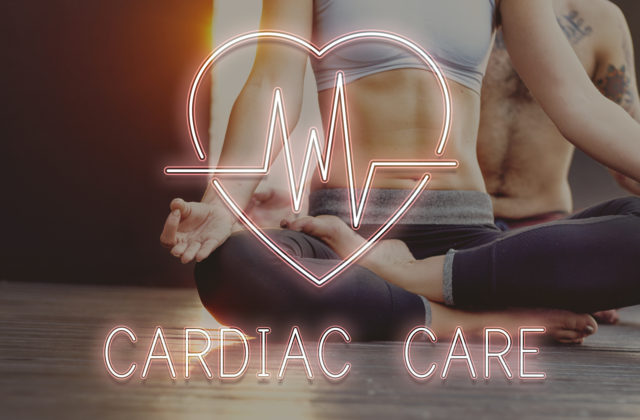 The Centers for Disease Control and Prevention reports that 1 in every 4 American deaths is directly related to heart disease. Conditions like coronary heart disease, cardiomyopathy, and other cardiovascular ailments kill over 600,000 people each year.
Massage therapy offers clients with cardiovascular issues many benefits that can help them improve their cardiovascular health and reduce their risk of stroke and heart attack.
What Contributes to Cardiovascular Disease?
There are three major factors that contribute to the development of heart disease.
These conditions are caused by structural abnormalities present at the time of birth.
Viral infections
Myocarditis is damage to the heart due to certain viruses.
Lifestyle Choices
Daily habits are currently the biggest contributor to heart disease.
Smoking
Poor diet
Lack of exercise
Diabetes
Obesity
Chronic stress
How Stress and Pain Affect the Heart
When a person experiences a painful or stressful event, the brain releases the hormones cortisol and adrenaline. These chemicals prepare the body to fight or run away from dangerous situations. The body responds by tensing muscles, shortening the breath, and increasing the heart rate.
This response, however, is only supposed to be short-term. Too much of these hormones can fatigue the body, especially the cardiovascular system. Without relief, long-term stress or chronic pain will weaken the heart muscle. Combined with less-than-healthy lifestyle choices, these factors can lead to heart disease.
How Massage Supports Cardiovascular Health
Massage therapy helps patients with cardiac issues address some of the factors that may be contributing to their condition. In conjunction with doctor-prescribed protocols, massage also helps patients manage some of the side effects of treatment.
Induce states of physical and mental relaxation, which can help alleviate the effects of chronic stress and anxiety on the whole body.
Loosen tight muscles and increase blood flow, which improves overall circulation and decreases the chances of stroke-causing clots.
Alleviate chronic pain, which helps interrupt the brain's "fight or flight" response.
Reduce anxiety before or after surgical procedures.
Some common side effects from traditional drug therapies used to treat heart disease can be treated effectively with massage.
Abdominal pain
Headache
Muscle aches
Precautions
While massage is generally safe and effective, there are some cautions to keep in mind when working with cardiac patients.
Those on blood thinning drugs should avoid vigorous or deep tissue techniques, as these can cause bruising, inflammation, or tissue damage.
Massage is not recommended for those with low blood pressure.
Patients with a history of blood clots should avoid Swedish techniques.
Therapists should avoid manipulating the area around pacemakers, stents, or other implanted devices.
Patients with signs of congestive heart failure should start with short massages, and slowly work up to longer sessions, as tolerated.
Recent studies also who that consistent massage therapy can reduce blood pressure and heart rate. High blood pressure and rate are major factors in heart attack risk.
Patients who combine traditional medical treatments with massage techniques experience an increase in energy, physical relaxation, and mental focus. This can help them recover faster from surgical procedures, or avoid major cardiovascular events.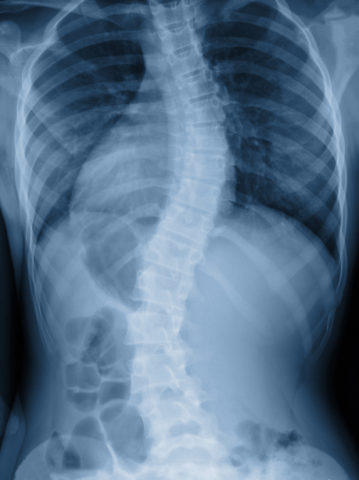 Over 30% of the American population has some form of scoliosis. You may have already helped clients who suffer from this condition in your regular bodywork or therapy practice. While traditional treatments vary, massage therapy is a safe addition to any client's treatment plan.
What is Scoliosis?
Scoliosis is a condition of the spine. It causes the spine to curve left or right into a distinctive "S" or "C" shape. The spine compresses. This compression throws off the patient's balance, and can contribute to a variety of health complications.
Sore, painful muscles
Difficult, stiff movement
Hunch back
Lung and heart problems
Numbness
Muscle weakness
If left untreated, the spine will continue to curve. This can lead to nerve, joint, and ligaments damage, as well as permanent disability.
What Causes Scoliosis?
Most scoliosis cases are classified as idiopathic. That means there is no known cause.
For about 20% of cases, doctors can point to a definite root condition. These cases are classified as structural or non-structural.
Structural scoliosis causes the spine to bend into a rigid curve that cannot be corrected. It is caused by underlying conditions like
Cerebral palsy
Muscular dystrophy
Birth defects
Tumors
Infections
Marfan's or Down Syndrome, or similar genetic disorders
The spine of a patient suffering from non-structural scoliosis works normally. The characteristic curve is caused by injury, weakness, or illness of surrounding body parts. When the cause is treated, non-structural scoliosis generally disappears.
Scoliosis can also be developed while still in the womb. Congenital damage to growing vertebrae can cause the spine to curve, not divide properly, or not grow completely. Some patients with congenital scoliosis are not diagnosed until they are between the ages of 10 and 15. During this time, many children go through several growth spurts, which makes structural malformations more noticeable.
Degenerative scoliosis is caused by the wearing of joints and discs in adults. Their damaged joints cause the surrounding muscles to strain, which leads to a curved spine.
Massage Therapy for Scoliosis Patients
While scoliosis massage cannot correct curved or twisted bones, including the spine, it can help clients reduce pain and increase mobility.
Massage relaxes muscles that are pulled out of place by shifted bone structures, which can significantly calm tight, uncomfortable sensations.
Deep tissue techniques increase blood circulation and break up scar tissues, which makes it easier for patients to move freely.
Patients who receive massage prior to chiropractic or neuromuscular therapies report better results from these treatments.
Massage is known to soothe the mind as well as the body. A decrease in mental stress is linked to a better ability to deal with chronic pain issues.
Early and regular scoliosis massage therapy, in conjunction with standard medical treatments like exercise and the use of a brace, can help scoliosis patients avoid complicated surgeries.
There is no cure for scoliosis. However, it is highly manageable. The goal of treatment is to reduce the progression of spine curvature, reduce discomfort, and restore or improve mobility. Scoliosis Massage therapy can help your client achieve these goals more quickly than with standard treatments alone.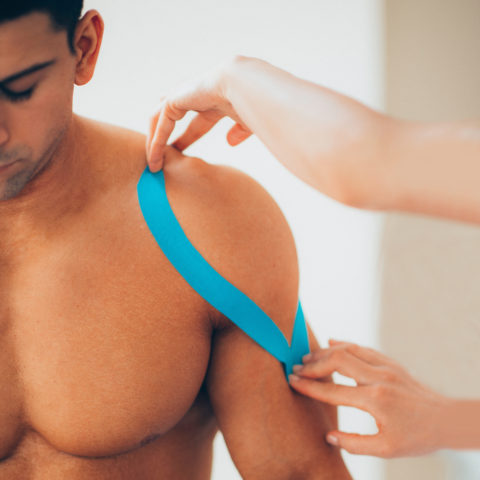 Since the 1970s, athletes have been using kinesiology taping to help them heal faster and build stronger muscles. Therapists have recently started using taping methods to bring those same benefits to their clients. Massage therapists can use taping to prolong relief and increase the body's natural ability to heal itself.
What is Kinesiology Taping?
Kinesiology studies the body, and how it uses each part to move. Using knowledge of physiology, biomechanics, and psychology, the kinesiologist seeks to improve strength and muscle condition.
Kinesiology tape is a thin, stretchy fabric that adheres to the skin with acrylic adhesives. The adhesive itself is mild on the skin but very strong. The tape is waterproof and can stay in place up to five days. Usually made of brightly colored cotton, it has the same thickness and elasticity of healthy skin. It is designed to not cause any pinching, binding, or restrictions.
When applied to the skin, the tape gently lifts surrounding skin, allowing for a better flow of interstitial and lymph fluids. These fluids help remove dead cells and other waste caused by injury or a hard workout. They also deliver vital nutrients that cells need to repair themselves.
Interstitial fluids are also responsible for facilitating intercellular communication. When muscles cells are able to easily send and receive the electrical impulses that stimulate muscle movement, coordination and flexibility are dramatically increased.
Benefits of Taping
When applied around problematic joints and muscles, taping increases the healing and pain relieving properties gained from other therapy methods.
Reduce painful inflammation by allowing the removal of cellular waste.
Reduce pressure on nerve endings by lifting the skin away from pain receptors.
Relax hypertonic muscles that make proper movement and posture impossible.
Revive dying or inhibited muscles by restoring needed nutrients and fluids.
Taping allows the body to repair cell damage caused by injury. This allows muscles to restore or improve strength and proper function.
Kinesiology tape is a useful addition in the treatment of many common disorders.
Sprained or strained muscles and ligaments
Bruising
Joint realignment and instability
Rounded shoulders or spine
Recently healed fractures
Tendonitis
Arthritis
Fibromyalgia
Taping and Massage Therapy
Patients with chronic conditions benefit most from a combination of massage therapy and taping. When tape is applied after massage:
Muscles that have been stretched and warmed by massage will stay loose longer.
The body can remove lactic acid more easily, which decreases soreness after deep tissue techniques.
Softens scar tissue and fascial adhesions so future sessions can be more productive.
The natural pain relieving ability of massage will last longer.
Added stability will keep muscles from moving out of alignment.
Tape can be safely applied to any body part. Different application methods encourage pain relief, structural support, and other therapeutic goals.
Kinesiology taping is an effective addition to any physical therapy routine. It can be used to treat a variety of musculoskeletal disorders and injuries in a noninvasive manner. When therapists add taping as a final touch to their therapy process, clients increase healing, flexibility, and muscles strength while reducing pain, swelling, and possible injury.