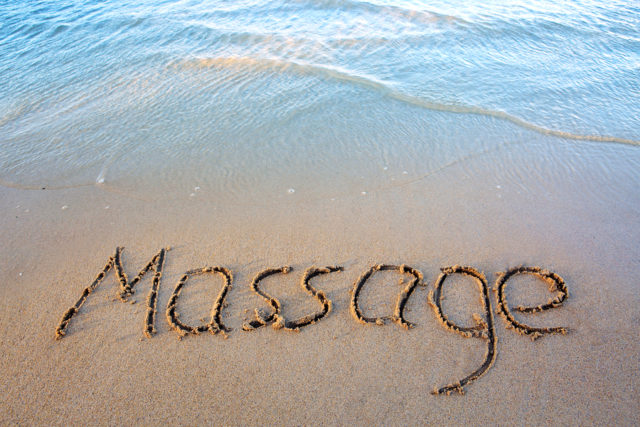 When it comes to a massage therapy career, the possibilities are endless. Massage therapists are able to work on cruises, in hospitals, in chiropractic centers, and even in airports. If you are someone who loves to travel, you may be wondering how you can incorporate your massage therapy career, and your love of traveling into one incredible life.
As a massage therapist, the world is your oyster. Not only can you help others relax and rehabilitate, you can also enjoy the exciting world of traveling as a massage therapist yourself. If you would like to find out how you can marry your two loves of travel and massage, check out some of the ways you can make your dream life a reality.
If the open sea is calling you, you might consider a massage therapy career aboard a luxury cruise liner. Along with helping vacationers relax and unwind, you can take in the beauty of some of the world's most beautiful tropical destinations. Imagine yourself giving a world class massage to a couple who has just been married on day one, and then you could find yourself enjoying a beverage on a white sandy beach, overlooking the ocean on day two. This could be your every day life as a massage therapist, working on a cruise. Consider a massage therapy career and explore the possibilities yourself.
If you love traveling, massage therapy, and sports, you may consider starting your massage therapy career at an athletic training facility. You could be a massage therapist to one of your favorite athletes. You could travel from one stadium to another, providing relief and comfort to an athlete. If you want to work as a massage therapist in the Olympic field, you can make your dream a reality Many Olympians travel with their massage therapists to help them through grueling training sessions and competitions. While your client is busy working toward that gold metal, you may find yourself exploring the sites in China, South America, Canada, and more! This can be your reality with a massage therapy career.
If you are someone who prefers to be their own boss, you can choose where you would like to work. With the right marketing, you can open your services to various jobs, students, religious groups, and more. You can travel all over the country, and even the world, and offer world class massage therapy.
Do you love spas and resorts? If so, you might want to start your massage therapy career at a 5-star resort and spa. You could be just the person who helps an overworked executive begin to relax during their spa getaway. On your days off, you may find yourself looking at historical landmarks in Europe, or relaxing with a margarita on a beautiful beach in Mexico.
A massage therapy career can satisfy all areas of your life. If you are looking to incorporate massage therapy, and your love of traveling, into an exciting career, train to become a licensed massage therapist today. Your massage therapy career awaits.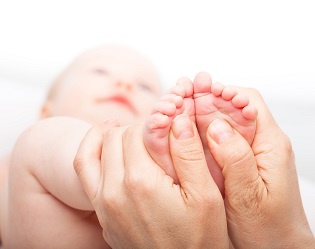 As widespread understanding of the benefits of massage therapy become commonplace, the art and science of the craft are furthered and more uncommon aspects of it are explored. Infant massage is one such branch of massage therapy that has garnered positive criticism for its multi-beneficial effect. Not only does massage therapy help to calm an infant, it serves to strengthen the child's humanistic tendencies and also aids in healthy adolescent development. The full scientific consensus on infant massage is still pending a lot of analysis and research, but that's not stopping practitioners and mothers alike from boasting its effectiveness.
Understanding Infant Massage
The anatomy of an infant and the ailments for which they might need massage therapy vary greatly from that of an adult. A seasoned athlete who may need massage work for sore or tense muscles is going to require a vastly augmented amount of force and precise physical targeting, as where the key for infant massage is soft and gentle.
The Technique necessary for a safe and effective practice of infant massage requires consideration and at least some training. An infant's anatomy is much more underdeveloped than an adult, therefore, errors such as the application of too much force could have a negative effect on the child's physical development. Investing in a massage therapy course before attempting infant massage is crucial to developing a good technique with a solid foundation. Massage therapy for an infant requires paying close attention to how the baby reacts, this will tell you if they find your current technique painful or uncomfortable. Further concentration into the specifics of infant massage is now possible due to its popularity.
The Benefits of infant massage are both immediate and long-term. The soothing touch can calm and relax babies, and also aid in putting them to sleep. A massage can help reduce crying and invariably creates a significant and important bond between the infant and others, most importantly the child's mother and father. A long-term benefit of infant massage is that it can help maintain a healthy balance of the infant's stress control hormones (according to the Mayo Clinic.) As with any infant care practice, if the massage is not performed correctly it could be detrimental. For example, massaging an infant too soon after eating can cause the baby to vomit.
Infant massage therapists benefit from a growing career that is heavily lauded for its positive effect on others. An investment in an education in massage therapy will prepare you embark on this field, and as the practice of, and interest in, infant massage therapy continues to grow so do the job opportunities. Whether it be for personal use with your own family or as a prospective career the time to act is now.
Click Here: For more information about infant massage in seattle massage schools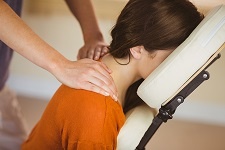 Have you been looking for a career where you can work independently and make a good living – as well as help people feel their best? If the answer is yes, then attending a massage school may lead you to the career you will be proud of.
Learning styles in massage school
What is your learning style? Do you do best in a classroom setting where the instructor gives lectures? Do you learn best by using charts, videos or other visuals? Or, are you able to retain more information if you are participating in activities that help the information to sink in?
Lecture
Visual
Kinesthetic (hands-on)
Lecture
Do your eyes glaze over and your mind wanders during long lectures? If the answer to that is yes, you aren't alone. You try to pay attention, but once the lecture is over you realize you haven't retained what you should have. A large majority of classrooms use the lecture-based type of teaching.
While some lecture in the classroom is necessary, studies have shown that during a lecture, the instructor usually says about 100-200 words a minute. Out of these, the typical student hears only about half. Add a wandering mind to the equation, and comprehension during lectures is an ineffective way to teach – and to learn.
Visual learner
If you learn best by using visual aides, you probably have found methods that help you organize and retain information. There are many great visual learning tools used in massage therapy school. Anatomy charts, muscle maps and models compliment a student that does best with a visual learning style.
Kinesthetic learner
Many people learn best when they are engaged in activities – watching and performing the task that is being taught. Those who prefer the kinesthetic learning style may find it difficult to sit through a lecture, and retain very little of what is shared.
Kinesthetic learners like to get in and do it! If this physical and hands-on style of learning is more like you, you may find massage therapy school right up your alley. Since massage therapy is a hands-on field of study, most students who are interested in massage school are kinesthetic learners. When you attend a massage therapy school, you will experience a lot of hands-on activity – both by learning to do massage, and by receiving massages from your fellow massage therapy school students.
Massage school typically integrates all of the learning styles in ways that will lead you to a successful career in massage therapy.
Click Here: For more information about learning styles used at seattle massage schools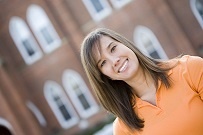 The choice to invest in your future by attending massage school is both smart and realistic. The massage therapy industry is thriving and massage schools are popping up seemingly overnight. Student loan providers are essentially tripping over each other to fund dedicated students, offer them special rates and repayment plans. Add to these ideal conditions a favorable job outlook for massage therapists and you have every reason to finally pull the trigger on this dream career.
Why Pay for Massage School with a Student Loan?
Paying for higher education can often be more stressful than the coursework. This rings especially true for massage school, which many students tend to enjoy. Student loans can end the daunting cycle of working to pay for your education so you can then land a decent job. This economic opportunity is even more desirable considering the state of the massage therapy industry.
Enroll Immediately if you are accepted for one of the many available student loans. Don't stress over saving the money to go to massage school when you could enroll as early as the next available semester. Applications for many student loans are available online and most of the companies are more than happy to help you with the process.
Subsidized Payments allow you to comfortably complete your classes without the worry of having to immediately pay back your loan. With a subsidized loan you do not have to begin repaying the balance until six months after you finish classes.
Competitive Lenders are vying to facilitate your way through massage school. Because of this healthy market you may be eligible for subsidized loans and different kinds of structured repayment plans. Many student loan companies offer tailored repayment plans that take your financial situation into consideration.
A Booming Industry is what you're heading into. Now more than ever the benefits of massage therapy on your health is being widely accepted and cultivated. The Bureau of Labor Statistics (

BLS

) reports that between the years of 2012 to 2022 the massage therapy industry will experience a 23% growth in jobs. It will not be difficult for you to find work as a therapist immediately after graduating massage school and begin paying off your loans.
Respectable Pay for massage therapists is rising slowly but steadily. The

BLS

reports that in 2012 the median for massage therapists was $35,970 per year or $17.29 per hour. The profusion of entry level positions partly accounts for this number, however, the possibilities for entrepreneurship in the field enhance the financial possibilities within the industry.
The time to capitalize on student loans and finance your way through massage school is now. Positions for skilled massage therapists are abundant, and the student loan market is ready willing and able to fund your endeavor into this industry. Your next step: pick a massage school that is right for you and research student loan providers.
Click Here: For more information about our student loan options.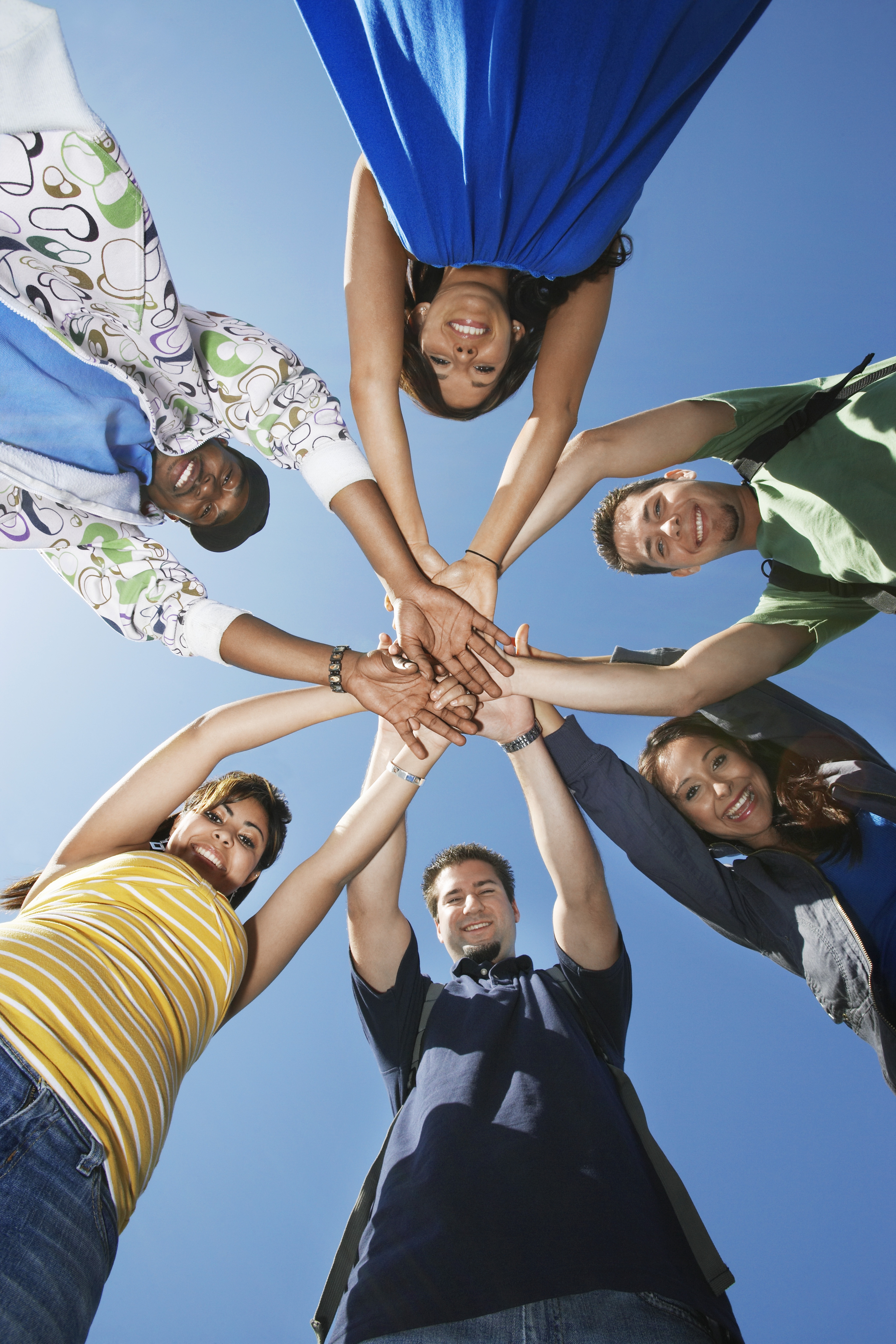 Becoming one of the best massage therapists starts with taking massage therapy classes that provides hands on experiences that help you learn and grow. In fact, some of the best classes to join too receive your massage therapy education are ones that are small in size, and here we will discuss why this size is best while in massage school.
Students are able to Excel Faster
Smaller class sizes allow students to have more one on one time with their instructors and more hands on experiences to help them excel faster in their profession of choice. The more experiences you as a student can have when learning a particular trade the better you will become at the profession of choice, which will allow not just some doors of opportunity to open up for you career wise, but many. The better therapist you become the better income you will have when you are out in the world using your expertise to help provide services to others.
Helps Boosts Self-Confidence
Being in a smaller class of students in massage school also forces you to be more involved in projects and helps you develop the proper skills necessary for being the best massage therapist you can be, which in the long run helps you boost your self-confidence. Anytime your self-confidence is being boosted, the more eager you are to want to learn even more and fine-tune your skills.
Allows Students to Strengthen Weak Areas
When learning a new profession such as massage you will run into strengths and weaknesses. The wonderful thing about smaller classes is teachers tend to notice the areas you are struggling in sooner than later. This allows the teacher to help you strengthen your weakened areas through different teaching techniques with one on one time before, during or after massage school hours so you can be the best you need to be in your profession of choice once you graduate from massage school.
Fewer Distractions in the Classroom
Sometimes with larger class sizes, distractions can happen that take away from your learning experiences going on within the classroom. Joining smaller classes allows you to stay focused and learn all that you possible learn from the information being taught in massage school. After all, you are there in massage school to receive the best education possible so you can go out into the world and put your newly developed skills and education to use helping and serving others in need of your expertise.
Bottom Line for Massage School
As you can see the benefits of receiving an education in a smaller classroom of students is outstanding. You want to leave massage school feeling confident and well educated in all areas necessary to be the best massage therapist you can be for healing people through physical touch, which is one of the best alternative medicines out there.
Click Here: To see who has the smallest classe sizes in Seattle and the Northwest.