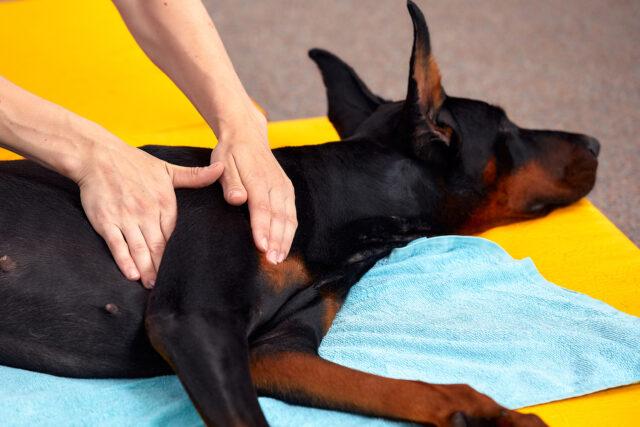 In today's fast-paced world, stress and tension affect not only humans but also our beloved animal companions. To address their physical and emotional well-being, the field of animal massage therapy has emerged as a rewarding and fulfilling career option. If you have a passion for animals and an interest in holistic healing practices, becoming a massage therapist for animals can open up a world of opportunities. In this article, we will explore the educational and licensing requirements specifically in Washington State, as well as the diverse opportunities available in this growing profession.
Why Animal Massage Therapy? Just like humans, animals can experience a range of physical and emotional issues that can be alleviated through massage therapy. Animal massage therapists play a vital role in promoting relaxation, reducing pain and inflammation, enhancing circulation, improving mobility, and aiding in overall recovery for animals in need. This non-invasive, drug-free, and gentle approach can have profound benefits for animals of all species, ages, and conditions.
Educational Requirements: To embark on a career as an animal massage therapist in Washington State, it is essential to acquire a solid educational foundation. While specific requirements may vary, completing a comprehensive training program is a common prerequisite. Several schools and institutions across the state offer specialized programs in animal massage therapy. These programs typically cover topics such as anatomy and physiology, massage techniques, animal behavior, ethics, and business practices.
Animal Massage Therapist Applicants in Washington State must meet one or more of the following:
To practice massage on large animals, the 300 hours of instruction must be related to the performance of animal massage on large animals.
To practice massage on small animals, the 300 hours of instruction must be related to the performance of animal massage on small animals.
In addition to formal education, gaining hands-on experience is crucial for honing your skills and understanding the intricacies of working with different animals. Volunteering at animal shelters, rescue centers, or veterinary clinics can provide valuable opportunities to observe and practice under the guidance of experienced professionals.
Licensing and Certification: In Washington State, massage therapy for animals is regulated by the Washington State Department of Health, ensuring the highest standards of care and professionalism. To legally practice as an animal massage therapist, you must obtain a license. The requirements for licensure typically include completing an approved training program, accumulating a specified number of hours of supervised practice, and passing a licensing exam.
Animal Massage Therapist Applicants in Washington State must pass one or more of the following exams:
To practice massage on large animals, successfully complete the National Certification Examination for Equine Massage.
To practice massage on small animals, successfully complete the National Certification Examination for Canine massage.
Moreover, obtaining certification from recognized organizations can enhance your credibility and open doors to more opportunities. Organizations like the National Board of Certification for Animal Acupressure and Massage (NBCAAM) offer certification programs that validate your knowledge, skills, and commitment to ethical practices.
Opportunities in Animal Massage Therapy: Once you have obtained the necessary education, licensing, and certification, a range of exciting career paths awaits you in animal massage therapy:
Private Practice: Many animal massage therapists choose to establish their private practices, providing individualized care to clients and their animal companions. This option allows you to set your own schedule, tailor your services to specific needs, and build strong relationships with clients and their pets.
Veterinary Clinics and Hospitals: Collaborating with veterinarians and veterinary professionals can be a rewarding way to integrate massage therapy into an existing practice. Working in a clinical setting allows you to provide adjunctive care to animals undergoing surgery, rehabilitation, or suffering from chronic conditions.
Animal Rehabilitation Centers: These specialized facilities focus on helping animals recover from injuries, surgeries, or physical disabilities. Animal massage therapists play an integral role in the rehabilitation process, working alongside veterinarians, physical therapists, and other professionals.
Animal Rescue Organizations: Animal rescue centers often encounter animals with traumatic experiences or special needs. Massage therapy can provide comfort, reduce anxiety, and promote trust in these animals, increasing their chances of finding forever homes.
Equine Massage: Horses, in particular, benefit greatly from massage therapy. Opportunities exist to work with horse owners, trainers, and equestrian facilities, providing therapeutic care to these magnificent animals.
Becoming a massage therapist for animals in Washington State offers a fulfilling career path for those passionate about holistic healing and the well-being of animals. By completing the necessary education, obtaining a license, and seeking certification, you can unlock a wide range of opportunities to make a positive impact on the lives of animals. Whether you choose to establish your own practice, collaborate with veterinary professionals, or work in specialized settings, your skills as an animal massage therapist can bring comfort, healing, and joy to our furry, feathered, and scaled friends. Embrace this rewarding profession and embark on a journey to enhance the health and happiness of animals in your community.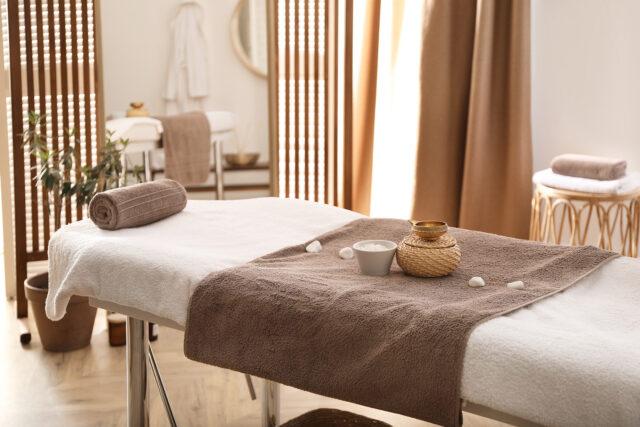 Massage therapy is a growing industry that is becoming increasingly popular as people seek natural and holistic solutions to their health and wellness needs. However, with so many massage therapists out there, it can be difficult to stand out from the competition and attract new clients. Effective marketing techniques can help you to promote your massage therapy practice and grow your business. Here are some effective techniques to market a massage therapy practice.
Define your target market: The first step in marketing your massage therapy practice is to define your target market. Who are your ideal clients? What are their needs, interests, and pain points? By understanding your target market, you can tailor your marketing messages and strategies to reach them more effectively.
Build a professional website: A professional website is an essential tool for any massage therapist. Your website should be easy to navigate, visually appealing, and provide all the necessary information about your services, pricing, and contact details. You can also use your website to showcase your expertise by including a blog, testimonials from satisfied clients, and before-and-after photos.
Utilize social media: Social media is a powerful tool for marketing a massage therapy practice. Platforms like Facebook, Instagram, and Twitter allow you to connect with potential clients and promote your services. Share updates, special offers, and photos of your work to engage with your followers and attract new clients.
Offer referral discounts: Encourage your current clients to refer their friends and family by offering them a discount on their next appointment. Referrals are one of the most effective ways to attract new clients, and offering a discount is a great way to incentivize your clients to refer others.
Create a loyalty program: A loyalty program is a great way to encourage repeat business from your existing clients. Offer incentives for clients who book multiple appointments, such as a free massage after a certain number of appointments.
Attend local events: Attending local events such as health fairs, community events, and expos can be a great way to promote your massage therapy practice. Set up a booth or table to showcase your services and offer discounts to attendees.
Offer gift certificates: Gift certificates are a great way to attract new clients and encourage repeat business from existing clients. Offer gift certificates for special occasions like birthdays and holidays, and make it easy for clients to purchase them online.
Write a blog: A blog is a great way to establish yourself as an expert in your field and attract potential clients. Write about topics related to massage therapy, health, and wellness, and share your posts on social media and other platforms to reach a wider audience.
Use email marketing: Collect email addresses from your clients and send them regular newsletters with updates, special offers, and information about your services. Email marketing can be a highly effective way to stay in touch with your clients and encourage repeat business.
Network with other professionals: Networking with other professionals in the health and wellness industry, such as chiropractors and personal trainers, can be a great way to generate referrals and attract new clients.
Host a workshop: Offer a workshop or class related to massage therapy or wellness. This can be a great way to attract new clients and establish yourself as an expert in your field.
Offer free consultations: Offer free consultations to potential clients to help them understand your services and how they can benefit from them. This can be a great way to build trust and establish a relationship with new clients.
Partner with local businesses: Partner with local businesses, such as gyms and health food stores, to offer discounts to their customers. This can be a great way to reach a wider audience and attract new clients.
Use online directories: List your business on online directories, such as Yelp and Google My Business, to increase your online visibility. Make sure to include all the necessary information, such as your services, pricing, and contact details, and encourage satisfied clients to leave positive reviews.
Offer mobile services: Offering mobile massage services can be a great way to attract clients who are unable to travel to your location. You can offer massages in clients' homes or workplaces, providing convenience and flexibility.
Create video content: Video content is becoming increasingly popular on social media, and can be a highly effective way to showcase your services and attract new clients. Consider creating short videos demonstrating different massage techniques or sharing information about the benefits of massage therapy.
Participate in online forums: Participate in online forums and communities related to massage therapy and wellness. Offer helpful advice and information, and include a link to your website in your signature to attract potential clients.
Create a referral network: Partner with other professionals in the health and wellness industry to create a referral network. This can be a great way to generate referrals and attract new clients who are interested in a holistic approach to health and wellness.
Offer package deals: Offer package deals for clients who book multiple appointments or refer friends and family. This can be a great way to incentivize repeat business and generate new clients through referrals.
Host a social media contest: Host a social media contest, such as a giveaway or photo contest, to engage with your followers and attract new clients. Encourage participants to share your contest with their friends and family for maximum exposure.
In conclusion, marketing a massage therapy practice requires a combination of traditional and digital marketing techniques. By defining your target market, building a professional website, utilizing social media, offering referral discounts and loyalty programs, attending local events, and partnering with other professionals in the industry, you can attract new clients and grow your business. It's important to experiment with different marketing strategies and track your results to determine what works best for your massage therapy practice. With a solid marketing plan in place, you can build a successful and thriving massage therapy business.
For more information about beginning your massage therapy career contact our massage school admissions department.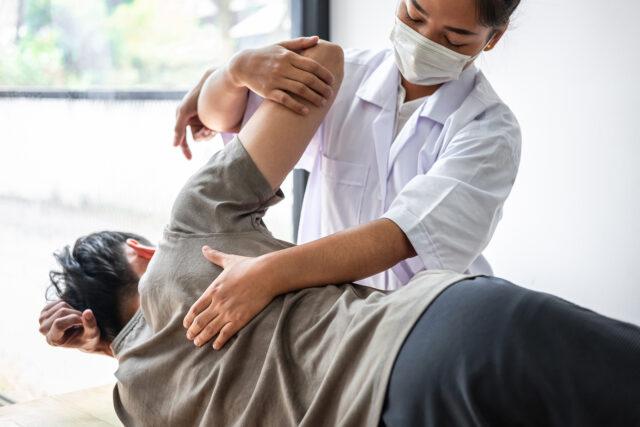 Massage Therapy: An Effective Complementary Treatment in Healthcare
In recent years, the use of complementary and alternative medicine (CAM) in healthcare has increased in popularity. One such practice that has gained significant attention is massage therapy. Massage therapy is a hands-on technique that involves the manipulation of soft tissues in the body to promote relaxation, reduce stress, and alleviate pain. While once considered a luxury, massage therapy is now recognized as a viable complementary treatment in healthcare.
Massage therapy has been shown to have numerous benefits, both physical and psychological. Physically, massage therapy can help improve circulation, reduce muscle tension, and improve joint mobility. It can also aid in the healing process of injuries by increasing the flow of nutrients and oxygen to affected areas. Psychologically, massage therapy has been found to reduce anxiety, depression, and improve overall mood. It can also improve sleep quality and decrease symptoms of PTSD.
Massage therapy has been used as a complementary treatment for various health conditions, including chronic pain, fibromyalgia, arthritis, cancer-related fatigue, and more. In fact, massage therapy has been shown to be as effective as other CAM modalities, such as acupuncture and chiropractic, in treating chronic pain conditions. Additionally, massage therapy has been found to reduce the need for prescription pain medications, which can have harmful side effects.
Massage therapy is also being increasingly used in hospital settings. Studies have shown that massage therapy can help improve patient outcomes by reducing pain and anxiety levels, improving sleep quality, and reducing the length of hospital stays. In addition, massage therapy can provide healthcare professionals with a non-invasive, non-pharmacological treatment option to use in conjunction with other medical interventions.
In conclusion, massage therapy has become a valuable complementary treatment option in healthcare. Its benefits range from physical to psychological, and its use has been found to be effective in treating various health conditions. With the growing body of evidence supporting its use, massage therapy should be considered as a viable treatment option in healthcare settings. If you are experiencing any health concerns, consider talking to a healthcare professional about the benefits of massage therapy for your specific needs.
Contact us today to learn more about massage therapy and our massage program options.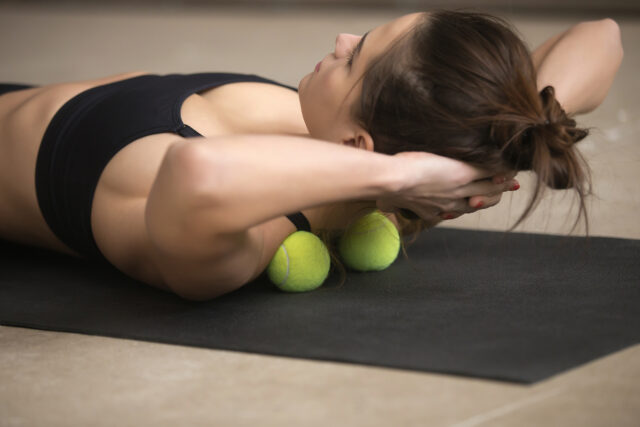 As a massage therapist, you spend your days helping others relax, de-stress, and ease their physical pain. However, in order to be an effective and healthy massage therapist, it's important to prioritize your own self-care.
Self-care is not a luxury or indulgence; it's an essential part of your job. Taking care of yourself physically, mentally, and emotionally will not only benefit you, but also your clients. Here are some reasons why self-care is so important for massage therapists:
Preventing Burnout: Massage therapy can be physically demanding and emotionally draining. Without proper self-care, you may experience burnout, which can lead to exhaustion, apathy, and even physical illness. Taking breaks, getting enough sleep, and engaging in stress-relieving activities can help prevent burnout.
Maintaining Physical Health: As a massage therapist, your body is your tool. If you don't take care of it, you risk injury or chronic pain. Regular exercise, stretching, and maintaining good posture can help keep your body strong and healthy.
Reducing Stress: Stress is a common issue for massage therapists, who may carry their clients' emotions and physical tension with them. Engaging in activities that help you relax, such as meditation or yoga, can help you manage stress and improve your overall well-being.
Enhancing Emotional Resilience: In addition to physical demands, massage therapy can also be emotionally taxing. You may encounter clients with difficult emotional issues, or simply feel drained by the constant emotional energy required for your work. Engaging in self-care activities such as journaling or talking to a therapist can help you build emotional resilience and stay balanced.
Modeling Healthy Behaviors: As a healthcare provider, you are a role model for your clients. If you prioritize self-care and demonstrate healthy behaviors, your clients are more likely to do the same. This can lead to better health outcomes for both you and your clients.
So, what does self-care look like for a massage therapist? Here are some ideas:
Schedule Regular Breaks: Take time between clients to stretch, rest, or engage in a relaxing activity.
Maintain a Healthy Lifestyle: Exercise regularly, eat nutritious foods, and get enough sleep.
Engage in Stress-Relieving Activities: Meditate, practice yoga, or take a relaxing bath.
Seek Support: Talk to a therapist, join a support group, or find a mentor to help you manage the emotional demands of your work.
Practice Self-Compassion: Remember that taking care of yourself is not selfish; it's necessary. Treat yourself with kindness and understanding.
In conclusion, self-care is an essential part of being a successful and healthy massage therapist. By prioritizing your own well-being, you not only benefit yourself but also your clients. So, take the time to care for yourself – you deserve it!
Learn more about becoming a massage therapist and our massage school today!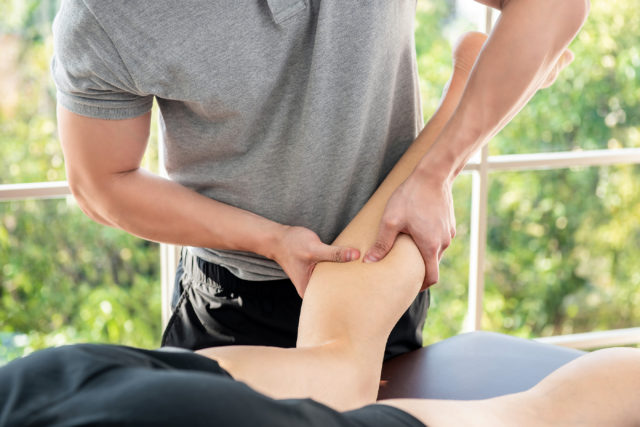 Currently, there are around 12,000 massage therapists working throughout the state of Washington to help the more than 7 million residents of the state find relief from the pain or discomfort associated with injuries, anxiety, and stress. According to the U.S. Bureau of Labor Statistics (BLS), the average annual salary for massage therapist in Washington is $62,520, making it one of the highest-paying states for massage therapists across the country. The cities with the highest demand for massage therapists in the Evergreen State include, in no particular order, Seattle, Spokane, Tacoma, Olympia, and Kennewick. Read on to learn about the current career outlook for massage therapist in Seattle and Washington State.
Demand and Career Outlook for Massage Therapists in Washington
According to the BLS, the state of Washington has the fourth highest demand for massage therapists across the U.S, and consistently posts high employment figures for massage therapists. In fact, the BLS projects the demand for massage therapists in the Evergreen State to grow by more than 40% over the next decade, leading to a shortage of massage therapists throughout the Evergreen State. Additionally, it could cause wages for massage therapists to rise, making the state and its cities, including Seattle, even more attractive for massage therapists.
Career Opportunities in Seattle
As mentioned earlier, Seattle is one of the best cities for massage therapist, not only in Washington State, but also across the entire country. This is because of several reasons. For starters, Seattle is a great place to set up a freelance massage therapy operation. For example, you can set up a mobile massage therapy operation, allowing you to make home and office visits. Secondly, if you decide to join the ranks of employed massage therapists in Seattle, Seattle offers numerous job opportunities for massage therapists. Some of these opportunities include:
•    in-home aid and other personal care services career opportunities
•    being the massage therapist in a team of health practitioners
•    recreation and amusement facilities including spas and high-end hotels
•    health facilities including long-term rehabilitation care facilities and hospitals
•    working as a massage therapists for a sports team, such as the Seattle Mariners or Seattle Seahawks
Washington Massage Therapy Licensure Requirements
To work legally as massage therapist in Washington and Seattle, you must be licensed by the state's department of health. The licensure requirements include, among others, completing 500 hours or more from a state-approved massage therapy program as well as taking and passing a national massage licensing exam.
Conclusion 
The state of Washington is a great place for massage therapists looking to start and grow their careers, with the BLS projecting the demand for massage therapist in the state to grow by more than 40% over the next decade, potentially translating to higher wages. Some of the highest-paying cities for massage therapist in the Evergreen State include Seattle, Tacoma, Olympia, and Kennewick.
To learn more about the career outlook as a massage therapist contact our Seattle Massage School Campus
Our sister massage school Seattle Clinical Massage School can also offer additional information about attending massage therapy school in Seattle.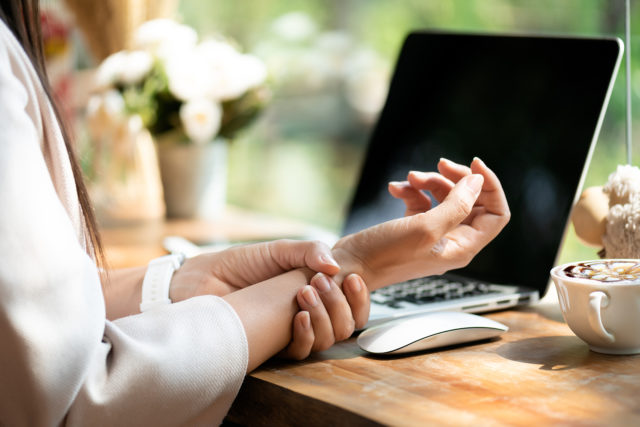 Massage therapy is an effect treatment for carpal tunnel syndrome. Carpal tunnel syndrome is a condition caused by a pinched median nerve in the wrist. It's associated with pain, tingling, numbness, or weakness in the hand and wrist. The carpal tunnel is a narrow canal in the wrist. The bottom and sides of the tunnel are formed by small bones called carpal bones. The top of the tunnel is a strong band of transverse carpal ligament, which holds the all components together.
Inside the tunnel are the median nerve and tendons. Tendons are rope-like structures that connect bones in the hand to muscles in the forearm. They also allow the thumb and fingers to bend. The median nerve runs down the arm and forearm and passes through the carpal tunnel into the palm of the hand. It provides sensation to the fingers (except the little finger). It also adds strength to some small muscles at the base of the thumb and index finger.
When the ligament thickens or tendons swell, the space in the tunnel decreases and the median nerve becomes compressed, exerting excessive pressure on the median nerve.
Symptoms of Carpal Tunnel Syndrome
Carpal tunnel syndrome symptoms include:
Tingling, burning, or itching in the palm and fingers, especially the thumb, middle, and index fingers
Occasional shock-like sensation that moves up into the fingers
Pain and tingling traveling up the forearm toward the shoulder
A swollen feeling in the fingers
Decreased feeling in the fingertips
Occasional hand weakness and loss of coordination
Weakness and clumsiness in the hand, which may make it difficult to use the hand for small tasks such as writing, or buttoning a shirt
Dropping objects due to numbness, weakness, or loss of proprioception
Symptoms of carpal tunnel syndrome begin suddenly or gradually- without a specific injury. In fact, many people find that symptoms come and go at first, and usually affected by excessive use of the hand. As the condition worsens and the pressure on the nerve becomes greater, symptoms may become more frequent or may persist for longer periods of time.
It's common for people to experience nighttime symptoms because many sleep with their wrists bent. In the morning, a person may wake up with tingling or numbness in their hands. They may not notice the problem at all during the day, but symptoms often flare up when holding something with the wrist bent, such as when reading a book, using a phone, or driving. Many patients find that moving or shaking the hands can relieve the symptoms in the early stages of the condition.
Causes of Carpal Tunnel Syndrome
Carpal tunnel syndrome is often caused by a combination of factors that irritate or squeeze the median nerve. Possible contributing factors include:
Activities that involve highly repetitive wrist or finger motions, like typing, farming, or knitting. Repetitive motions may aggravate the tendons in the wrist, causing swelling that exerts pressure on the nerve. This usually happens when the hands are lower than the wrists
Trauma or injury to the wrist, such as sprain or fracture. This may break one or more of the carpal bones, cause swelling, or deform the small bones in the wrist
Arthritis-related diseases, especially if there is swelling of the wrist joint, tendons, and tissues in the carpal tunnel
Work that involves heavy use of the wrist
Mechanical problems in the wrist joint
Hormonal changes and fluid retention caused by pregnancy or menopause
Repeated use of vibrating hand tools or instruments that require forceful gripping and put pressure at the base of the palm
Heredity
Health conditions such as diabetes, amyloidosis, kidney failure, lymphedema, menopause, an underactive thyroid gland, or an overactive pituitary gland
Massage Therapy for Carpal Tunnel Syndrome
Massage therapy is a non-invasive and effective treatment for carpal tunnel syndrome. It helps relieve the symptoms of carpal tunnel syndrome by reducing swelling in the muscles caused by damage or overextension in the work environment. It also works by breaking down scar tissue, and softening and lengthening muscles and fascia of the shoulder, neck, elbow, wrist, hand, forearm, and upper arm.
During a massage session, the therapist will use deep tissue work to stimulate trigger points, release adhesions, and reduce the tension in the soft tissues of the arm, shoulder, hand, and wrist. This involves bringing the arm and shoulder out of internal rotation or incorporating myofascial cupping to reduce muscle tension.
By massaging and stretching tendons in the arm and wrist, a massage therapist can help restore full flexibility of the arm and reduce the pressure the tendons are putting on the median nerve. This in turn reduces the inflammation, pain, and numbness associated with carpal tunnel syndrome.
The number of massage sessions it takes for a patient with carpal tunnel syndrome to find relief will vary depending on how severe the problem is. Most clients experience some level of relief after the first session but for others, it may take three to five sessions or more to get long-term results.
Learn Advanced Massage Therapy Techniques from the Experts
While massage therapy is effective in treating carpal tunnel syndrome, it must be done right to get the expected results. If you'd like to expand your knowledge and skills in massage therapy, enroll in one  of Seattle's best massage therapy schools to learn therapeutic massage therapy protocols. You'll learn massage theories and practices, anatomy and physiology, pathology, kinesiology, and much more. This will equip you with the skills you'll need to provide care for individuals who've been affected by carpal tunnel syndrome and other similar ailments.
Another option for massage therapy schools in Seattle is our sister school Seattle Clinical Massage School
Contact us today to speak with one of our enrollment specialists.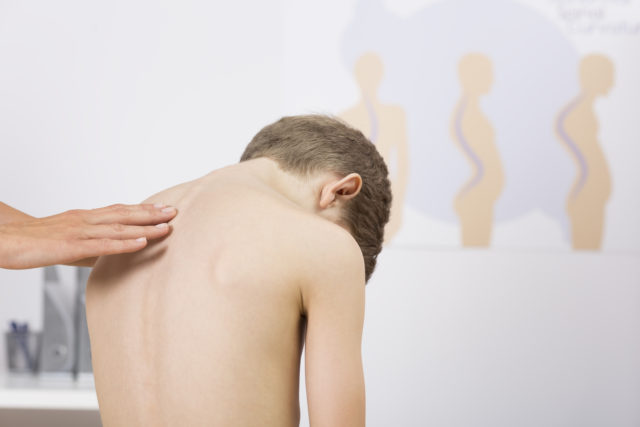 Scoliosis is a condition that millions of Americans are familiar with. You may have already worked with patients who suffer from pain, discomfort, and stiffness due to scoliosis. This condition is particularly detrimental to children, who may struggle with weak muscles, back pain, and fatigue from long periods of standing upright.
Luckily, massage therapy can be used to help treat scoliosis in children. A pediatric massage involves manipulating soft tissues with the aim of relieving tension and improving blood flow to affected regions. When done correctly, the symptoms of scoliosis in children can be significantly reduced.
Understanding Scoliosis in children
Scoliosis is a condition where the spinal cord curvature is increased more than usual. The spine typically has a mild curve as it runs across your back. However, patients with scoliosis have a spinal cord that resembles a C or an S shape.
Congenital scoliosis (in children) typically occurs during birth and affects children as they continue to grow. The severity of this condition will vary from one patient to another. Some spinal curvatures are barely noticeable, while others can even cause a deformity in the spine.
Some risk factors of scoliosis include birth defects, infections, cerebral palsy, or genetic disorders such as Down Syndrome. Adding pediatric massage therapy skills to your current knowledge base will help you provide adequate relief to scoliosis patients.
Symptoms of Scoliosis
Scoliosis in children manifests itself in many different ways. It can begin to develop in the womb due to the incorrect division of vertebrae, or vertebrae that don't fully grow during early stages. Diagnosis may be done soon after birth- or even later on when the child is 10-15 years old.
Some of the most common symptoms include:
Chronic back pain
An incorrectly tilted spine and pelvis
Fatigue from standing upright
Uneven shoulders
Benefits of Massage therapy
Pediatric massage therapy is a useful technique that can treat scoliosis in children. For example, effleurage massage techniques target the soft tissues and warm them up for adjustment. Through repeated strokes along the length of a child's spinal cord, the muscles can relax and ease pain, stiffness, or tension.
Massage therapy also uses a combination of lubricants to soften the muscles and increase blood circulation to affected areas. Children with scoliosis can enjoy significant relief from symptoms and live a healthy life with timely massage therapy sessions.
Massage therapy techniques you can learn in massage school
If you wish to advance your knowledge and skills in massage therapy for scoliosis, attending massage school is an excellent way to get started. With these advanced skills under your belt, you'll be able to provide timely pediatric massage therapy to children who've been affected by this condition.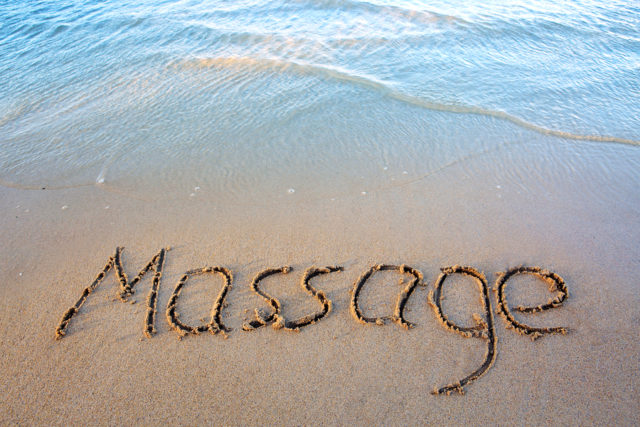 When it comes to a massage therapy career, the possibilities are endless. Massage therapists are able to work on cruises, in hospitals, in chiropractic centers, and even in airports. If you are someone who loves to travel, you may be wondering how you can incorporate your massage therapy career, and your love of traveling into one incredible life.
As a massage therapist, the world is your oyster. Not only can you help others relax and rehabilitate, you can also enjoy the exciting world of traveling as a massage therapist yourself. If you would like to find out how you can marry your two loves of travel and massage, check out some of the ways you can make your dream life a reality.
If the open sea is calling you, you might consider a massage therapy career aboard a luxury cruise liner. Along with helping vacationers relax and unwind, you can take in the beauty of some of the world's most beautiful tropical destinations. Imagine yourself giving a world class massage to a couple who has just been married on day one, and then you could find yourself enjoying a beverage on a white sandy beach, overlooking the ocean on day two. This could be your every day life as a massage therapist, working on a cruise. Consider a massage therapy career and explore the possibilities yourself.
If you love traveling, massage therapy, and sports, you may consider starting your massage therapy career at an athletic training facility. You could be a massage therapist to one of your favorite athletes. You could travel from one stadium to another, providing relief and comfort to an athlete. If you want to work as a massage therapist in the Olympic field, you can make your dream a reality Many Olympians travel with their massage therapists to help them through grueling training sessions and competitions. While your client is busy working toward that gold metal, you may find yourself exploring the sites in China, South America, Canada, and more! This can be your reality with a massage therapy career.
If you are someone who prefers to be their own boss, you can choose where you would like to work. With the right marketing, you can open your services to various jobs, students, religious groups, and more. You can travel all over the country, and even the world, and offer world class massage therapy.
Do you love spas and resorts? If so, you might want to start your massage therapy career at a 5-star resort and spa. You could be just the person who helps an overworked executive begin to relax during their spa getaway. On your days off, you may find yourself looking at historical landmarks in Europe, or relaxing with a margarita on a beautiful beach in Mexico.
A massage therapy career can satisfy all areas of your life. If you are looking to incorporate massage therapy, and your love of traveling, into an exciting career, train to become a licensed massage therapist today. Your massage therapy career awaits.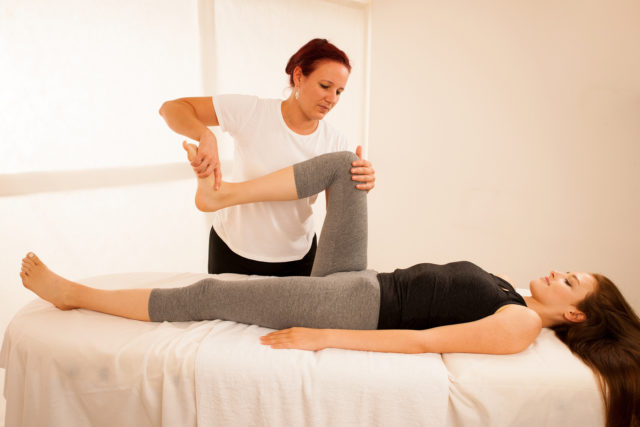 Is your career in the health industry? Do you want to join a career that will enable you to promote healthy lifestyles? If this is the case, going to Northwest Academy's Seattle clinical massage school may be the best option for you. Clinical massage therapy is an effective form of treatment of different kinds of ailments, diseases, and injuries. As a clinical massage therapist, you will use specific techniques that will ease muscle pain, reduce stress, and contribute to the overall wellness of your clients.
5 Benefits of Attending a Seattle Clinical Massage Therapy School
Graduate with the essential skills: Northwest Academy's Seattle clinical massage school involves a lot of hands-on training. The qualified instructors will train you in anatomy, musculature, and other massage therapy techniques. After graduating, you will have the needed practical experience to work in clinics, hospitals, and spas.
You will become licensed: Most states require that massage therapists be licensed. For you to obtain your massage therapist license, you have to first complete a certification or degree program at a recognized Seattle clinical massage therapy school and obtain the necessary massage therapy experience. One of the main reasons why massage therapy has become a respected profession is due to the strict requirements that massage therapists have to meet.
Qualified and licensed massage therapists are in high demand: The value of licensed massage therapists is now widely recognized. This has led to job growth in this industry; in fact, the BLS has predicted that it will experience a job growth of 26 percent more than the average. This means that it has a faster growth rate than the nursing profession which is at 15 percent. There are always new massage therapist jobs being created in places such as office buildings and nursing homes.
It takes a short time to become a licensed clinical massage therapist: When most people think of starting a new career, they imagine spending two or four years in college. However, a typical training program at Northwest Academy's Seattle clinical massage school takes between seven months and one year to complete. Training programs are designed to equip you with skills, safety precautions, and techniques you will need to enter the employment field. Therefore, if you desire to switch careers, the short massage therapy training programs are a real plus.
Flexible class schedules: If you're thinking about switching careers or enhancing your career with additional training, your busy work schedule and personal life may prevent you from achieving your goals. Fortunately, Northwest Academy's Seattle clinical massage therapy school can tailor a training program that can fit your lifestyle and schedule.
Take the Next Step to Become a Massage Therapist
Now that you know the several benefits of attending a Seattle clinical massage therapy school, enroll for a massage therapist course at Northwest Academy. You will learn anatomy and physiology, kinesiology, massage theories and practices, pathology, first aid and CPR that will prepare you for a massage therapist career. For more information contact an admissions assistant today.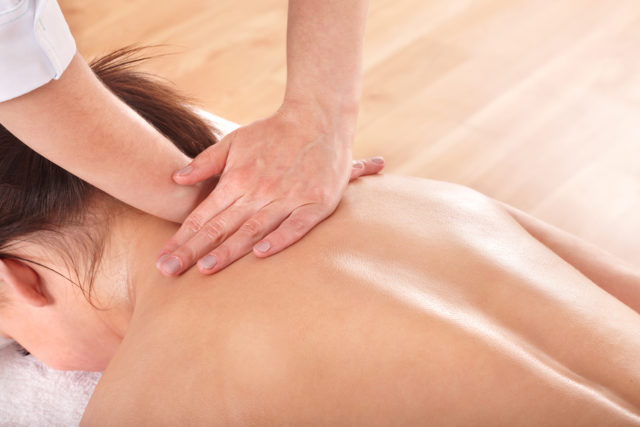 Have you stopped to ask yourself why a healing method that has been used for over 4000 years is now getting popular? Perhaps it's because people are finally respecting this old healing method. Today, medically modeled massage is one of the fastest growing fields in the massage profession. Whether you have a desire for offering relaxation massages or you are passionate about assisting your patients with injuries or specific conditions, your education and experience from Seattle Massage Schools will help you succeed in your career.
4 Tips on How to Choose the Right Seattle Massage School
There are numerous Seattle Massage Schools and finding the right one can be an overwhelming process. It's hard to choose a massage school that can provide you with the best training. Ideally, you need a Seattle massage school that:
Has small classes: You should only consider Seattle massage schools that have the smallest classes. Small classes will help you get the one on one attention you deserve which is essential for you to succeed in this career path.
Flexible class schedule: Life is often busy for most people, especially if you're juggling between work and family. Therefore, you need a Seattle massage training program that can design a massage program to fit your lifestyle and schedule.
Experienced faculty: Ensure that the Seattle massage therapy school you choose consists of licensed massage therapists, chiropractors, kinesiologists, naturopathic physicians, and physical therapists.
Research or evidence-based curriculum: According to the Massage Therapy Foundation, massage therapists should have the necessary skills and knowledge to assess the available research and make effective clinical decisions. This can only be possible by choosing a Seattle massage school that has developed its curriculum around both theories and practices that are evidence-based. Additionally, the institution you choose should also utilize different classroom assessments.
More and more patients and physicians are realizing that medically based massage isn't just an alternative treatment but a necessary one. What's more, many insurance companies are now paying for medically modeled massages that have been prescribed by doctors for different ailments such as falls, work-related injuries, sports activities, auto accident injuries, and diseases.
Consider a Second Career in Massage Therapy
Psychologists agree that loving what you do is necessary to achieve job satisfaction. Therefore, if your current job is very demanding, you should consider a career change. Among all health care careers, the U.S. News has ranked massage therapist as the fourth best in terms of job prospects, salary, and work-life balance. Follow the above tips to find the best Seattle massage therapy schools. If you have any questions, visit Northwest Academy or call a helpful academic adviser at 206-932-5950 today.