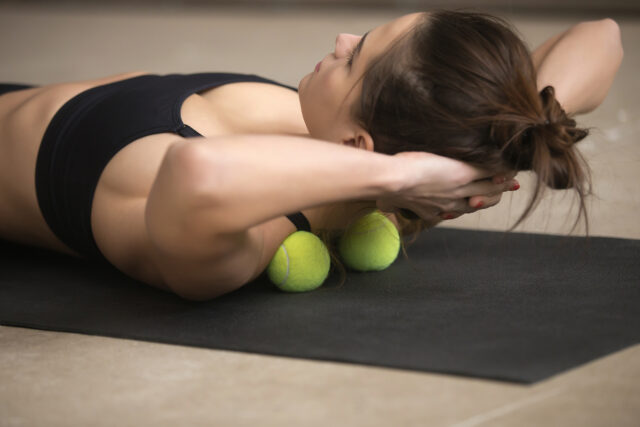 As a massage therapist, you spend your days helping others relax, de-stress, and ease their physical pain. However, in order to be an effective and healthy massage therapist, it's important to prioritize your own self-care.
Self-care is not a luxury or indulgence; it's an essential part of your job. Taking care of yourself physically, mentally, and emotionally will not only benefit you, but also your clients. Here are some reasons why self-care is so important for massage therapists:
Preventing Burnout: Massage therapy can be physically demanding and emotionally draining. Without proper self-care, you may experience burnout, which can lead to exhaustion, apathy, and even physical illness. Taking breaks, getting enough sleep, and engaging in stress-relieving activities can help prevent burnout.
Maintaining Physical Health: As a massage therapist, your body is your tool. If you don't take care of it, you risk injury or chronic pain. Regular exercise, stretching, and maintaining good posture can help keep your body strong and healthy.
Reducing Stress: Stress is a common issue for massage therapists, who may carry their clients' emotions and physical tension with them. Engaging in activities that help you relax, such as meditation or yoga, can help you manage stress and improve your overall well-being.
Enhancing Emotional Resilience: In addition to physical demands, massage therapy can also be emotionally taxing. You may encounter clients with difficult emotional issues, or simply feel drained by the constant emotional energy required for your work. Engaging in self-care activities such as journaling or talking to a therapist can help you build emotional resilience and stay balanced.
Modeling Healthy Behaviors: As a healthcare provider, you are a role model for your clients. If you prioritize self-care and demonstrate healthy behaviors, your clients are more likely to do the same. This can lead to better health outcomes for both you and your clients.
So, what does self-care look like for a massage therapist? Here are some ideas:
Schedule Regular Breaks: Take time between clients to stretch, rest, or engage in a relaxing activity.
Maintain a Healthy Lifestyle: Exercise regularly, eat nutritious foods, and get enough sleep.
Engage in Stress-Relieving Activities: Meditate, practice yoga, or take a relaxing bath.
Seek Support: Talk to a therapist, join a support group, or find a mentor to help you manage the emotional demands of your work.
Practice Self-Compassion: Remember that taking care of yourself is not selfish; it's necessary. Treat yourself with kindness and understanding.
In conclusion, self-care is an essential part of being a successful and healthy massage therapist. By prioritizing your own well-being, you not only benefit yourself but also your clients. So, take the time to care for yourself – you deserve it!
Learn more about becoming a massage therapist and our massage school today!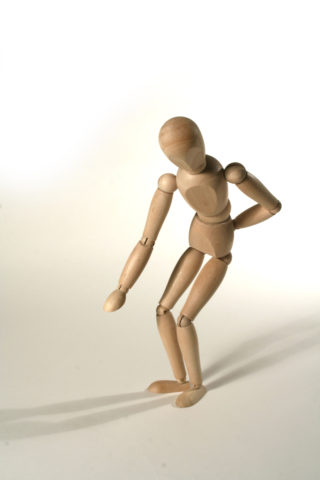 Low back pain is experience by over 80% of Americans during their lifetime. It is one of the most common complaints medical professionals hear. You've probably had clients complain about a stiff, achy lower back. Therapeutic massage and any other types of bodywork can relax stressed muscles and temporarily relieve pain from acute attacks. But if your client has chronic low back pain issues, they may need more structured interventions. Offer these tips to help your clients achieve a strong, flexible and injury-free back.
Causes and Impact
Low back pain can result from many causes.
Injury
Improper posture
Sedentary lifestyle
Strained ligaments
Medical conditions like disk disease, osteoporosis, cancer, and some infections
Regardless of the cause, the impact on daily life can be immense. Stiff, achy muscles and swollen ligaments make it difficult to perform normal activities. Persistent pain can lead to lost work hours and a lower overall quality of life.
Get Moving
When the pain is at its worst, your client will be looking for fast relief. After therapeutic massages, exercise is the single best solution to muscle pain and tightness.
Sitting or standing in one position for too long cause tension and pressure that can add up over time. Encourage sedentary clients to get up and exercise. Aerobic activity triggers the release of endorphins. These chemicals reduce your perception of pain, and acts a mild muscle relaxant.
Regular exercise strengthens weak muscles, which reduces strain on the lower back. Suggest some simple exercises to strengthen your client's core muscles.
In addition to aerobic and strengthening exercises, advise your client to include stretches to increase flexibility in tight, knotted areas.
Correct Posture
Talk to your client about using good posture throughout their day.
Educate your client on the benefits of ergonomically correct workstations and lumbar supports. Maintaining a healthy curve in the spine reduces stress on ligaments, discs, and joints.
If you do not offer chiropractic services, refer your client to a trusted colleague. Periodic spinal adjustments, in conjunction with therapeutic massage and exercise, will correct misalignments that cause lower back pain.
Relax and Heal
After your massage session, suggest some self-care procedures your client can do at home to help them relax overworked muscles and let their bodies heal.
Alternate ice and heat. Heat increases the flow of warm, nourishing blood to speed healing. Ice calms irritated nerve endings and decreases painful swelling.
Talk to your client about sleeping positions. Lying on the side with a pillow between the knees reduces strain on the lower back and hips. Those who prefer to sleep on their backs should place a pillow under their knees. Sleeping on the stomach should be avoided.
Some lower back pain has been linked to mental or emotional stress. Suggest balancing activities that soothe mind and body, like yoga, meditation, or deep breathing exercises.
Talk to your client about their pain. Take a few minutes to help them make a personalized plan, tailored to their current level of physical ability, pain tolerance, and commitment.
Low back pain doesn't have to take over your client's life. With the right combination of self-care and professional treatment, you can help your clients achieve a strong, flexible, and healthy spine.
Learn more today about how you can help people with low back pain with a career in massage therapy