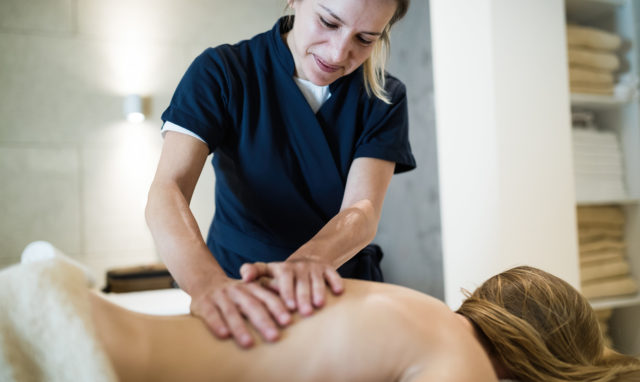 Massage Therapy Job Outlook – A career in massage therapy gives you the power to relieve pain and promote health while earning a good income. Nationally, the field is expected to continue growing at an accelerate rate through the year 2024.
For massage therapy Seattle and its tech-heavy culture make a perfect match. If you are thinking about a career in massage therapy Seattle is one of the best places in the country.
Washington State Requirements
Massage therapists are regulated by the Washington State Department of Health, Board of Massage. To maintain an active license, therapists must meet the following requirements.
Applicants must complete an approved training program that includes:
130 hours anatomy and physiology
40 hours kinesiology instruction
50 hours pathology
265 hours theory and practice, including technique
55 hours clinical and business practices
Red Cross first aid certification
CPR certification
4 hours HIV/AIDS discussion
Those who received training out-of-state or who are licensed in another location may not meet Washington state education requirements. To verify previous experience, a verification form must be completed by the jurisdiction or school where your credentials were gained.
All applicants must successfully complete the National Certification Board for Therapeutic Massage and Bodywork (NCBTMB) or Federation of State Massage Therapy Boards (FSMTB) examination.
After completing the training program and testing, therapists must submit all necessary paperwork to the Board of Massage, along with any applicable fees. Once your application information is verified, you will receive your Washington state massage therapy license.
Massage therapy licenses expire on the holder's birthday every year. They can be renewed up to 90 days in advance.
Every two years, practitioners must complete 24 hours of continuing education credits. These must include:
8+ hours direct massage skills training
4+ hours professional ethics, communication, or review of state laws and regulations
2 hours review of professional roles and boundaries
Massage Therapy Seattle Area Employment Outlook
For those practicing massage therapy Seattle has a variety of job opportunities in different industries.
Personal care services, such as in-home aid
Working with other health practitioners as part of a team
Amusement and recreation, such as spas and high-end hotels
Hospitals and long-term rehabilitation care
Massage Therapy Job Outlook for Washington is great in general. For a successful career in massage therapy Seattle is a great place to set up a freelance operation. For mobile massage therapy Seattle is the perfect place to create your own career by making office visits.
When it comes to pay for those practicing massage therapy Seattle is one of the best paying locations in the country. Seattle area therapists command an impressive hourly mean wage of $26.89, well above the national average of $19.17.
Washington has the 4th highest demand for massage therapists in the country. The state also consistently posts high employment rates for those in the field.
Massage therapy positions in Washington are expected to increase by 41.3% in the next 8 years. The demand for new massage talent will soon cause a shortage of qualified applicants. This could drive wages up in the future, making the area even more attractive for knowledgeable bodywork professionals.
When practicing massage therapy Seattle offers opportunity and variety. Enjoy a fulfilling and profitable career as a respected health professional. When it comes to massage therapy Seattle is the best place in the country to learn, practice, and live.
For questions relating to the Massage Therapy Job Outlook in Washington State contact our admission department today!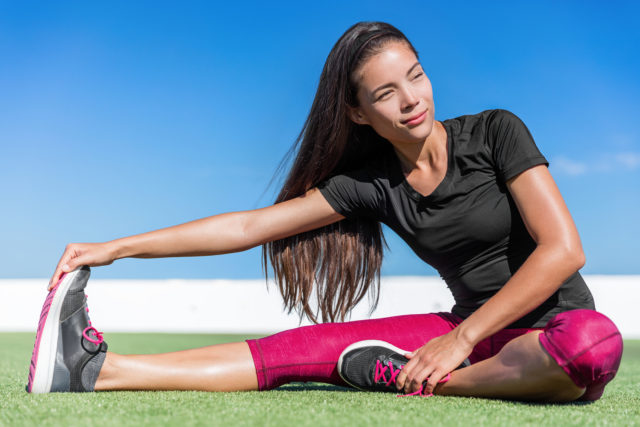 Spring has sprung! With the nice weather, it may be tempting to run outside and enjoy the spring weather. Now is the time to rejuvenate your career. Here are eight spring tips to stay motivated and productive this season.
1. Evaluate
You made it through Q1 but how did you do? Whether you have an official quarterly review or you are performing a self-evaluation, it's important to look back and reflect. What were your accomplishments? What did you struggle with? And most importantly…what did you learn?
Consider not only your career but also your personal life as well, they often correlate with your overall state of well-being.
2. Start an Exercise Routine
Take advantage of the beautiful weather and get outside. Create a workout schedule and hang it up in your home. Switch up your routine to stay in shape and motivated. Click here to learn how to build your own workout routine.
3. Refresh Your Style
What better time to upgrade your style than in the spring? Clean up your work wardrobe and change your hairstyle to feel refreshed and new.
4. Create New Challenges
Challenge yourself to get out of a your rut. Work to expand your career skills by taking a class or seminar. Learning a new skill can motivate you this spring to push your career to the next level.
Healthcare professionals can significantly benefit from broadening their skill set. Massage therapy can be applied to a wide range of career paths including nursing, physical therapy, yoga or palates instructing.
5. Spring Clean
Spring cleaning is not just for your home! It's reported that productivity can rise by 5%  with a clean working environment. Whether you work in an office, cubicle or unconventional workspace, take some time to clean your space.
Pitch the trash, organize your files and wipe down those areas that get dusty. You will feel refreshed and ready to tackle your new projects.
6. Revisit Your Resolution
You are a few months into the year, how are you doing with your New Year's Resolution? Take some time to revisit your resolution and monitor your progress. You may even need to alter your goals to fit your new plans.
7. Make a List of Goals
Make a list of three to five goals you would like to accomplish during the rest of the year. These can be based on your New Year's resolution or something that has developed since. Your goals should be S.M.A.R.T. – Specific, Measurable, Attainable, Relevant, Timely.
A great example of a S.M.A.R.T. goal would be: Complete a massage therapy program and receive a certification by the end of the year.
8. Plan your Next Vacation
What is more motivated than working towards a vacation. American workers took 16.2 days of vacation in 2015, nearly one full week less time off than in the year 2000. Take some time this spring to plan your summer vacation. Print some photos to hang up so you can stay motivated throughout the day.
Conclusion
Are you ready for spring? Take these spring tips and set yourself up for a successful year. Start your Spring on the right foot by enrolling into a personalized massage therapy program, contact us today.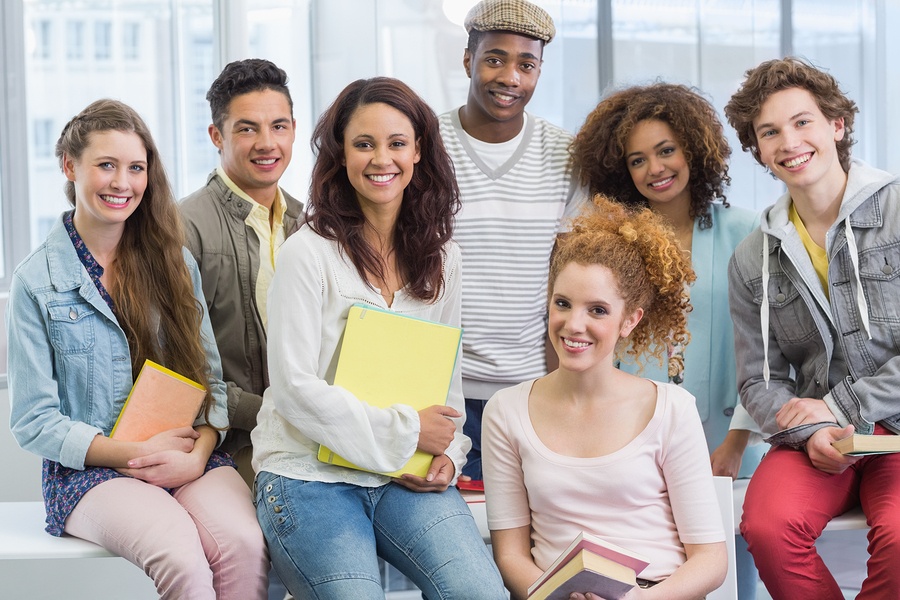 If you're considering going to school to become a massage therapist, you may be as excited as you are worried. Whether massage therapy would be your first experience in a full-time job or a career change after already being in the workplace, going to school for a new skill and profession can be daunting.
But it doesn't have to be! With a little information on your side, you can feel comfortable and even enthusiastic as you embark on this new adventure. Here are three tips on how to succeed in massage therapy school—and to be happy while doing so.
Commit to the goal of graduation. Before you even sign up for your first class or attend your first lecture, you should decide that this is what you want to do. After that decision has been made, you will find the energy and focus that it takes to accomplish your goal. It's just like your parents (or grandparents) always told you: "Where there's a will, there's a way." If you want to achieve the goal of becoming a licensed massage therapist and actually believe that you can do it, then you will, whether it takes six months, a year, or more.
Find a study partner or group. In massage therapy school, you'll likely be learning about the human body in more detail than you ever have before. And when it comes to memorizing huge lists of terms in anatomy or studying a bunch of new vocabulary, having a study partner makes all the difference. Even if you think you study better alone, it's still wise to find a fellow student or two and exchange contact information. You never know when a copy of someone else's notes will come in handy or when you'll need help with an assignment. Plus, when you're in massage therapy school, it's always nice to have a buddy to give your shoulders a nice rub when you're feeling stressed!
Take time for self-care. Just like an airline flight attendant will tell you to secure your own oxygen mask before helping anyone else, you've got to take care of your own body and mind before you'll be able to help anyone else through a career in massage therapy. This applies to your time in massage therapy school as well; you won't be able to fully apply yourself and focus on your coursework if you haven't taken care of yourself first. This self-care might come in the form of meditation, scheduled time off from schoolwork, time to prepare a healthy meal, or alone time to just decompress and watch a favorite show. Whatever it is, set aside the time to do it and honor that commitment to yourself.
If you can mentally commit to massage therapy school, find a support group in your classes, and make time to take care of yourself while you do it, you'll be prepared to succeed not only in school but in your career in massage therapy as well. And as you undertake this new journey into massage therapy school and beyond, you can feel confident that your career choice will help other people as much as it helps you.
Click here for more information about attending Seattle Massage School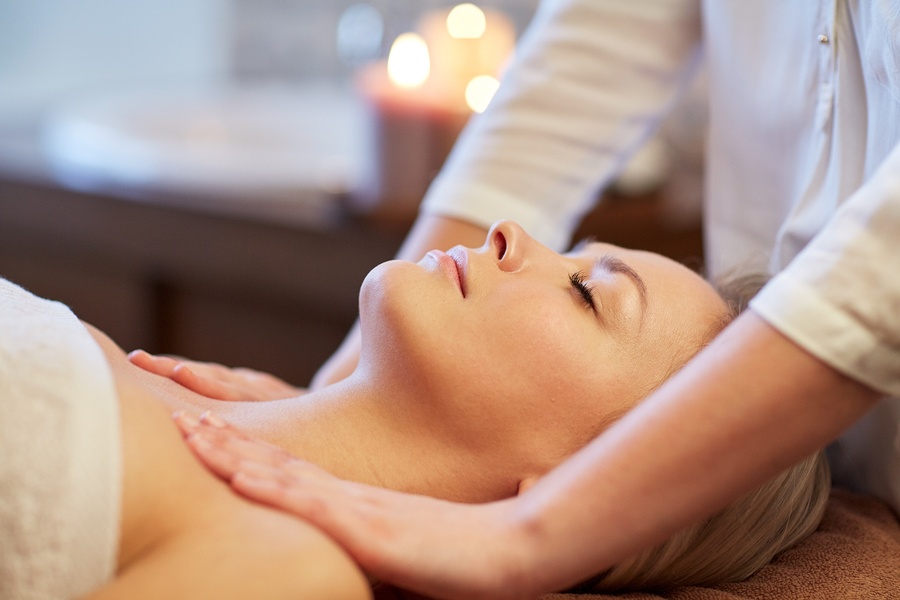 A massage career is rewarding if you enjoy helping people. As a massage therapist you work closely with patients to relieve stress and pain in muscles, bones and joints. You will work with clients of all sizes, shapes and in different physical conditions. Your knowledge, technical skills and ultimately your touch can help them heal.
A massage therapist is also a healthcare provider working with patients who have different needs. Your patients may be referred by doctors or through other connections.
Here are a few suggestions for a successful massage career practice
You are doing this physically intensive job because you want to make a difference in the lives of your clients. Adjust your expectations when you start out and concentrate on learning as much as you can even after receiving your certifications and license. Continue to study anatomy and physiology as it relates to your work.
Get to know your clients personally and show that you care about them. Concentrate on what the client has to say. You should know everything about their current health and medical history to determine what type of massage will be most beneficial for them.
Understand how your patients will respond to your touch. Ask questions as you work and explain to your clients what you are doing during the massage. You may make suggestions for special exercises for them to do at home to relieve pain and aches.
Developing a good professional relationship with your clients will bring in repeat business. They will also recommend your services to friends.
Consider specializing in a type of massage. You may want to work at a spa that offers stress relief therapy. You may prefer to work at a health club or exclusively with athletes. Experience different environments early in your massage career to determine what you like best.
Expand your massage career if you can by offering different styles of bodywork therapy. This can include hot stones, Ayurvedic, holistic and other therapies.
Remember to be patient. It takes time to build a personal practice with a massage career.
Don't let yourself burn out physically or mentally. This is a very physically demanding profession and you have to keep yourself in good shape while helping others.
The Northwest Academy for the Healing Arts offers several massage therapy programs for a massage career including continuing education.
Learn more about our massage schools here!
Seattle Massage Schools | Bellingham Massage Schools | Tacoma Massage Schools