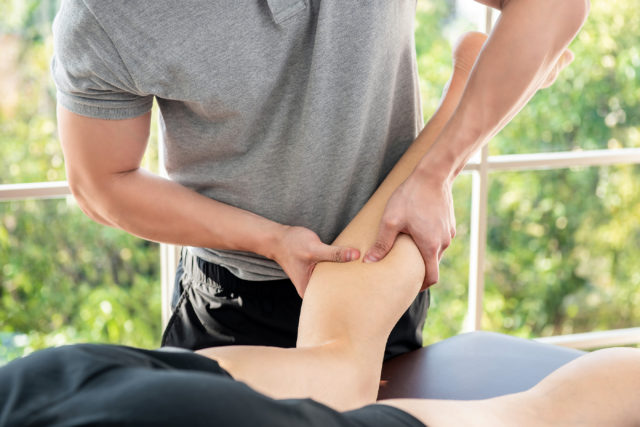 Currently, there are around 12,000 massage therapists working throughout the state of Washington to help the more than 7 million residents of the state find relief from the pain or discomfort associated with injuries, anxiety, and stress. According to the U.S. Bureau of Labor Statistics (BLS), the average annual salary for massage therapist in Washington is $62,520, making it one of the highest-paying states for massage therapists across the country. The cities with the highest demand for massage therapists in the Evergreen State include, in no particular order, Seattle, Spokane, Tacoma, Olympia, and Kennewick. Read on to learn about the current career outlook for massage therapist in Seattle and Washington State.
Demand and Career Outlook for Massage Therapists in Washington
According to the BLS, the state of Washington has the fourth highest demand for massage therapists across the U.S, and consistently posts high employment figures for massage therapists. In fact, the BLS projects the demand for massage therapists in the Evergreen State to grow by more than 40% over the next decade, leading to a shortage of massage therapists throughout the Evergreen State. Additionally, it could cause wages for massage therapists to rise, making the state and its cities, including Seattle, even more attractive for massage therapists.
Career Opportunities in Seattle
As mentioned earlier, Seattle is one of the best cities for massage therapist, not only in Washington State, but also across the entire country. This is because of several reasons. For starters, Seattle is a great place to set up a freelance massage therapy operation. For example, you can set up a mobile massage therapy operation, allowing you to make home and office visits. Secondly, if you decide to join the ranks of employed massage therapists in Seattle, Seattle offers numerous job opportunities for massage therapists. Some of these opportunities include:
•    in-home aid and other personal care services career opportunities
•    being the massage therapist in a team of health practitioners
•    recreation and amusement facilities including spas and high-end hotels
•    health facilities including long-term rehabilitation care facilities and hospitals
•    working as a massage therapists for a sports team, such as the Seattle Mariners or Seattle Seahawks
Washington Massage Therapy Licensure Requirements
To work legally as massage therapist in Washington and Seattle, you must be licensed by the state's department of health. The licensure requirements include, among others, completing 500 hours or more from a state-approved massage therapy program as well as taking and passing a national massage licensing exam.
Conclusion 
The state of Washington is a great place for massage therapists looking to start and grow their careers, with the BLS projecting the demand for massage therapist in the state to grow by more than 40% over the next decade, potentially translating to higher wages. Some of the highest-paying cities for massage therapist in the Evergreen State include Seattle, Tacoma, Olympia, and Kennewick.
To learn more about the career outlook as a massage therapist contact our Seattle Massage School Campus
Our sister massage school Seattle Clinical Massage School can also offer additional information about attending massage therapy school in Seattle.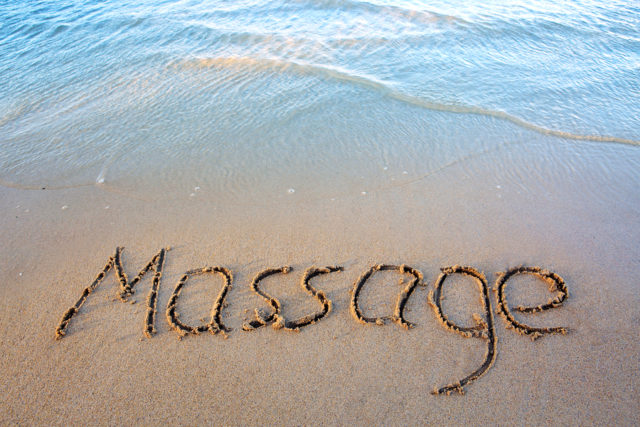 When it comes to a massage therapy career, the possibilities are endless. Massage therapists are able to work on cruises, in hospitals, in chiropractic centers, and even in airports. If you are someone who loves to travel, you may be wondering how you can incorporate your massage therapy career, and your love of traveling into one incredible life.
As a massage therapist, the world is your oyster. Not only can you help others relax and rehabilitate, you can also enjoy the exciting world of traveling as a massage therapist yourself. If you would like to find out how you can marry your two loves of travel and massage, check out some of the ways you can make your dream life a reality.
If the open sea is calling you, you might consider a massage therapy career aboard a luxury cruise liner. Along with helping vacationers relax and unwind, you can take in the beauty of some of the world's most beautiful tropical destinations. Imagine yourself giving a world class massage to a couple who has just been married on day one, and then you could find yourself enjoying a beverage on a white sandy beach, overlooking the ocean on day two. This could be your every day life as a massage therapist, working on a cruise. Consider a massage therapy career and explore the possibilities yourself.
If you love traveling, massage therapy, and sports, you may consider starting your massage therapy career at an athletic training facility. You could be a massage therapist to one of your favorite athletes. You could travel from one stadium to another, providing relief and comfort to an athlete. If you want to work as a massage therapist in the Olympic field, you can make your dream a reality Many Olympians travel with their massage therapists to help them through grueling training sessions and competitions. While your client is busy working toward that gold metal, you may find yourself exploring the sites in China, South America, Canada, and more! This can be your reality with a massage therapy career.
If you are someone who prefers to be their own boss, you can choose where you would like to work. With the right marketing, you can open your services to various jobs, students, religious groups, and more. You can travel all over the country, and even the world, and offer world class massage therapy.
Do you love spas and resorts? If so, you might want to start your massage therapy career at a 5-star resort and spa. You could be just the person who helps an overworked executive begin to relax during their spa getaway. On your days off, you may find yourself looking at historical landmarks in Europe, or relaxing with a margarita on a beautiful beach in Mexico.
A massage therapy career can satisfy all areas of your life. If you are looking to incorporate massage therapy, and your love of traveling, into an exciting career, train to become a licensed massage therapist today. Your massage therapy career awaits.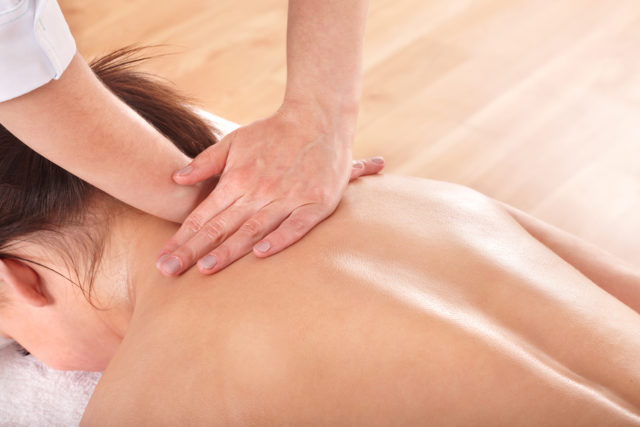 Have you stopped to ask yourself why a healing method that has been used for over 4000 years is now getting popular? Perhaps it's because people are finally respecting this old healing method. Today, medically modeled massage is one of the fastest growing fields in the massage profession. Whether you have a desire for offering relaxation massages or you are passionate about assisting your patients with injuries or specific conditions, your education and experience from Seattle Massage Schools will help you succeed in your career.
4 Tips on How to Choose the Right Seattle Massage School
There are numerous Seattle Massage Schools and finding the right one can be an overwhelming process. It's hard to choose a massage school that can provide you with the best training. Ideally, you need a Seattle massage school that:
Has small classes: You should only consider Seattle massage schools that have the smallest classes. Small classes will help you get the one on one attention you deserve which is essential for you to succeed in this career path.
Flexible class schedule: Life is often busy for most people, especially if you're juggling between work and family. Therefore, you need a Seattle massage training program that can design a massage program to fit your lifestyle and schedule.
Experienced faculty: Ensure that the Seattle massage therapy school you choose consists of licensed massage therapists, chiropractors, kinesiologists, naturopathic physicians, and physical therapists.
Research or evidence-based curriculum: According to the Massage Therapy Foundation, massage therapists should have the necessary skills and knowledge to assess the available research and make effective clinical decisions. This can only be possible by choosing a Seattle massage school that has developed its curriculum around both theories and practices that are evidence-based. Additionally, the institution you choose should also utilize different classroom assessments.
More and more patients and physicians are realizing that medically based massage isn't just an alternative treatment but a necessary one. What's more, many insurance companies are now paying for medically modeled massages that have been prescribed by doctors for different ailments such as falls, work-related injuries, sports activities, auto accident injuries, and diseases.
Consider a Second Career in Massage Therapy
Psychologists agree that loving what you do is necessary to achieve job satisfaction. Therefore, if your current job is very demanding, you should consider a career change. Among all health care careers, the U.S. News has ranked massage therapist as the fourth best in terms of job prospects, salary, and work-life balance. Follow the above tips to find the best Seattle massage therapy schools. If you have any questions, visit Northwest Academy or call a helpful academic adviser at 206-932-5950 today.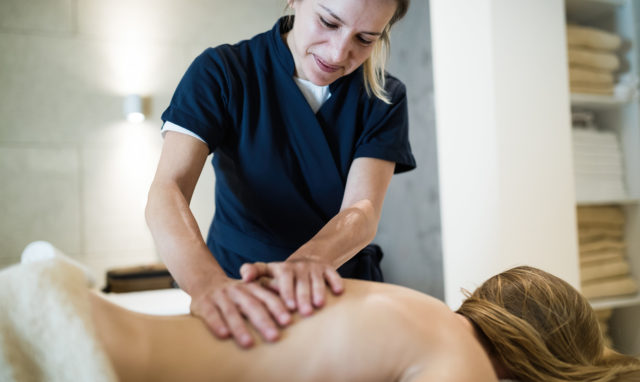 Massage Therapy Job Outlook – A career in massage therapy gives you the power to relieve pain and promote health while earning a good income. Nationally, the field is expected to continue growing at an accelerate rate through the year 2024.
For massage therapy Seattle and its tech-heavy culture make a perfect match. If you are thinking about a career in massage therapy Seattle is one of the best places in the country.
Washington State Requirements
Massage therapists are regulated by the Washington State Department of Health, Board of Massage. To maintain an active license, therapists must meet the following requirements.
Applicants must complete an approved training program that includes:
130 hours anatomy and physiology
40 hours kinesiology instruction
50 hours pathology
265 hours theory and practice, including technique
55 hours clinical and business practices
Red Cross first aid certification
CPR certification
4 hours HIV/AIDS discussion
Those who received training out-of-state or who are licensed in another location may not meet Washington state education requirements. To verify previous experience, a verification form must be completed by the jurisdiction or school where your credentials were gained.
All applicants must successfully complete the National Certification Board for Therapeutic Massage and Bodywork (NCBTMB) or Federation of State Massage Therapy Boards (FSMTB) examination.
After completing the training program and testing, therapists must submit all necessary paperwork to the Board of Massage, along with any applicable fees. Once your application information is verified, you will receive your Washington state massage therapy license.
Massage therapy licenses expire on the holder's birthday every year. They can be renewed up to 90 days in advance.
Every two years, practitioners must complete 24 hours of continuing education credits. These must include:
8+ hours direct massage skills training
4+ hours professional ethics, communication, or review of state laws and regulations
2 hours review of professional roles and boundaries
Massage Therapy Seattle Area Employment Outlook
For those practicing massage therapy Seattle has a variety of job opportunities in different industries.
Personal care services, such as in-home aid
Working with other health practitioners as part of a team
Amusement and recreation, such as spas and high-end hotels
Hospitals and long-term rehabilitation care
Massage Therapy Job Outlook for Washington is great in general. For a successful career in massage therapy Seattle is a great place to set up a freelance operation. For mobile massage therapy Seattle is the perfect place to create your own career by making office visits.
When it comes to pay for those practicing massage therapy Seattle is one of the best paying locations in the country. Seattle area therapists command an impressive hourly mean wage of $26.89, well above the national average of $19.17.
Washington has the 4th highest demand for massage therapists in the country. The state also consistently posts high employment rates for those in the field.
Massage therapy positions in Washington are expected to increase by 41.3% in the next 8 years. The demand for new massage talent will soon cause a shortage of qualified applicants. This could drive wages up in the future, making the area even more attractive for knowledgeable bodywork professionals.
When practicing massage therapy Seattle offers opportunity and variety. Enjoy a fulfilling and profitable career as a respected health professional. When it comes to massage therapy Seattle is the best place in the country to learn, practice, and live.
For questions relating to the Massage Therapy Job Outlook in Washington State contact our admission department today!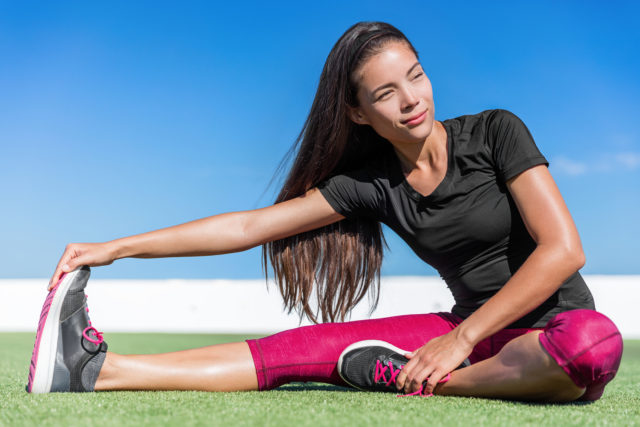 Spring has sprung! With the nice weather, it may be tempting to run outside and enjoy the spring weather. Now is the time to rejuvenate your career. Here are eight spring tips to stay motivated and productive this season.
1. Evaluate
You made it through Q1 but how did you do? Whether you have an official quarterly review or you are performing a self-evaluation, it's important to look back and reflect. What were your accomplishments? What did you struggle with? And most importantly…what did you learn?
Consider not only your career but also your personal life as well, they often correlate with your overall state of well-being.
2. Start an Exercise Routine
Take advantage of the beautiful weather and get outside. Create a workout schedule and hang it up in your home. Switch up your routine to stay in shape and motivated. Click here to learn how to build your own workout routine.
3. Refresh Your Style
What better time to upgrade your style than in the spring? Clean up your work wardrobe and change your hairstyle to feel refreshed and new.
4. Create New Challenges
Challenge yourself to get out of a your rut. Work to expand your career skills by taking a class or seminar. Learning a new skill can motivate you this spring to push your career to the next level.
Healthcare professionals can significantly benefit from broadening their skill set. Massage therapy can be applied to a wide range of career paths including nursing, physical therapy, yoga or palates instructing.
5. Spring Clean
Spring cleaning is not just for your home! It's reported that productivity can rise by 5%  with a clean working environment. Whether you work in an office, cubicle or unconventional workspace, take some time to clean your space.
Pitch the trash, organize your files and wipe down those areas that get dusty. You will feel refreshed and ready to tackle your new projects.
6. Revisit Your Resolution
You are a few months into the year, how are you doing with your New Year's Resolution? Take some time to revisit your resolution and monitor your progress. You may even need to alter your goals to fit your new plans.
7. Make a List of Goals
Make a list of three to five goals you would like to accomplish during the rest of the year. These can be based on your New Year's resolution or something that has developed since. Your goals should be S.M.A.R.T. – Specific, Measurable, Attainable, Relevant, Timely.
A great example of a S.M.A.R.T. goal would be: Complete a massage therapy program and receive a certification by the end of the year.
8. Plan your Next Vacation
What is more motivated than working towards a vacation. American workers took 16.2 days of vacation in 2015, nearly one full week less time off than in the year 2000. Take some time this spring to plan your summer vacation. Print some photos to hang up so you can stay motivated throughout the day.
Conclusion
Are you ready for spring? Take these spring tips and set yourself up for a successful year. Start your Spring on the right foot by enrolling into a personalized massage therapy program, contact us today.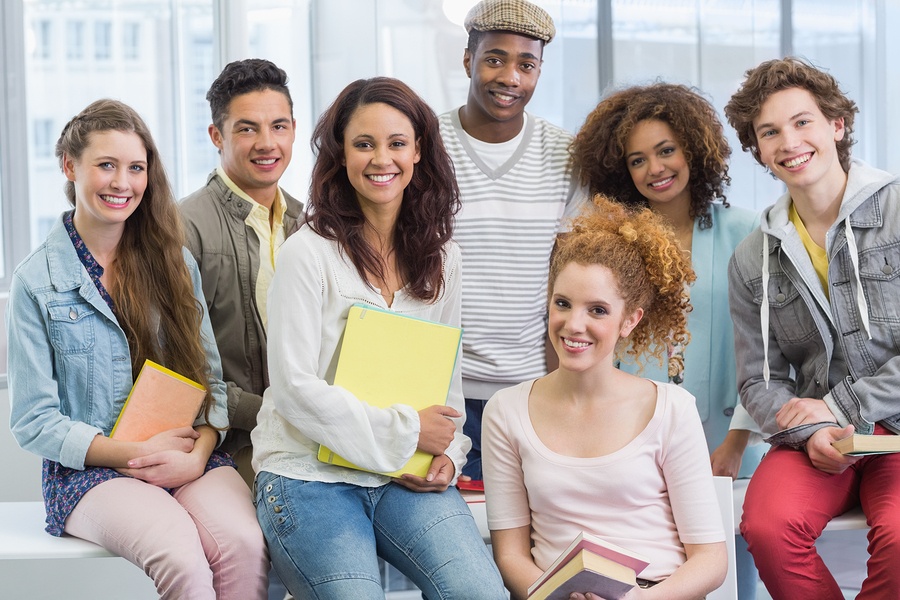 If you're considering going to school to become a massage therapist, you may be as excited as you are worried. Whether massage therapy would be your first experience in a full-time job or a career change after already being in the workplace, going to school for a new skill and profession can be daunting.
But it doesn't have to be! With a little information on your side, you can feel comfortable and even enthusiastic as you embark on this new adventure. Here are three tips on how to succeed in massage therapy school—and to be happy while doing so.
Commit to the goal of graduation. Before you even sign up for your first class or attend your first lecture, you should decide that this is what you want to do. After that decision has been made, you will find the energy and focus that it takes to accomplish your goal. It's just like your parents (or grandparents) always told you: "Where there's a will, there's a way." If you want to achieve the goal of becoming a licensed massage therapist and actually believe that you can do it, then you will, whether it takes six months, a year, or more.
Find a study partner or group. In massage therapy school, you'll likely be learning about the human body in more detail than you ever have before. And when it comes to memorizing huge lists of terms in anatomy or studying a bunch of new vocabulary, having a study partner makes all the difference. Even if you think you study better alone, it's still wise to find a fellow student or two and exchange contact information. You never know when a copy of someone else's notes will come in handy or when you'll need help with an assignment. Plus, when you're in massage therapy school, it's always nice to have a buddy to give your shoulders a nice rub when you're feeling stressed!
Take time for self-care. Just like an airline flight attendant will tell you to secure your own oxygen mask before helping anyone else, you've got to take care of your own body and mind before you'll be able to help anyone else through a career in massage therapy. This applies to your time in massage therapy school as well; you won't be able to fully apply yourself and focus on your coursework if you haven't taken care of yourself first. This self-care might come in the form of meditation, scheduled time off from schoolwork, time to prepare a healthy meal, or alone time to just decompress and watch a favorite show. Whatever it is, set aside the time to do it and honor that commitment to yourself.
If you can mentally commit to massage therapy school, find a support group in your classes, and make time to take care of yourself while you do it, you'll be prepared to succeed not only in school but in your career in massage therapy as well. And as you undertake this new journey into massage therapy school and beyond, you can feel confident that your career choice will help other people as much as it helps you.
Click here for more information about attending Seattle Massage School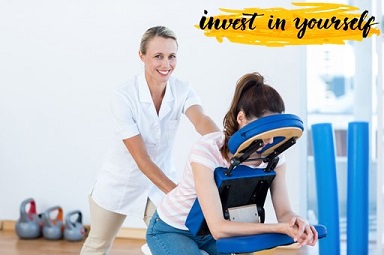 Becoming a massage therapist is a wonderful career path to follow. It is a skill you can carry with you anywhere you go. Here are 8 reasons why attending massage school is worth the financial investment.
It's a skill you can take with you anywhere you go. Though you may have to update your license depending on where life takes you, you will always be able to take this skill with you on the road. You can work for a massage franchise company, start your own practice or go on the road with a professional athletic team. You can even work with a cruise line and see the world.
People love massage. Massage is often seen as a luxury, but more and more people are realizing the many health benefits that come with massage. From helping with insomnia, relieving stress and preventing and treating injuries, massage has become a perfect tool for helping people live healthier lives.
You learn more about yourself. Massage isn't just for helping others, it can help you learn more about yourself. Like how you handle stressful situations and what your boundaries are.
Massage school is a great stepping stone. If you are just graduating high school or looking to transition careers, massage school is a great stepping stone for that. It pays more than your regular retail job making it ideal for a student needing to make their way to college.
Set your own schedule. Once you graduate, setting your own schedule is fairly simple. Most massage clinics are open seven days a week. If you open your own practice, your schedule is up to you.
Flexibility. Most massage schools have several programs to choose from. You can attend part-time or full time. You can also pick between daytime classes, evening or weekend.
Endless opportunity to further improve yourself. Once you have your license, you have to keep it up to date and attend continuing education courses which means you get to learn more! There are always fascinating topics to pick from including aromatherapy, prenatal and infant massage as well as sports massage therapy. There are even courses in equine and canine massage!
You can help others. Going to massage school will lead you to a path to become or enhance your nurturing skills. It's a great way to help others live healthier lives.
What are you waiting for?
Click here: For more information bout our Massage School Programs
Click on your massage school of interest below:
Seattle Masage School | Tacoma Massage School | Bellingham Massage School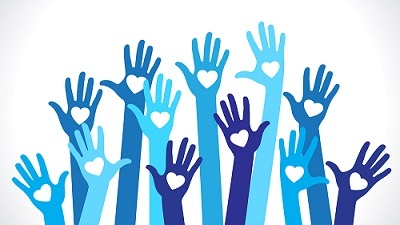 You want to lead a deliberate life. That's part of what led to your decision to join the massage community which includes therapists, healers, herbalists and acupuncturists. Creating a balance between work, school and extracurricular activities is one part of the exciting journey you're undertaking when choosing massage school. Choosing massage school means taking time up front to research all certification options. This research is perhaps the most important first step down the rewarding career path.
Choosing Massage School: Picking the Right Program
One of the first decisions you'll need to make is what type of practice you would like to establish. Consider the following questions when choosing massage school:
Is your goal to work with athletes in therapeutic massage or would you like to focus on just providing comfort and relaxation to your clients?
Would you like to open a solo practice or are you planning on joining a team of providers?
What technique most interests you? Swedish? Reiki? Deep Tissue?
Look at your options when it comes to choosing massage school. Does the program meet state licensing requirements? Is the school accredited? What type of degree or certification will you receive?
How many hours of training will it take? What are the corresponding costs per credit hour. Can the school assist you with financial aid if you need it?
How large are the classes and do they work with your schedule? Small class size means a higher teacher to student ratio, allowing for individual attention. Are there flexible online classes in addition to on-site training? Does the school have multiple locations, which could allow scheduling flexibility in the future.
Choosing Massage School: Community Matters
Just as important as class size is the internal and external community that supports your studies. Massage school can be intense as the best clinical curriculum includes:
Anatomy and physiology
A gross anatomy lab including cadaver dissection
Pathology
Kinesiology
Massage theory and practice
Business management
First aid and CPR
This is a medically-based class load that could include up to a year of intensive study. Choosing massage school within a community of like-minded individuals that support your decision to learn these skills is very important. A community focused on holistic healing, organic and natural foods will likely be a positive fit for your study and practice. Having similarly focused healers within your classes will also provide you with the understanding and support you will need to excel in your studies.
When choosing massage school, take time to visit each potential school, paying particular attention to classrooms, class sizes and cleanliness. What is the neighborhood like? Ask if you can sit in and monitor a class to get a feel for the level of professionalism. Do they have alumni that you could speak with to get a sense of the real life job outlook?
Finally, will the school help with externships or job placement as part of the package?  Of course the cost is a consideration for most students. But if the school has a high graduation rate and the majority of students pass the massage license testing for your state, coupled with a high rate of job placement, this could easily offset the cost factor of massage school.
Choosing Massage School: Ensuring Your Success
Massage certification will not only positively impact your life, but the also the human beings you're seeking to help. Taking the time to make a careful decision about choosing massage school will go a long way toward ensuring your success.
Click Here: For more information about our massage school programs
Seattle Massage Schools | Tacoma Massage Schools | Bellingham Massage Schools