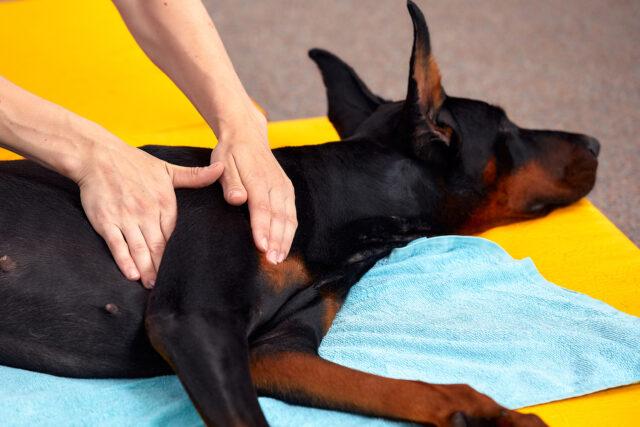 In today's fast-paced world, stress and tension affect not only humans but also our beloved animal companions. To address their physical and emotional well-being, the field of animal massage therapy has emerged as a rewarding and fulfilling career option. If you have a passion for animals and an interest in holistic healing practices, becoming a massage therapist for animals can open up a world of opportunities. In this article, we will explore the educational and licensing requirements specifically in Washington State, as well as the diverse opportunities available in this growing profession.
Why Animal Massage Therapy? Just like humans, animals can experience a range of physical and emotional issues that can be alleviated through massage therapy. Animal massage therapists play a vital role in promoting relaxation, reducing pain and inflammation, enhancing circulation, improving mobility, and aiding in overall recovery for animals in need. This non-invasive, drug-free, and gentle approach can have profound benefits for animals of all species, ages, and conditions.
Educational Requirements: To embark on a career as an animal massage therapist in Washington State, it is essential to acquire a solid educational foundation. While specific requirements may vary, completing a comprehensive training program is a common prerequisite. Several schools and institutions across the state offer specialized programs in animal massage therapy. These programs typically cover topics such as anatomy and physiology, massage techniques, animal behavior, ethics, and business practices.
Animal Massage Therapist Applicants in Washington State must meet one or more of the following:
To practice massage on large animals, the 300 hours of instruction must be related to the performance of animal massage on large animals.
To practice massage on small animals, the 300 hours of instruction must be related to the performance of animal massage on small animals.
In addition to formal education, gaining hands-on experience is crucial for honing your skills and understanding the intricacies of working with different animals. Volunteering at animal shelters, rescue centers, or veterinary clinics can provide valuable opportunities to observe and practice under the guidance of experienced professionals.
Licensing and Certification: In Washington State, massage therapy for animals is regulated by the Washington State Department of Health, ensuring the highest standards of care and professionalism. To legally practice as an animal massage therapist, you must obtain a license. The requirements for licensure typically include completing an approved training program, accumulating a specified number of hours of supervised practice, and passing a licensing exam.
Animal Massage Therapist Applicants in Washington State must pass one or more of the following exams:
To practice massage on large animals, successfully complete the National Certification Examination for Equine Massage.
To practice massage on small animals, successfully complete the National Certification Examination for Canine massage.
Moreover, obtaining certification from recognized organizations can enhance your credibility and open doors to more opportunities. Organizations like the National Board of Certification for Animal Acupressure and Massage (NBCAAM) offer certification programs that validate your knowledge, skills, and commitment to ethical practices.
Opportunities in Animal Massage Therapy: Once you have obtained the necessary education, licensing, and certification, a range of exciting career paths awaits you in animal massage therapy:
Private Practice: Many animal massage therapists choose to establish their private practices, providing individualized care to clients and their animal companions. This option allows you to set your own schedule, tailor your services to specific needs, and build strong relationships with clients and their pets.
Veterinary Clinics and Hospitals: Collaborating with veterinarians and veterinary professionals can be a rewarding way to integrate massage therapy into an existing practice. Working in a clinical setting allows you to provide adjunctive care to animals undergoing surgery, rehabilitation, or suffering from chronic conditions.
Animal Rehabilitation Centers: These specialized facilities focus on helping animals recover from injuries, surgeries, or physical disabilities. Animal massage therapists play an integral role in the rehabilitation process, working alongside veterinarians, physical therapists, and other professionals.
Animal Rescue Organizations: Animal rescue centers often encounter animals with traumatic experiences or special needs. Massage therapy can provide comfort, reduce anxiety, and promote trust in these animals, increasing their chances of finding forever homes.
Equine Massage: Horses, in particular, benefit greatly from massage therapy. Opportunities exist to work with horse owners, trainers, and equestrian facilities, providing therapeutic care to these magnificent animals.
Becoming a massage therapist for animals in Washington State offers a fulfilling career path for those passionate about holistic healing and the well-being of animals. By completing the necessary education, obtaining a license, and seeking certification, you can unlock a wide range of opportunities to make a positive impact on the lives of animals. Whether you choose to establish your own practice, collaborate with veterinary professionals, or work in specialized settings, your skills as an animal massage therapist can bring comfort, healing, and joy to our furry, feathered, and scaled friends. Embrace this rewarding profession and embark on a journey to enhance the health and happiness of animals in your community.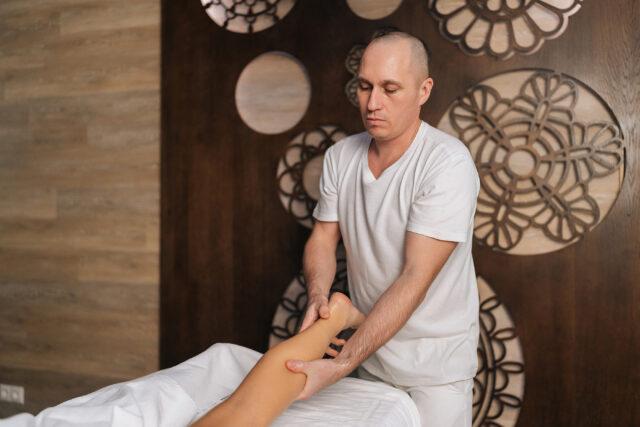 Being a massage therapist can be an incredibly rewarding and fulfilling career. Not only do you get to help people feel better physically and emotionally, but you also have the opportunity to make a positive impact on their overall well-being. In this blog post, we'll take a look at the top 10 best things about being a massage therapist.
Helping people feel better
One of the most obvious benefits of being a massage therapist is the ability to help people feel better physically. Whether your clients are dealing with chronic pain, injury, or just need to relax, your massage techniques can provide relief and promote healing.
Building relationships with clients
As a massage therapist, you have the opportunity to build long-lasting relationships with your clients. Many people see their massage therapist regularly, which means you have the chance to get to know them on a personal level and help them on their journey towards wellness.
A flexible schedule
If you're looking for a career with a flexible schedule, massage therapy is a great option. You can set your own hours and work as little or as much as you want. This can be especially helpful if you have other commitments, such as family or school.
A variety of work settings
As a massage therapist, you can work in a variety of settings, from spas and resorts to hospitals and clinics. This can provide a lot of variety in your work and allow you to explore different aspects of the profession.
Continuous learning and growth
There's always something new to learn in the field of massage therapy. From new techniques and tools to advances in technology, there are plenty of opportunities for continuous learning and growth. This can help you stay engaged and excited about your work.
A physically active job
If you're someone who enjoys staying active, massage therapy can be a great career choice. You'll be on your feet for most of the day and using your hands and arms to perform massage techniques, which can provide a good workout.
A positive impact on mental health
Massage therapy isn't just good for physical health; it can also have a positive impact on mental health. Massage has been shown to reduce stress, anxiety, and depression, and can promote relaxation and improve mood.
A career that's in demand
As more people become interested in natural and alternative forms of healthcare, the demand for massage therapists continues to grow. This means there are plenty of job opportunities available and a good outlook for the future of the profession.
The ability to be self-employed
If you're someone who values independence and autonomy, becoming a self-employed massage therapist may be a good fit. You can set your own rates and build your own business, which can be a fulfilling and rewarding experience.
Making a difference in people's lives
Perhaps the biggest benefit of being a massage therapist is the ability to make a positive difference in people's lives. Whether you're helping someone recover from an injury, manage chronic pain, or just relax and unwind, your work can have a profound impact on their well-being.
In conclusion, being a massage therapist can be a wonderful career choice for those who are passionate about helping others and promoting wellness. From the ability to make a positive impact on people's lives to the flexibility and autonomy that comes with being a self-employed massage therapist, there are plenty of reasons to consider pursuing this rewarding profession.
For more information about being a massage therapist contact our massage school admissions team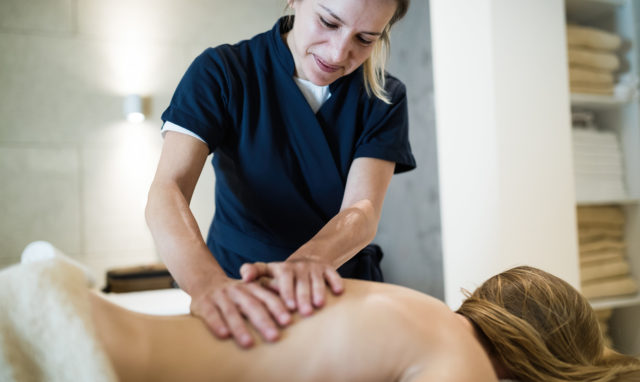 Massage Therapy Job Outlook – A career in massage therapy gives you the power to relieve pain and promote health while earning a good income. Nationally, the field is expected to continue growing at an accelerate rate through the year 2024.
For massage therapy Seattle and its tech-heavy culture make a perfect match. If you are thinking about a career in massage therapy Seattle is one of the best places in the country.
Washington State Requirements
Massage therapists are regulated by the Washington State Department of Health, Board of Massage. To maintain an active license, therapists must meet the following requirements.
Applicants must complete an approved training program that includes:
130 hours anatomy and physiology
40 hours kinesiology instruction
50 hours pathology
265 hours theory and practice, including technique
55 hours clinical and business practices
Red Cross first aid certification
CPR certification
4 hours HIV/AIDS discussion
Those who received training out-of-state or who are licensed in another location may not meet Washington state education requirements. To verify previous experience, a verification form must be completed by the jurisdiction or school where your credentials were gained.
All applicants must successfully complete the National Certification Board for Therapeutic Massage and Bodywork (NCBTMB) or Federation of State Massage Therapy Boards (FSMTB) examination.
After completing the training program and testing, therapists must submit all necessary paperwork to the Board of Massage, along with any applicable fees. Once your application information is verified, you will receive your Washington state massage therapy license.
Massage therapy licenses expire on the holder's birthday every year. They can be renewed up to 90 days in advance.
Every two years, practitioners must complete 24 hours of continuing education credits. These must include:
8+ hours direct massage skills training
4+ hours professional ethics, communication, or review of state laws and regulations
2 hours review of professional roles and boundaries
Massage Therapy Seattle Area Employment Outlook
For those practicing massage therapy Seattle has a variety of job opportunities in different industries.
Personal care services, such as in-home aid
Working with other health practitioners as part of a team
Amusement and recreation, such as spas and high-end hotels
Hospitals and long-term rehabilitation care
Massage Therapy Job Outlook for Washington is great in general. For a successful career in massage therapy Seattle is a great place to set up a freelance operation. For mobile massage therapy Seattle is the perfect place to create your own career by making office visits.
When it comes to pay for those practicing massage therapy Seattle is one of the best paying locations in the country. Seattle area therapists command an impressive hourly mean wage of $26.89, well above the national average of $19.17.
Washington has the 4th highest demand for massage therapists in the country. The state also consistently posts high employment rates for those in the field.
Massage therapy positions in Washington are expected to increase by 41.3% in the next 8 years. The demand for new massage talent will soon cause a shortage of qualified applicants. This could drive wages up in the future, making the area even more attractive for knowledgeable bodywork professionals.
When practicing massage therapy Seattle offers opportunity and variety. Enjoy a fulfilling and profitable career as a respected health professional. When it comes to massage therapy Seattle is the best place in the country to learn, practice, and live.
For questions relating to the Massage Therapy Job Outlook in Washington State contact our admission department today!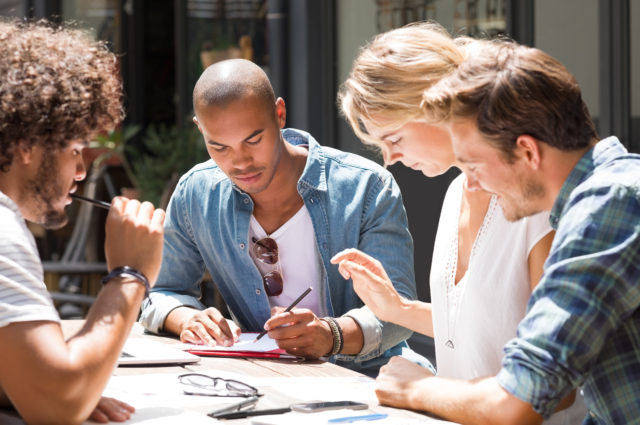 Are you thinking about adding a massage license to your list of qualifications? Those who want to train in the massage field can choose between a traditional college or schooling with an academic focus or a school that specializes in massage training. Both options have their advantages and drawbacks. Which one is right for you depends on your timeframe, current educational goals, and previous training and experience.
What Are the Legal Requirements for Massage Training Programs?
Laws governing massage training and licensing vary by state. Currently, forty-five states and the District of Columbia regulate massage therapy activities. General requirements include:
Between 300 and 1000 hours of instruction
Passing grade on an official exam: MBLEx
Periodic license renewal or continuing education credits
Criminal background check
Some states require active liability insurance prior to receiving your license. There are often other requirements as well, such as CPR certification and blood tests proving you are not a carrier of certain contagious diseases.
Read the state and local requirements for your area thoroughly, and understand them before you start your school search. That way, you won't waste time investigating programs that don't fit your specific needs.
What Is Taught in a Massage Therapy Program?
Like licensing requirements, the mandatory educational content for massage training programs also varies by state. Most programs will include the following elements.
Instruction in anatomy, physiology, pathology, kinesiology, and nutrition
Hands-on training, with a knowledgeable teacher present, in a classroom setting
How to assess clients' needs and determine proper treatment
Information on ethical concerns, communication skills, and legal issues
Business management and accounting
If you are studying for a specialty certification, like prenatal or myofascial release therapies, additional courses will be necessary.
College Courses vs Massage School
Whether you choose to pursue an Associates of Applied Science degree from a traditional college or a Certificate of Completion from a vocational school, the information and guidance you receive will be similar. There are other major differences that can help you decide which path to take.
Nearly half of students pursuing an associate's degree take 4 years to complete their studies. Massage training programs can usually be completed in less than a year.
The average degree seeker will pay $7,020 in tuition and fees. Add in the cost of books and other supplies, and that number can easily reach $10,000 or more. The cost of massage programs can range from $6 to $17 per hour, depending on factors like location, special offerings, and clock hours. That means you pay between $3,000 and $8,500 for a 500-hour course.
Many massage schools offer online or self-paced instruction. This allows for a more flexibility when compared to scheduled lectures and labs.
Practicing professionals who already have a degree don't need to repeat general education courses that are irrelevant to their current goals.
Which One Is Right for You?
Your choice depends on your goals. Are you planning to use massage therapy as a starting point for a career in specialized therapies? In this situation, college might be the right path for you. Academic institutions offer more opportunities for experimentation and inspiring new experiences.
If you are an established therapy professional who wants to offer clients a safe, natural, and effective addition to existing methods that promotes healing and reduces stress, a massage school program is your best choice. You can get the knowledge you need more quickly, and with a smaller investment of time and money.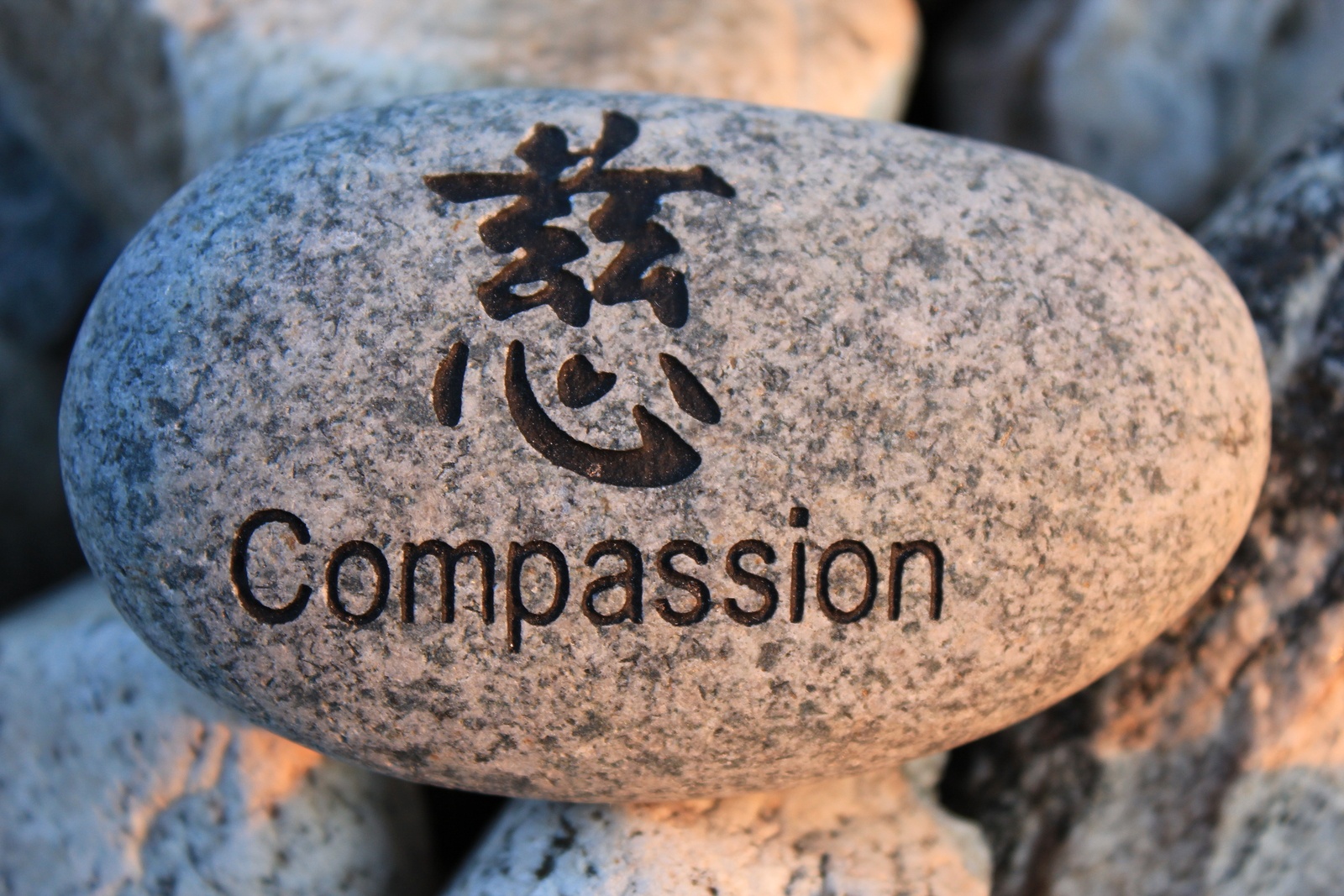 A massage is no longer just a luxury for the uber-rich to enjoy at an exclusive spa. Massage is now becoming a common way of dealing with stress, enhancing health, and living a good life. As a massage therapist, you have the opportunity to really help people improve their lives. Massage is part of a new and more compassionate trend in health care. It really is health care with a heart. If you are not satisfied with your current job and are looking for a more fulfilling career, then massage therapy might be for you.
A New Kind of Health Care
One could say that most traditional medicine treats diseases and not people. You go to the doctor's office because you are sick. Doctors and nurses are trained to deal with medical problems. That is not to say that there are not a lot of caring and compassionate doctors and nurses. It is simply to say that the goal of medical treatment seems to be curing a disease.
There is an alternative to this approach to medicine. Some doctors are trying to take a more holistic approach to medicine that deals with the overall wellness of the person. Rather than just treating diseases, medical practitioners try to help their patients lead better, healthier lives. The focus is on creating health and preventing disease rather than waiting until a disease happens and curing it.
This new way of health care opens the door for many different kinds of health care practitioners. Acupuncture, yoga, nutrition, herbalism are all field that promote the overall health and wellness of the person. Another possible field to look at is massage therapy.
Benefits of Massage Therapy
Massage involves applying pressure to a person's skin, muscles, ligaments and tendons. This can be in the form of light stroking or deep pressure. Massage offers many benefits:
The most commonly documented beneficial aspect of massage is stress relief. Massage reduces muscle tension, pain and stress.
It can improve a person's range of motion and reduce back pain. Enhancing overall muscle flexibility as well.
Massage reduces anxiety and increases energy. It helps people feel more confident about themselves.
It enhances the quality of sleep and improves concentration.
It can also help to reduce or control the symptoms of many diseases.
As a massage therapist, your work will help patients improve their overall sense of health and well-being. They will improve the quality of their lives because of your treatments.
How to Become a Massage Therapist
Standards and requirements vary by state, so be sure you check out the requirements where you live. Training to become a licensed massage therapist often involves 500 or more hours of instruction and practice. You can research local training programs and find the one that is right for you. You want to make sure that the program offers the kind of massage you want to specialize in and has options that meet your schedule and financial budget.
A Compassionate Career
Massage is a way to form deep connections with people. As a massage therapist, you will be in a trusted position to care for your clients bodies and souls. Your empathy and compassion will help people to be healthier, more in touch with their bodies and to enhance their quality of life. If you are looking for a career that helps and serves other people, massage therapy is a great choice.
Learn More About Massage School Here