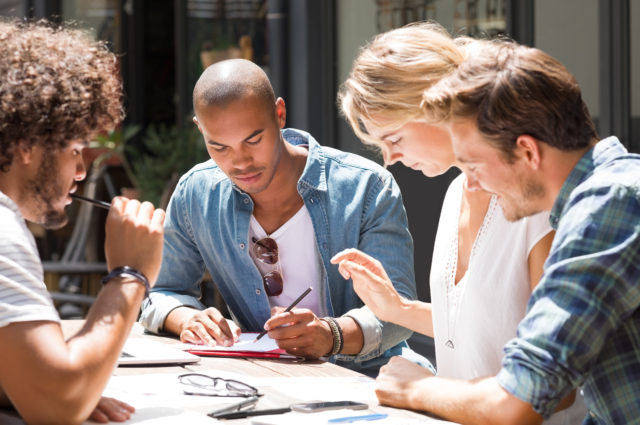 Are you thinking about adding a massage license to your list of qualifications? Those who want to train in the massage field can choose between a traditional college or schooling with an academic focus or a school that specializes in massage training. Both options have their advantages and drawbacks. Which one is right for you depends on your timeframe, current educational goals, and previous training and experience.
What Are the Legal Requirements for Massage Training Programs?
Laws governing massage training and licensing vary by state. Currently, forty-five states and the District of Columbia regulate massage therapy activities. General requirements include:
Between 300 and 1000 hours of instruction
Passing grade on an official exam: MBLEx
Periodic license renewal or continuing education credits
Criminal background check
Some states require active liability insurance prior to receiving your license. There are often other requirements as well, such as CPR certification and blood tests proving you are not a carrier of certain contagious diseases.
Read the state and local requirements for your area thoroughly, and understand them before you start your school search. That way, you won't waste time investigating programs that don't fit your specific needs.
What Is Taught in a Massage Therapy Program?
Like licensing requirements, the mandatory educational content for massage training programs also varies by state. Most programs will include the following elements.
Instruction in anatomy, physiology, pathology, kinesiology, and nutrition
Hands-on training, with a knowledgeable teacher present, in a classroom setting
How to assess clients' needs and determine proper treatment
Information on ethical concerns, communication skills, and legal issues
Business management and accounting
If you are studying for a specialty certification, like prenatal or myofascial release therapies, additional courses will be necessary.
College Courses vs Massage School
Whether you choose to pursue an Associates of Applied Science degree from a traditional college or a Certificate of Completion from a vocational school, the information and guidance you receive will be similar. There are other major differences that can help you decide which path to take.
Nearly half of students pursuing an associate's degree take 4 years to complete their studies. Massage training programs can usually be completed in less than a year.
The average degree seeker will pay $7,020 in tuition and fees. Add in the cost of books and other supplies, and that number can easily reach $10,000 or more. The cost of massage programs can range from $6 to $17 per hour, depending on factors like location, special offerings, and clock hours. That means you pay between $3,000 and $8,500 for a 500-hour course.
Many massage schools offer online or self-paced instruction. This allows for a more flexibility when compared to scheduled lectures and labs.
Practicing professionals who already have a degree don't need to repeat general education courses that are irrelevant to their current goals.
Which One Is Right for You?
Your choice depends on your goals. Are you planning to use massage therapy as a starting point for a career in specialized therapies? In this situation, college might be the right path for you. Academic institutions offer more opportunities for experimentation and inspiring new experiences.
If you are an established therapy professional who wants to offer clients a safe, natural, and effective addition to existing methods that promotes healing and reduces stress, a massage school program is your best choice. You can get the knowledge you need more quickly, and with a smaller investment of time and money.