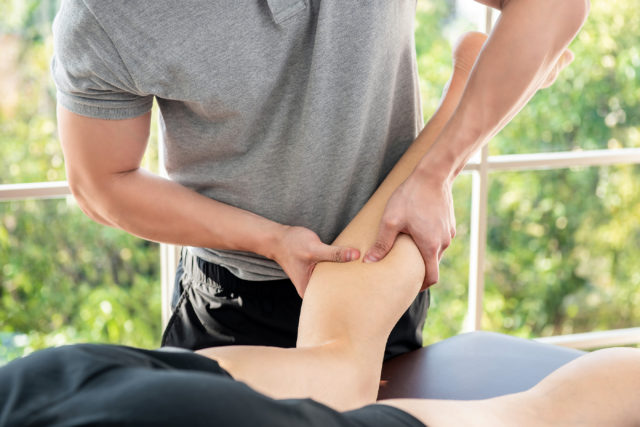 Currently, there are around 12,000 massage therapists working throughout the state of Washington to help the more than 7 million residents of the state find relief from the pain or discomfort associated with injuries, anxiety, and stress. According to the U.S. Bureau of Labor Statistics (BLS), the average annual salary for massage therapist in Washington is $62,520, making it one of the highest-paying states for massage therapists across the country. The cities with the highest demand for massage therapists in the Evergreen State include, in no particular order, Seattle, Spokane, Tacoma, Olympia, and Kennewick. Read on to learn about the current career outlook for massage therapist in Seattle and Washington State.
Demand and Career Outlook for Massage Therapists in Washington
According to the BLS, the state of Washington has the fourth highest demand for massage therapists across the U.S, and consistently posts high employment figures for massage therapists. In fact, the BLS projects the demand for massage therapists in the Evergreen State to grow by more than 40% over the next decade, leading to a shortage of massage therapists throughout the Evergreen State. Additionally, it could cause wages for massage therapists to rise, making the state and its cities, including Seattle, even more attractive for massage therapists.
Career Opportunities in Seattle
As mentioned earlier, Seattle is one of the best cities for massage therapist, not only in Washington State, but also across the entire country. This is because of several reasons. For starters, Seattle is a great place to set up a freelance massage therapy operation. For example, you can set up a mobile massage therapy operation, allowing you to make home and office visits. Secondly, if you decide to join the ranks of employed massage therapists in Seattle, Seattle offers numerous job opportunities for massage therapists. Some of these opportunities include:
•    in-home aid and other personal care services career opportunities
•    being the massage therapist in a team of health practitioners
•    recreation and amusement facilities including spas and high-end hotels
•    health facilities including long-term rehabilitation care facilities and hospitals
•    working as a massage therapists for a sports team, such as the Seattle Mariners or Seattle Seahawks
Washington Massage Therapy Licensure Requirements
To work legally as massage therapist in Washington and Seattle, you must be licensed by the state's department of health. The licensure requirements include, among others, completing 500 hours or more from a state-approved massage therapy program as well as taking and passing a national massage licensing exam.
Conclusion 
The state of Washington is a great place for massage therapists looking to start and grow their careers, with the BLS projecting the demand for massage therapist in the state to grow by more than 40% over the next decade, potentially translating to higher wages. Some of the highest-paying cities for massage therapist in the Evergreen State include Seattle, Tacoma, Olympia, and Kennewick.
To learn more about the career outlook as a massage therapist contact our Seattle Massage School Campus
Our sister massage school Seattle Clinical Massage School can also offer additional information about attending massage therapy school in Seattle.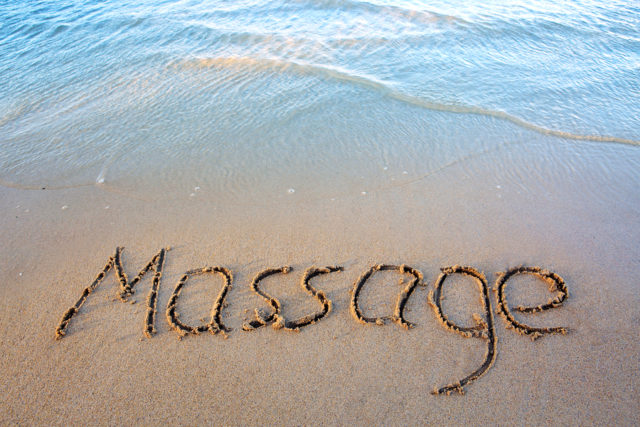 When it comes to a massage therapy career, the possibilities are endless. Massage therapists are able to work on cruises, in hospitals, in chiropractic centers, and even in airports. If you are someone who loves to travel, you may be wondering how you can incorporate your massage therapy career, and your love of traveling into one incredible life.
As a massage therapist, the world is your oyster. Not only can you help others relax and rehabilitate, you can also enjoy the exciting world of traveling as a massage therapist yourself. If you would like to find out how you can marry your two loves of travel and massage, check out some of the ways you can make your dream life a reality.
If the open sea is calling you, you might consider a massage therapy career aboard a luxury cruise liner. Along with helping vacationers relax and unwind, you can take in the beauty of some of the world's most beautiful tropical destinations. Imagine yourself giving a world class massage to a couple who has just been married on day one, and then you could find yourself enjoying a beverage on a white sandy beach, overlooking the ocean on day two. This could be your every day life as a massage therapist, working on a cruise. Consider a massage therapy career and explore the possibilities yourself.
If you love traveling, massage therapy, and sports, you may consider starting your massage therapy career at an athletic training facility. You could be a massage therapist to one of your favorite athletes. You could travel from one stadium to another, providing relief and comfort to an athlete. If you want to work as a massage therapist in the Olympic field, you can make your dream a reality Many Olympians travel with their massage therapists to help them through grueling training sessions and competitions. While your client is busy working toward that gold metal, you may find yourself exploring the sites in China, South America, Canada, and more! This can be your reality with a massage therapy career.
If you are someone who prefers to be their own boss, you can choose where you would like to work. With the right marketing, you can open your services to various jobs, students, religious groups, and more. You can travel all over the country, and even the world, and offer world class massage therapy.
Do you love spas and resorts? If so, you might want to start your massage therapy career at a 5-star resort and spa. You could be just the person who helps an overworked executive begin to relax during their spa getaway. On your days off, you may find yourself looking at historical landmarks in Europe, or relaxing with a margarita on a beautiful beach in Mexico.
A massage therapy career can satisfy all areas of your life. If you are looking to incorporate massage therapy, and your love of traveling, into an exciting career, train to become a licensed massage therapist today. Your massage therapy career awaits.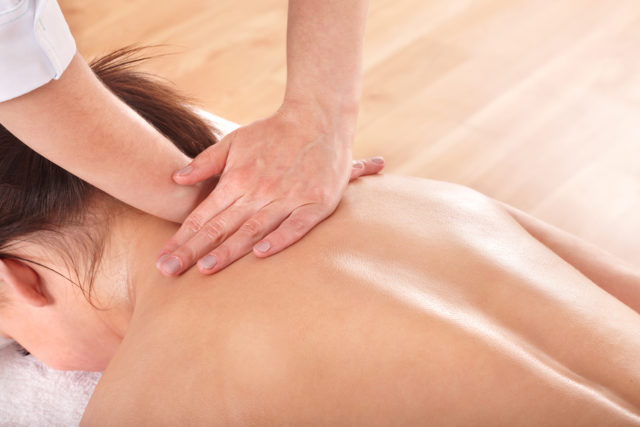 Have you stopped to ask yourself why a healing method that has been used for over 4000 years is now getting popular? Perhaps it's because people are finally respecting this old healing method. Today, medically modeled massage is one of the fastest growing fields in the massage profession. Whether you have a desire for offering relaxation massages or you are passionate about assisting your patients with injuries or specific conditions, your education and experience from Seattle Massage Schools will help you succeed in your career.
4 Tips on How to Choose the Right Seattle Massage School
There are numerous Seattle Massage Schools and finding the right one can be an overwhelming process. It's hard to choose a massage school that can provide you with the best training. Ideally, you need a Seattle massage school that:
Has small classes: You should only consider Seattle massage schools that have the smallest classes. Small classes will help you get the one on one attention you deserve which is essential for you to succeed in this career path.
Flexible class schedule: Life is often busy for most people, especially if you're juggling between work and family. Therefore, you need a Seattle massage training program that can design a massage program to fit your lifestyle and schedule.
Experienced faculty: Ensure that the Seattle massage therapy school you choose consists of licensed massage therapists, chiropractors, kinesiologists, naturopathic physicians, and physical therapists.
Research or evidence-based curriculum: According to the Massage Therapy Foundation, massage therapists should have the necessary skills and knowledge to assess the available research and make effective clinical decisions. This can only be possible by choosing a Seattle massage school that has developed its curriculum around both theories and practices that are evidence-based. Additionally, the institution you choose should also utilize different classroom assessments.
More and more patients and physicians are realizing that medically based massage isn't just an alternative treatment but a necessary one. What's more, many insurance companies are now paying for medically modeled massages that have been prescribed by doctors for different ailments such as falls, work-related injuries, sports activities, auto accident injuries, and diseases.
Consider a Second Career in Massage Therapy
Psychologists agree that loving what you do is necessary to achieve job satisfaction. Therefore, if your current job is very demanding, you should consider a career change. Among all health care careers, the U.S. News has ranked massage therapist as the fourth best in terms of job prospects, salary, and work-life balance. Follow the above tips to find the best Seattle massage therapy schools. If you have any questions, visit Northwest Academy or call a helpful academic adviser at 206-932-5950 today.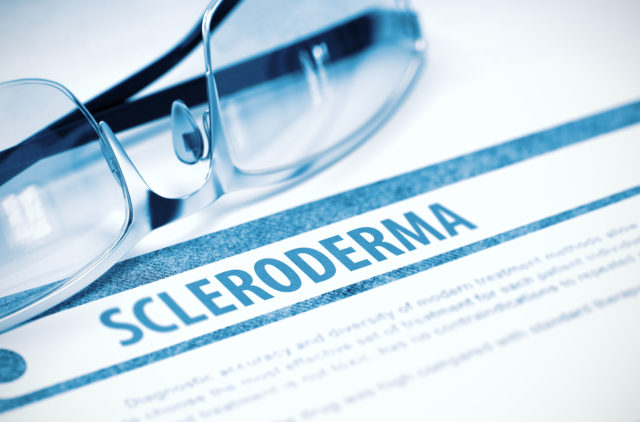 Let's talk about a difficult condition called scleroderma. Massage therapy might not be among the resources you'd think of in addressing the patient's challenges with this condition, but you'd be surprised. For a wide variety of conditions, massage therapy becomes a versatile tool for healthcare professionals who add it to their repertoire.
When you study the body from a massage therapy perspective, you also gain insight and ideas for your work as a yoga instructor, fitness professional, or other roles where you're concerned with your clients' physical wellbeing. It's both a whole-body and localized treatment. Here's how it helps with scleroderma when carefully used.
Scleroderma and its Stages
Scleroderma is an autoimmune condition which, like many such conditions, affects women much more frequently than it does men. It causes hardening of the body's tissues, either locally or throughout the body's systems, producing a thick feeling to the skin and other stiffness and internal damage.
The progression of a client's scleroderma is an important factor in considering massage treatment. As damage to the body continues, its surface hardens and loses vitality and eventually internal organs can be affected. Massage therapy may not be advisable or may be of limited use during later stages of the disease.
The Advantages of Skilled Massage Therapists
Multimodal treatment, mixing massage therapy with treatment by physicians, nurses, and other healthcare providers, can help a patient's body to respond better to treatment in general. If you have one of these backgrounds, you can augment your clinical skills in a significant way by learning massage therapy. For example, it can help increase blood circulation and possibly delay the onset and worsening of symptoms.
Because there are many specialized massage techniques with varying effects on the body, a carefully designed massage program can be offered to clients to address medical concerns. Where deep tissue massage may help with some aspects of a condition, your skill and tactile sensitivity as a massage therapist can help you use a gentler approach, similar to that used for fibromyalgia.
Using the Unique Qualities of Massage to Help Scleroderma Patients
Medical guidance is essential when you are working with a client who is diagnosed with scleroderma. Depending on the type and extent of a client's condition, deep tissue massage techniques may be somewhat useful, but attention to circulation and joint function, breath and relaxation may be more productive approaches.
You can provide gentle, repetitive touch to help capillary flow and relaxation, while breathwork and assisted joint movement can help the body stay resilient. Myofascial (muscle) techniques can conflict with the hardening of the body's surfaces, and generally you should avoid this type of approach.
Patient Engagement Makes a Difference
Massage therapy training helps you understand the body from a client's perspective. In addition to being a caring presence in each person's life, you learn how to constructively use touch to assist bodies in healing from disease and maintaining health. The power of one human caring for another in a safe, structured setting allows one of the most basic human needs to be addressed — that of touch.
As an autoimmune disease, scleroderma is a complex condition and patients may feel at a loss in dealing with it. From nurses to fitness coaches, when people help us with our physical well being, it's usually with a minimum of hands-on connection and mostly verbal. When you, as a massage therapist, address specific physical challenges which the client is experiencing, you also address the patient as a whole, helping her to develop an inner strength to deal with her life's challenges.
To learn more about how massage therapy can be beneficial for Scleroderma contact our Seattle student massage clinic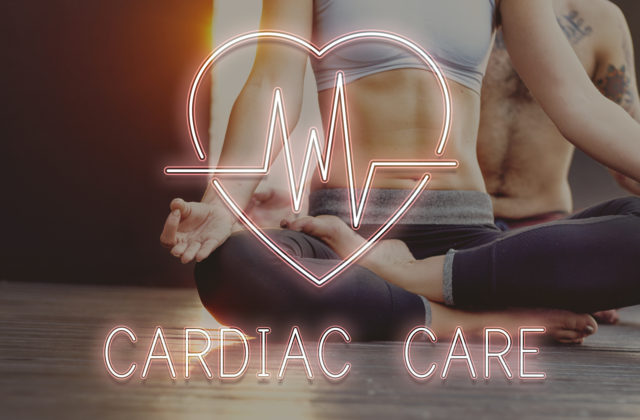 The Centers for Disease Control and Prevention reports that 1 in every 4 American deaths is directly related to heart disease. Conditions like coronary heart disease, cardiomyopathy, and other cardiovascular ailments kill over 600,000 people each year.
Massage therapy offers clients with cardiovascular issues many benefits that can help them improve their cardiovascular health and reduce their risk of stroke and heart attack.
What Contributes to Cardiovascular Disease?
There are three major factors that contribute to the development of heart disease.
These conditions are caused by structural abnormalities present at the time of birth.
Viral infections
Myocarditis is damage to the heart due to certain viruses.
Lifestyle Choices
Daily habits are currently the biggest contributor to heart disease.
Smoking
Poor diet
Lack of exercise
Diabetes
Obesity
Chronic stress
How Stress and Pain Affect the Heart
When a person experiences a painful or stressful event, the brain releases the hormones cortisol and adrenaline. These chemicals prepare the body to fight or run away from dangerous situations. The body responds by tensing muscles, shortening the breath, and increasing the heart rate.
This response, however, is only supposed to be short-term. Too much of these hormones can fatigue the body, especially the cardiovascular system. Without relief, long-term stress or chronic pain will weaken the heart muscle. Combined with less-than-healthy lifestyle choices, these factors can lead to heart disease.
How Massage Supports Cardiovascular Health
Massage therapy helps patients with cardiac issues address some of the factors that may be contributing to their condition. In conjunction with doctor-prescribed protocols, massage also helps patients manage some of the side effects of treatment.
Induce states of physical and mental relaxation, which can help alleviate the effects of chronic stress and anxiety on the whole body.
Loosen tight muscles and increase blood flow, which improves overall circulation and decreases the chances of stroke-causing clots.
Alleviate chronic pain, which helps interrupt the brain's "fight or flight" response.
Reduce anxiety before or after surgical procedures.
Some common side effects from traditional drug therapies used to treat heart disease can be treated effectively with massage.
Abdominal pain
Headache
Muscle aches
Precautions
While massage is generally safe and effective, there are some cautions to keep in mind when working with cardiac patients.
Those on blood thinning drugs should avoid vigorous or deep tissue techniques, as these can cause bruising, inflammation, or tissue damage.
Massage is not recommended for those with low blood pressure.
Patients with a history of blood clots should avoid Swedish techniques.
Therapists should avoid manipulating the area around pacemakers, stents, or other implanted devices.
Patients with signs of congestive heart failure should start with short massages, and slowly work up to longer sessions, as tolerated.
Recent studies also who that consistent massage therapy can reduce blood pressure and heart rate. High blood pressure and rate are major factors in heart attack risk.
Patients who combine traditional medical treatments with massage techniques experience an increase in energy, physical relaxation, and mental focus. This can help them recover faster from surgical procedures, or avoid major cardiovascular events.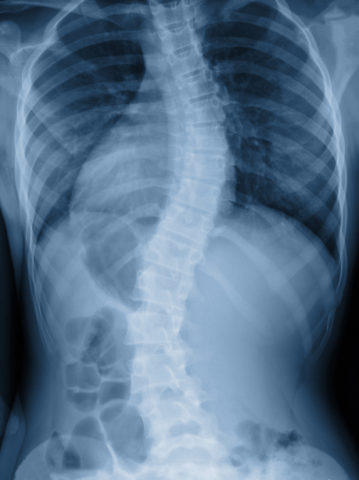 Over 30% of the American population has some form of scoliosis. You may have already helped clients who suffer from this condition in your regular bodywork or therapy practice. While traditional treatments vary, massage therapy is a safe addition to any client's treatment plan.
What is Scoliosis?
Scoliosis is a condition of the spine. It causes the spine to curve left or right into a distinctive "S" or "C" shape. The spine compresses. This compression throws off the patient's balance, and can contribute to a variety of health complications.
Sore, painful muscles
Difficult, stiff movement
Hunch back
Lung and heart problems
Numbness
Muscle weakness
If left untreated, the spine will continue to curve. This can lead to nerve, joint, and ligaments damage, as well as permanent disability.
What Causes Scoliosis?
Most scoliosis cases are classified as idiopathic. That means there is no known cause.
For about 20% of cases, doctors can point to a definite root condition. These cases are classified as structural or non-structural.
Structural scoliosis causes the spine to bend into a rigid curve that cannot be corrected. It is caused by underlying conditions like
Cerebral palsy
Muscular dystrophy
Birth defects
Tumors
Infections
Marfan's or Down Syndrome, or similar genetic disorders
The spine of a patient suffering from non-structural scoliosis works normally. The characteristic curve is caused by injury, weakness, or illness of surrounding body parts. When the cause is treated, non-structural scoliosis generally disappears.
Scoliosis can also be developed while still in the womb. Congenital damage to growing vertebrae can cause the spine to curve, not divide properly, or not grow completely. Some patients with congenital scoliosis are not diagnosed until they are between the ages of 10 and 15. During this time, many children go through several growth spurts, which makes structural malformations more noticeable.
Degenerative scoliosis is caused by the wearing of joints and discs in adults. Their damaged joints cause the surrounding muscles to strain, which leads to a curved spine.
Massage Therapy for Scoliosis Patients
While scoliosis massage cannot correct curved or twisted bones, including the spine, it can help clients reduce pain and increase mobility.
Massage relaxes muscles that are pulled out of place by shifted bone structures, which can significantly calm tight, uncomfortable sensations.
Deep tissue techniques increase blood circulation and break up scar tissues, which makes it easier for patients to move freely.
Patients who receive massage prior to chiropractic or neuromuscular therapies report better results from these treatments.
Massage is known to soothe the mind as well as the body. A decrease in mental stress is linked to a better ability to deal with chronic pain issues.
Early and regular scoliosis massage therapy, in conjunction with standard medical treatments like exercise and the use of a brace, can help scoliosis patients avoid complicated surgeries.
There is no cure for scoliosis. However, it is highly manageable. The goal of treatment is to reduce the progression of spine curvature, reduce discomfort, and restore or improve mobility. Scoliosis Massage therapy can help your client achieve these goals more quickly than with standard treatments alone.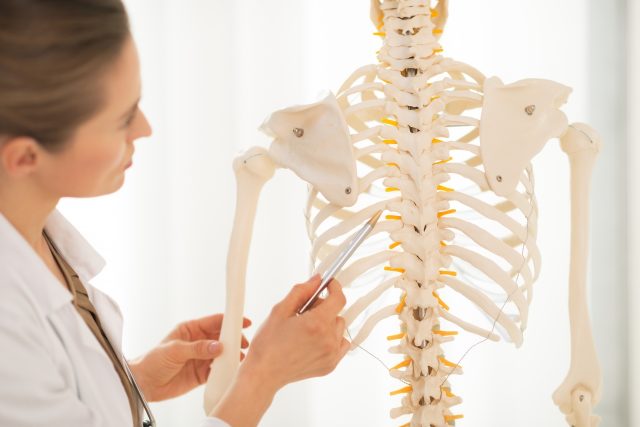 When evaluating massage school cost at a leading massage school or any college, you may calculate the costs of college through the typical "Room & Board" or "Per Credit Hour" cost advertised by colleges throughout America. However, a bulk of your massage school costs may not often be associated with the advertised price of your massage school education. Massage school, like life, can add up in many ways unseen, unexpected, and sadly, unplanned for. Knowing what the costs can be and strategizing how to limit them are vital skills any college student can and should learn.
What Are Some Examples of Hidden Costs Not Advertised in the Price of a Massage School Education?
If you ever get in a bind financially and you have to use a credit card for your school fees, the interest payments are added costs. They could range from 3% – 30%. You could be paying for an extra semester or two alone just in interest payments.
Some colleges and universities charge extra fees for extra services. Find out if your massage school has any added-on fees for services that you want or need. These could include health center fees, athletic center fees, student activity fees, graduation fees, academic transcript fees, etc.
Books and media can be one of the largest added costs. There will be required texts, but you will also have recommended texts that are used to enhance your knowledge of the material.
Technology can be as pricey as you want or need it to be. Do you need a new desktop, laptop or tablet? Do you need a more advanced phone? Do you need to purchase a software package such as Microsoft Office?
If you drive a long distance to massage school, gas, tolls, auto insurance, general wear and tear on the automobile, and parking can all add up.
It's no surprise to anyone who has lived life in a dormitory that the staples of the college cuisine are ramen noodles, microwave popcorn, and pizza. If you buy one pizza per week, it can add up to $2000 in pizza costs over a four-year education.
Outfitting a apartment or dorm room can be expensive when you add up the costs of televisions, bedding, cable or satellite fees, lamps, linens, posters, waste baskets, toiletries, hygiene, bulletin boards, and the rest.
How Can You Save Money and Still Get a Great Massage School Education?
Go local! – One of the major ways you can save on any school is to attend a school in your area. Not only are toy helping the local economy, but you can save on full-time parking costs, dormitory costs, eating on campus, eating out daily, laundry service, mailing expenses, etc. Going local may be the best way to save the most money on college expenses.
You may be able to rent or trade texts on campus or online, depending on the course, your region, and the site. Trading, borrowing, or buying used may be the way to save hundreds of dollars on books.
Take advantage of student discounts such as specials on computers, software packages, and other technologies.
It has been estimated that students spend $250 to $500 per month on costs not directly associated with the advertised price of the school. Staying local can not only assist you in saving money, it can also help you stay focused. Being away from home for an extended period of time can be hard on the psyche and the emotions, as well as time consuming dealing with the everyday demands of dormitory life. Staying local can be a key factor in maintaining a focus that will make you a success.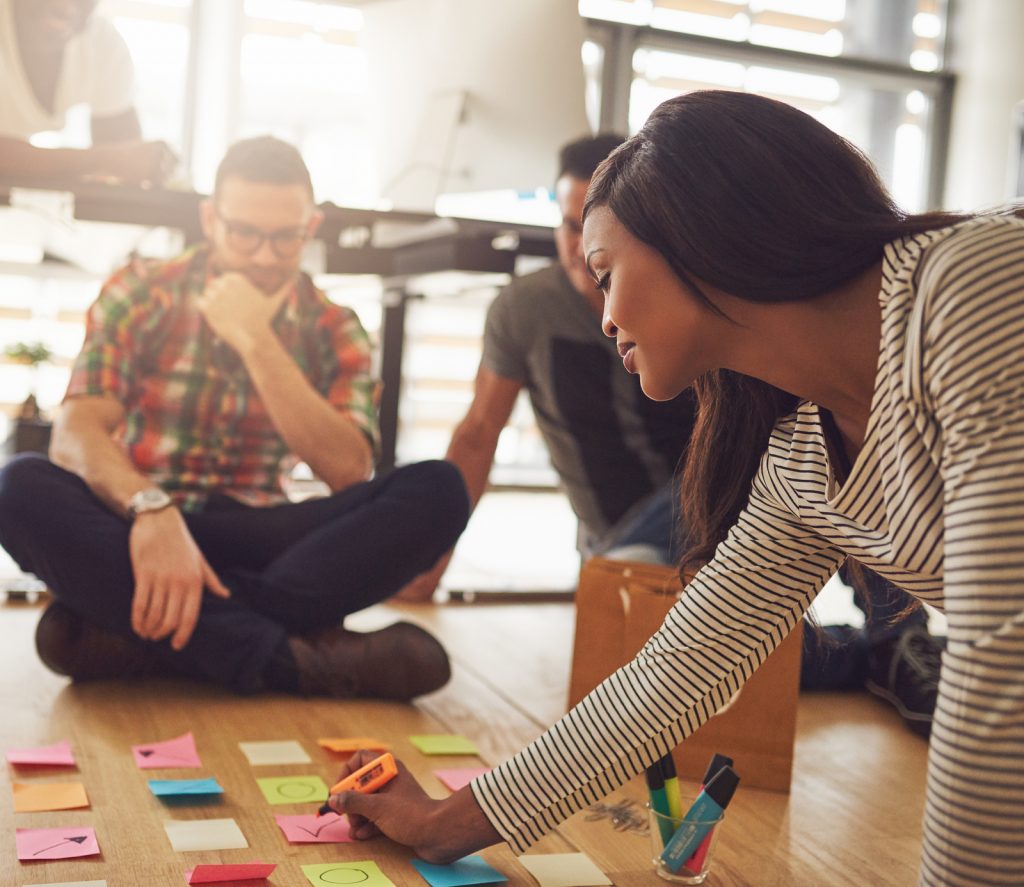 When selecting which massage school to attend, many people do not think to ask about the program's class sizes. Research has shown repeatedly the benefits of smaller class sizes in the primary and secondary grades. These benefits can be seen in licensing programs as well, especially in hands-on programs, such as massage therapy. Students receive many advantages from attending a massage school which recognizes the importance of smaller class sizes.
Individualized Instruction
Every student learns a little bit differently than their peers. When there are fewer students in the classroom, it is only logical that the teacher will have more time to devote to providing individualized instruction to each student. This valuable one-on-one teaching time allows the massage school instructor to observe and correct each student's technique before bad habits can be formed. This is so important in massage therapy, as poor techniques can cause injury to the patient or therapist.
Increased Confidence
Studies have shown that students in smaller classes tend to be more knowledgeable and perform better on standardized assessments than those enrolled in larger classes. This leads to increased confidence for these students, a very important and desirable attribute for anyone who is just getting started in a new professional career.
If you are interested in becoming a message therapist and would benefit from studying in a smaller class setting, contact Northwest Academy by calling 206-932-5950. Our massage school offers the smallest class sizes in the Pacific Northwest, so you always get the individualized attention you deserve.

Succeeding in massage school requires more than just a passion for the field. Such an education program requires the learning of diverse hands-on techniques and the study of human anatomy, physiology, and otherwise. Through the fusion of both and professional development, you'll learn how to use specific techniques and theories to address individual needs. Enrolling in a massage school thus means cultivating your own therapeutic approach through such diverse training.Through this process, you will not only need a passion for relieving others' pain, but also some key supplies to start your career in this growing industry.
Tables & Tools
The foundation for any massage practice is a suitable table, chair, or mat, whether stationary or portable. Accessories help ensure client comfort, from body cushion systems to face cradle covers that add extra protection. Specialized tools will vary according to one's specialization in massage school and include the following.
A range of manual massage tools (T-Bars, Thumbsaver, etc) for specific purposes, from Trigger Points to pressure relief.
Massage Stones or Cryocups for hot and cold therapies.
Thumpers, which are manual or electric tools of eight massage spheres, that provide hand-held stimulation of pressure points.
Hot and cold packs, as well as electrical warming units, for specific therapies.
Exercisers or small balls for improving finger, hand, and forearm strength.
Bolsters, pillows, or wedges for joint support and client comfort.
Other potential tools include accessories for one's table, chair, or mat like cotton, fleece, or disposable sheets, covers, or padding, and towels and cleaning products.
Oils & Lotions
Many supplies are essential for the therapeutic side of massage school, especially in ensuring a relaxing sensory experience for clients. Understand these different therapeutic tools will help you determine which are necessary for your specialization.
Topical pain relievers, balms, and analgesics help relieve muscular or joint pain.
Essential oils come from plants, while blends combine fragrances for various purposes.
Natural herbs fulfill medicinal needs through infusion or distillation with oils.
Skin shields create invisible barriers to help address specific skin conditions.
Creams and lotions address friction and tension while soothing and moisturizing the skin.
Through various courses at massage school, you'll learn which of these diverse tools are best suited to your particular field and adapting to clients' specific needs therein.
Music & Media
Massage school will add various multimedia to your therapeutic toolbox, but you can start with several on hand. Music is the most obvious massage tool in its ability to ensure a soothing therapy experience, but instructional and other books and videos will be important parts of your resource library. Charts, too, will be essential in providing greater understanding of the human body and how massage provides relief. Anatomy, trigger point, and reflexology charts will be useful in massage school and beyond as you learn about and learn to explain pain and therapy, while posters, skeletons, and decoders will similarly support your practice. Lastly, developing concise and clear marketing media will be essential to your long-term professional development – from flyers for your business to business cards and your resume.
With the right tools, you can ensure that your time at massage school starts off right. As you learn various techniques, from pressure point stimulation to more elaborate Swedish massage, you'll expand the tools and wisdom at your disposal. Through the combination of theory, hands-on experience, and professional development, you'll learn to address individual therapeutic needs and understand how human bodies move, hurt, and heal. Gathering some of these essential tools to start will provide the strong foundation you will need for succeeding in massage school.
Click Here: For more information about supplies you might need during and after massage school
Seattle Massage School | Tacoma Massage School | Bellingham Massage School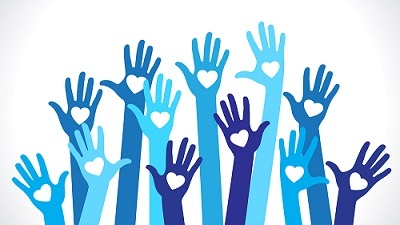 You want to lead a deliberate life. That's part of what led to your decision to join the massage community which includes therapists, healers, herbalists and acupuncturists. Creating a balance between work, school and extracurricular activities is one part of the exciting journey you're undertaking when choosing massage school. Choosing massage school means taking time up front to research all certification options. This research is perhaps the most important first step down the rewarding career path.
Choosing Massage School: Picking the Right Program
One of the first decisions you'll need to make is what type of practice you would like to establish. Consider the following questions when choosing massage school:
Is your goal to work with athletes in therapeutic massage or would you like to focus on just providing comfort and relaxation to your clients?
Would you like to open a solo practice or are you planning on joining a team of providers?
What technique most interests you? Swedish? Reiki? Deep Tissue?
Look at your options when it comes to choosing massage school. Does the program meet state licensing requirements? Is the school accredited? What type of degree or certification will you receive?
How many hours of training will it take? What are the corresponding costs per credit hour. Can the school assist you with financial aid if you need it?
How large are the classes and do they work with your schedule? Small class size means a higher teacher to student ratio, allowing for individual attention. Are there flexible online classes in addition to on-site training? Does the school have multiple locations, which could allow scheduling flexibility in the future.
Choosing Massage School: Community Matters
Just as important as class size is the internal and external community that supports your studies. Massage school can be intense as the best clinical curriculum includes:
Anatomy and physiology
A gross anatomy lab including cadaver dissection
Pathology
Kinesiology
Massage theory and practice
Business management
First aid and CPR
This is a medically-based class load that could include up to a year of intensive study. Choosing massage school within a community of like-minded individuals that support your decision to learn these skills is very important. A community focused on holistic healing, organic and natural foods will likely be a positive fit for your study and practice. Having similarly focused healers within your classes will also provide you with the understanding and support you will need to excel in your studies.
When choosing massage school, take time to visit each potential school, paying particular attention to classrooms, class sizes and cleanliness. What is the neighborhood like? Ask if you can sit in and monitor a class to get a feel for the level of professionalism. Do they have alumni that you could speak with to get a sense of the real life job outlook?
Finally, will the school help with externships or job placement as part of the package?  Of course the cost is a consideration for most students. But if the school has a high graduation rate and the majority of students pass the massage license testing for your state, coupled with a high rate of job placement, this could easily offset the cost factor of massage school.
Choosing Massage School: Ensuring Your Success
Massage certification will not only positively impact your life, but the also the human beings you're seeking to help. Taking the time to make a careful decision about choosing massage school will go a long way toward ensuring your success.
Click Here: For more information about our massage school programs
Seattle Massage Schools | Tacoma Massage Schools | Bellingham Massage Schools