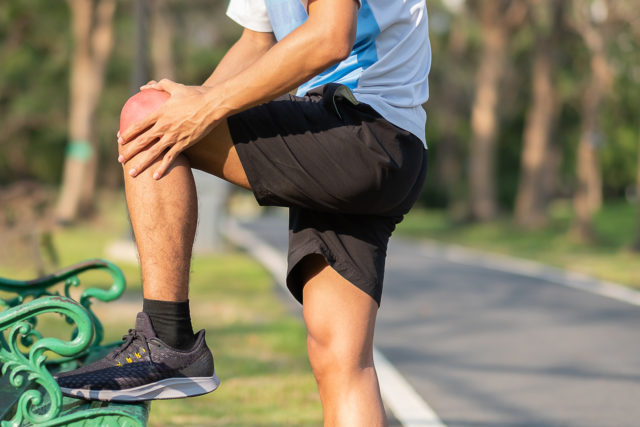 An Anterior Cruciate Ligament (ACL) tear is an injury impacting major ligaments in the knee. It is a key concern for many sports enthusiasts because such ACL tears occur mostly during sports activities that involve jumping, landing, sudden stops, or changes in direction.
Examples of such sports include football, basketball, soccer, or downhill skiing. Also, these ruptures are more common in women than in men because of the difference in anatomy.
Once you sustain an ACL injury, you might require surgery, but that depends on factors like your activity level and severity of damage. With advancements in the field of reconstruction surgery, athletes can benefit from hamstring grafts, patellar tendon graft along with allografts. These prove effective in restoring both function and strength to the injured knee.
Even so, the ability of an athlete to go back to an active lifestyle successfully/full recovery after ACL reconstruction depends on the absence of three prevalent complications.
Quadriceps weakness
Flexion contracture (of the muscle group)
Patellofemoral pain syndrome (PFPS)
Many physicians will use the patellofemoral pain syndrome as a "catch-all" diagnosis for the myriad of symptoms associated with anterior knee pain, especially after ACL reconstruction.
Signs and Symptoms of Anterior Cruciate Ligament Rupture
Once you sustain the injury, you will hear a popping sound from your knee. Other common symptoms include:
Pain and swelling
Loss of full range motion
Discomfort when walking
Joint tenderness
Inability to bear leg weight even with minimal pain
Feeling of instability
Causes
Several movements can cause an anterior cruciate ligament tear. These include:
Slowing down during a run
Incorrectly landing from a jump
Rapidly changing direction
Stopping suddenly
Direct contact or collision like during a tackle
When a knee is twisted or bent backward
While sport accidents are the most common causes of ACL injuries, you can sustain an ACL tear from missing a step in a staircase, falling off a ladder, or being in a car accident.
Risk factors
There are several risk factors for an ACL injury, and they include:
Gender
Active involvement in sports like football, gymnastics, basketball, soccer, and downhill skiing
Using defective sport equipment like ski bindings
Wearing ill-fitting sportswear
Having a history of an ACL tear
Outcome and treatment
When you experience an ACL injury, you might not be able to walk correctly. An ACL injury causes a partial or complete tear of tissue and is usually very painful. Once you visit a doctor, they will recommend treatment based on the severity of the injury. Treatment options include first aid, medications, physical therapy, or surgery.
Massage Therapy for Anterior Cruciate Ligament Tear
One aspect of physical therapy for ACL is massage. Therapeutic massage therapy has the following benefits:
Reduce pain and swelling (inflammation)
Increase blood circulation and joint mobility
Accelerate the healing process
Lower the aggregation of scar tissue forming around the site of the injury
During a therapeutic massage, therapists target surrounding muscles, joints, or other specific structures to reduce strain. And once you've achieved success in ensuring they're relaxed, a physician can then start restoring them to their proper alignment and flexibility.
Massage therapy is considered a safe and effective complementary treatment for many muscle and joint problems—including ACL. The type of massage and the number of sessions you will require will depend on your injury. At the end of all of your sessions, you will have regained full range of motion without any pain.
While massage therapy is effective in treating ACL, it must be done correctly for maximum results. Ensure you get your massage therapy from a professional therapist. If you would like to learn more about massage therapy or attend massage school, call us today. Also contact the Northwest Academy admissions department for any massage related questions.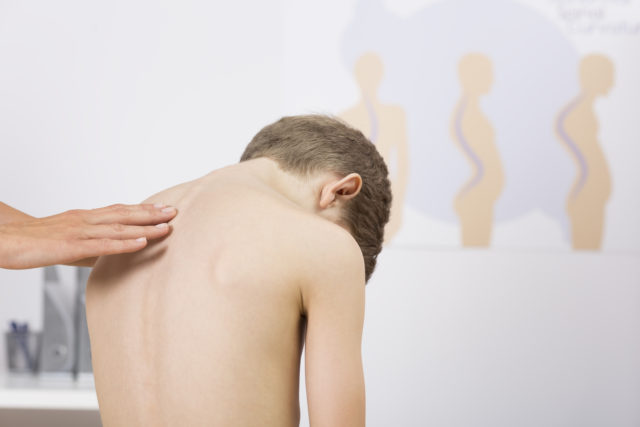 Scoliosis is a condition that millions of Americans are familiar with. You may have already worked with patients who suffer from pain, discomfort, and stiffness due to scoliosis. This condition is particularly detrimental to children, who may struggle with weak muscles, back pain, and fatigue from long periods of standing upright.
Luckily, massage therapy can be used to help treat scoliosis in children. A pediatric massage involves manipulating soft tissues with the aim of relieving tension and improving blood flow to affected regions. When done correctly, the symptoms of scoliosis in children can be significantly reduced.
Understanding Scoliosis in children
Scoliosis is a condition where the spinal cord curvature is increased more than usual. The spine typically has a mild curve as it runs across your back. However, patients with scoliosis have a spinal cord that resembles a C or an S shape.
Congenital scoliosis (in children) typically occurs during birth and affects children as they continue to grow. The severity of this condition will vary from one patient to another. Some spinal curvatures are barely noticeable, while others can even cause a deformity in the spine.
Some risk factors of scoliosis include birth defects, infections, cerebral palsy, or genetic disorders such as Down Syndrome. Adding pediatric massage therapy skills to your current knowledge base will help you provide adequate relief to scoliosis patients.
Symptoms of Scoliosis
Scoliosis in children manifests itself in many different ways. It can begin to develop in the womb due to the incorrect division of vertebrae, or vertebrae that don't fully grow during early stages. Diagnosis may be done soon after birth- or even later on when the child is 10-15 years old.
Some of the most common symptoms include:
Chronic back pain
An incorrectly tilted spine and pelvis
Fatigue from standing upright
Uneven shoulders
Benefits of Massage therapy
Pediatric massage therapy is a useful technique that can treat scoliosis in children. For example, effleurage massage techniques target the soft tissues and warm them up for adjustment. Through repeated strokes along the length of a child's spinal cord, the muscles can relax and ease pain, stiffness, or tension.
Massage therapy also uses a combination of lubricants to soften the muscles and increase blood circulation to affected areas. Children with scoliosis can enjoy significant relief from symptoms and live a healthy life with timely massage therapy sessions.
Massage therapy techniques you can learn in massage school
If you wish to advance your knowledge and skills in massage therapy for scoliosis, attending massage school is an excellent way to get started. With these advanced skills under your belt, you'll be able to provide timely pediatric massage therapy to children who've been affected by this condition.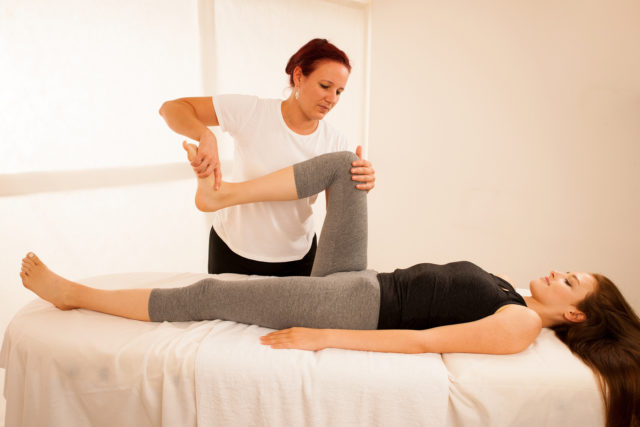 Is your career in the health industry? Do you want to join a career that will enable you to promote healthy lifestyles? If this is the case, going to Northwest Academy's Seattle clinical massage school may be the best option for you. Clinical massage therapy is an effective form of treatment of different kinds of ailments, diseases, and injuries. As a clinical massage therapist, you will use specific techniques that will ease muscle pain, reduce stress, and contribute to the overall wellness of your clients.
5 Benefits of Attending a Seattle Clinical Massage Therapy School
Graduate with the essential skills: Northwest Academy's Seattle clinical massage school involves a lot of hands-on training. The qualified instructors will train you in anatomy, musculature, and other massage therapy techniques. After graduating, you will have the needed practical experience to work in clinics, hospitals, and spas.
You will become licensed: Most states require that massage therapists be licensed. For you to obtain your massage therapist license, you have to first complete a certification or degree program at a recognized Seattle clinical massage therapy school and obtain the necessary massage therapy experience. One of the main reasons why massage therapy has become a respected profession is due to the strict requirements that massage therapists have to meet.
Qualified and licensed massage therapists are in high demand: The value of licensed massage therapists is now widely recognized. This has led to job growth in this industry; in fact, the BLS has predicted that it will experience a job growth of 26 percent more than the average. This means that it has a faster growth rate than the nursing profession which is at 15 percent. There are always new massage therapist jobs being created in places such as office buildings and nursing homes.
It takes a short time to become a licensed clinical massage therapist: When most people think of starting a new career, they imagine spending two or four years in college. However, a typical training program at Northwest Academy's Seattle clinical massage school takes between seven months and one year to complete. Training programs are designed to equip you with skills, safety precautions, and techniques you will need to enter the employment field. Therefore, if you desire to switch careers, the short massage therapy training programs are a real plus.
Flexible class schedules: If you're thinking about switching careers or enhancing your career with additional training, your busy work schedule and personal life may prevent you from achieving your goals. Fortunately, Northwest Academy's Seattle clinical massage therapy school can tailor a training program that can fit your lifestyle and schedule.
Take the Next Step to Become a Massage Therapist
Now that you know the several benefits of attending a Seattle clinical massage therapy school, enroll for a massage therapist course at Northwest Academy. You will learn anatomy and physiology, kinesiology, massage theories and practices, pathology, first aid and CPR that will prepare you for a massage therapist career. For more information contact an admissions assistant today.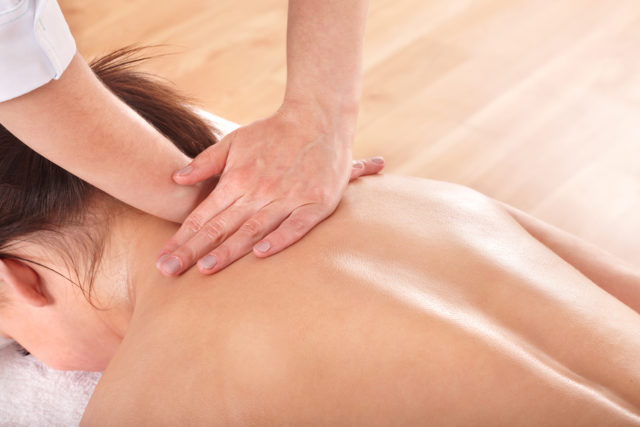 Have you stopped to ask yourself why a healing method that has been used for over 4000 years is now getting popular? Perhaps it's because people are finally respecting this old healing method. Today, medically modeled massage is one of the fastest growing fields in the massage profession. Whether you have a desire for offering relaxation massages or you are passionate about assisting your patients with injuries or specific conditions, your education and experience from Seattle Massage Schools will help you succeed in your career.
4 Tips on How to Choose the Right Seattle Massage School
There are numerous Seattle Massage Schools and finding the right one can be an overwhelming process. It's hard to choose a massage school that can provide you with the best training. Ideally, you need a Seattle massage school that:
Has small classes: You should only consider Seattle massage schools that have the smallest classes. Small classes will help you get the one on one attention you deserve which is essential for you to succeed in this career path.
Flexible class schedule: Life is often busy for most people, especially if you're juggling between work and family. Therefore, you need a Seattle massage training program that can design a massage program to fit your lifestyle and schedule.
Experienced faculty: Ensure that the Seattle massage therapy school you choose consists of licensed massage therapists, chiropractors, kinesiologists, naturopathic physicians, and physical therapists.
Research or evidence-based curriculum: According to the Massage Therapy Foundation, massage therapists should have the necessary skills and knowledge to assess the available research and make effective clinical decisions. This can only be possible by choosing a Seattle massage school that has developed its curriculum around both theories and practices that are evidence-based. Additionally, the institution you choose should also utilize different classroom assessments.
More and more patients and physicians are realizing that medically based massage isn't just an alternative treatment but a necessary one. What's more, many insurance companies are now paying for medically modeled massages that have been prescribed by doctors for different ailments such as falls, work-related injuries, sports activities, auto accident injuries, and diseases.
Consider a Second Career in Massage Therapy
Psychologists agree that loving what you do is necessary to achieve job satisfaction. Therefore, if your current job is very demanding, you should consider a career change. Among all health care careers, the U.S. News has ranked massage therapist as the fourth best in terms of job prospects, salary, and work-life balance. Follow the above tips to find the best Seattle massage therapy schools. If you have any questions, visit Northwest Academy or call a helpful academic adviser at 206-932-5950 today.