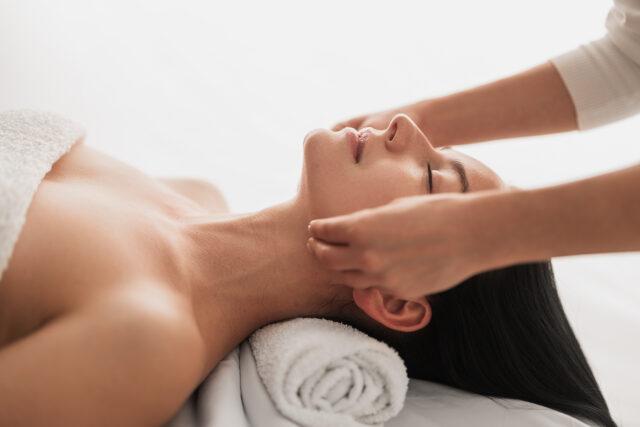 The Healing Power of Touch – Touch is a fundamental aspect of human existence. From the gentle embrace of a loved one to the soothing sensation of a massage therapist's skilled hands, touch plays a pivotal role in our lives. Beyond the emotional and sensory experiences, touch has a profound impact on our overall health and well-being. In this blog post, we will delve into the importance and effects of touch on our physical, mental, and emotional health.
The Science of Touch
To understand the significance of touch, it's essential to explore the science behind it. Our skin is our body's largest organ, densely populated with millions of sensory receptors that transmit information to the brain. These receptors come in various forms, each specializing in a specific type of touch sensation. For instance, there are receptors for pressure, temperature, pain, and gentle caresses.
When we experience touch, these receptors send signals to the brain, which processes them in the somatosensory cortex. This intricate network of nerve cells helps us interpret and respond to touch in various ways. This scientific foundation demonstrates that touch is not just a pleasurable experience but a critical element of our physiological and psychological health.
The Healing Power of Touch
Stress Reduction
One of the most well-documented effects of touch is its ability to reduce stress. When we are touched in a comforting or reassuring manner, our bodies release oxytocin, often referred to as the "love hormone" or "cuddle chemical." Oxytocin promotes feelings of trust, bonding, and relaxation, counteracting the stress hormone cortisol.
Pain Management
Touch therapy, such as massage, acupuncture, and acupressure, has long been used to alleviate physical pain. These therapies stimulate the release of endorphins, natural painkillers produced by the body. Additionally, they improve blood circulation, which can reduce inflammation and promote healing.
Immune System Support
Research has shown that regular, positive touch can enhance the immune system's functioning. The stress-reducing effects of touch, coupled with the release of immune-boosting hormones, can lead to improved resistance to illness.
Mental Health Benefits
The effects of touch extend to mental health as well. Touch has been linked to increased feelings of self-worth and reduced symptoms of anxiety and depression. Physical touch can provide a sense of comfort and connection, reducing feelings of loneliness and isolation, which are common contributors to mental health issues.
Improved Sleep
For those struggling with sleep disorders, touch can be a natural remedy. Gentle, soothing touches release melatonin, the hormone responsible for regulating sleep patterns. This can lead to better sleep quality and an increased overall sense of well-being.
Enhanced Bonding and Relationships
Touch is a primary means of communication and bonding in human relationships. Whether it's a hug, a handshake, or a loving pat on the back, physical touch fosters a sense of trust and connection between individuals. In romantic relationships, regular physical touch has been associated with increased relationship satisfaction and longevity.
Emotional Regulation
When we are touched, especially in a loving and supportive manner, it has a remarkable effect on our emotional state. Touch can help calm heightened emotions, soothe anxiety, and offer a sense of security during times of distress.
Cultural and Individual Differences
It's important to note that the significance of touch can vary across cultures and individuals. Cultural norms, personal boundaries, and past experiences all influence how people perceive and respond to touch. While some cultures may encourage more physical contact as a form of social bonding, others may have stricter boundaries around touch. It's essential to respect these differences and always obtain consent when engaging in physical contact.
Practical Ways to Incorporate Healthy Touch
Hugging: Embrace loved ones with genuine hugs to release oxytocin and strengthen emotional bonds.
Massage Therapy: Consider regular massages to reduce stress, alleviate physical discomfort, and promote relaxation.
Cuddle Time: Spend quality time cuddling with your partner, children, or pets to foster connection and emotional well-being.
Self-Care: Don't forget self-touch. Self-massage, taking relaxing baths, or practicing self-hugging can be comforting and beneficial.
Mindful Touch: Engage in mindfulness practices that involve touch, such as yoga or tai chi, to connect with your body and reduce stress.
Social Connections: Maintain strong social connections with friends and family to ensure regular opportunities for positive touch.
Conclusion
In a fast-paced, digitally connected world, the importance of touch on overall health cannot be overstated. It is a powerful tool for reducing stress, managing pain, supporting the immune system, and enhancing emotional well-being. From the cradle to the nursing home, humans have an innate need for physical touch, and acknowledging and prioritizing this need can lead to a happier, healthier life.
As we navigate the challenges of modern life, let us remember the profound effects of touch and make a conscious effort to incorporate it into our daily routines. By doing so, we can nurture our physical, mental, and emotional well-being and experience the healing power of touch to its fullest extent.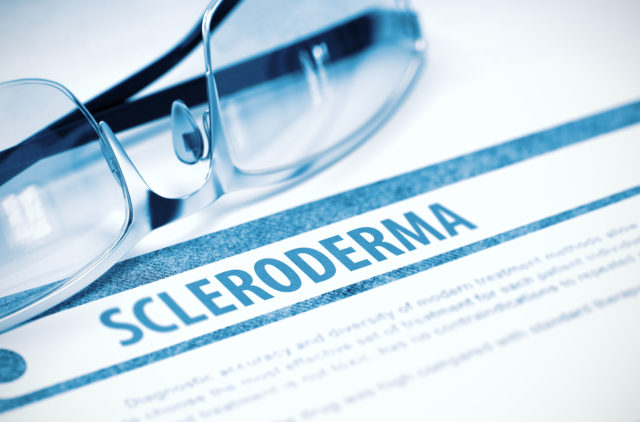 Let's talk about a difficult condition called scleroderma. Massage therapy might not be among the resources you'd think of in addressing the patient's challenges with this condition, but you'd be surprised. For a wide variety of conditions, massage therapy becomes a versatile tool for healthcare professionals who add it to their repertoire.
When you study the body from a massage therapy perspective, you also gain insight and ideas for your work as a yoga instructor, fitness professional, or other roles where you're concerned with your clients' physical wellbeing. It's both a whole-body and localized treatment. Here's how it helps with scleroderma when carefully used.
Scleroderma and its Stages
Scleroderma is an autoimmune condition which, like many such conditions, affects women much more frequently than it does men. It causes hardening of the body's tissues, either locally or throughout the body's systems, producing a thick feeling to the skin and other stiffness and internal damage.
The progression of a client's scleroderma is an important factor in considering massage treatment. As damage to the body continues, its surface hardens and loses vitality and eventually internal organs can be affected. Massage therapy may not be advisable or may be of limited use during later stages of the disease.
The Advantages of Skilled Massage Therapists
Multimodal treatment, mixing massage therapy with treatment by physicians, nurses, and other healthcare providers, can help a patient's body to respond better to treatment in general. If you have one of these backgrounds, you can augment your clinical skills in a significant way by learning massage therapy. For example, it can help increase blood circulation and possibly delay the onset and worsening of symptoms.
Because there are many specialized massage techniques with varying effects on the body, a carefully designed massage program can be offered to clients to address medical concerns. Where deep tissue massage may help with some aspects of a condition, your skill and tactile sensitivity as a massage therapist can help you use a gentler approach, similar to that used for fibromyalgia.
Using the Unique Qualities of Massage to Help Scleroderma Patients
Medical guidance is essential when you are working with a client who is diagnosed with scleroderma. Depending on the type and extent of a client's condition, deep tissue massage techniques may be somewhat useful, but attention to circulation and joint function, breath and relaxation may be more productive approaches.
You can provide gentle, repetitive touch to help capillary flow and relaxation, while breathwork and assisted joint movement can help the body stay resilient. Myofascial (muscle) techniques can conflict with the hardening of the body's surfaces, and generally you should avoid this type of approach.
Patient Engagement Makes a Difference
Massage therapy training helps you understand the body from a client's perspective. In addition to being a caring presence in each person's life, you learn how to constructively use touch to assist bodies in healing from disease and maintaining health. The power of one human caring for another in a safe, structured setting allows one of the most basic human needs to be addressed — that of touch.
As an autoimmune disease, scleroderma is a complex condition and patients may feel at a loss in dealing with it. From nurses to fitness coaches, when people help us with our physical well being, it's usually with a minimum of hands-on connection and mostly verbal. When you, as a massage therapist, address specific physical challenges which the client is experiencing, you also address the patient as a whole, helping her to develop an inner strength to deal with her life's challenges.
To learn more about how massage therapy can be beneficial for Scleroderma contact our Seattle student massage clinic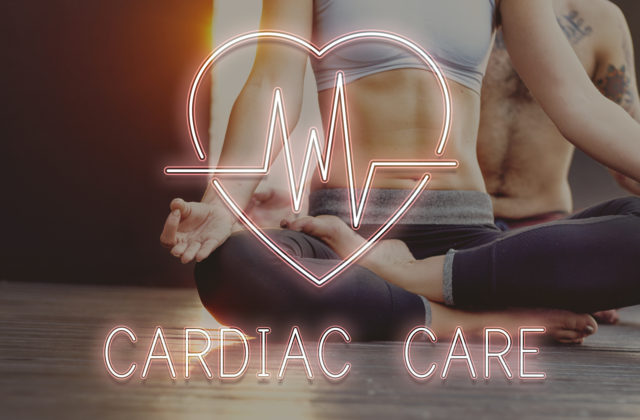 The Centers for Disease Control and Prevention reports that 1 in every 4 American deaths is directly related to heart disease. Conditions like coronary heart disease, cardiomyopathy, and other cardiovascular ailments kill over 600,000 people each year.
Massage therapy offers clients with cardiovascular issues many benefits that can help them improve their cardiovascular health and reduce their risk of stroke and heart attack.
What Contributes to Cardiovascular Disease?
There are three major factors that contribute to the development of heart disease.
These conditions are caused by structural abnormalities present at the time of birth.
Viral infections
Myocarditis is damage to the heart due to certain viruses.
Lifestyle Choices
Daily habits are currently the biggest contributor to heart disease.
Smoking
Poor diet
Lack of exercise
Diabetes
Obesity
Chronic stress
How Stress and Pain Affect the Heart
When a person experiences a painful or stressful event, the brain releases the hormones cortisol and adrenaline. These chemicals prepare the body to fight or run away from dangerous situations. The body responds by tensing muscles, shortening the breath, and increasing the heart rate.
This response, however, is only supposed to be short-term. Too much of these hormones can fatigue the body, especially the cardiovascular system. Without relief, long-term stress or chronic pain will weaken the heart muscle. Combined with less-than-healthy lifestyle choices, these factors can lead to heart disease.
How Massage Supports Cardiovascular Health
Massage therapy helps patients with cardiac issues address some of the factors that may be contributing to their condition. In conjunction with doctor-prescribed protocols, massage also helps patients manage some of the side effects of treatment.
Induce states of physical and mental relaxation, which can help alleviate the effects of chronic stress and anxiety on the whole body.
Loosen tight muscles and increase blood flow, which improves overall circulation and decreases the chances of stroke-causing clots.
Alleviate chronic pain, which helps interrupt the brain's "fight or flight" response.
Reduce anxiety before or after surgical procedures.
Some common side effects from traditional drug therapies used to treat heart disease can be treated effectively with massage.
Abdominal pain
Headache
Muscle aches
Precautions
While massage is generally safe and effective, there are some cautions to keep in mind when working with cardiac patients.
Those on blood thinning drugs should avoid vigorous or deep tissue techniques, as these can cause bruising, inflammation, or tissue damage.
Massage is not recommended for those with low blood pressure.
Patients with a history of blood clots should avoid Swedish techniques.
Therapists should avoid manipulating the area around pacemakers, stents, or other implanted devices.
Patients with signs of congestive heart failure should start with short massages, and slowly work up to longer sessions, as tolerated.
Recent studies also who that consistent massage therapy can reduce blood pressure and heart rate. High blood pressure and rate are major factors in heart attack risk.
Patients who combine traditional medical treatments with massage techniques experience an increase in energy, physical relaxation, and mental focus. This can help them recover faster from surgical procedures, or avoid major cardiovascular events.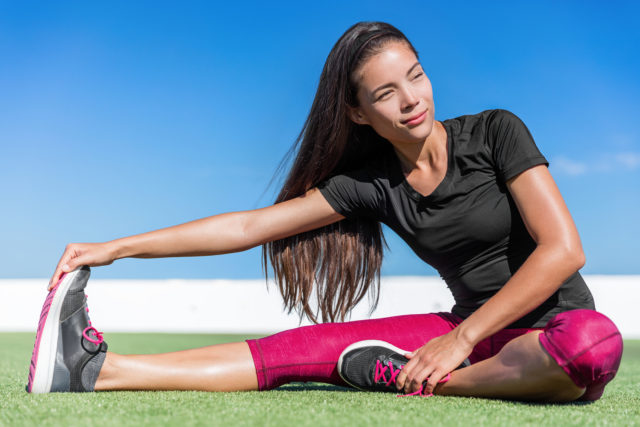 Spring has sprung! With the nice weather, it may be tempting to run outside and enjoy the spring weather. Now is the time to rejuvenate your career. Here are eight spring tips to stay motivated and productive this season.
1. Evaluate
You made it through Q1 but how did you do? Whether you have an official quarterly review or you are performing a self-evaluation, it's important to look back and reflect. What were your accomplishments? What did you struggle with? And most importantly…what did you learn?
Consider not only your career but also your personal life as well, they often correlate with your overall state of well-being.
2. Start an Exercise Routine
Take advantage of the beautiful weather and get outside. Create a workout schedule and hang it up in your home. Switch up your routine to stay in shape and motivated. Click here to learn how to build your own workout routine.
3. Refresh Your Style
What better time to upgrade your style than in the spring? Clean up your work wardrobe and change your hairstyle to feel refreshed and new.
4. Create New Challenges
Challenge yourself to get out of a your rut. Work to expand your career skills by taking a class or seminar. Learning a new skill can motivate you this spring to push your career to the next level.
Healthcare professionals can significantly benefit from broadening their skill set. Massage therapy can be applied to a wide range of career paths including nursing, physical therapy, yoga or palates instructing.
5. Spring Clean
Spring cleaning is not just for your home! It's reported that productivity can rise by 5%  with a clean working environment. Whether you work in an office, cubicle or unconventional workspace, take some time to clean your space.
Pitch the trash, organize your files and wipe down those areas that get dusty. You will feel refreshed and ready to tackle your new projects.
6. Revisit Your Resolution
You are a few months into the year, how are you doing with your New Year's Resolution? Take some time to revisit your resolution and monitor your progress. You may even need to alter your goals to fit your new plans.
7. Make a List of Goals
Make a list of three to five goals you would like to accomplish during the rest of the year. These can be based on your New Year's resolution or something that has developed since. Your goals should be S.M.A.R.T. – Specific, Measurable, Attainable, Relevant, Timely.
A great example of a S.M.A.R.T. goal would be: Complete a massage therapy program and receive a certification by the end of the year.
8. Plan your Next Vacation
What is more motivated than working towards a vacation. American workers took 16.2 days of vacation in 2015, nearly one full week less time off than in the year 2000. Take some time this spring to plan your summer vacation. Print some photos to hang up so you can stay motivated throughout the day.
Conclusion
Are you ready for spring? Take these spring tips and set yourself up for a successful year. Start your Spring on the right foot by enrolling into a personalized massage therapy program, contact us today.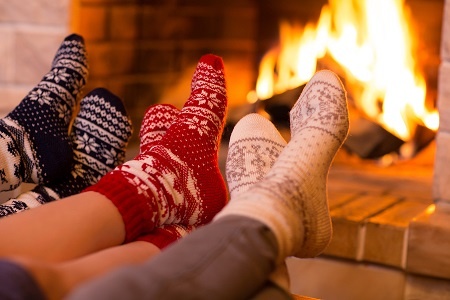 The biggest irony of the holiday season is that it invariably causes a lot of people a great deal of stress. The exact source of a given person's yuletide tension can vary indefinitely, but three major circumstances are regular culprits: gift shopping, economic situation and family problems. Luckily, there exists a tried and tested list of easy ways to reduce holiday stress. These simple self-care practices work wonders for almost any source of holiday tension, also, mixing and matching them could prove to turn you into a walking source of calm and positivity.
Experience the Holidays with Calm and Ease
These self-care tips may sound like common sense but for the fact that they are all too commonly overlooked. This is due in part because it's easy to get distracted from your physical and mental condition by so much external media and situational concerns. Add to the regular worries of life the production of a successful American holiday season and you have the potential for an epic nervous breakdown. So just avoid all of that ugliness and follow these holiday life hacks.
Do Not Overeat during the holidays because doing so will slow you down, create an imbalance in the function of your internal organs, reinforce the neural connection between ingestion and happiness and make you look like a hog at parties. Impose meal size limitations for yourself and stick to them.
Stretching is a surefire way of reducing tension and instantly feeling better. Stretching will help you withstand standing in line at the register and the constant travel of the holidays by keeping your muscles relaxed and mind focused.
Take a Moment to Breathe Deeply every day as this is a crucial aspect of staying balanced and relaxed. Breathing deeply is of critical importance during stretching and exercise and will help you both physically and mentally. Your body runs on oxygen remember, it is indispensable to feeling good.
Massage Therapy is perhaps the ideal way of reducing holiday stress. A good massage therapist can identify and target tension points throughout your body. Both the quietude of a massage parlor and the physical contact of the therapist work to create a calming environment and experience that works miracles through stressful times.
Exercise will help you channel holiday tension, enhance your metabolic functions and help you keep a focused mind, the perfect recipe for surviving the holidays.
Shop Light if your financial situation is not great. Worrying about giving enough while still making ends meet is one of the biggest causes of holiday stress. In the words of Mother Teresa, "It's not how much we give but how much love we put into giving."
Get Some "You" Time by walking through a park or scheduling a lunch date with yourself. Introspection is a key part of self-care, eliminating stress and organizing your priorities.
Invest in Your Future instead of spending a lot of money on holiday frivolities. Taking the first step towards learning a trade or craft is a great way to add positivity to difficult times. Analyze your holiday expenditure, note where you can cut back and use it to start creating a better you.
Sure the holiday season has become synonymous with consumer madness, fiscal anxiety and family disputes, but that doesn't mean any of it has to affect you negatively. Stay conscious of your physical health and focused on top priorities and all of stress should slide off of you effortlessly. Implement these tips year round and by the next winter you'll be a seasoned vet in stress-free holidays.
Click Here: For more information about massage therapy or attending massage school.