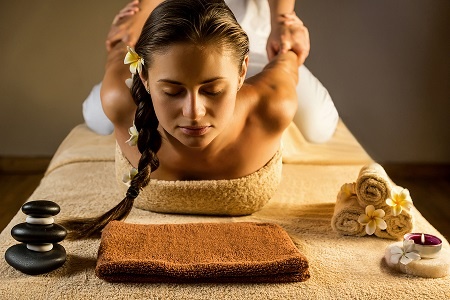 Every person on this planet could benefit from receiving a massage.  It's true!  Even for our nimble athletes, the rigors of training push their muscles to  the limits.  To heal up quicker, massage can do the trick.  But more than our athletes, our pregnant mothers, our injured grandmother, those with constant stress, and those looking to maintain their aging bodies long into the golden years.  Massage helps people to feel and live better and to do this work is an important calling.
When attending the Northwest Academy for the Healing Arts, students learn a variety of massage techniques.  With courses led by instructors who care about you learning the proper techniques, you will be able to provide the following massage therapies for clients in your very own clinic:
Swedish Massage- This style focuses on relaxing the entire body by using long strokes along the muscles to get the blood flowing back to the heart.  It helps the body by increasing oxygen in the bloodstream and releasing toxins.
Deep Tissue Massage- The primary focus is on the deepest layers of muscle tissue, tendons, and areas nearest to the bone.  For people who suffer from chronic muscle tension, Deep Tissue massage therapy can do wonders for the comfort and long term health.
Myofascial Release- For those who suffer from pain and limited motion in the body, myofascial release can help reduce the discomfort.  This treatment is performed by applying gentle sustained pressure into the connective tissue, known as fascia.
Injury Treatment Massage- By using combination of Swedish, deep tissue, and orthopedic technique, more oxygen and nutrients can be delivered into injured tissues, while releasing tissue restrictions thus aiding in the healing process.  The improved circulation and relaxed muscles will get people back to feeling great again after enduring the challenge of an injury.
Pregnancy Massage– Those mommas out there are working hard and their body's feel the stress of all of it.  This causes pain, discomfort, numbness, not to mention the headaches and nerves of even having a baby!  Gentle massage can help relieve all of those issues and provide some peace of mind to Mom as she prepares to bring her newborn into the world.
Manual Lymphatic Drainage- This massage technique encourages the drainage of the lymph, whose purpose is to carry the waste products in our body away from the tissues.
At the Northwest Academy, you will also learn the basics of anatomy and physiology, kinesiology to understand the mechanics of motion and joint anatomy, and more.  You'll also be taught the skills and given the first-hand experience of running and operating a clinic.  The goal and mission of the Northwest Academy is to support you in your endeavor to passing the national exams and receiving your massage therapy license in Washington State.  We aim to do that by providing you the lowest student to teacher ratio in the area, first-hand experience, mentoring and guidance as you learn the ropes of running a clinic, and even continuing education opportunities to keep you informed on the advancements in the field.
To be a licensed massage therapist is a real honor as you share in the lives of so many.  The career can give you a balanced lifestyle and the ability to shape your own day.  We want to help you get there.
Now enrolling for all massage school campuses – Apply Now!
Seattle Massage School | Tacoma Massage School | Bellingham Massage School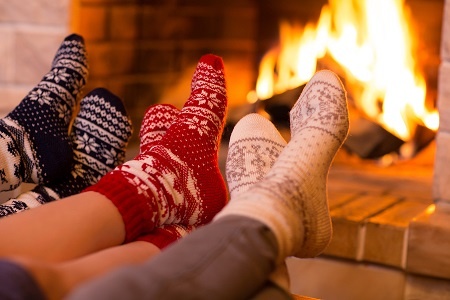 The biggest irony of the holiday season is that it invariably causes a lot of people a great deal of stress. The exact source of a given person's yuletide tension can vary indefinitely, but three major circumstances are regular culprits: gift shopping, economic situation and family problems. Luckily, there exists a tried and tested list of easy ways to reduce holiday stress. These simple self-care practices work wonders for almost any source of holiday tension, also, mixing and matching them could prove to turn you into a walking source of calm and positivity.
Experience the Holidays with Calm and Ease
These self-care tips may sound like common sense but for the fact that they are all too commonly overlooked. This is due in part because it's easy to get distracted from your physical and mental condition by so much external media and situational concerns. Add to the regular worries of life the production of a successful American holiday season and you have the potential for an epic nervous breakdown. So just avoid all of that ugliness and follow these holiday life hacks.
Do Not Overeat during the holidays because doing so will slow you down, create an imbalance in the function of your internal organs, reinforce the neural connection between ingestion and happiness and make you look like a hog at parties. Impose meal size limitations for yourself and stick to them.
Stretching is a surefire way of reducing tension and instantly feeling better. Stretching will help you withstand standing in line at the register and the constant travel of the holidays by keeping your muscles relaxed and mind focused.
Take a Moment to Breathe Deeply every day as this is a crucial aspect of staying balanced and relaxed. Breathing deeply is of critical importance during stretching and exercise and will help you both physically and mentally. Your body runs on oxygen remember, it is indispensable to feeling good.
Massage Therapy is perhaps the ideal way of reducing holiday stress. A good massage therapist can identify and target tension points throughout your body. Both the quietude of a massage parlor and the physical contact of the therapist work to create a calming environment and experience that works miracles through stressful times.
Exercise will help you channel holiday tension, enhance your metabolic functions and help you keep a focused mind, the perfect recipe for surviving the holidays.
Shop Light if your financial situation is not great. Worrying about giving enough while still making ends meet is one of the biggest causes of holiday stress. In the words of Mother Teresa, "It's not how much we give but how much love we put into giving."
Get Some "You" Time by walking through a park or scheduling a lunch date with yourself. Introspection is a key part of self-care, eliminating stress and organizing your priorities.
Invest in Your Future instead of spending a lot of money on holiday frivolities. Taking the first step towards learning a trade or craft is a great way to add positivity to difficult times. Analyze your holiday expenditure, note where you can cut back and use it to start creating a better you.
Sure the holiday season has become synonymous with consumer madness, fiscal anxiety and family disputes, but that doesn't mean any of it has to affect you negatively. Stay conscious of your physical health and focused on top priorities and all of stress should slide off of you effortlessly. Implement these tips year round and by the next winter you'll be a seasoned vet in stress-free holidays.
Click Here: For more information about massage therapy or attending massage school.