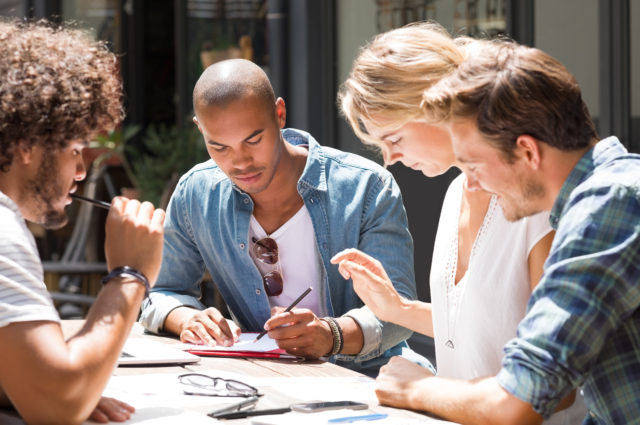 Are you thinking about adding a massage license to your list of qualifications? Those who want to train in the massage field can choose between a traditional college or schooling with an academic focus or a school that specializes in massage training. Both options have their advantages and drawbacks. Which one is right for you depends on your timeframe, current educational goals, and previous training and experience.
What Are the Legal Requirements for Massage Training Programs?
Laws governing massage training and licensing vary by state. Currently, forty-five states and the District of Columbia regulate massage therapy activities. General requirements include:
Between 300 and 1000 hours of instruction
Passing grade on an official exam: MBLEx
Periodic license renewal or continuing education credits
Criminal background check
Some states require active liability insurance prior to receiving your license. There are often other requirements as well, such as CPR certification and blood tests proving you are not a carrier of certain contagious diseases.
Read the state and local requirements for your area thoroughly, and understand them before you start your school search. That way, you won't waste time investigating programs that don't fit your specific needs.
What Is Taught in a Massage Therapy Program?
Like licensing requirements, the mandatory educational content for massage training programs also varies by state. Most programs will include the following elements.
Instruction in anatomy, physiology, pathology, kinesiology, and nutrition
Hands-on training, with a knowledgeable teacher present, in a classroom setting
How to assess clients' needs and determine proper treatment
Information on ethical concerns, communication skills, and legal issues
Business management and accounting
If you are studying for a specialty certification, like prenatal or myofascial release therapies, additional courses will be necessary.
College Courses vs Massage School
Whether you choose to pursue an Associates of Applied Science degree from a traditional college or a Certificate of Completion from a vocational school, the information and guidance you receive will be similar. There are other major differences that can help you decide which path to take.
Nearly half of students pursuing an associate's degree take 4 years to complete their studies. Massage training programs can usually be completed in less than a year.
The average degree seeker will pay $7,020 in tuition and fees. Add in the cost of books and other supplies, and that number can easily reach $10,000 or more. The cost of massage programs can range from $6 to $17 per hour, depending on factors like location, special offerings, and clock hours. That means you pay between $3,000 and $8,500 for a 500-hour course.
Many massage schools offer online or self-paced instruction. This allows for a more flexibility when compared to scheduled lectures and labs.
Practicing professionals who already have a degree don't need to repeat general education courses that are irrelevant to their current goals.
Which One Is Right for You?
Your choice depends on your goals. Are you planning to use massage therapy as a starting point for a career in specialized therapies? In this situation, college might be the right path for you. Academic institutions offer more opportunities for experimentation and inspiring new experiences.
If you are an established therapy professional who wants to offer clients a safe, natural, and effective addition to existing methods that promotes healing and reduces stress, a massage school program is your best choice. You can get the knowledge you need more quickly, and with a smaller investment of time and money.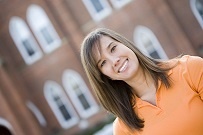 The choice to invest in your future by attending massage school is both smart and realistic. The massage therapy industry is thriving and massage schools are popping up seemingly overnight. Student loan providers are essentially tripping over each other to fund dedicated students, offer them special rates and repayment plans. Add to these ideal conditions a favorable job outlook for massage therapists and you have every reason to finally pull the trigger on this dream career.
Why Pay for Massage School with a Student Loan?
Paying for higher education can often be more stressful than the coursework. This rings especially true for massage school, which many students tend to enjoy. Student loans can end the daunting cycle of working to pay for your education so you can then land a decent job. This economic opportunity is even more desirable considering the state of the massage therapy industry.
Enroll Immediately if you are accepted for one of the many available student loans. Don't stress over saving the money to go to massage school when you could enroll as early as the next available semester. Applications for many student loans are available online and most of the companies are more than happy to help you with the process.
Subsidized Payments allow you to comfortably complete your classes without the worry of having to immediately pay back your loan. With a subsidized loan you do not have to begin repaying the balance until six months after you finish classes.
Competitive Lenders are vying to facilitate your way through massage school. Because of this healthy market you may be eligible for subsidized loans and different kinds of structured repayment plans. Many student loan companies offer tailored repayment plans that take your financial situation into consideration.
A Booming Industry is what you're heading into. Now more than ever the benefits of massage therapy on your health is being widely accepted and cultivated. The Bureau of Labor Statistics (

BLS

) reports that between the years of 2012 to 2022 the massage therapy industry will experience a 23% growth in jobs. It will not be difficult for you to find work as a therapist immediately after graduating massage school and begin paying off your loans.
Respectable Pay for massage therapists is rising slowly but steadily. The

BLS

reports that in 2012 the median for massage therapists was $35,970 per year or $17.29 per hour. The profusion of entry level positions partly accounts for this number, however, the possibilities for entrepreneurship in the field enhance the financial possibilities within the industry.
The time to capitalize on student loans and finance your way through massage school is now. Positions for skilled massage therapists are abundant, and the student loan market is ready willing and able to fund your endeavor into this industry. Your next step: pick a massage school that is right for you and research student loan providers.
Click Here: For more information about our student loan options.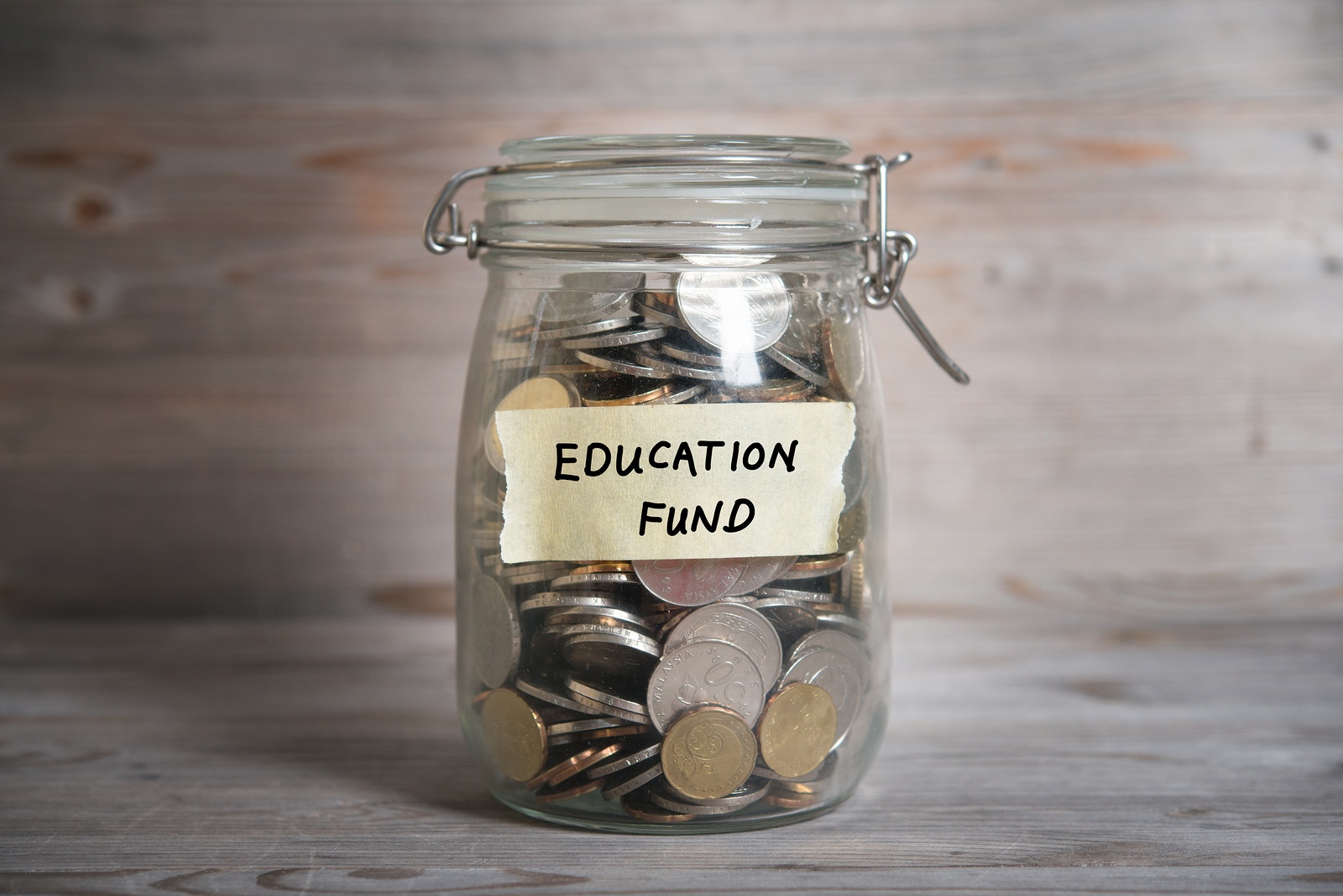 In the age of connectivity and information, many industries have experienced unexpected expansion into non-traditional avenues of alternative technologies and methods. The medical field in particular has been propelled towards progressive advancement thanks to the widespread popularity of alternative medicines and treatment programs. No longer is the medical field confined to the narrow view of western medicine, or enslaved to the endless cycle of pill mills. Fields like massage therapy, acupuncture, natural/holistic medicine, etc. are finding official recognition in the field of medical sciences. But how does one become a part of this relatively new and expanding field?
Non-traditional education institutions and training academies, as well as officially accredited programs at colleges and universities, have been popping up all over the world, offering hands-on, practical and theoretical training in alternative medicine fields. Massage therapy is probably one of the most popular of these. There is bound to be a massage school local to where you live. Some of these schools offer financial aid, but what funding options are available to you if you can't get approved for financial aid or if federal aid is simply not available at the institution you wish to attend?
Here are a few non-traditional and unusual methods of finding education funding open to prospective massage school students (and other types of alternative medicine training institutions):
Scholarships and Grants– Perhaps the most obvious and easily accessible option open to students who need financial assistance to receive an education, scholarships and grants are available to those who meet certain criteria (grades, volunteer work, essay writing, ethnic background, and more!)
Employer Funding– If you already work for an employer that has an interest in maintaining a staff trained in massage therapy, they may offer to cover your massage school tuition costs, or offer a tuition reimbursement program. This is beneficial to both you, the employee and the employer, who will gain a highly skilled worker who has already proven their dedication to their job.
Negotiating with your School of Choice– Educational institutes and colleges will often offer their own discounts, installment plans, and even scholarships to students who demonstrate an intense desire and aptitude to learn. Many times, a massage school will have different tuition rates and schedules for those who are paying out-of-pocket.
Crowd-funding– Many students have taken to crowd-funding campaigns in order to pay for their massage school education expenses. A few of these companies offer an arrangement whereby you can offer a small percentage of your future income to pay off your debt (with a small interest rate, of course).
Tuition-Free School– It sounds too good to be true, but there are a number of educational institutes that offer a "free" education in exchange for part-time work on campus. Essentially, they will train you for no-charge and give you job experience in the field for which you're training.
As you can see, there are several options available outside of traditional federal and state financial aid for receiving an education. The fields of massage therapy, acupuncture, yoga, holistic medicine, and other alternative therapies are expanding at an incredibly fast rate, and schools are struggling to produce candidates to meet the ever-increasing demand for these professionals. So, if you are looking to rise above your current station in life… to start a career rather than just another job… there are many, many feasible options which are open to you right now!