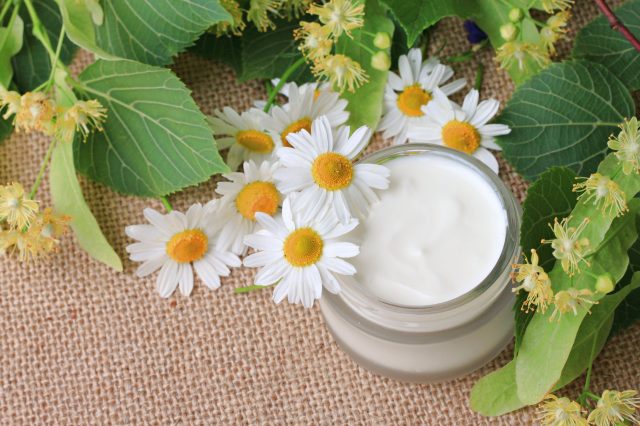 What natural ingredients help a massage therapy lotion glide with ease?
Some of the best natural ingredients you want to make sure your massage therapy lotion contains are jojoba, grapeseed, avocado or almond oil. These oils are light and airy, but are not heavy and greasy on the skin. Overtime as you are massaging, they will absorb into the skin, but they will not absorb so fast you have to stop to constantly grab more lotion to continue providing a nice gliding massage to your patient. After all, a massage therapy session is all about constant smooth flowing touch that provides healing to the body.
What massage therapy lotions are best for what skin types?
Choosing the right massage therapy lotions for the particular skin type is essential for giving a quality, yet beneficial massage therapy massage. For example, acne prone skin would benefit best from massage lotions that contain not only the oils of jojoba, grapeseed, avocado, or almond oil, but also tea tree oil since it contains antibacterial and antiseptic properties. Skin types that are sensitive and need nourishing during massage therapy to help relax the mind and body are ones that contain lavender, rosemary, rose absolute or chamomile. Skin types with stress marks, scars, signs of aging will benefit from massage lotions that contain mango, shea, or cocoa butter. Feel free to use massage therapy lotions that contain arnica in them, as it is a natural pain reliever.
What scented lotions are best to use during massage therapy sessions?
Picking out the right scented massage lotion before giving your patient a massage is important as well. Many patients are sensitive to scents and therefore we always provide an unscented lotion. However, sometimes your patients might be interested in the pleasant addition of a scented lotion. For patients that are feeling stressed, anxious, panicked or depressed lavender or patchouli scent lotions are best. Patients that want an uplifting massage might enjoy a therapy session with peppermint, or citrus could be beneficial. Picking a scented massage oil that is pleasing to your patient's senses is beneficial for the outcome of their massage too. After all, you want their massage to feel healing and nurturing to them.
For information regarding lotion ingredients visit: http://www.safecosmetics.org/get-the-facts/chemicals-of-concern/
You can also contact Seattle Massage Schools