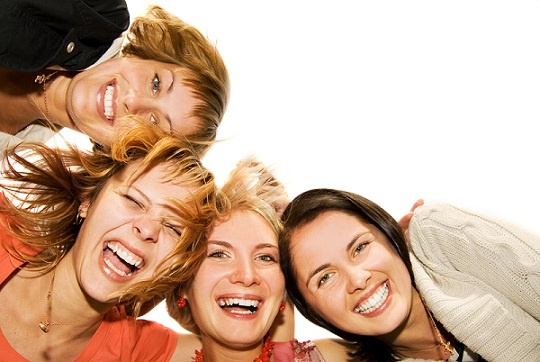 Massage therapy is more than just a trend in the United States, it is now a medically and culturally accepted path to general well-being and quality of life. To make things sweeter, as a massage therapist you would not only be helping others, you'd also be helping yourself. Massage therapy comes with the inherent benefit of conscientious human contact, which can improve the practitioner's personability and sensitivity. There is an art to massage therapy, but also a science, which forms the foundation of massage therapy curricula at massage schools. The Northwest Academy for the Healing Arts is a small personalized massage school in Seattle with the kind of in-depth coursework that can enable you to graduate ready to succeed in a career in massage therapy. Graduates usually begin work as one of the following:
Licensed Massage Therapists
One hundred percent of the academy's massage program graduates pass the National Massage and Bodywork Licensing Exam (MBlex) With completion of this program you are virtually guaranteed to start your career in massage therapy off on the right foot. Massage program graduates pass the exam and go on to:
Attain Licensure from the state of Washington.
Work in a variety of environments from cruise ships and casinos to medical offices and sports facilities.
Communicate Effectively with people both in a commercial environment, and also personally over an extended period of time such as a private practitioner or rehabilitation specialist.
Continue to Grow and build upon a solid foundation of human anatomy and physiology, pathology,

kinesiology

and massage theory.
Manage a variety of massage therapy business from the development of a proposal to the execution of a physical space and the creation of policy.
Massage Therapy and Bodywork Instructors
Graduates from the Massage Instructor Certification program emerge ready to tackle the educational environment. After successful completion of this course you would be a certified massage therapy and bodywork instructor. Your skills set would enable you to:
Develop Curricula for classes of different sizes and programs of varying lengths.
Manage and Supervise a classroom both under academic and hand-on environments.
Keep Accurate Records of student's progress and be able to

gauge

the effectiveness of different teaching and learning methods.
Help Progress the ethics and practices of massage therapy through the constant critical analysis involved in teaching the craft.
The Northwest Academy for the Healing Arts isn't just another massage school in Seattle, it is the best massage school in Seattle. With additional campuses in Bellingham, and Tacoma, Washington it is the best massage school in the region. Once you finish the massage program opportunities for continuing education are also available, such as, advanced orthopedic assessments and massage techniques, as well as advanced work in the academy's massage therapy clinic. Northwest Academy graduates are prepared to succeed, but more importantly to enjoy a career of kindness and respect.