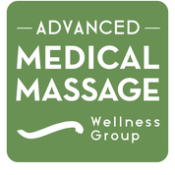 Website Advanced Medical Massage
RELIEVING PAIN & INSPIRING SELF-CARE
Join our healing team and love where you work. We're looking for a couple of therapists who are curious to learn more about helping folks heal from injuries and chronic pain. We like to think of ourselves as approachable and helpful, even mentors of the massage profession. If you're curious as to whether this sort of work is right for you, just call and we can help you figure it out.
NEW LMTS ARE ENCOURAGED TO APPLY
Seasoned, as well as new therapists love our trainings. We provide you with LOTS of in-depth training so you gain confidence in your work. No matter how new you are to treatment massage, if you're caring & curious, we can teach you specific, effective approaches to help many types of people. Truly, it's a fun journey that will fill you with rewarding work and a sense of deep accomplishment.
JOIN US FOR 1 OR ALL OF OUR FALL IN-HOUSE CLASSES!
(Receive FREE CE CERTIFICATES upon completion)
1. Specific Tissue Release for Anterior Hip – 10/8
2. Specific Tissue Release for Anterior Neck – 10/27
3. Understanding the Mechanisms of Whiplash – 11/3
4. Exploring & Treating the Shoulder – 11/10
5. Ethics for a Compassionate, Effective Practice – 11/18
6. Applied Hydrotherapy – 12/8
(Note: All clinic LMTs are paid to attend our classes. Also, in order to keep classes small & personalized, they're only for current members of our team and serious job applicants🌟)
WARM, SUPPORTIVE, COLLABORATIVE TEAM. Interested? Email us and let us know about your educational & work background, as well as give a brief description of your ideal work situation. Be sure to provide your contact info : )
WANT TO KNOW MORE? For detailed information, see our employment page @ https://mmwellness.com/lmt-employment/