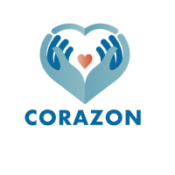 Website Corazon Partners LLC
We Help People Feel Their Best!
$50 Per Hands-On Service Hour
All our Bellevue (and Redmond) Licensed Massage Therapists (LMTs) make over $50 per hands-on service hour, guaranteed*
For many this amounts to annual pay of more than $80,000
We pay you even when clients fail to show
Control Your Own Schedule
Work when and where its right for you – it's your time!
Help as many people as you wish
Work across any of our five clinics
Connect With Clients and Co-workers
We want everyone who visits a Corazon clinic to feel their best and that starts with you
Build relationships with repeat clients and see their progress
Feel part of a team of professionals
What our employees say about Corazon
"I feel so lucky to work for Corazon at the Bellevue Massage Envy. Our team is so responsive to our concerns, and I know that our team is always working on ways to make this a better workplace for all of us."
Lynda, LMT
"Working here has really opened my eyes as to what I should always expect from an employer: respect, compassion, and good vibes. This is the first job I have had, where I feel comfortable and safe to voice my opinion."
Jessica, LMT
Corazon Partners LLC is an EOE.
Check us out: https://www.corazon.vip/
https://www.facebook.com/Corazon- 168743053139826
https://www.instagram.com/corazon.vip/
https://www.linkedin.com/company/corazonpartners/
What we offer
*The Company pays a base commission hourly rate for hours spent providing services to customers ("hands-on" service hour), plus customer tips.  The base commission hourly rate range is $28.00 to $38.00 based on skills, experience, schedule availability, and company culture alignment. Earning a total of $50 per service hour with guaranteed verifiable gratuities is available for well-qualified LMTs for a limited time. More information about the guaranteed process will be communicated at time of hire.
Additionally, we offer the following benefits for part-time, regular employees:
Paid Time-Off accrual at 1 hour for every 40 hours worked
401K Plan
Employee discount for massage
Professional liability insurance (in-clinic only)