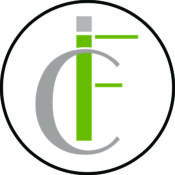 Website Issaquah Family Chiropractic
Our Issaquah chiropractic office is looking for motivated, kind and responsible therapists to complete our team of providers. We currently have two openings for full time therapists. Priority will be given to those who are able to work weekends.
We are a patient centered facility with an emphasis on wellness, co-managing care and teamwork. We have been serving our community for over 30 years! You would be working with 3 other massage therapists, 5 doctors and an athletic trainer. Our wellness facility also offers functional training and Issaquah's only flotation therapy.
We believe that massage therapists provide a very valuable service that is essential in the healing process. Our office prides itself on good communication with patients and other providers. The ideal candidate has good communication skills, is able to perform effective manual therapy and is willing to contribute to a thriving practice. We look forward to hearing from you.
Here is some of what we offer:
Competitive pay, including tips
Chiropractic care
Kind, professional and supportive work environment
Truly spacious therapy rooms
Patient and insurance billing and collections
Patient scheduling
Paid time off
Health insurance (full time only) with vision coverage and HSA
Elevating tables
Treatment supplies such as massage oils, lotions essential oils
Laundry service
Pay for missed appointments
Please direct resume and letter of interest to Adam.