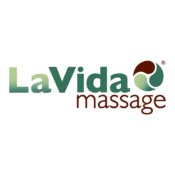 Website LaVida Massage of West Seattle
LaVida Massage of West Seattle
Welcome to LaVida
LaVida Massage is currently seeking a full-time or part-time Licensed Massage Therapist with the drive and compassion to help new and existing clients build healthier lifestyles. Our goal is to ensure our clients receive a 5-star experience each time.
Things to know about us:
· We have Full or Part Time available
· Voted top Massage Clinic in Seattle 2014-2021
· Check out our reviews on Yelp and Google
· Locally owned and operated by husband/wife team
· All booking, linens, and top of the line supplies are provided. Our goal is to take care of everything for YOU so you can take care of our awesome clientele!
Many of our LMP's have 10-25 years of experience, a great source for continuing education.
Compensation: $45-$60 per 60-minute session (which includes a competitive base rate and opportunities for Tips and commission)
On top of great pay, we offer the best benefits in the industry:
· Paid Vacation
· Matching 401K
· Paid sick time
· Medical paid 50-100% depending upon tenure
· Hydraulic tables in every room
· Paid Continuing Education
· Open communication between team and management
· Upbeat yet professional atmosphere
· No shows paid
· 15 min provided for massage turnover PLUS customized breaks based on preference
We offer both treatment and relaxation massages, with a plethora of specialty modalities, including TMJ, Cupping, Cranial Sacral, Reflexology, Trigger Point, prenatal and more.
Even though we are happy to offer Swedish Massage and modalities you would expect from a high-end spa, we have found our clients are primarily "treatment focused" and have found our Massage Therapists typically prefer that work. Join our team of dedicated practitioners today!! Open 7 days a week.