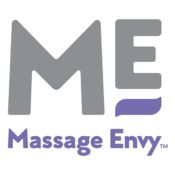 Website Massage Envy
If you're struggling to find a way to feel safe or comfortable practicing your craft on your own, or if you are not in a positive work atmosphere with an understanding manager… join our team where you can rest into our strong safety protocols and can work autonomously with a manager who is also a practicing LMT. As a massage therapist at our Massage Envy Capitol Hill location, you'll be a part of a team that's passionate about helping people. We have hundreds of clients waiting to book, and we are busier than ever. We have recently significantly increased our base commission pay and bonus structure!
SAFETY PROCEDURES:
– Fully vaccinated employees (per Governor's orders for anyone licensed by Dept. of Health)
– Staggered appointment times to ensure just one client in lobby at a time
– Masks required throughout entire visit
– 20 step cleaning and disinfecting process between sessions
COMPENSATION:
– Commission + gratuities = $45 – $55 per hour combined, higher rate for full time (25 hours/ week)
– Hiring Bonus up to $2,000 depending on experience and hours commitment
– Our busiest therapists take home more than $70,000 / year
– Continuing education with 12+ free CEs every year.
– Reimbursements for Massage License and Malpractice Insurance
EDUCATION REIMBURSEMENT:
Graduated within the last 2 years? We will reimburse you for your education over time… minimum weekly work commitment= 15 hands on hours per week to qualify for monthly reimbursements! The more hands-on hours you work, the greater your monthly reimbursement. This reimbursement plan is on top of other bonuses.
WHAT TO EXPECT:
– Set schedule; flexible days and hours available PT or FT
– Option to try us out with just one shift per week commitment to start
– Option to start with picking up varying shifts based on your availability
– You decide your maximum hours per shift and your break schedule, we sell you out 100% of the time
– No extra duties like laundry
– Paid time for no show's
– Paid sick time
– All vacation requests and days off are honored
– No drama workplace, we are a cohesive and respectful team
– Your unique therapeutic massage style is supported and encouraged
PERSONAL NOTE: from our clinic Manager, Stephany Simonelli LMT:
I have been the Manager of the Capitol Hill location since we opened 15 years ago. I am a graduate of Brenneke Massage School 1994; I have found that in my private practice years, massage can be a very isolating career. Therefore, my intention in running the Capitol Hill clinic has been to create a great positive respectful community for our Therapists and front desk staff. Because massage is such a physically (and emotionally) demanding job, I support the Therapists in determining their ideal work schedule and break periods. Our Therapists are seasoned professionals; join us and you will be working alongside a talented group of caring professionals. My primary role as Manager of the clinic is to apply my 28 years of experience in the massage field to help support YOU in building your practice and having a fulfilling career. We take the precautions surrounding COVID-19 very seriously and do everything we can to ensure our staff is protected to the best ability according to the CDC and WA recommendations by the Department of Health.
TESTIMONIALS from previous employees:
LMT employee of 10 years: "In my 20 years as an LMT, I cannot think of one manager, until meeting Stephany, that I have EVER looked forward to working with, and who I am proud to call a friend and colleague. Her open-door policy has ALWAYS made it easy for me to be able to approach her with whatever question or concern I might have…. For me, she is the source of the healing, therapeutic and loving energy that vibrates through the entire clinic and inevitably, contributing to its success."
LMT employee of 3 years: "The crew have been excellent to work with, always welcoming and warm, never bringing drama to the workplace. So many genuinely nice people in one place is rare. It has been a pleasure working side by side with such great people and even greater LMT's. The manager, (has) created such a supportive and encouraging environment, one in which she gives the therapists autonomy, yet right there if we need anything. Having someone who truly understands the work we do as LMT's… has been such a welcomed and refreshing experience that I fear it may have spoiled me a bit."