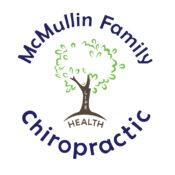 Website McMullin Family Chiropractic
Embrace Health. Embrace Life.
Looking for energetic, reliable massage therapist to add to our chiropractic clinic who is ready to be BUSY and work in our brand-new massage suite! The suite features a hydraulic massage table (we care about your back!) with tilt-back option, warming capability, adjustable face cradle and front armrest. Must be able to perform at least 4 massages/day, 3-4 days/week without a problem. We are looking for someone who has great skill in clinical massage who can help our patients improve their health and wellness journeys as they recover from stress, illness, car accidents, work injuries, or pursue wellness care. You must have a warm, friendly, welcoming personality, and utmost integrity in every situation. You must come to work with both a willing-to-learn-and-improve, and team-player attitude. We are looking for someone who is communicative, collaborative, puts others first, punctual, organized, is fiercely dedicated, has a positive personality and a spark of fun in them. Current skill set/expertise could include: Deep Tissue Massage, Swedish Massage, Prenatal Massage, Cupping Therapy, Sports Massage, Hot Stone Massage, Intra-Oral massage, experience treating car accident/work injury patients. No energy work performed. Could be licensed with insurance companies (we will help with further credentialing). All chart notes must be done by end of day. You must be licensed in the State of Washington and have malpractice insurance. We already have a waiting list of anxious patients waiting for your arrival and ready to fill your schedule! We work hard, get paid well, and have fun! Wage: $35-$40/massage + tips + bonuses. Includes Chiropractic benefits. If interested in joining our team, please send in letter of interest with resume and cover letter to [email protected].