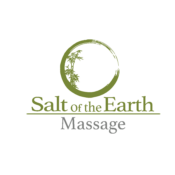 Website Salt of the Earth Massage PLLC
Massage Therapy
We are seeking a highly dedicated and result-oriented Massage Therapist with exceptional critical thinking skills and practical experience. The ideal candidate should be passionate about helping people, committed to continuous learning, and able to thrive in a collaborative team environment
$35-45 per hour, commensurate with experience.
If you are passionate about making a difference in the massage therapy profession and providing exceptional care to clients, we invite you to apply! Join Salt of the Earth Massage and be part of a team that is dedicated to excellence and positive change.
BENEFITS:
Health insurance
Free monthly massage
401K
Continuing Education
We are looking for individuals with a solid background, strong work ethic, and a commitment to excellence in massage therapy. Practical experience and critical thinking skills are key attributes for success in this role.
Job Type:
Full-time and Part-time positions available